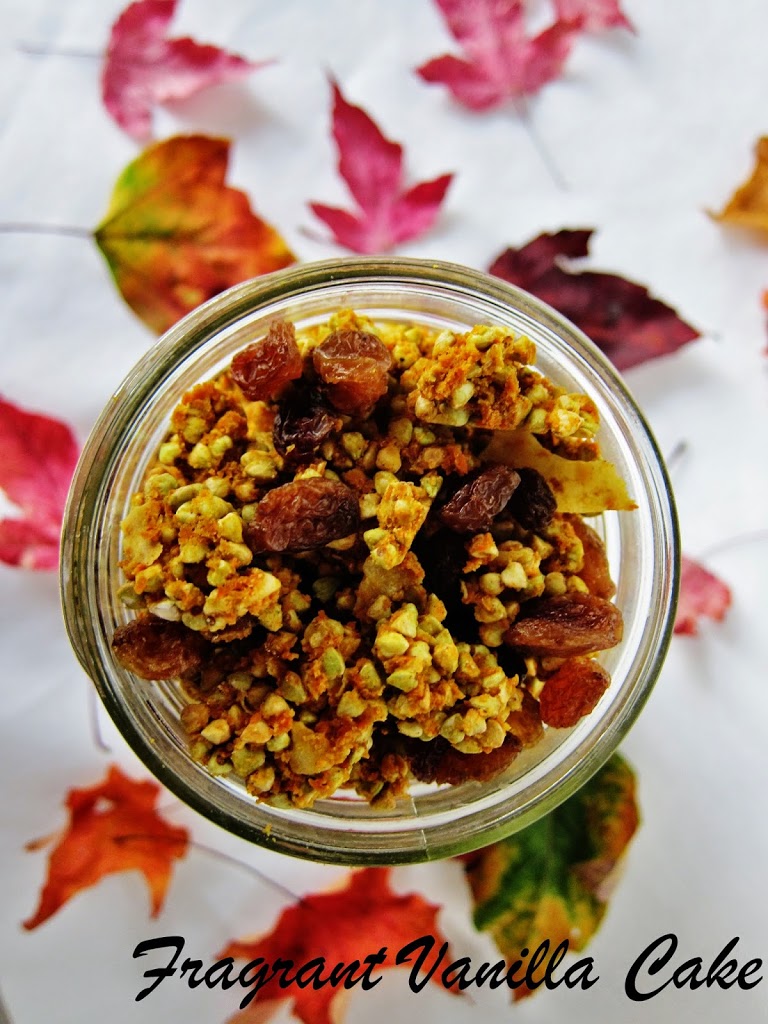 Raw Pumpkin Spice Granola
I used to make granola all the time...like it always had to be in my cupboard and I was addicted sort of thing. But then for some reason, I stopped because I got busy, and kale chips seemed to take over as my snacky food. This was about a year ago. Well, I broke that hiatus last week because I decided that granola and I needed to be reunited again. I think I began to realize how much I missed granola when I was telling Eric about how I had all these really good recipes and they were so much better than store bought.
I was getting hungry at the thought of my granola. And what better time of the year to make it than Autumn? My favorite flavors always involved some kind of spice that scented the air with a heavenly aroma as they dried. So, this time I chose to make Pumpkin Spice. Oddly enough, I had never made that flavor out of the hundreds of granolas I have concocted.
It was delicious as ever! Crunchy, munchy, sweet, and satisfying. I love anything pumpkin, so of course that was a big win as well. I like it as is, but I imagine this would be wonderful to top off an Autumn smoothie bowl or with hemp milk for breakfast!
Raw Pumpkin Spice Granola
Makes about 8 cups
2 cups raw buckwheat
1 1/2 cups dried large coconut flakes
3/4 cup raw pumpkin seeds
3/4 cup raw walnuts
3/4 cup raw pecans
1/3 cup raw coconut nectar, maple syrup (or your choice sweetener, more if you prefer sweeter)
1/4 cup raw coconut butter
1 cup chopped raw pumpkin*
1/2 tsp sea salt
1 Tbsp pure vanilla extract
1 tsp maple extract
1/4 cup filtered water
1 Tbsp cinnamon
2 tsp cardamom
2 tsp ground ginger
1 Tbsp raw coconut oil, liquefied
1 cup golden raisins (optional)
Soak buckwheat for 30 minutes, rinse very well (as it has a slimy coating that needs to be removed) and drain well. Place in a large bowl, along with the coconut, seeds and nuts. In a food processor, combine the coconut nectar, coconut butter, pumpkin, sea salt, vanilla, maple, water, spices, coconut oil. Process until smooth and pour the mixture over the granola, and mix well with your hands. Spread out a lined dehydrator tray, and dry for about 12 hours at 115F until crispy. Stir in golden raisins. Can be stored in an airtight container for a few weeks at room temperature.
*You may also use sweet winter squash, carrot or sweet potato in this recipe. They all taste the same in the finished product.
(Visited 92 times, 1 visits today)