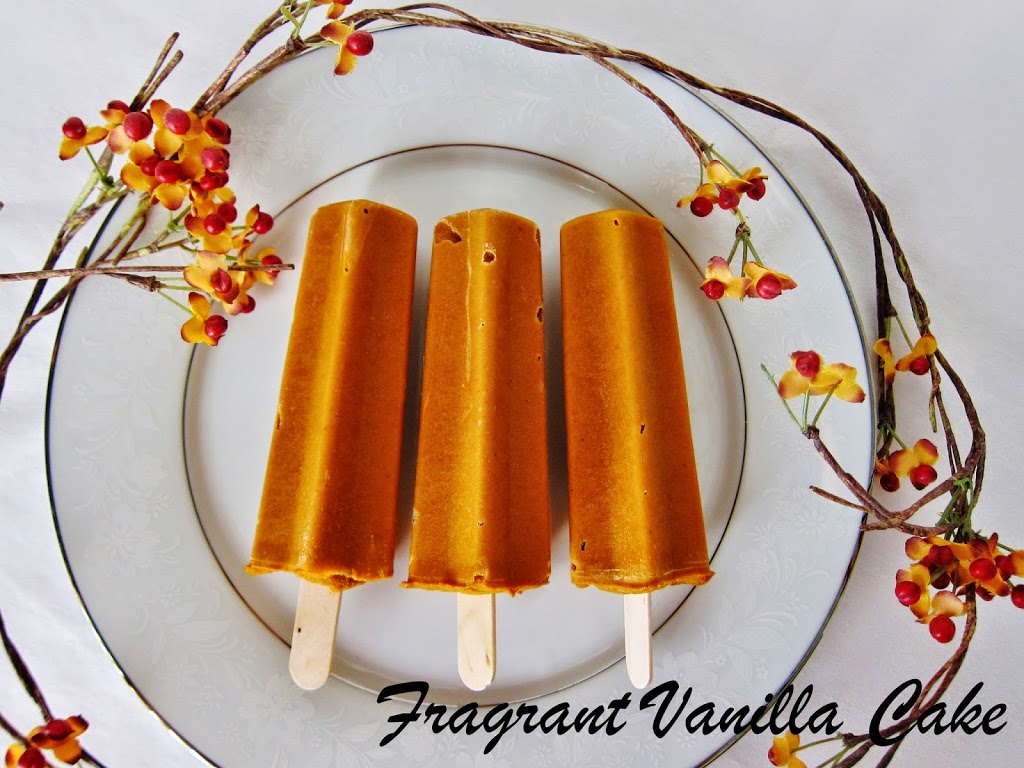 Raw Pumpkin Pie Popsicles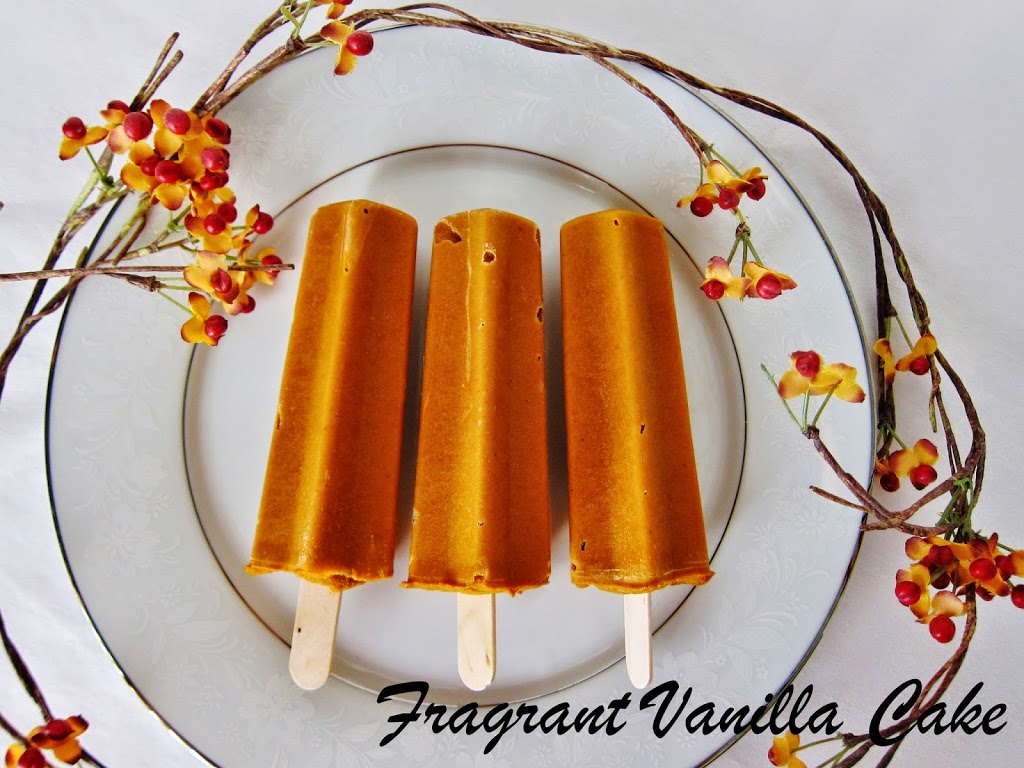 It was overly warm here in Minnesota recently, and so I decided that I needed to make seasonal popsicles. Not just any though with the usual fruits I make them with...pumpkin pie popsicles! I make a lot of pumpkin pie smoothies lately, so I figured that base would make a wonderful popsicle.
Why pumpkin pie? Well, when September hits, I start to crave pumpkin pie, or pumpkin pie spice anything in all forms.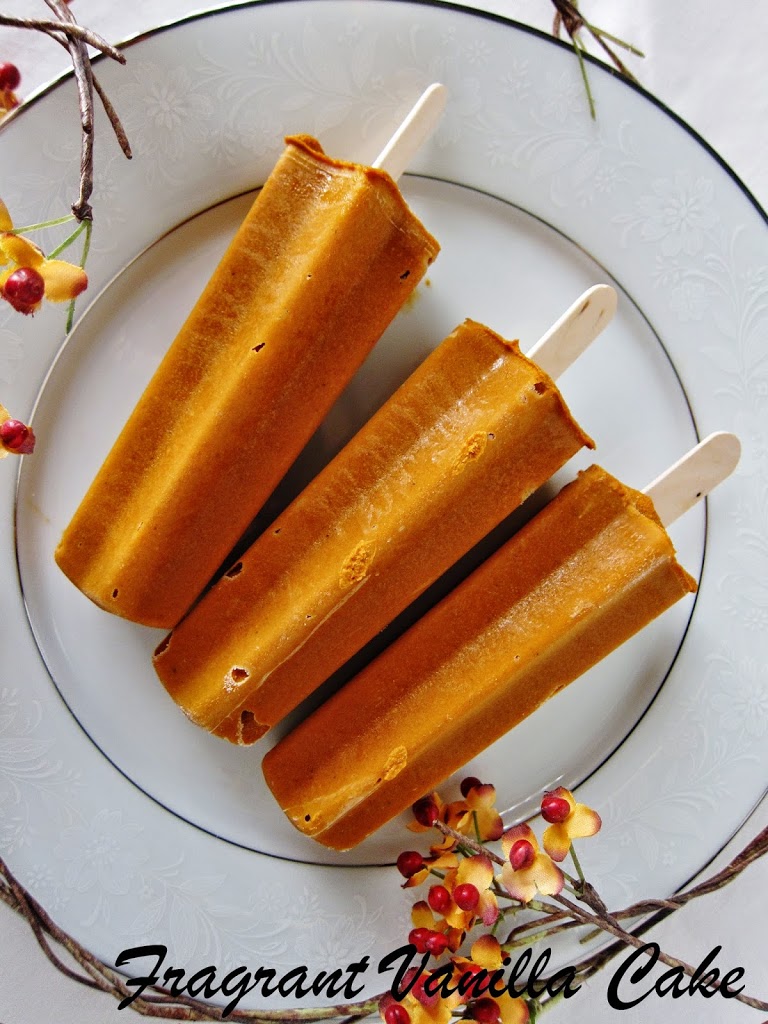 For the popsicles, I used a creamy banana and pumpkin base (you can not taste the banana, it simply makes it creamy and ice cream like), and added in my favorite spices for a pumpkin pie as well as some pecan butter to make it extra silky. It tasted delicious before it even made it into the popsicle molds. Once frozen, they were delicious! I shared them with my boyfriend, who loves pumpkin too and we were both pretty happy!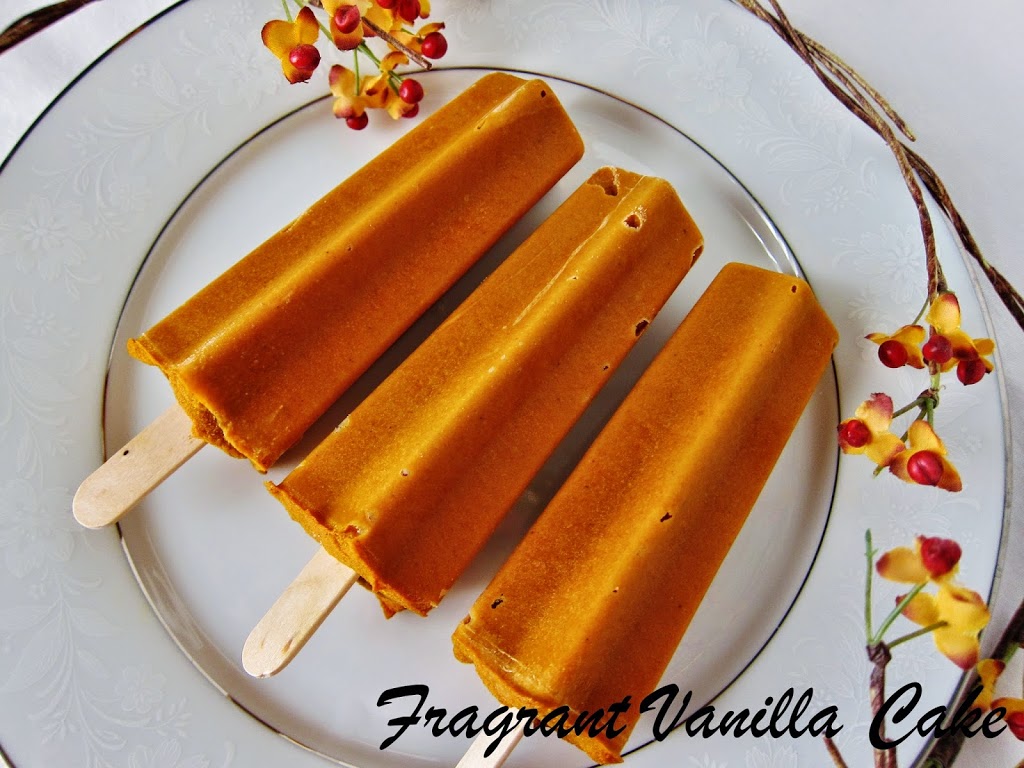 Raw Pumpkin Pie Popsicles
Makes 6
4 large frozen bananas
2 cups chopped raw pumpkin*
1/4 cup raw pecan butter, (if you want to make these nut free, use coconut butter warmed to liquid)
1 tsp pure vanilla extract
1 tsp maple extract (optional)
1 Tbsp cinnamon
1/2 inch chunk fresh ginger
1 tsp ground cardamom
1/4 tsp ground nutmeg
1/4 tsp ground cloves
1/3 cup raw coconut nectar, maple syrup, or your choice liquid sweetener
6 standard sized popsicle molds
Combine all ingredients in a high speed blender and puree until smooth, using the tamper to press it down into the blades. Pour into 6 popsicle molds, and stick in wooden popsicle sticks. Freeze overnight, then remove from the molds (you may need to run warm water over them for about 30 seconds to loosen) and enjoy!
*Other sweet winter squash such as kabocha, or butternut may be used, as well as sweet potato or carrot. You will not be able to tell the difference, in fact these are actually sweeter than actual pumpkin.
(Visited 42 times, 1 visits today)