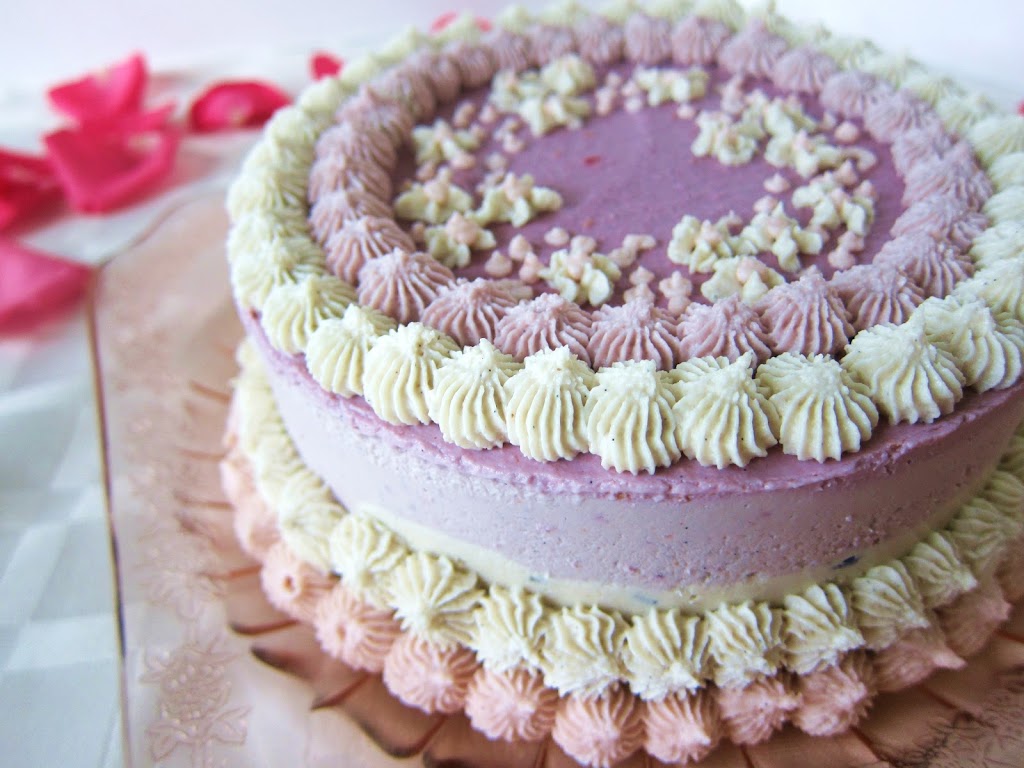 Raw Pretty in Pink Birthday Cheesecake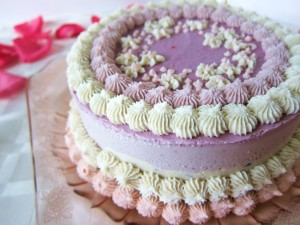 Yesterday, I turned 27.  However, I still feel as if I should be 21...as 27 is getting so close to 30!  This will not stop me however from acting younger than my age.  I never want to be boring, and I still like to do things like wear hello kitty kitty band-aids, run through sprinklers and have a pink birthday cake.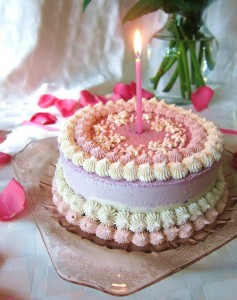 Yes, I had to have a pink Birthday cake!  I have been asked by so many people in the last week, "Shouldn't someone else make your cake?"  or "You shouldn't have to bake on your Birthday!"  My answer to that was, no one I know would be able to create the cake I wanted the exact way I wanted it.  Plus, making cakes is something I enjoy and shouldn't I enjoy myself on my birthday?  Plus...technically I wasn't baking it because it was a raw cheesecake.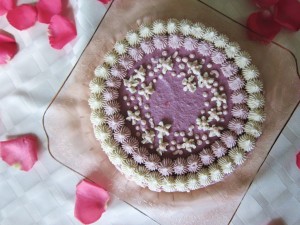 I didn't spend my entire day on it however, I also took the time to celebrate with family and a good friend going out to dinner at La Belle Vie, one of my favorite restaurants!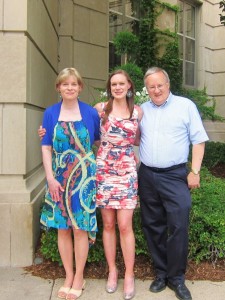 Because although I made my cake, I didn't want to cook dinner on my birthday, and their food is excellent!  It was a wonderful time, and we all had a lot of fun!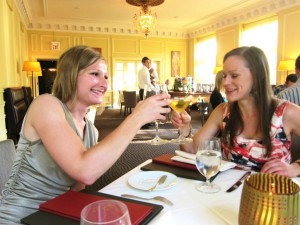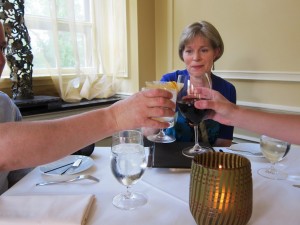 Back to the birthday cheesecake...it had a pistachio crust, and the filling was vanilla rosewater scented with a layer of vanilla with lavender, then strawberry, and last raspberry.  It was beautiful naked, but since it was a birthday cake, I decided to pipe cashew coconut frosting around the cake to make it even more beautiful!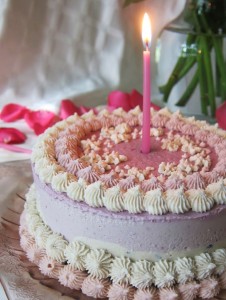 It was delicious as well, fragrant and rich...just as cheesecake should be.  I much enjoyed it, and it made me happy just looking at it knowing it was exactly the birthday cake I had dreamed of creating, plus even better!  Since I am not the type of person who wants a boring white birthday cake full of bleached flour and white sugar.  Real ingredients are what I find truly delicious.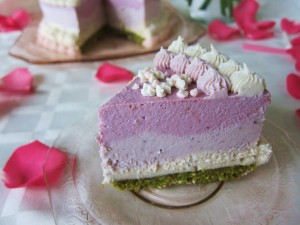 Whoever made the rule that you can't make your own birthday cake probably just didn't feel like making one or didn't know how to...making my own birthday cake is an experience I much enjoy, and will repeat for many years to come!
Raw Pretty in Pink Birthday Cheesecake
Makes one 6 inch cake
Crust:
3/4 cup shelled pistachios
1/8 teaspoon sea salt
3-4 soft medjool dates, pitted and chopped
Filling:
2 1/2 cups raw cashews (preferably soaked overnight and drained)
1/2 cup young coconut meat (or additional soaked cashews)
1/2 cup coconut water (or filtered water)
1 tsp rosewater
1 Tbsp lemon juice
1/3 cup plus 3 Tbsp raw coconut nectar or maple syrup
1/2 cup plus 1 Tbsp coconut oil (warmed to liquid)
1/2 teaspoon sea salt
1 Tbsp pure vanilla extract and seeds from half a vanilla bean (other half reserved for topping)
1/2 cup fresh organic strawberries
1/2 cup fresh organic red raspberries
1 Tbsp organic lavender
Cream Topping:
3/4 cup raw cashew pieces (preferably soaked overnight)
1/2 cup coconut water
3/4 cup fresh young coconut meat (or additional soaked cashews if not available)
2 tablespoons raw coconut nectar or maple syrup
1 teaspoon pure vanilla extract and seeds of half a vanilla bean (reserved from filling)
1/4 cup raw coconut oil (warmed to liquid)4-6 fresh organic raspberries
Lightly coat a 6 inch spring form removable bottom pans with coconut oil. To prepare the crust, process pistachios and sea salt in a food processor until the pistachios are fine crumbs, then add the dates and process until the mixture holds together when squeezed between your fingers. Firmly press crust into the bottom of the prepared pan, and set aside.
To make the filling, drain the cashews and combine them with coconut meat, coconut water, lemon juice, rosewater, nectar, coconut oil, sea salt and vanilla in a food processor and blend until smooth and creamy. Remove the filling from the food processor, and divide evenly between 3 bowls. Place 1/3 into the food processor and add 1/2 cup of strawberries. Puree until smooth and scrape back in the bowl. Add another 3rd of the filling to the food processor and add 1/2 cup raspberries, and puree until smooth. Add the lavender to the third bowl and stir in until combined.
To assemble the cheesecake, pour the vanilla lavender filling over the crust, then smooth to the sides.  Then the strawberry, then the raspberry. Place in the freezer until it is set, 4 to 6 hours, then once set store in the fridge.
To make topping, drain cashews and blend all ingredients until smooth in a food processor, then divide into 2 bowls.  Place one half back in the food processor and throw in about 4-6 raspberries, and blend (to tint pink).  Place back in the bowl and set bowls in the freezer about 30 minutes until a frosting consistency. Place the two frostings in pastry bags and pipe decoratively around the top and bottom of the cheesecake. Store leftover cake in the fridge.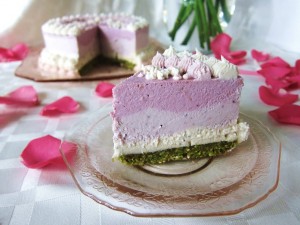 (Visited 210 times, 1 visits today)