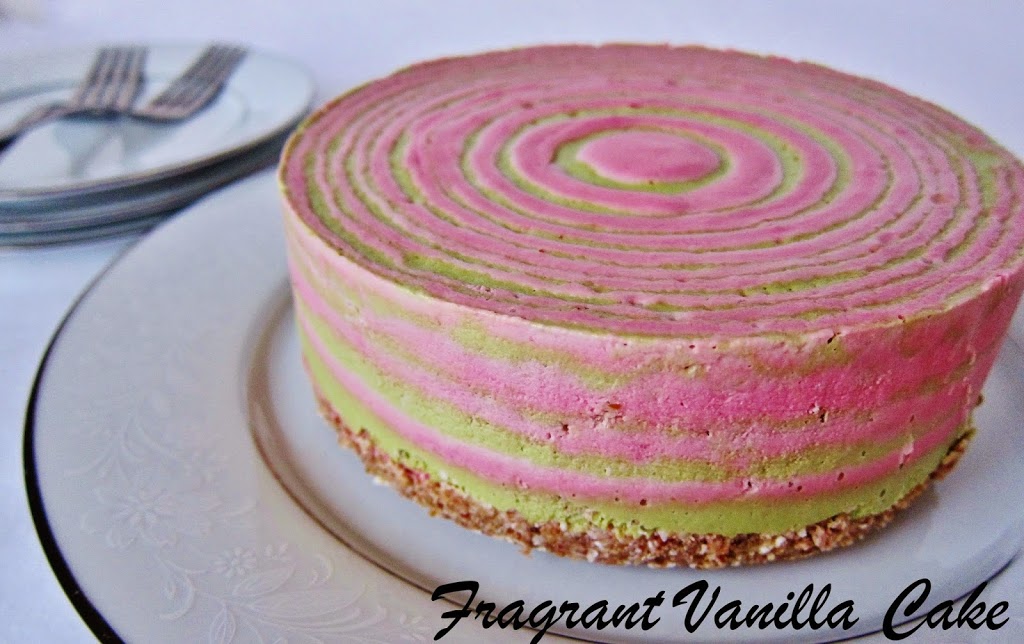 Raw Peppermint Striped Cheesecake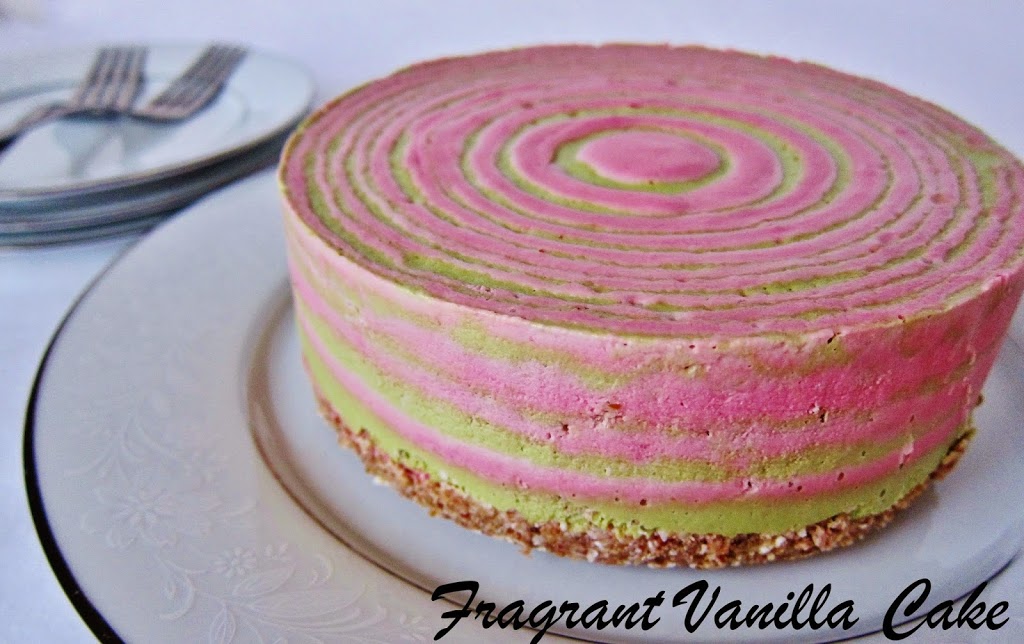 Christmas is in the air...well not really here, considering was super warm here in Minnesota last weekend, like 50 degrees warm.  Which is almost unheard of here since it is supposed to be blanketed in snow and 20 degrees this time of the year.  So, the air does not feel like winter lately.  But Christmas spirit is in the air, how about that?  I am definitely not complaining about the temperatures. It is perfect as far as I am concerned for running outside right now, and I will take a brown Christmas instead of white as long as Christmas joy is not taken away.  Which is is not.  I am happy, and I was in the mood to make something Christmasy last weekend in the form of raw cheesecake.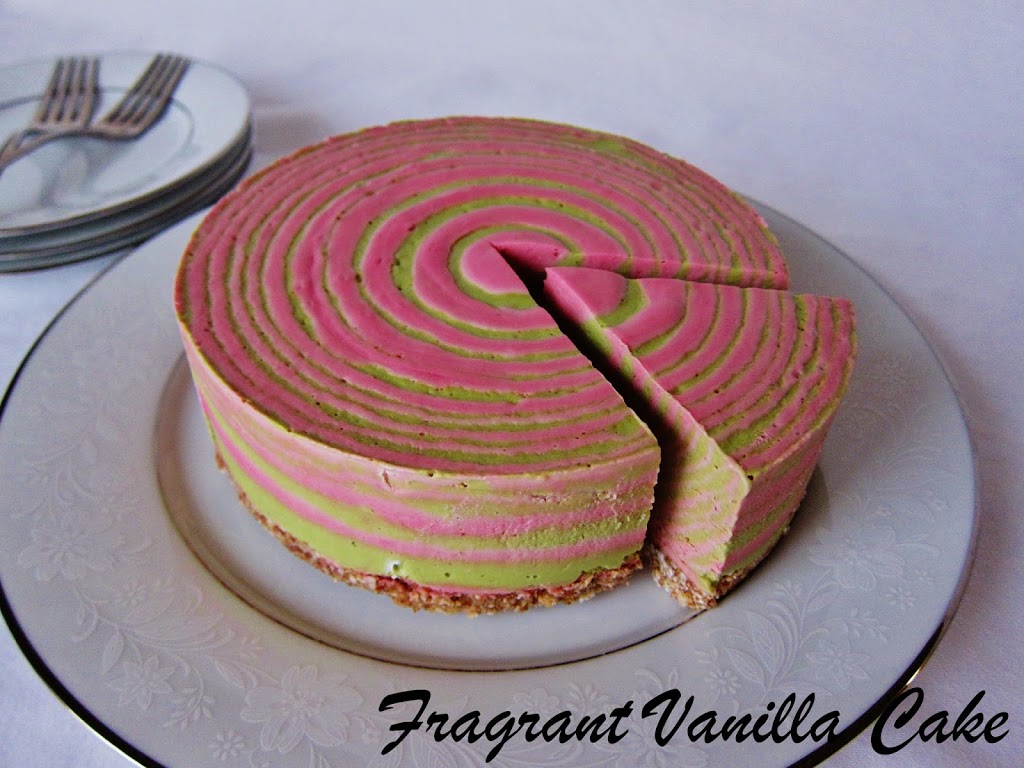 I had already made an eggnog one, and so I thought why not a colorful peppermint one?  I love brightly colored food as long as it is natural color.  My Dad used to get these Holiday silk (Peppermint cream) pies from Baker's Square when I was little and they were so good, but they had lots of artificial things in them I am sure including red and green coloring.  This would not have that artificial stuff, but I wanted it to taste similar to that filling that I used to love.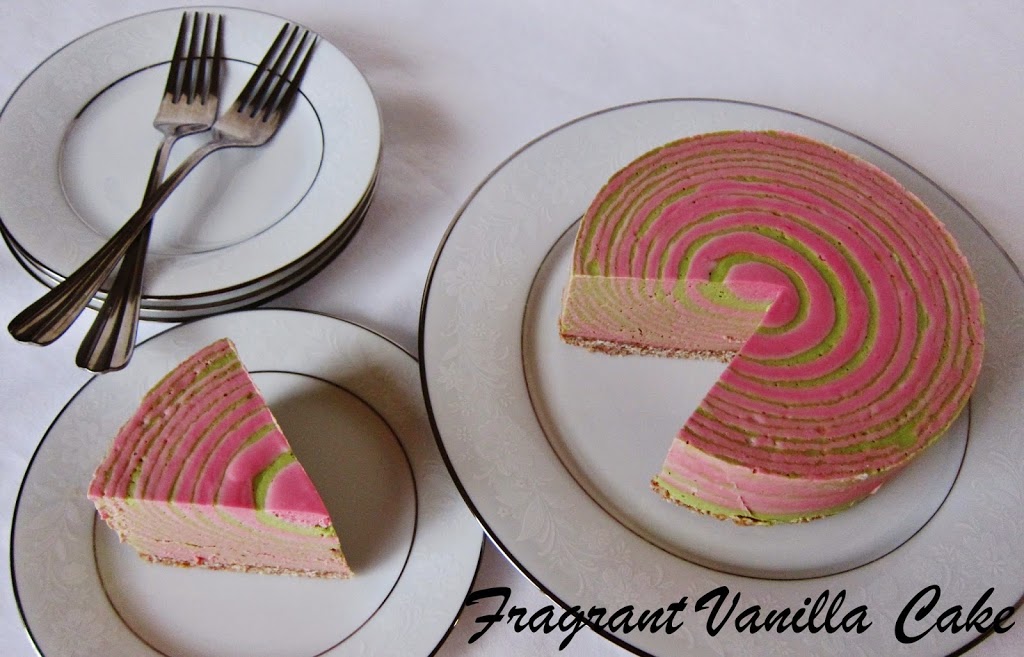 Lucky me, the filling turned out tasting even better than that pie.  I colored it with beet and spinach, so no artificial stuff in sight here.  I decided to make this a zebra style cake...and this was only my second attempt at it, but it turned out pretty good if I do say so myself!  The best part about this cake though is how delicious it was.  I am talking crave worthy.  I haven't made anything peppermint in a long time and this made up for that.  I hope you are all having a wonderful Holiday season so far!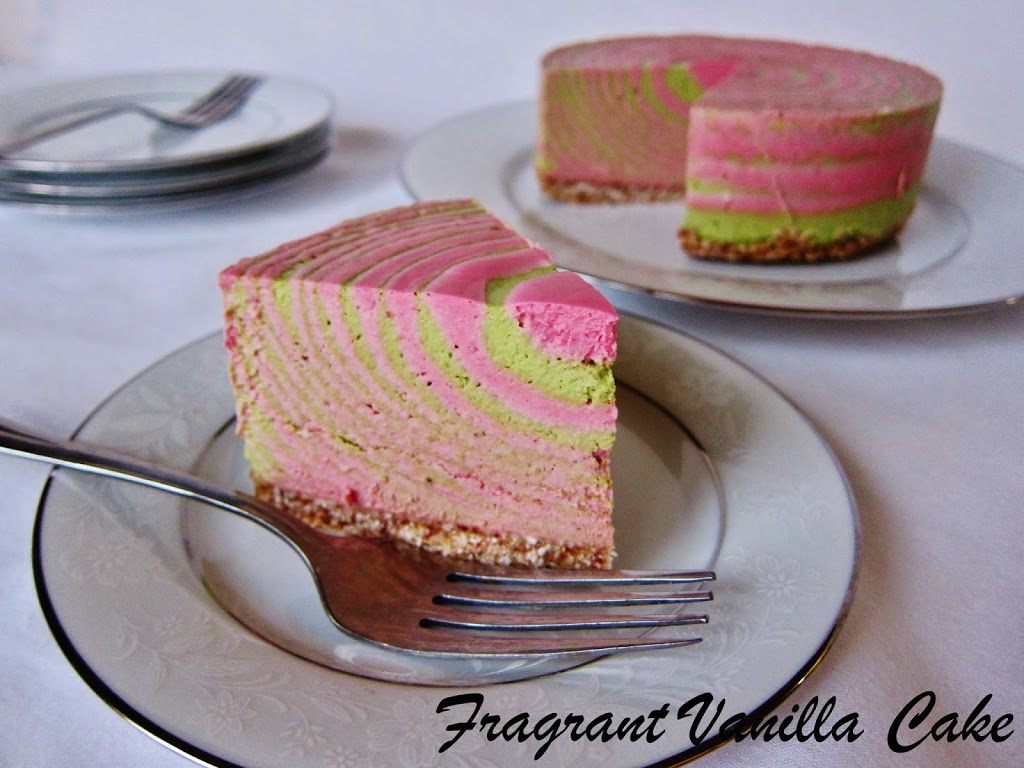 Raw Peppermint Striped Cheesecake
Makes one 6 inch cake
3/4 cup dried finely shredded coconut
1/8 teaspoon sea salt
10-12 soft medjool dates, pitted and chopped (if they are not soft, soak them in water until they are and drain them well)
Filling:
4 cups young coconut meat*
1/2 cup coconut water
2/3 cup raw coconut nectar, or maple syrup
1/2  teaspoon sea salt
1 tsp peppermint extract
1 Tbsp pure vanilla extract and seeds from half a vanilla bean
2/3 cup 
raw coconut butter
 (warmed to liquid)
1 handful spinach leaves
1 small chunk red beet
Lightly coat a 6 inch spring form removable bottom pan with coconut oil. To prepare the crust, process flax, coconut, buckwheat and sea salt in a food processor until fine crumbs, then add the dates and process until the mixture holds together when squeezed between your fingers (if not holding together, add more dates). Firmly press crust into the bottom of the prepared pan, and set aside.
To make the filling, in a high speed blender or food processor, combine coconut meat, water, coconut nectar, sea salt, mint and vanilla in a food processor and blend until smooth and creamy. With the processor running, add the coconut butter and process for a minute until blended.  Divide the mixture into 2 bowls and add one back to the blender.  Add the spinach and blend until smooth. Pour back into the bowl.  Rinse out the blender, then add the other bowl and the beet to the blender.  Blend until smooth then pour back into the bowl.
To assemble cheesecake, spoon 1 Tbsp of the green filling onto the center of each crust, followed by the pink filling, in the same spot. Continue to do this until the pan is full (it will create a striped look in the finished product).  Place in the freezer for about 4 hours to firm up. Store in the fridge.
*If you do not have access to young coconut meat, you can substitute 4 cups raw cashews soaked for 4 hours and drained.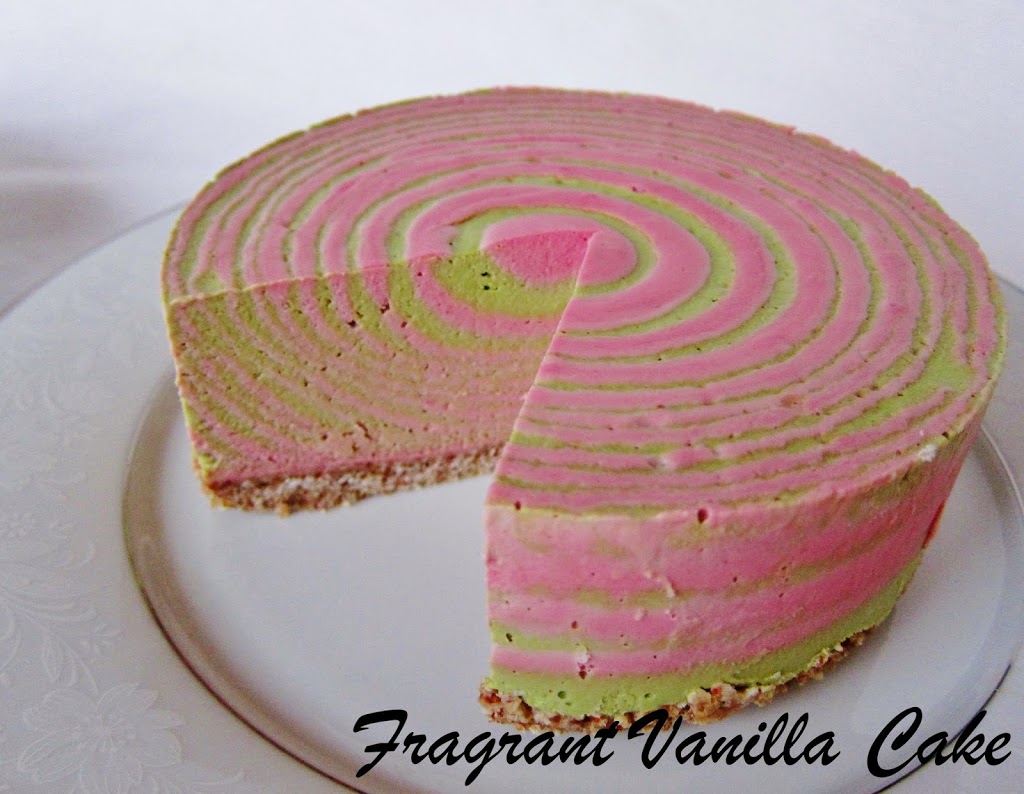 (Visited 281 times, 1 visits today)