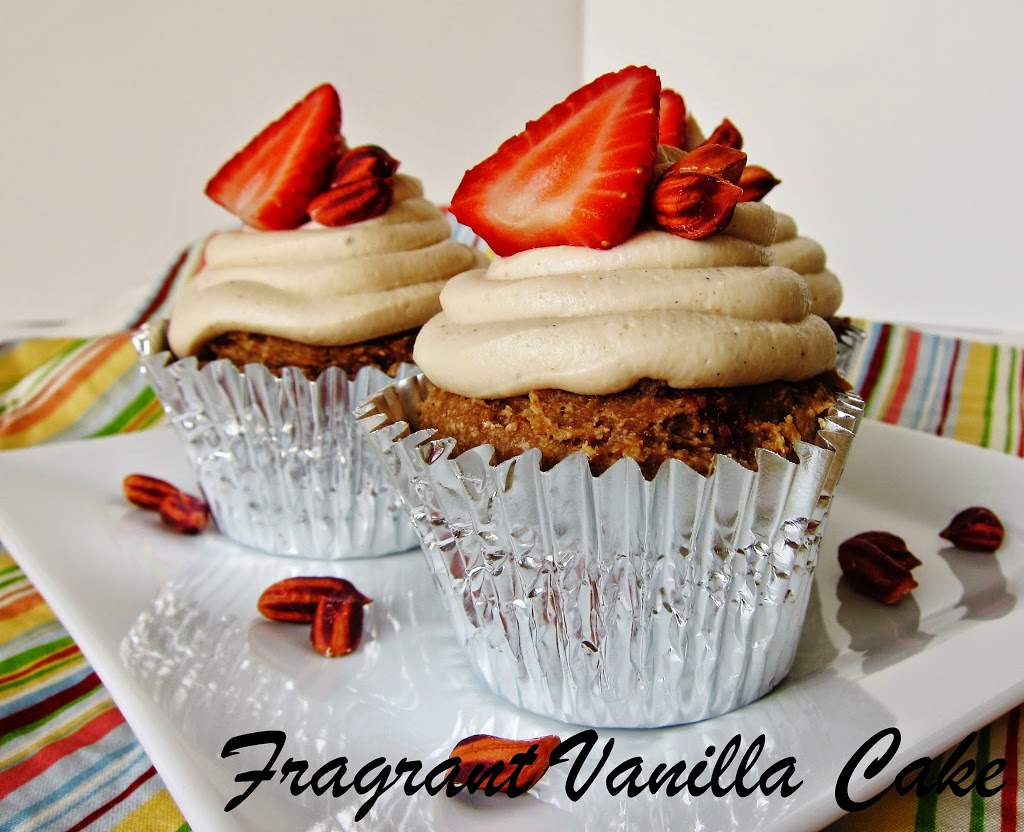 Raw PB & J Banana Cupcakes
Random fact about me. When I was 5, I wanted to change my name to Amy Sparkle because I loved sparkly things so much. I find that just funny now, but I still love sparkly things so now whenever I am happy I say I am feeling sparkly. Sparkly is the word for me being really happy, and it is exactly how I feel when eating a really good raw dessert, like these Raw PB&J Cupcakes.
I may be 28 years old, but I still love the combination of PB&J. Especially in desserts...because if you think about it a PB&J sandwich is kind of like dessert as it is, rich and sweet. Watching my coworker making a PB&J sandwich for a little girl that came into the deli where I work last week made me start to crave that flavor combination. So, I transformed that craving into these Raw PB&J Banana Cupcakes.
The batter for the cake part was delicious. Sweet banana with peanut butter and a hint of maca (one of my favorite things to pair with PB)...I knew these were going to be awesome. Once they had dehydrated I made a quick berry chia jam. Berry jams were always my favorite, my Mom always had raspberry at her house when I was a kid, and my Dad always had strawberry, so it is classic to have berry to me. I made a creamy peanut butter laced coconut cream frosting for these that was out of this world. Seriously, I could have sat down and ate the whole bowl right then and there it was that good. But then my cupcakes would have been naked so I didn't. Once they were all assembled, these were freaking delicious. If you make these...I guarantee you will feel sparkly too!
Raw PB & J Banana Cupcakes
Makes 8

Cake:
(Visited 55 times, 1 visits today)