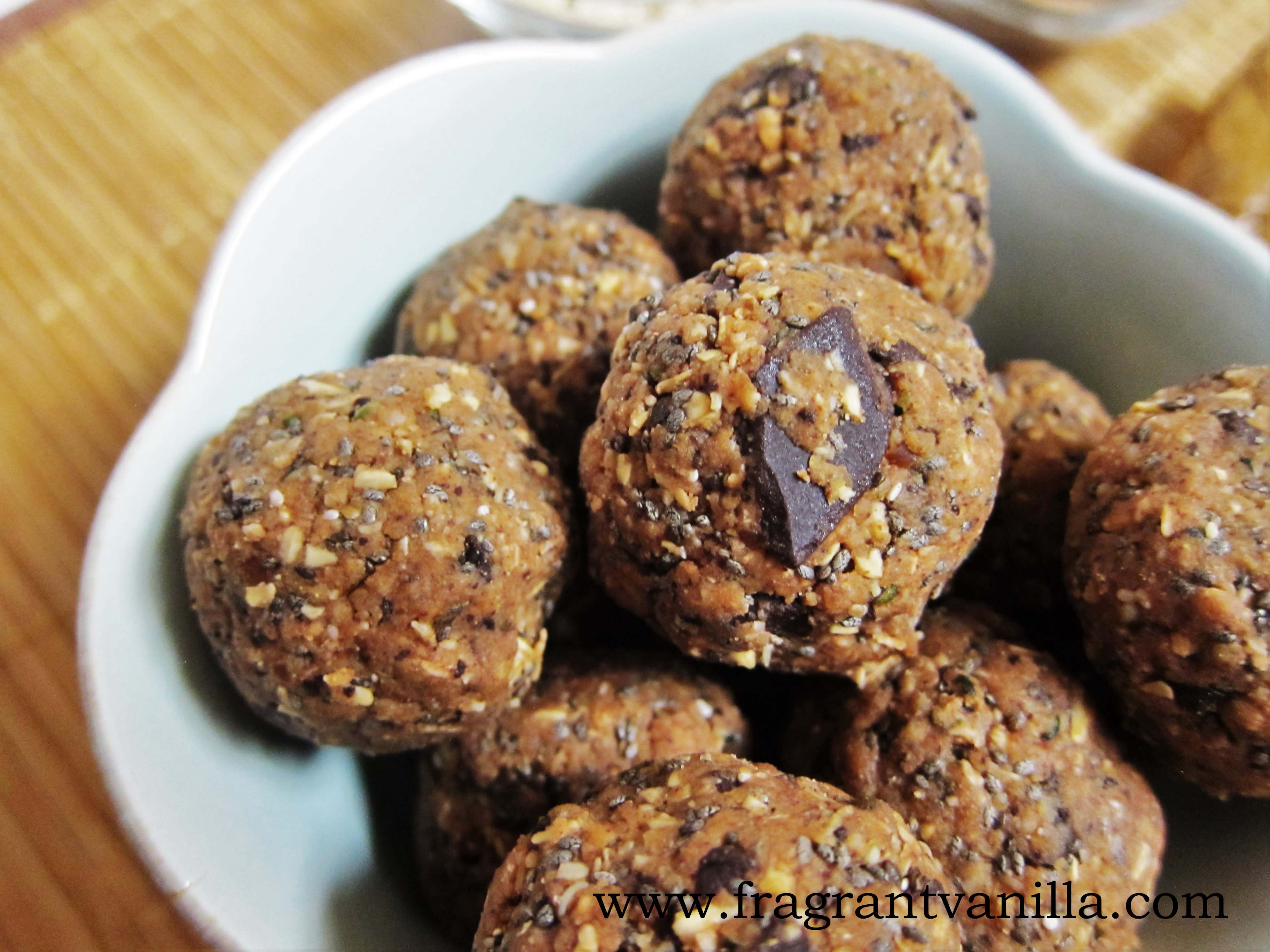 Oatmeal Chocolate Chip Cookie Energy Bites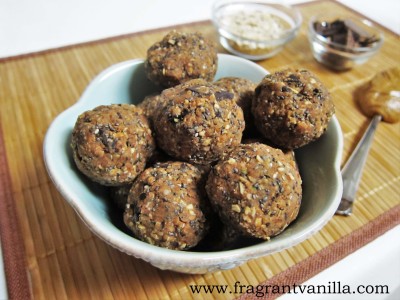 Oatmeal cookies were always one of my favorites when I was younger.  Not the ones with raisins...the ones with chocolate chips.  Because the caramel flavor of the brown sugar in the cookie with the chocolate chunks or chips was absolutely heavenly.  I used to make big batches of them and sell them at my Dad's garage sales, or bring them to cross country meets (because I was in college at that point).  They were so good.  Now of course I make vegan ones free of refined sugars.  I was looking to make some energy bites, my snack of choice lately, and after smelling freshly baked oatmeal cookies with chocolate chips at work, I knew what kind I wanted.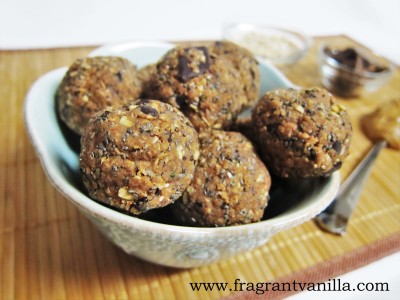 I love energy bites because they are portioned out, and have just the right amount of good quality proteins in them to stave off hunger when you need a quick bite.  I sweeten mine with dates (but not too many) because they agree with me the most out of all sweetners, and they are after all in their purest form.  I add in chia seeds, flax seeds, and Sprout Living Protein powder for protein which is why they are so substantial.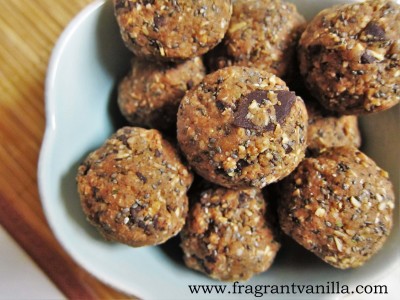 Walnut butter and coconut butter are what I used as the binder because I love walnuts in chocolate chip oatmeal cookies, and walnuts are one of the healthiest nut as far as I am concerned. The coconut oil helps them to set up and sweetens them a little.  The oatmeal is of course a binder, but they are oatmeal cookies after all so it was a must for ingredients. Lastly I added some of my favorite chocolate chunks to these and they were sooo good! They taste just like cookies!  But they are a healthy treat.  If you love oatmeal cookies too, and you are looking for a snack on the go, give these a try!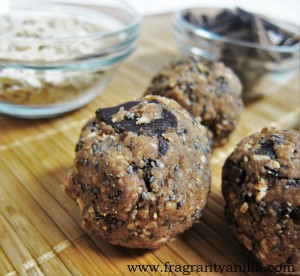 Oatmeal Chocolate Chip Cookie Energy Bites
Makes 16
1/3 cup pitted medjool dates
2 scoops Sprout Living Vanilla Lucuma Protein Powder (about 1/4 cup)
½ cup raw walnut butter or almond butter
½ cup raw coconut butter, warmed to liquid
½ cup gluten free organic rolled oats
¼ cup chia seeds
¼ cup hemp seeds
1/2 cup chopped vegan dark chocolate
In a food processor, combine the coconut butter, walnut butter, and dates together, and blend until smooth, then add to a bowl. Add all other ingredients to the bowl, and mix until well distributed. Roll into balls. Set those on a parchment paper lined tray, and place in the freezer for about 30 minutes.
(Visited 52 times, 1 visits today)