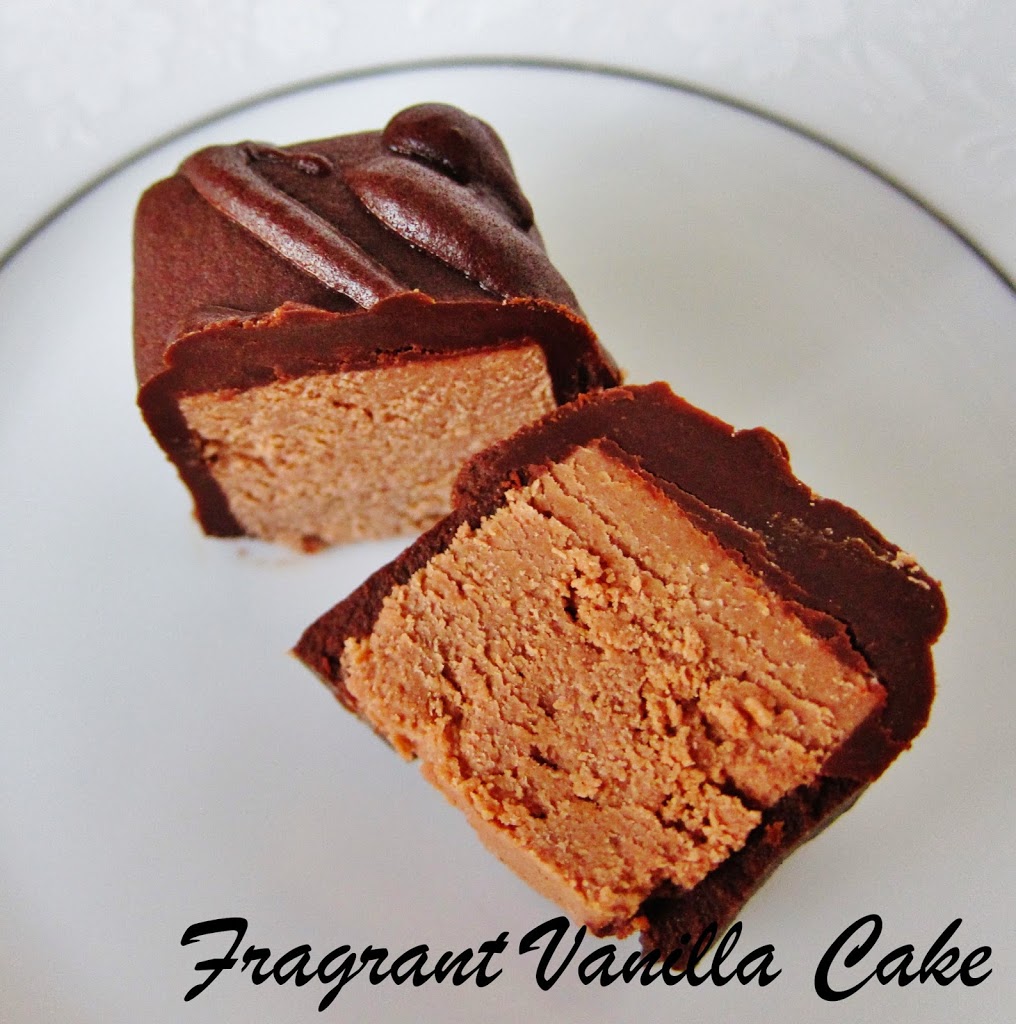 Raw Mini 3 Musketeers Bars
I was all about the chocolate when I dumped out my stash of Halloween candy to see what I had received as a child after trick or treating. As far as I was concerned, anything not actual chocolate I could care less about and I would either trade it or give it to my parents. The Snickers, Milky Ways, Reese's Peanut Butter Cups, Twix, and 3 Musketeers were my favorite. I have already rawified the first 4 I just mentioned, but somehow the 3 Musketeers had gotten left out. So, I decided that I needed to make some this year. I always love the challenge of making a healthier raw version of anything!
Funny though, I told Eric what I was making and he said to me "They sound exciting, but what are they?" I guess he didn't grow up with them in Arizona. I assumed that they were a nationwide thing, since they are very popular here in Minnesota but I guess not. In case you do not know what they are, they are a chocolate covered fluffy whipped chocolate bar. Almost like chocolate mousse in chocolate bar form.
They were pretty easy to recreate, I just used a raw cacao and coconut butter base with enough liquids added in to keep it soft when the coconut butter firmed up. It was a delicious mixture that tasted like chocolate mousse, so I knew it would be perfect in the bars. Once they had firmed up, I cut them, dipped them, and voila! 3 Musketeers deliciousness! I actually enjoy these way more than the original!
Raw Mini 3 Musketeers Bars
Makes about 12

Filling:
1/2 cup raw coconut nectar
3/4 cup water
1/4 tsp sea salt
1 tsp pure vanilla extract
1 cup raw coconut butter, warmed to liquid
3 Tbsp raw cacao powder
Raw Chocolate Coating:
3/4 cup raw cacao powder
3/4 cup raw coconut oil
1/4 cup plus 2 Tbsp raw coconut nectar or maple syrup
a pinch sea salt
In a high speed blender, combine all the filling ingredients and process until very smooth. Remove from the blender and scoop into a bowl. Place in the freezer, and allow to chill until it thickens to the consistency of thick whipped cream (it will take about 30-45 minutes depending on how warm it was). You want to whisk it every 15 minutes or so until it is chilled. Once chilled, scoop out onto a foil lined sheet, then spread out into a 1 inch thick square using an offset spatula into a square. Place in the freezer for an hour.
Meanwhile, whisk together the chocolate ingredients in a small bowl. Once the filling has firmed up, cut into 12 squares. To dip, set on a fork and dip into the chocolate, let the excess drain off, then place back on the foil. Repeat with remaining candies. Then place the remaining chocolate in a pastry bag and drizzle it over the chocolates if desired to make them pretty. Once they are all done, place them all in the freezer for 5 minutes to set the chocolate. Store extra in the fridge.


(Visited 239 times, 1 visits today)