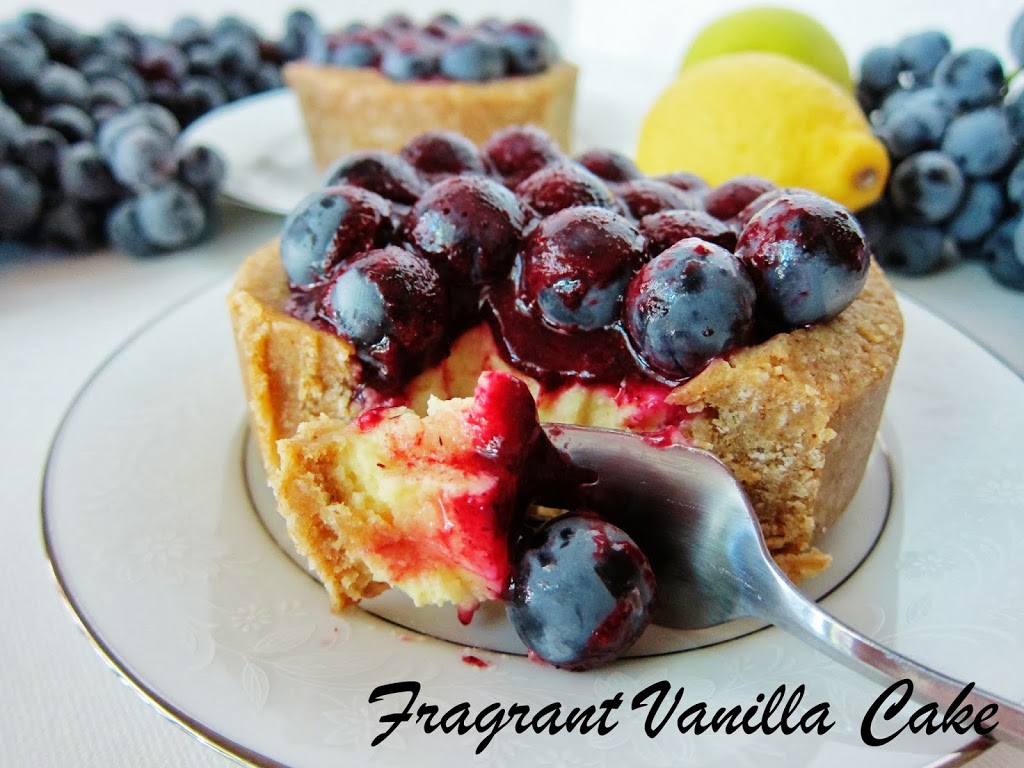 Raw Lemon Concord Grape Tartlettes
I was craving something tart and lemony last week(I know, crazy because it is more pumpkin and spice season, but that is me) and so I found a way to make a lemon tart fallish by adding concord grapes.  With delicious results!  I love berries with lemon tarts so I thought why not add concord grapes?  They are sweet too!
I made a simple crust so that the beautiful fruits could shine, and added a luscious raw lemon curd to the middle, then fresh sweet concord grapes and a simple grape glaze.  Nothing complicated here, just beautiful fruit at its best.
Let me tell you, these were heaven.  Even better than berries paired with lemon.  The tart silky curd along with the jammy grapes was a perfect match, not to mention the beautiful color! If you are a lemon lover you must try these tarts!
Raw Lemon Concord Grape Tartlettes
Makes 2
2 4 inch removable bottom tart pans
crusts:
1 cup finely shredded dried coconut
2/3 cup sprouted, dehydrated buckwheat (or additional coconut)
1/3 cup ground flaxseed
1/4 tsp sea salt
1/2 cup soft medjool dates, pitted (soaked in water 30 minutes and drained well if not soft) lemon
curd:
1/4 cup plus 2 Tbsp very hot filtered water
1 Tbsp flaked agar agar
1/2 cup lemon juice
zest of one organic lemon
2 Tbsp raw coconut nectar
1 tsp pure vanilla extract
1/4 cup  raw coconut butter
about 1 cup concord grapes for topping
1/2 cup concord grapes
2 Tbsp raw coconut nectar
To make the crust, combine all the ingredients in a food processor and process until finely chopped and starting to hold together.  Press the mixture into 2 4 inch removable bottom tart pans sprayed with non-stick spray. Place in the freezer while you prepare the curd.
For the curd, place the agar in the hot water in a bowl, and stir to dissolve.  Once dissolved, let cool to room temperature and add other ingredients.  Pour into a blender and blend until smooth.  Pour into the prepared crusts and place in the fridge for about 4-6 hours or until set and chilled.  Once chilled,  top with the cup concord grapes.
To make the grape glaze, combine the 1/2 cup grapes with the coconut nectar and puree in the food processor until smooth, then strain out the seeds.  Drizzle over the grapes on the tarts.  Enjoy!  Store any extra in the fridge.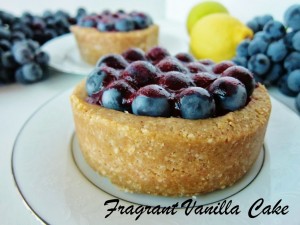 (Visited 103 times, 1 visits today)