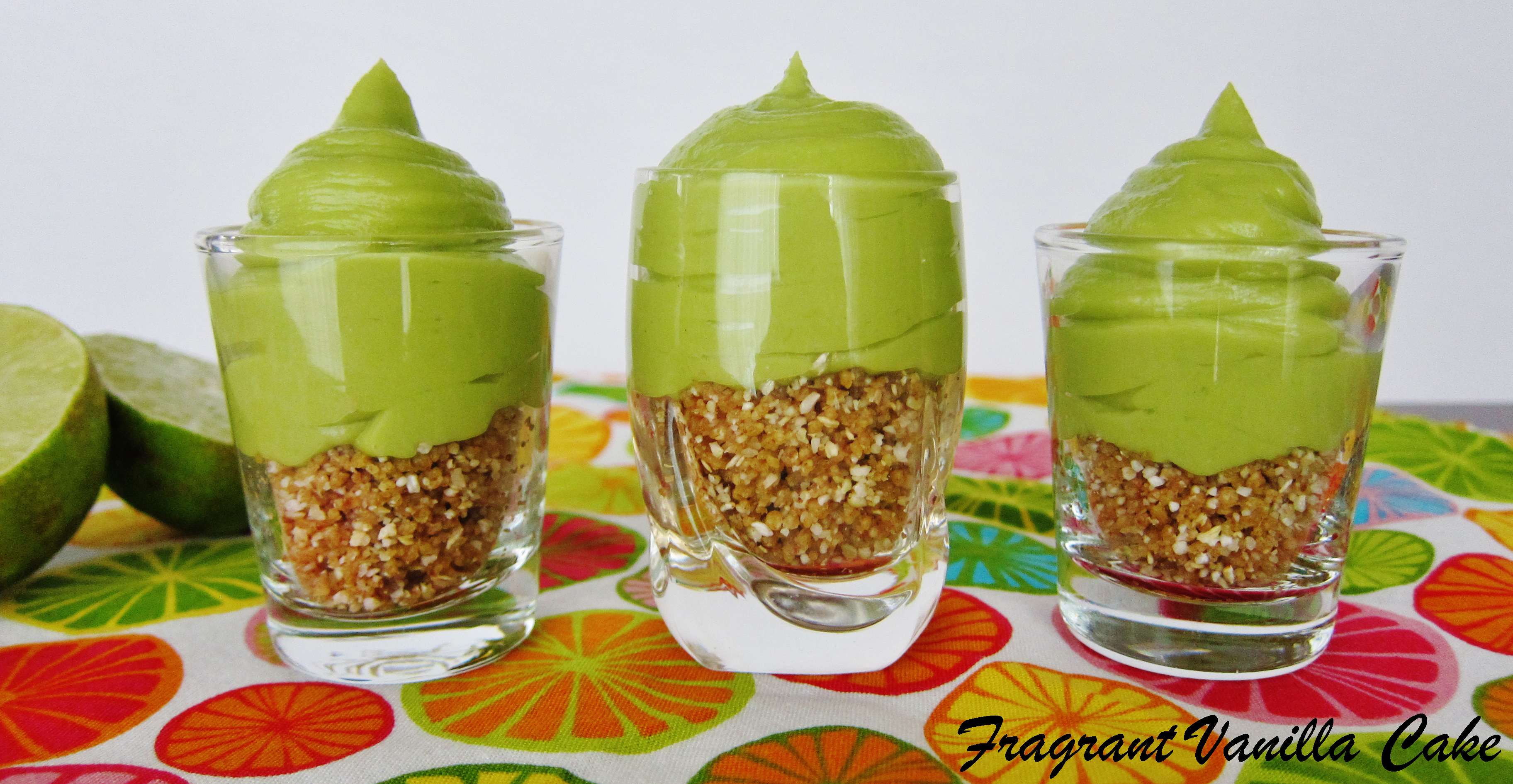 Raw Key Lime Pie Shooters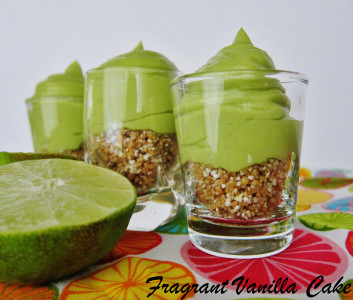 I am a big key lime pie fan.  It is one of my all time favorite desserts. It has to be the perfect balance of tart and sweet though and not too sweet.  My Mom used to make a really good traditional key lime pie that I loved.  I have since veganized it though, and we both like my new version just as much.  I usually use avocadoes when making key lime pie now to create a silky texture and lovely green color.  I thought some key lime pie sounded good last week, but I was in a time crunch so I didn't want to make a whole pie, plus I only had one person to share with so...enter key lime pie shooters!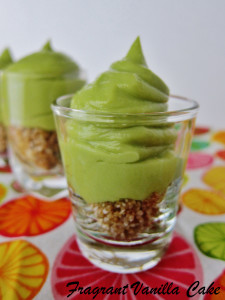 My Mother has been telling me that I should make some sort of dessert shooters, since she had some salted caramel mousse ones at a restaurant recently and loved them (that sounds like something I need to recreate sometime too).  So when I was being a little lazy about the key lime pie, it was the perfect solution.  They ended up being super simple to make, and tasted just as good as my key lime pie.  I think these would be perfect for a summer party for dessert!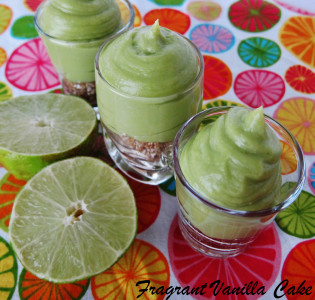 Raw Key Lime Pie Shooters
Makes 6
Crust:
1/4 cup finely shredded, dried coconut
1/4 cup soaked or sprouted, dehydrated buckwheat groats (or raw walnuts if you don't have them and don't mind it not being nut free)
3 large soft medjool dates, pitted
pinch sea salt
1/4 tsp cinnamon
Filling:
1 large avocado (1 1/4 cups)
3 Tbsp maple syrup or raw coconut nectar
1/3 cup fresh lime juice
1 Tbsp organic lime zest
pinch sea salt
1 tsp pure vanilla extract
3 Tbsp raw coconut butter, warmed to liquid
In a food processor, combine all of the crust ingredients and process until they are crumbs that hold together slightly. Spoon into the bottoms of 6 shot glasses.
For the filling, combine all ingredients in a food processor and process until smooth. Place in a pastry bag and pipe into the shot glasses over the crust.  Serve chilled (best served soon after making because the avocado might start to turn brown after 1 day).
(Visited 138 times, 1 visits today)