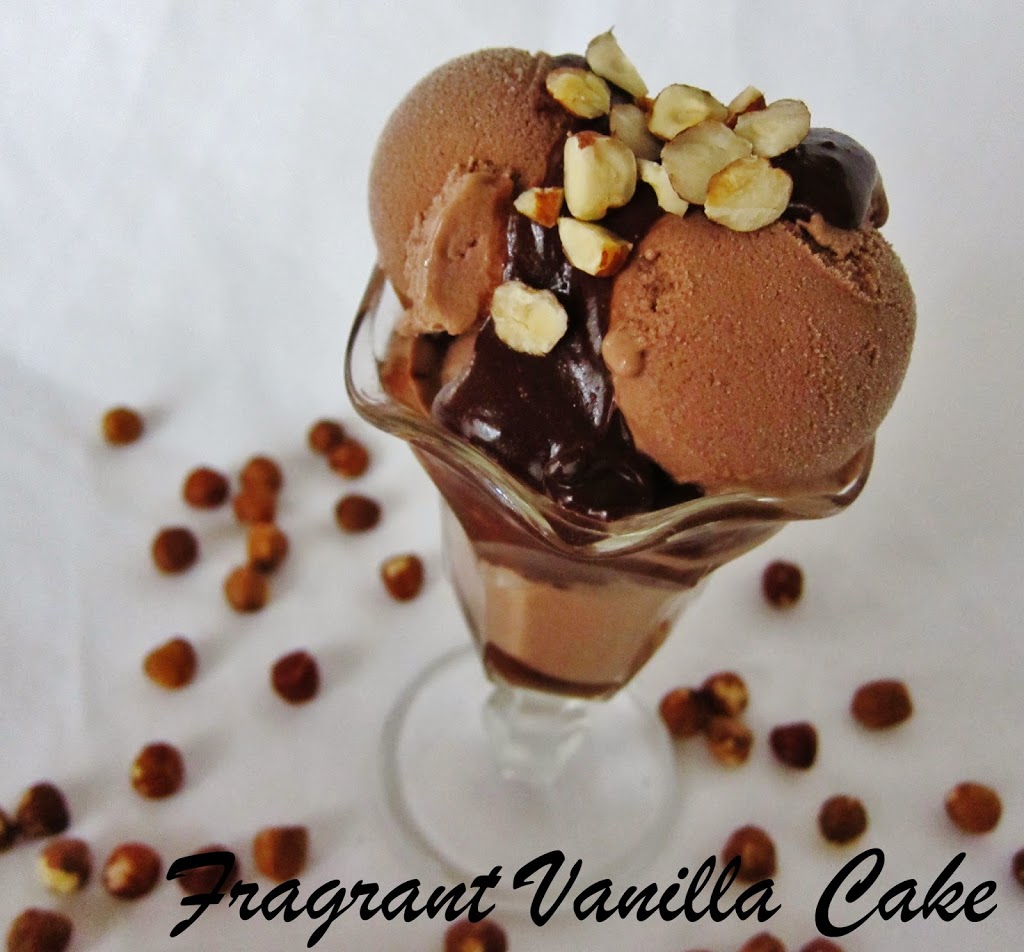 Raw Hazelnut Mocha Ice Cream Sundae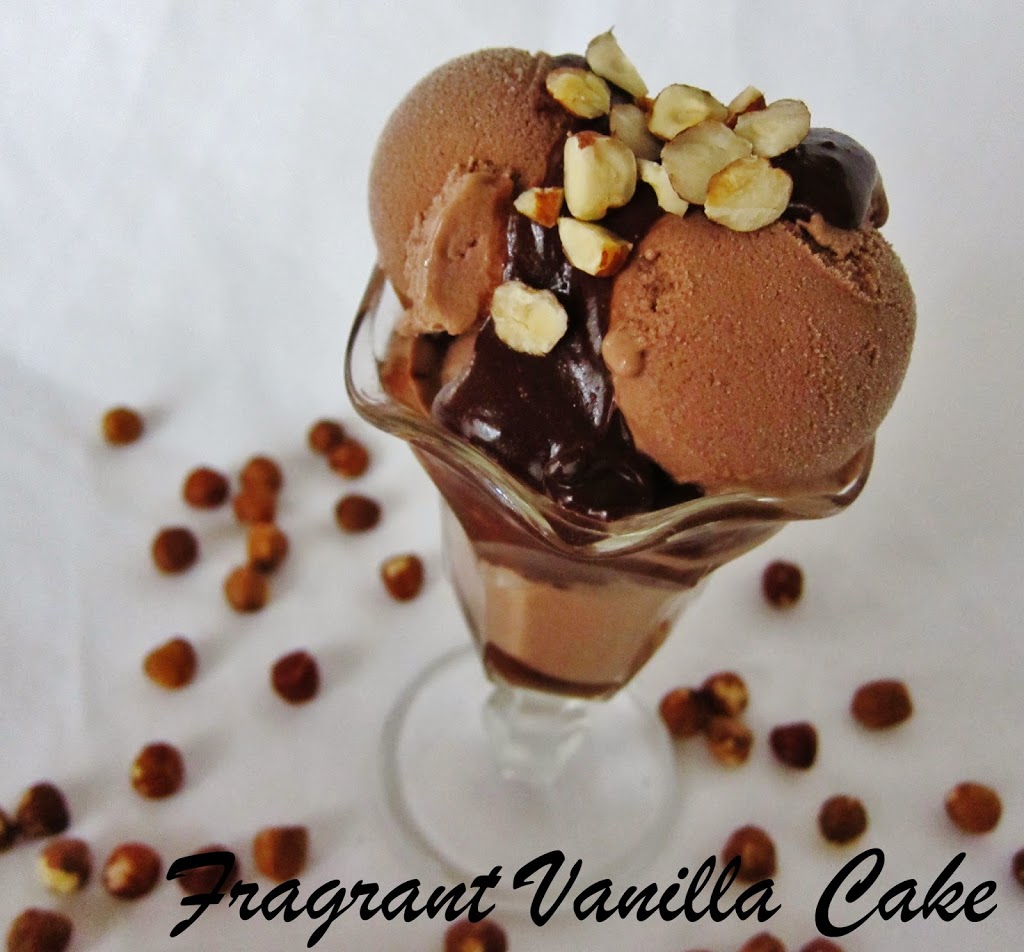 Since I made my hazelnut butter last week, I have been on a little hazelnut dessert kick.  Mostly hazelnut chocolate...but that is because the combination is so wonderful!  I have loved it ever since I was a kid and my Mom used to buy Nutella.  That stuff was good on just about everything! Luckilly it is easy to rawify yourself or you can even buy it if you are feeling lazy and you are craving it.  You know what is even better than Nutella or just hazelnuts and peanut butter though?  Hazelnuts, chocolate, and coffee.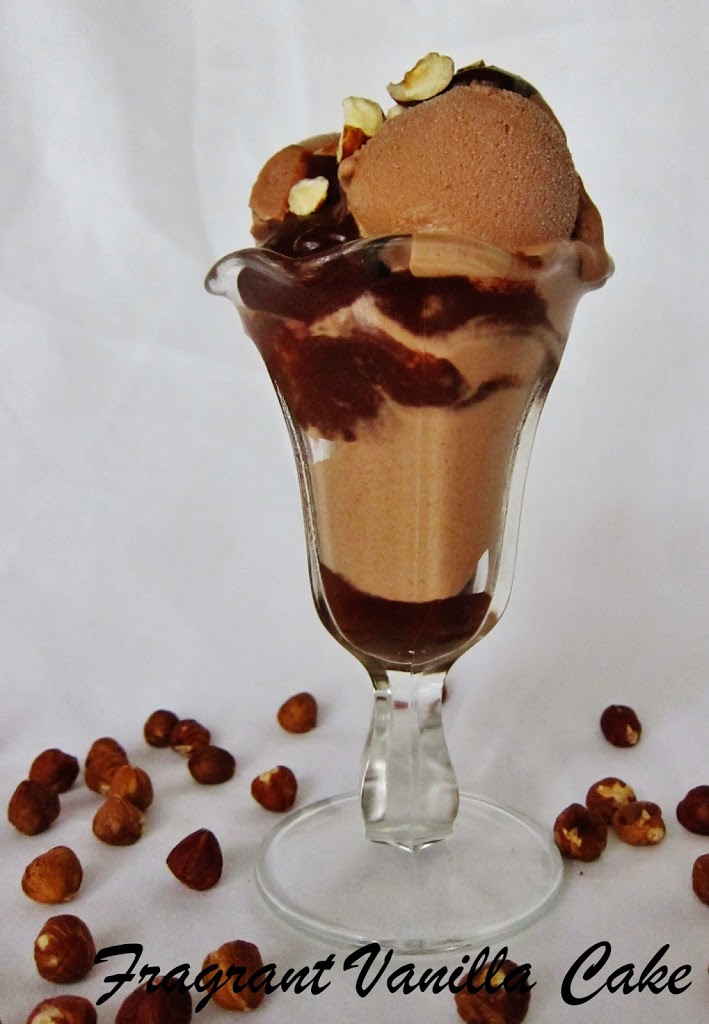 Think hazelnut mocha.  Not the fake flavored hazelnut coffee with chocolate the real stuff.  I love a hint of coffee flavor in with my chocolate and hazelnut and I don't even drink coffee.  So, I decided that I needed to make hazelnut mocha ice cream.  It turned out freaking amazing!  Right off the bat, the base tasted like the best malt in the world before I even froze it.  Once it was ice cream even better.  Now, I was just going to serve it as was, but my boyfriend Eric bought me some sundae glasses and I wanted to use them so...it turned into a sundae! I made a hazelnut chocolate fudge, drizzled it onto the ice cream, topped it with more crunchy nuts and it was heaven!  If you are feeling like a decadent treat you need to try this!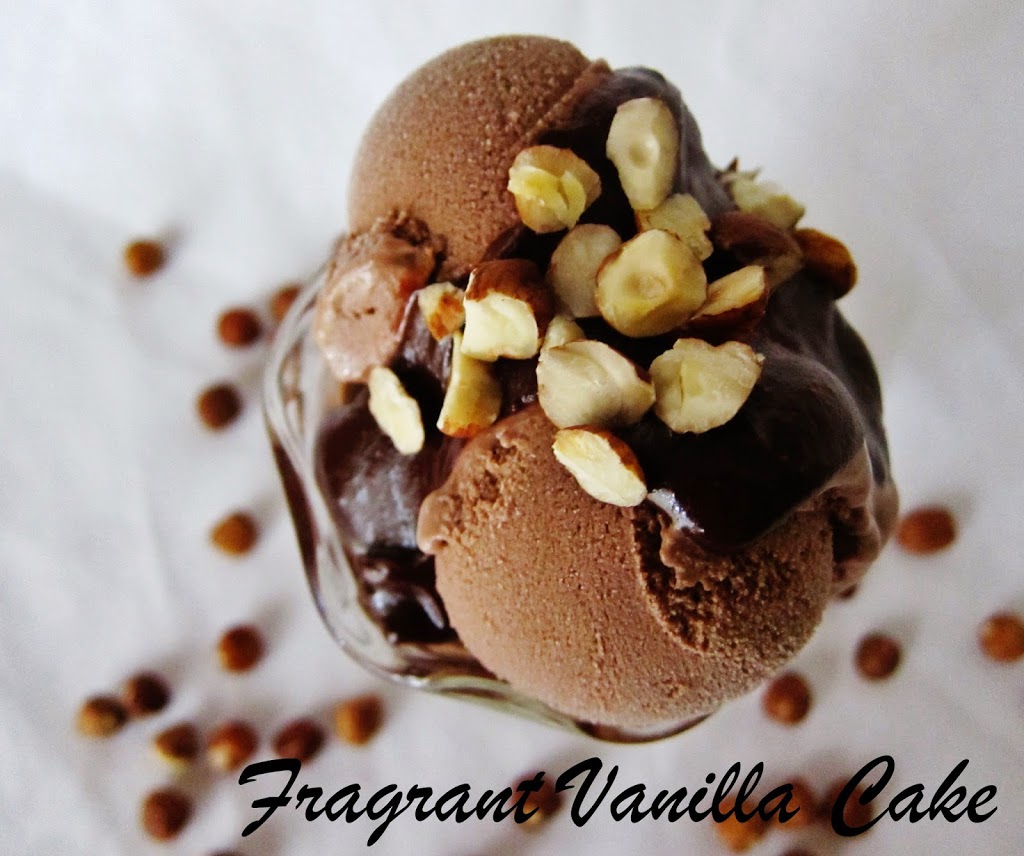 Raw Hazelnut Mocha Ice Cream Sundae
Makes about 4 cups
Ice Cream:
1 cup coconut water
3 cups young coconut meat*
2 cups ripe bananas, sliced
1/2 cup raw hazelnut butter**
1/2 cup raw coconut nectar or maple syrup
seeds of one vanilla bean (or 2 tsp pure vanilla extract)
1 Tbsp coffee extract
1/3 cup raw cacao powder
a pinch of sea salt
1/4 cup raw coconut butter, warmed to liquid
Sauce:
1/4 cup raw cacao powder
2 Tbsp raw hazelnut butter**
3 Tbsp raw coconut nectar
a pinch sea salt
filtered water as needed
To make ice cream base, to a high speed blender or food processor, add coconut water, coconut, bananas, hazelnut butter, nectar, vanilla, coffee extract, cacao powder, sea salt, and process until very smooth, about a minute or two. Add the coconut butter slowly so it gets incorporated and doesn't clump up.  Process a minute more.  Pour the mixture into an ice cream maker and process according to directions. When the ice cream is done churning, remove from ice cream maker, then pour into a freezer safe container with a lid. Place in the freezer and let sit for at least four hours or overnight to firm up to scoopable consistency.
*If you do not have access to young coconut meat, you may substitute 3 cups raw cashews, soaked for 4 hours and drained for the meat.
**To make hazelnut butter, add 3 cups hazelnuts to a high speed blender, and blend until smooth (Since hazlenuts have a lower fat content it will not get as creamy as say jungle peanut butter but it is still delicious.  If you want it a little more creamy, you can add a couple Tbsp oil too), using the tamper to press the nuts into the blades.  Add a little sea salt if desired and blend about 15 seconds more until it is incorporated.  Store in a jar in the fridge.  You can make nut butter with a food processor as well but keep in mind it may not be as smooth, and it will take a lot longer.  Also, you will need to scrape the sides of the processor down often.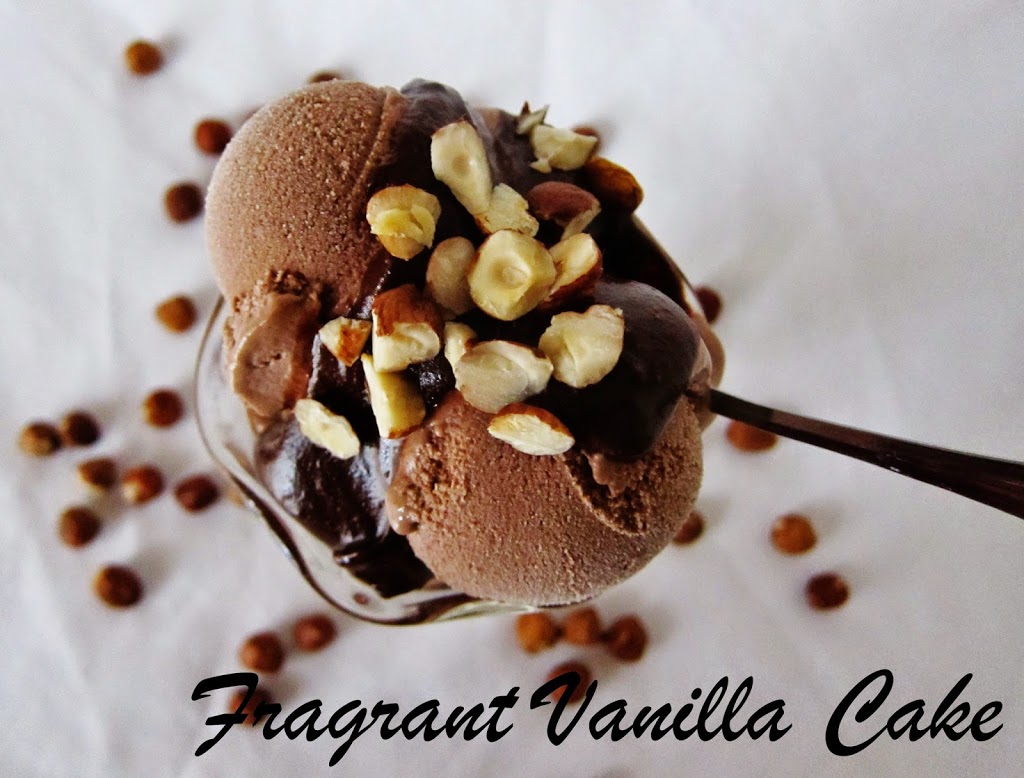 (Visited 69 times, 1 visits today)