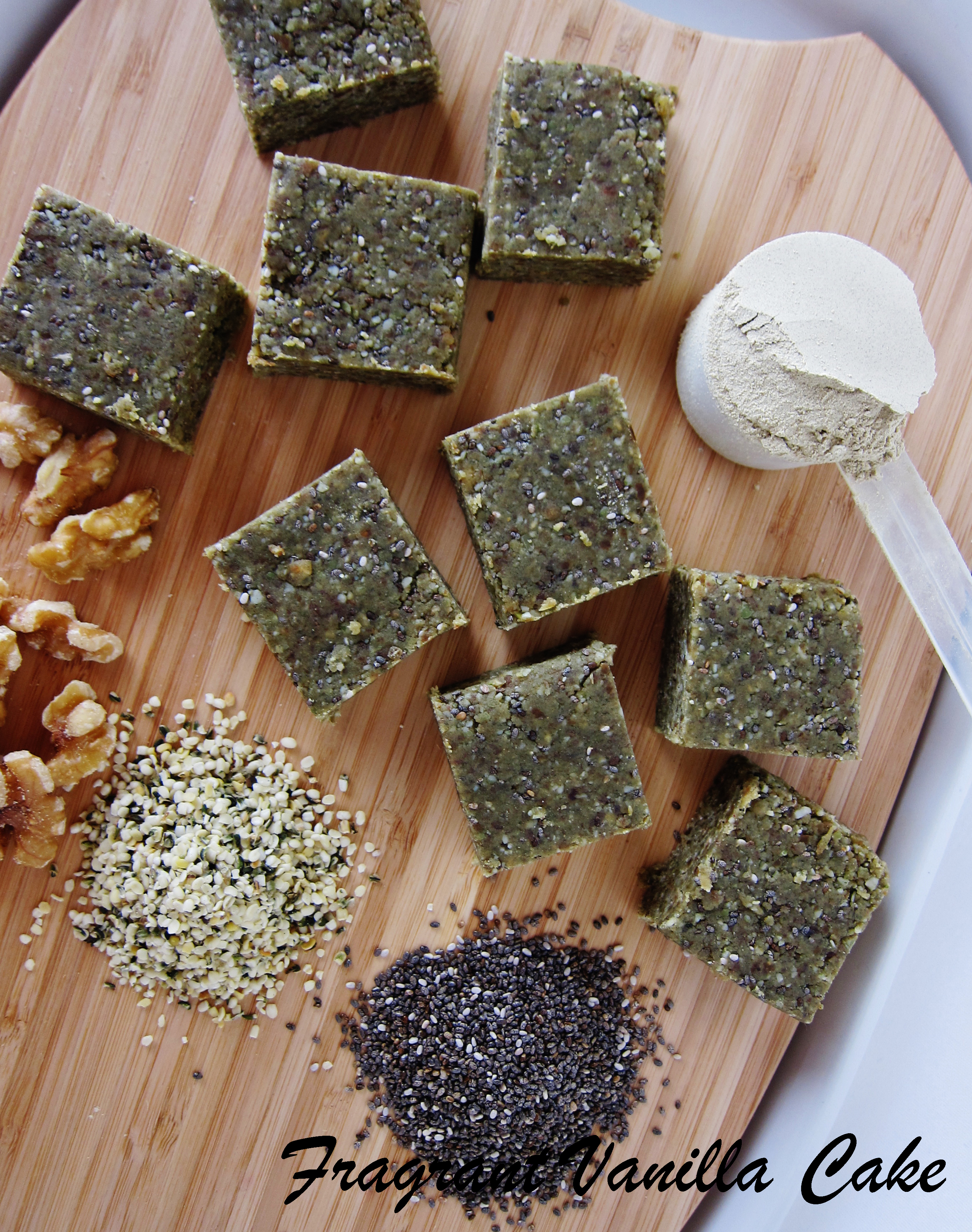 Raw Green Kingdom Energy Bites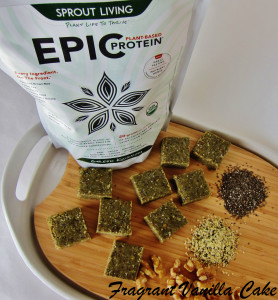 When I am running a lot, I tend to need a little extra protein.   Although throwing it into a smoothie or just dissolving it in water is fine, sometimes I like to add it to tasty little snacks or treats so I can enjoy my snack and get quick protein as well.  Green Kingdom Epic Protein  Powder by Sprout Living is hands down the best tasting protein I have had, and I recently I decided to use it in a snack that I could grab quick and enjoy, some energy bites.  Many health food stores sell energy bites but I like to make my own, because they are super easy to make and so they can include the exact ingredients I want.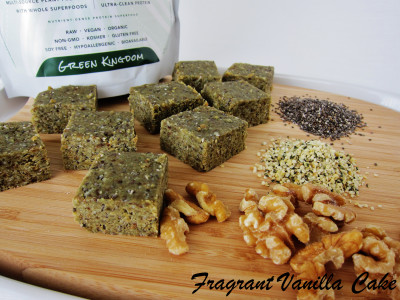 The ones I made last week were rich in omega 3 oils, including walnuts, hemp seeds, and chia seeds.  With just dates to sweeten, which I love.  The Green Kingdom Protein Powder not only gives the bites extra protein, but includes greens as well and gives them a wonderful flavor.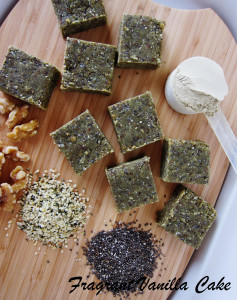 I have been enjoying these for a snack for the last week in the afternoons, and I have to say they keep me from reaching for the candy because they are just sweet enough to satisfy that craving.  Don't get me wrong, I love my raw chocolates but when I need a protein boost, they fall short so these are perfect for my sweet craving and protein needs!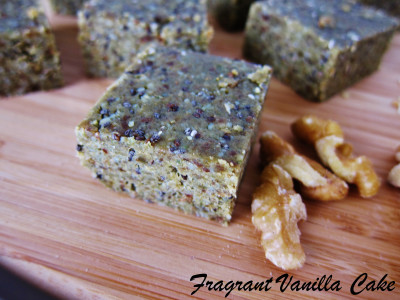 Raw Green Kingdom Energy Bites
Makes 20
1 cup raw walnuts
1 cup raw pumpkin seeds
1/4 cup chia seeds
1/3 cup hemp seeds
1 1/4 cups soft medjool dates, pitted
1/4 tsp sea salt
1/4 cup raw coconut butter (not oil), warmed to liquid
4 scoops Sprout Living Epic Green Kingdom Protein Powder
First, In a food processor, combine the walnuts, pumpkin seeds, chia seeds, hemp seeds, and dates and process until very finely chopped. Next, add the coconut butter, protein powder, and process until well blended. Lastly, roll into balls, then roll in raw cacao powder.  Store in the refrigerator.
(Visited 56 times, 1 visits today)