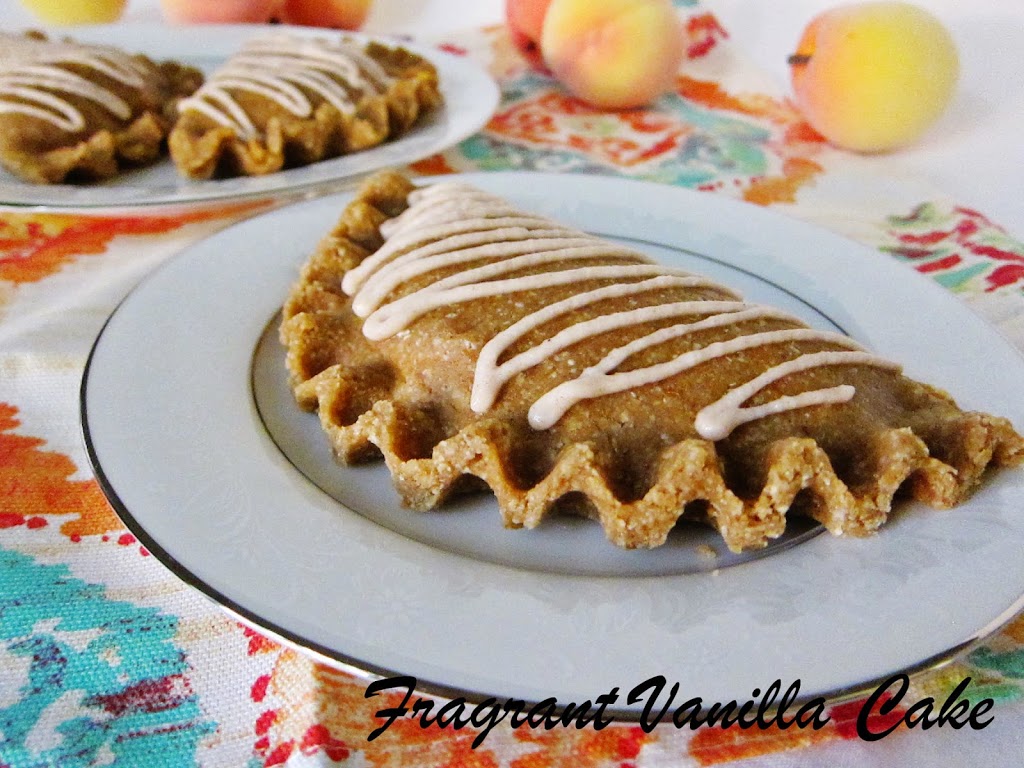 Raw Ginger Peach Hand Pies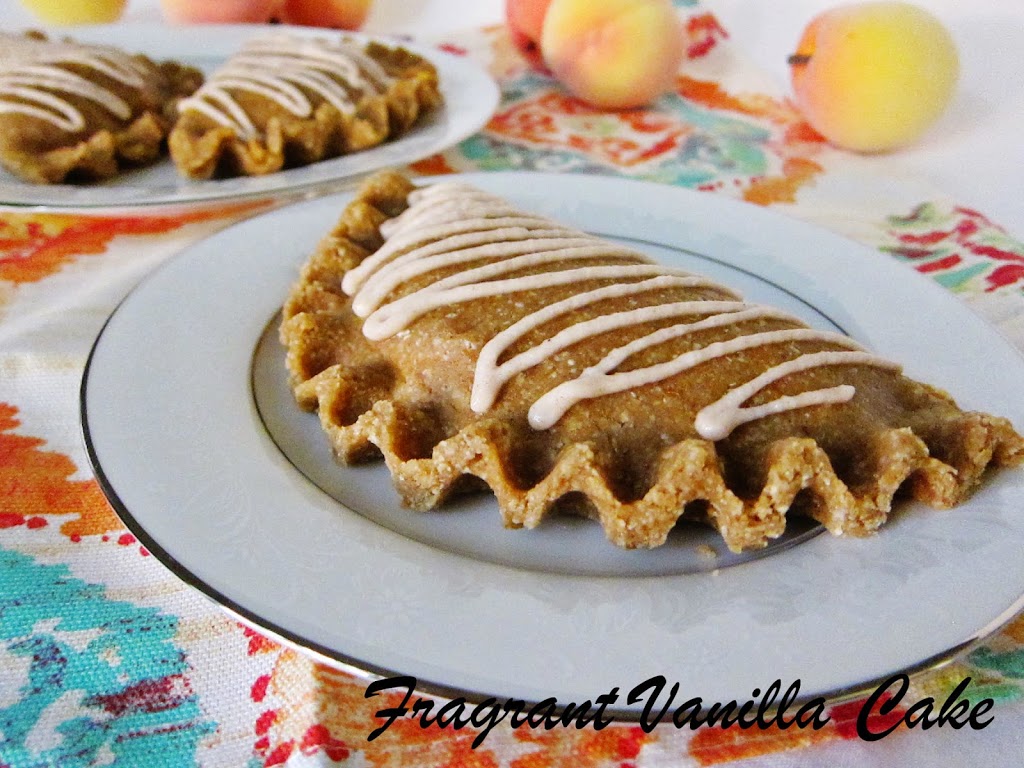 Sadly, summer is drawing to a close soon and that means so is the summer produce...like the gloriously sweet juicy peaches.  They are so good right now that I am taking full advantage of enjoying them while they are still here.  Eating plenty of them just as is mostly, but I decided that they deserved to be made into pie.  Not just pie though, laced with ginger and a dash of cinnamon and shaped into individual portions hand pie style.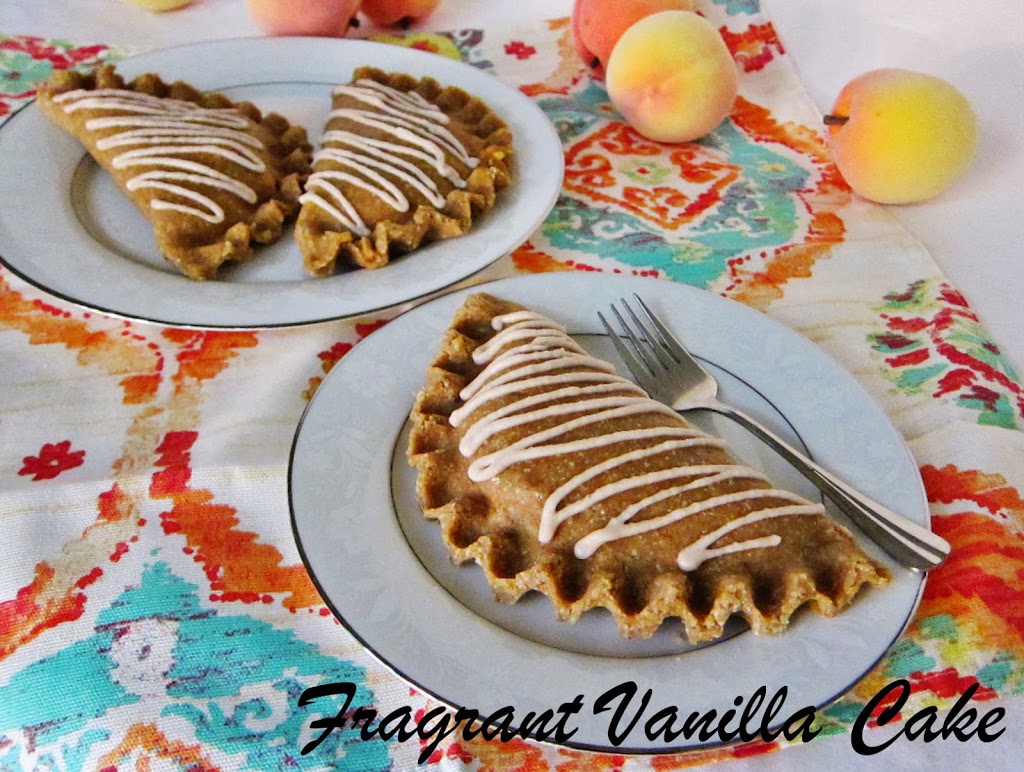 I don't know about you, but I love the idea of having my own little whole dessert.  Yes, a big round pie is beautiful, but once you cut into it, and the filling oozes out it is not always so pretty the next day.  Plus I feel like I am getting away with something eating a whole pie (even if it is a small hand pie).  Because I would probably eat a half of a round regular sized pie...since there is no individual portion to stop me.  You know what I am talking about, don't you?!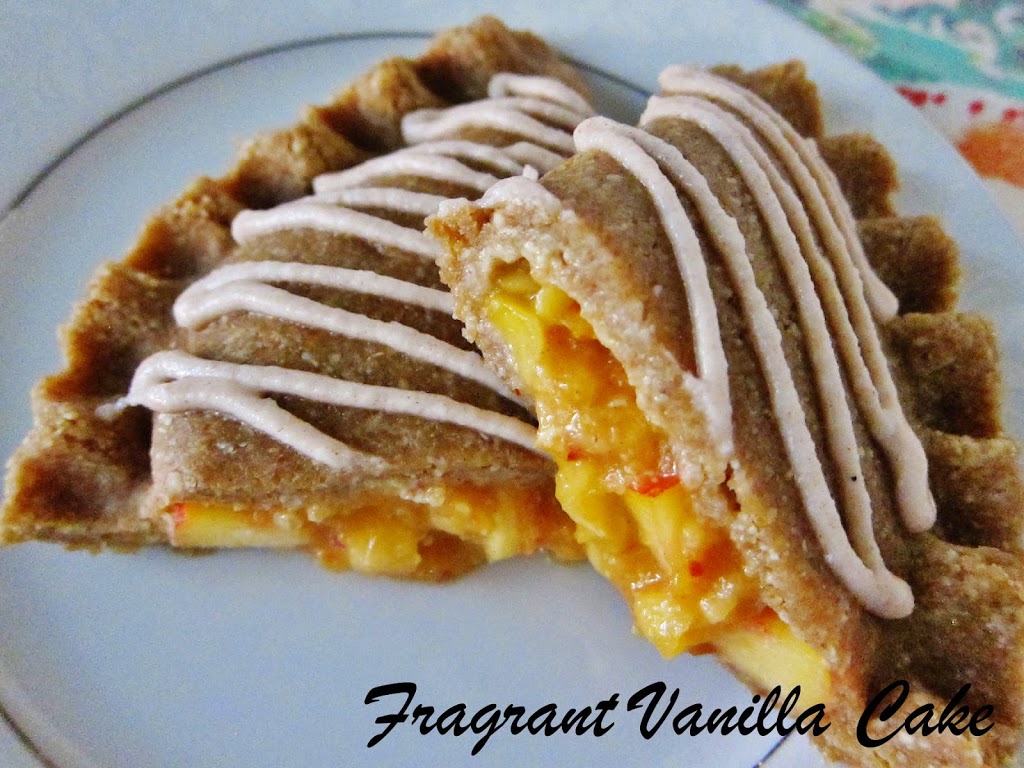 I used plenty of ginger in the sweet, jammy peach filling so it had a little kick, and it was delicious wrapped up in the cinnamon scented pastry drizzled with a little coconut glaze.  So delicious and the perfect use for late summer peaches.  These are wonderful warm from the dehydrator, with a little raw ice cream if you have it on hand.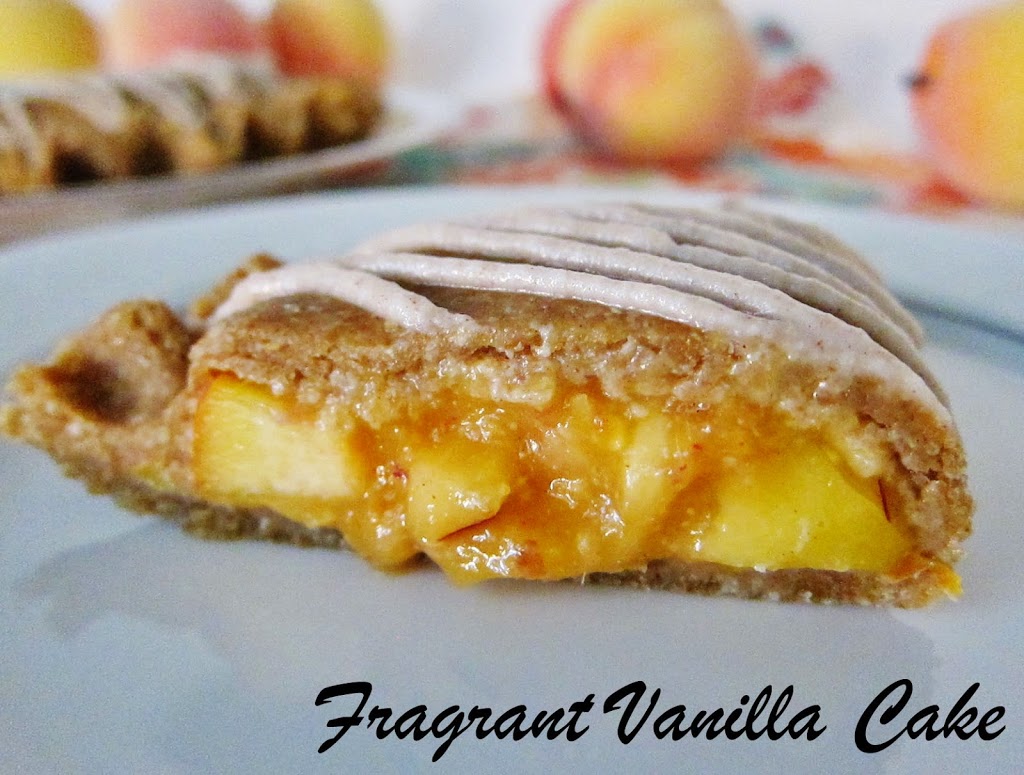 Raw Ginger Peach Hand Pies
Makes 6
crust:
2 1/2 cups finely shredded dried coconut
2 cups sprouted, dehydrated buckwheat (or additional coconut)
2 cups ground golden flax seed
1 1/2 cups soft medjool dates, pitted (if they are not soft, soak them in water until they are and drain well before using)
1 tsp cinnamon
1/4 tsp sea salt
1 cup sliced ripe banana (about 2 medium)
Filling:
5 1/2 cups diced peaches, divided
1/2 cup pitted medjool dates
1 Tbsp fresh ginger
1 tsp cinnamon
1 Tbsp coconut nectar (or your choice liquid raw sweetener)
a pinch sea salt
Glaze:
2 Tbsp raw coconut butter, warmed to liquid
1 tsp raw coconut nectar (or your choice liquid raw sweetener)
1/4 tsp cinnamon
2 Tbsp filtered water
To make the crust, combine all the ingredients but the banana in a food processor and process until finely ground.  Add the banana, and process until holding together like dough (if it seems too dry add a tsp of filtered water, if too sticky a few more Tbsp flax seed). Divide the dough into 6 balls, and roll out 1/8 inch thick on a piece of parchment (if too sticky, refrigerate for about 10 minutes and oil your rolling pin).  Set rounds aside in the fridge.
To make the filling, combine the 1 1/2 cups of the peaches, dates, ginger, cinnamon, coconut nectar and sea salt in a food processor and process until smooth.  Stir in the remaining peaches. Spoon a little filling into the center of each dough circle, then fold it over and flute the edges (or use a fork to crimp them shut).  Dehydrate for about 1 hour until the outside of the dough is dry (this step can be skipped the dough will just be softer).
To make the glaze, whisk together all ingredients until smooth (it may seem clumpy at first, but it will thin out). Drizzle over the pies (I find it easier and neater to put it in a ziplock back and clip the corner off then drizzle) and serve!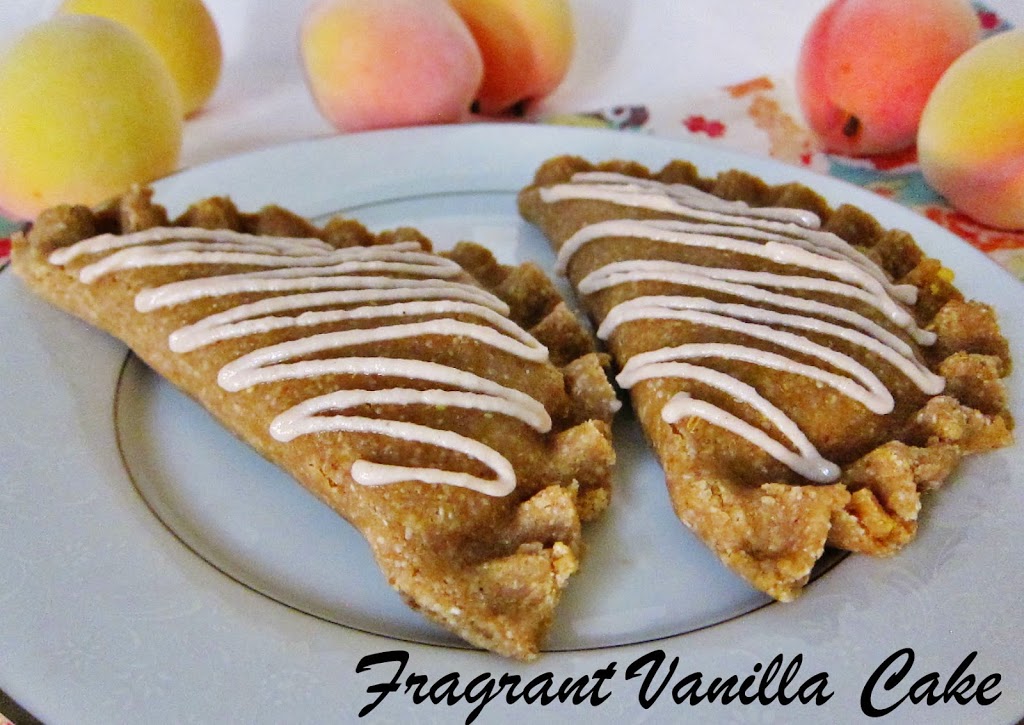 (Visited 73 times, 1 visits today)