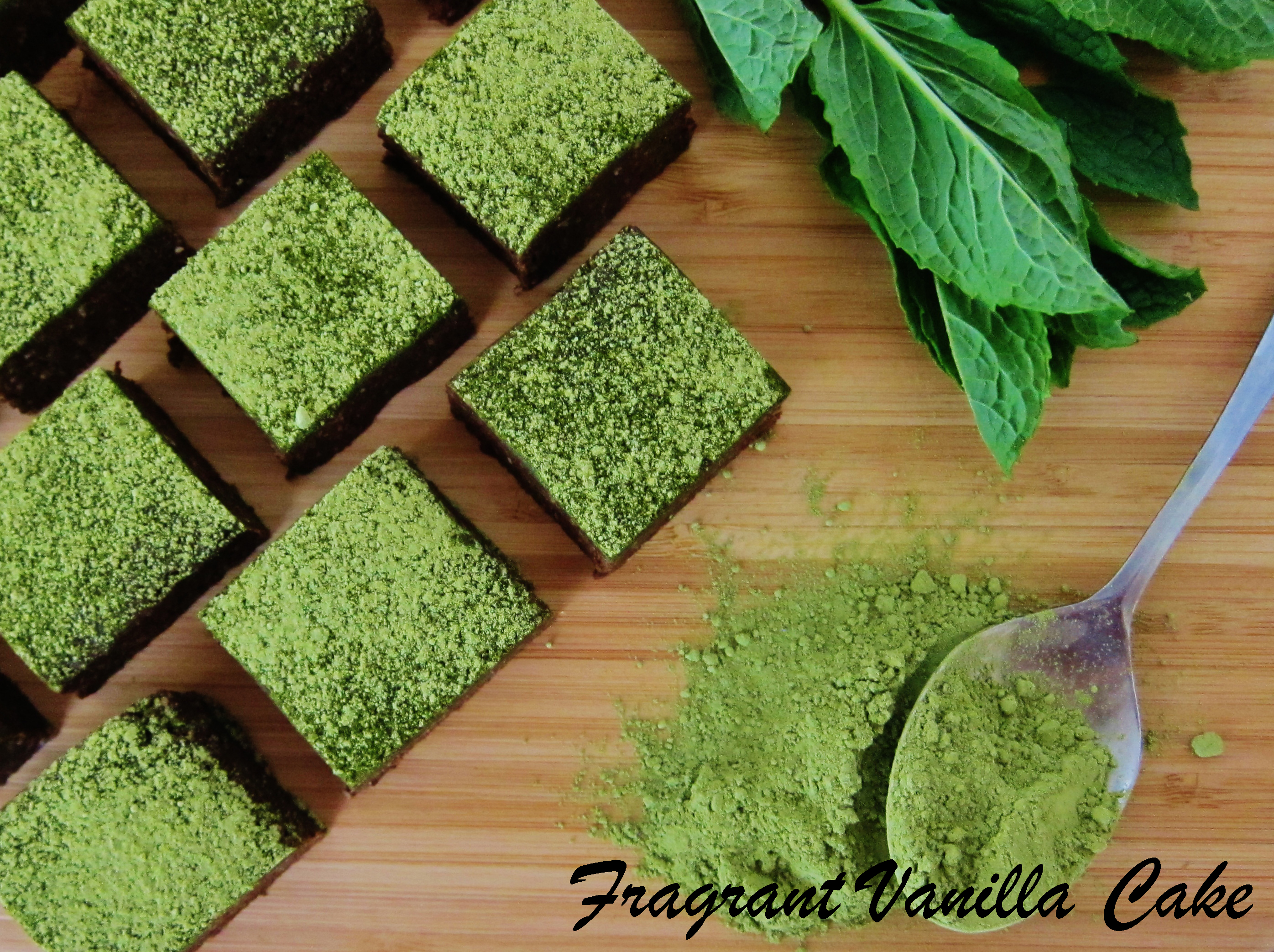 Raw Fudgy Matcha Mint Brownies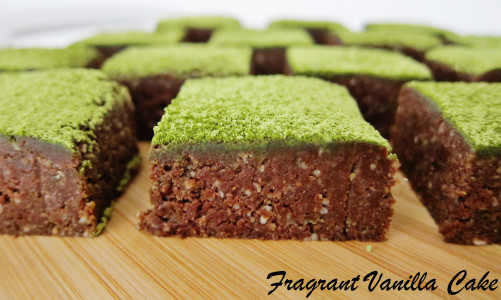 Matcha makes me happy. That happy color along with the earthy aroma and flavor is something that I love.  I have always been a green tea fan, ever since I was young which is odd because I didn't always like other types of tea, just green.  I knew I enjoyed drinking a warm cup of it, and now as an adult I still do.  It is a comforting flavor.  Savory almost, but it goes so well with sweet if you pair it with the right things. Matcha is more spendy than just plain old green tea so I treat it like a treasure, something that is a treat since I buy the good quality stuff.  To me a cup of matcha tea is a luxury, but using matcha in a dessert is also special.  So when I wanted to make some fancy brownies last week, I decided to invite matcha to the party.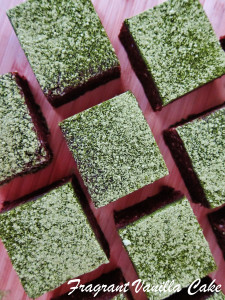 I had some fresh mint, and I included that as well for another flavor note.  Just a little, not so much as to overpower the matcha.  The two flavors married well with the dark chocolate of the brownies.  In my raw brownies, I don't usually add raw chocolate to the batter, just cacao powder but this time I did and it made them extra delicious. They may look like ordinary brownies, but put one in your mouth, and bam!  You have devoured it and are searching for more.  They are that good.  The earthy matcha, fresh mint and rich chocolate are a match made in heaven.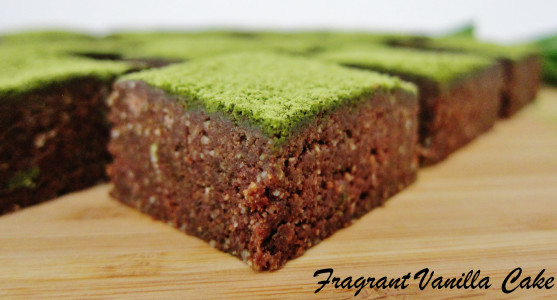 Raw Fudgy Matcha Mint Brownies
Makes 16 small brownies
Ingredients:
1 cup finely shredded, dried coconut
1 cup raw pumpkin seeds
1/2 cup ground flax seed
1/4 tsp sea salt
1 1/4 cups pitted soft medjool dates (if they are not soft, soak them in water 30 minutes and drain well before using)
1/2 cup raw cacao powder
1/4 cup fresh peppermint leaves (or 1/4 tsp fresh peppermint extract)
1 Tbsp matcha powder (plus more for sprinkling on top)
3/4 cup chopped raw chocolate
Combine the coconut, pumpkin seeds, flax seed, and sea salt in a food processor and process until very finely ground.
Add the dates, and process until they are fine as well.
Add the remaining ingredients and process until smooth and dough like.
Press into a 1/2 inch thick square on a parchment lined tray, dust with matcha, and enjoy at room temperature, or chill if you would like them firmer.
Store any extras in the refrigerator.
(Visited 149 times, 1 visits today)