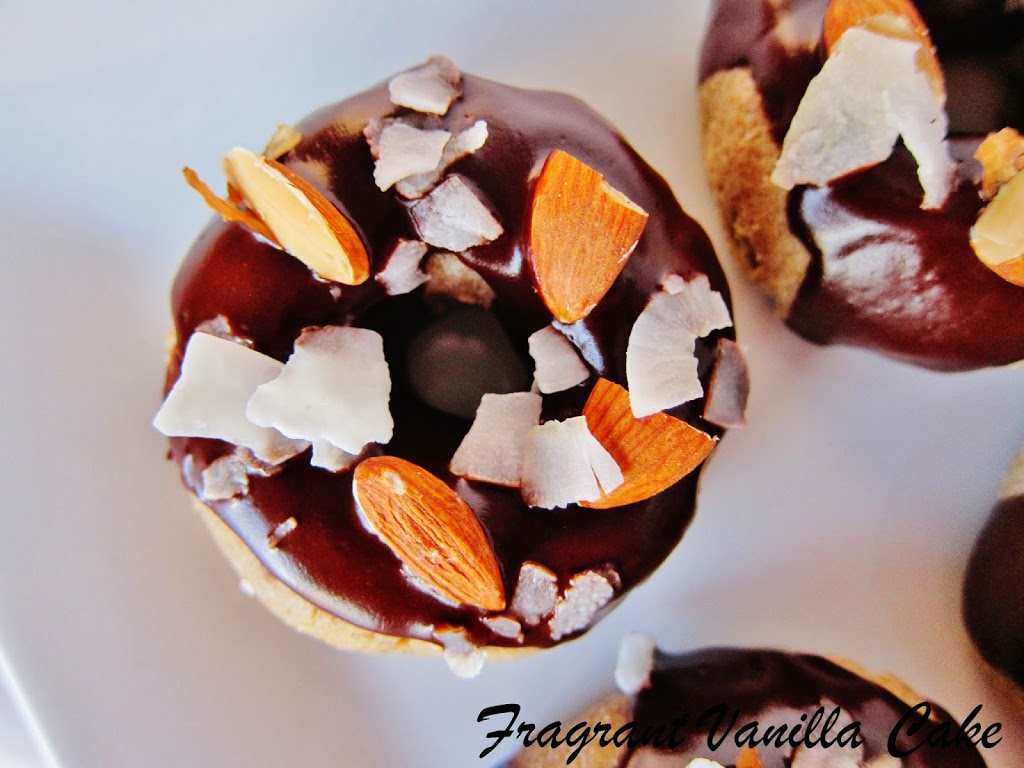 Raw Dark Chocolate Glazed Coconut Almond Doughnuts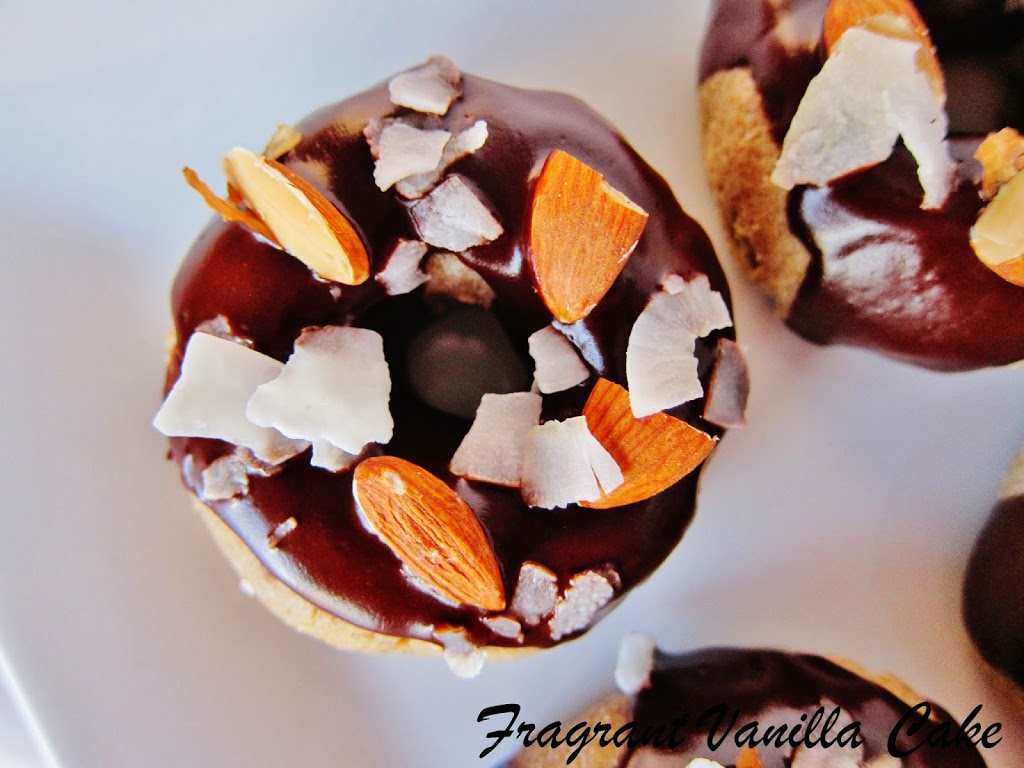 I realized last week it had been far too long since I had made raw doughnuts. I needed to remedy that. I haven't had a real doughnut in probably 12 years, and I haven't missed them because I know I can make some pretty amazingly delicious healthier doughnuts.  I was never a fan of how traditional doughnuts left my stomach and body feeling after devouring them, and since I am really in tune with how my body feels I try to treat it kindly.  So... the doughnuts I now make are a perfect solution to craving doughnuts and still feeling good after enjoying them.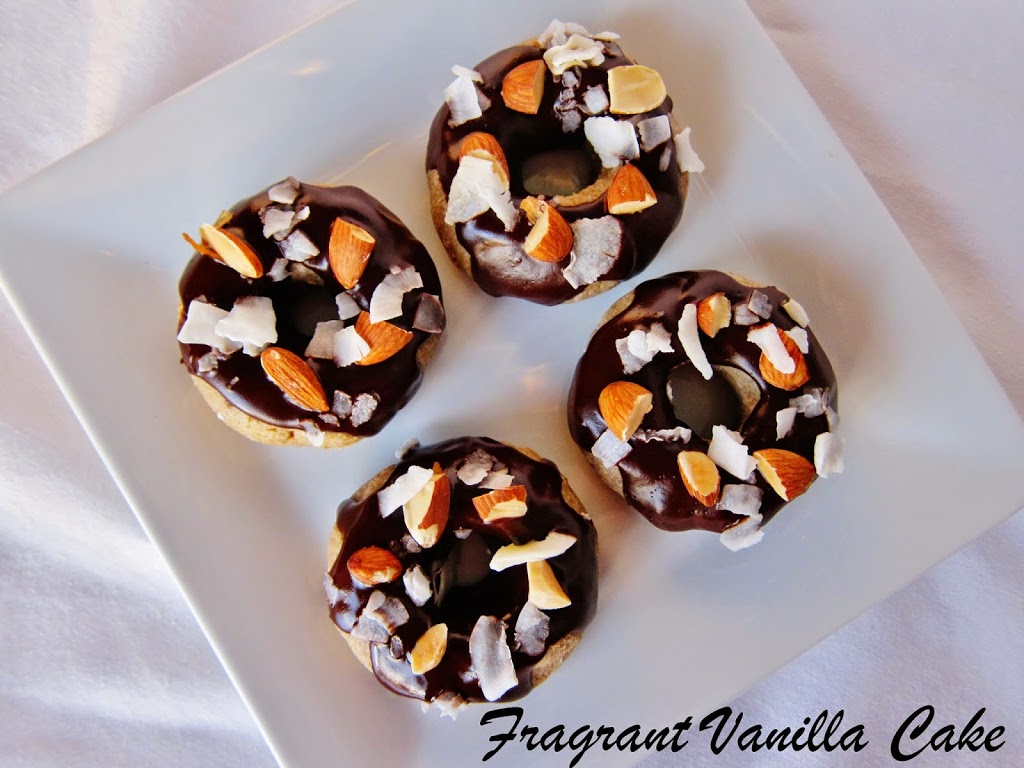 I thought long and hard about what type of doughnuts I wanted last week, and although I thought up many delicious sounding combinations, the one I decided on was dark chocolate glazed almond.  I had all of the ingredients for this flavor, so no need to shop (which is always a win), and I was quite excited about them.  I made a delicious dough mostly composed of coconuts and almond butter and it was freaking delicious.  I think I sampled away an entire doughnut worth while making it.  The doughnuts filled my home with the lovely aroma of coconut and almond, and I was getting hungry smelling it!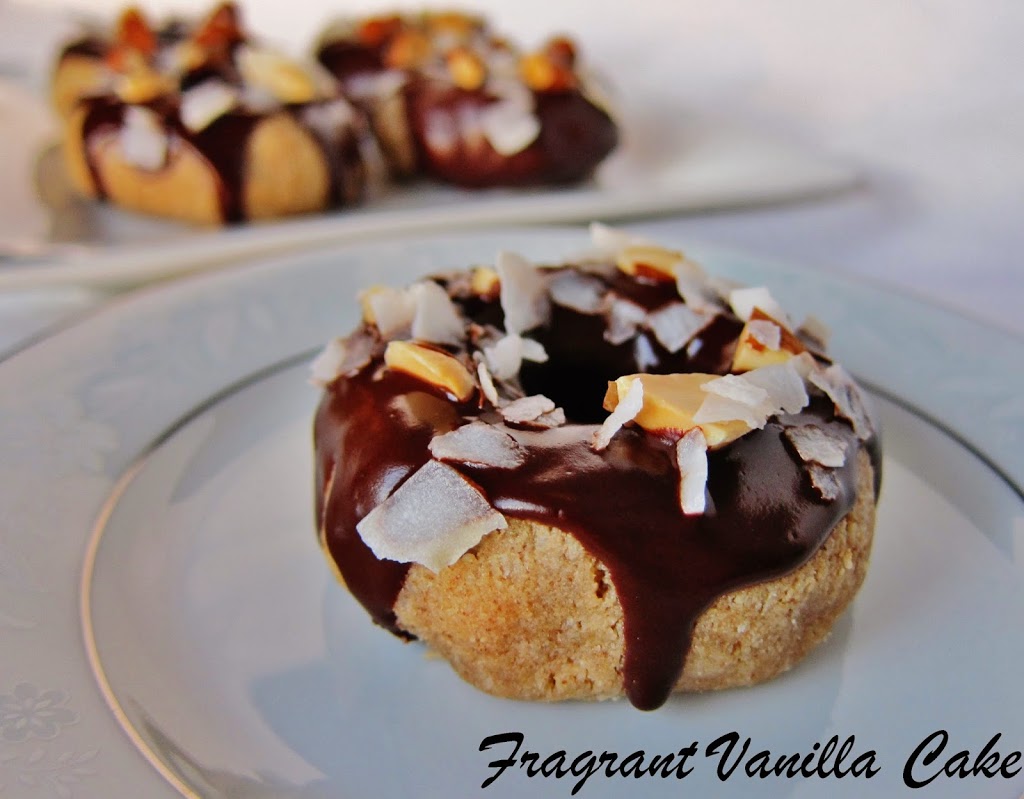 I glazed them with dark chocolate, sprinkled them with more chocolate and almonds, and they were a sight to behold.  They tasted amazing as well, which is what really counts here.  They reminded me of Almond Joy doughnuts.  I will never miss traditional doughnuts...ever!  Not with deliciousness like this!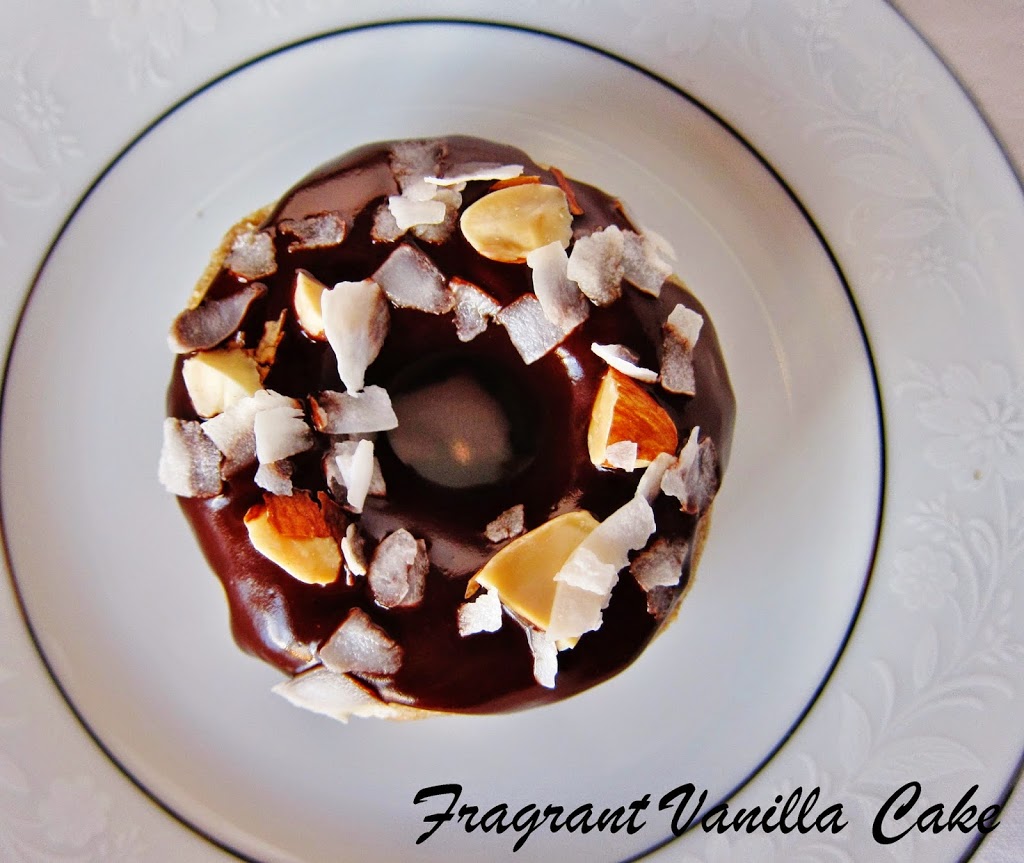 Raw Dark Chocolate Glazed Coconut Almond Doughnuts
Makes 10
Doughnuts:
1 cup pitted medjool dates
1/2 cup filtered water
1/2 cup raw almond butter
2 tsp pure vanilla extract
1/2 tsp sea salt
4 cups finely shredded, dried coconut
1 cup raw sprouted oat flour
Raw Chocolate Glaze:
1/2 cup melted raw coconut oil
1/2 cup raw cacao powder
a pinch sea salt
1/4 cup 
raw coconut nectar, or maple syrup
To make the doughnuts, combine the dates, water, almond butter, vanilla and sea salt and process until smooth.  Place the shredded coconut in a high speed blender and buzz to fine flour consistency (about 20-30 seconds but not too long or you will get butter).  Add to the mixture in the food processor, along with the oat flour and process until smooth and holding together.  Shape into 10 balls, and then shape into doughnuts and place on a dehydrator sheet.  Dry for about 5-6 hours at 115F or until not sticky.  To make the glaze, whisk all ingredients until smooth.  Let sit a little while to thicken.  Place the doughnuts on a drying rack.  Drizzle the glaze over the doughnuts, then them on a foil lined sheet pan.  Place in the freezer to harden for a few minutes.  Remove from freezer, and serve!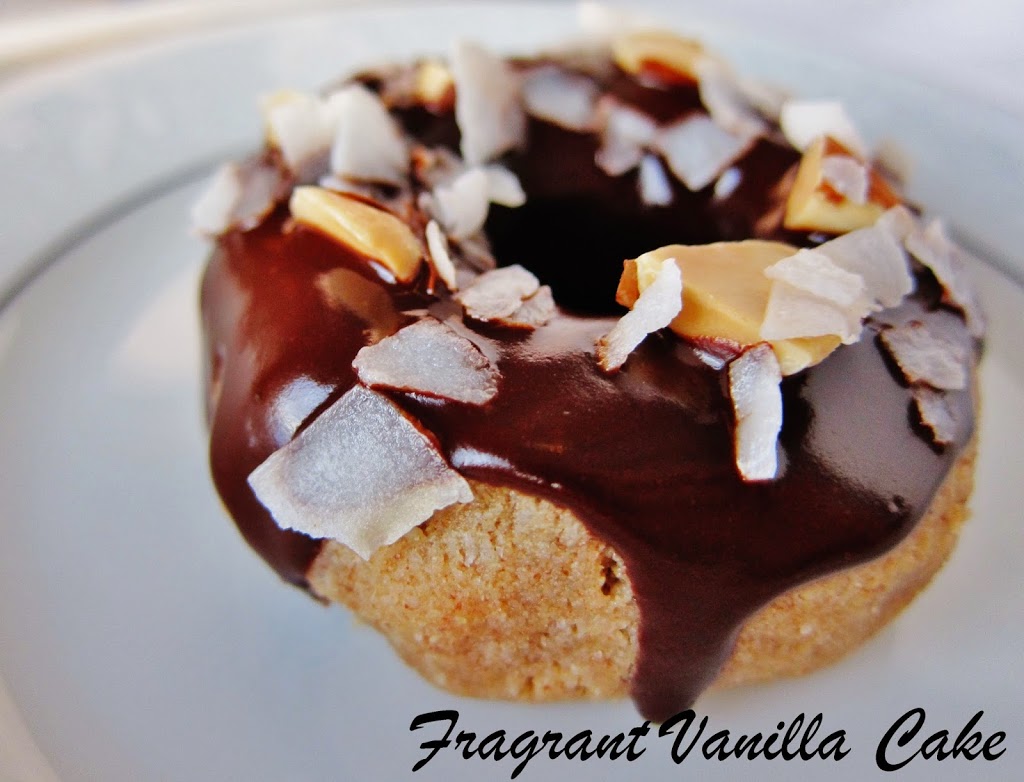 (Visited 97 times, 1 visits today)