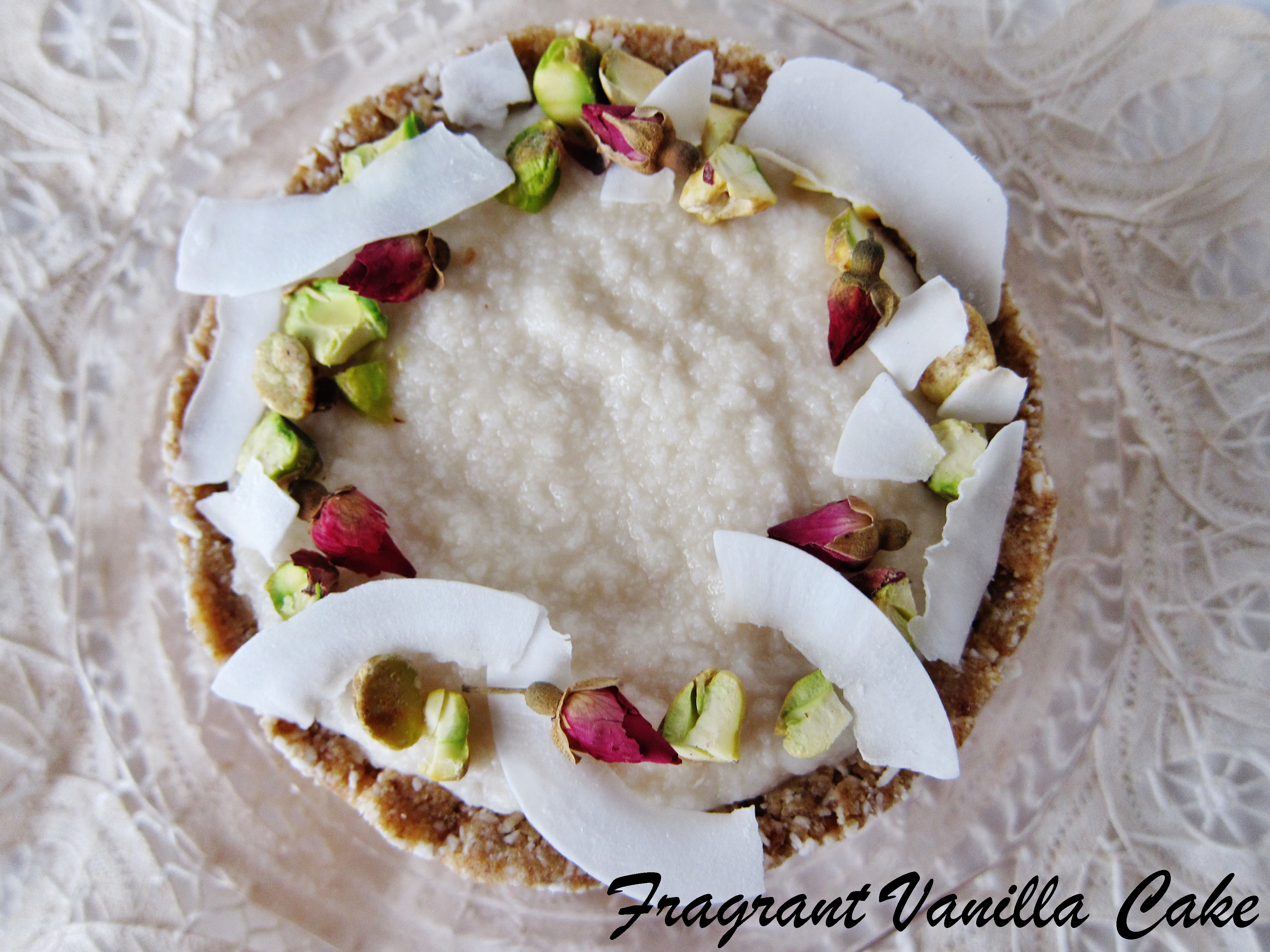 Raw Coconut Cream Tartlette for Two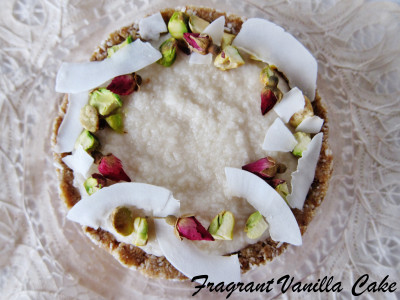 My Mom and I used to go to this restaurant when I was younger that had the most amazing coconut cream tart. It was smooth and creamy on the inside with a flavor that was crave worthy.  I was thinking about that tart last week, and I thought I might try and make my own version of it for my Mom since her Birthday is coming up.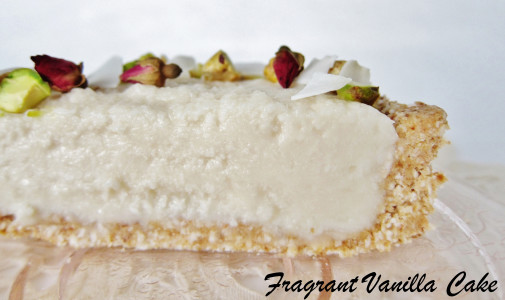 The recipe turned out to be quite simple actually.  No cracking of young coconuts required because I wanted everyone to be able to make this recipe (and have it be nut free so no cashew replacement needed).  For the crust, a simple crunchy mixture of buckwheat, coconut, flax seeds and dates.  My usual nut free crust that goes awesome with coconut anything.  For the filling, I used coconut butter for the base (not oil), with a little maple syrup to sweeten and of course a touch of vanilla.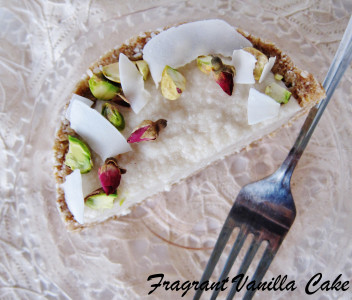 Simple is what my Mom likes most of the time, and she loved this tart!  It was creamy, smooth, sweet and coconutty.  I topped it off with some pistachios and dried roses along with more coconut for color.  This is the perfect treat for 2 people to share, or one very hungry person who loves coconut.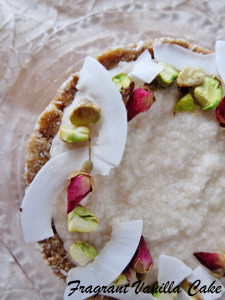 Raw Coconut Cream Tartlette for Two
Makes one 4 inch tart
Crust:
1/3 cup sprouted buckwheat
1/2 cup shredded coconut
2 Tbsp ground flax seed
1/4 cup soft, pitted medjool dates
pinch sea salt
Filling:
1/4 cup plus 2 Tbsp raw coconut butter (NOT oil) warmed to liquid
1/4 cup plus 2 Tbsp filtered water
1 1/2 Tbsp raw coconut nectar or maple syrup
1 tsp vanilla extract
pinch sea salt
1/4 cup finely shredded, dried coconut
Chopped pistachios and large flake coconut for garnish
In a food processor, combine all crust ingredients, and process until fine crumbs that hold together when squeezed.  Press into the bottom of a 4 inch removable bottom tart pan oiled with coconut oil for easy removal.  Set aside.
For the filling, combine all ingredients except shredded coconut in a high speed blender and blend until smooth.  Pour into the crust, and smooth the top. Place in the refrigerator until set, about an hour.  Serve topped with chopped pistachios and coconut if desired.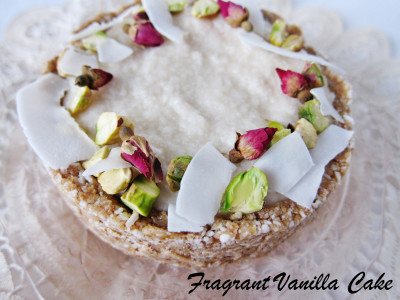 (Visited 88 times, 1 visits today)