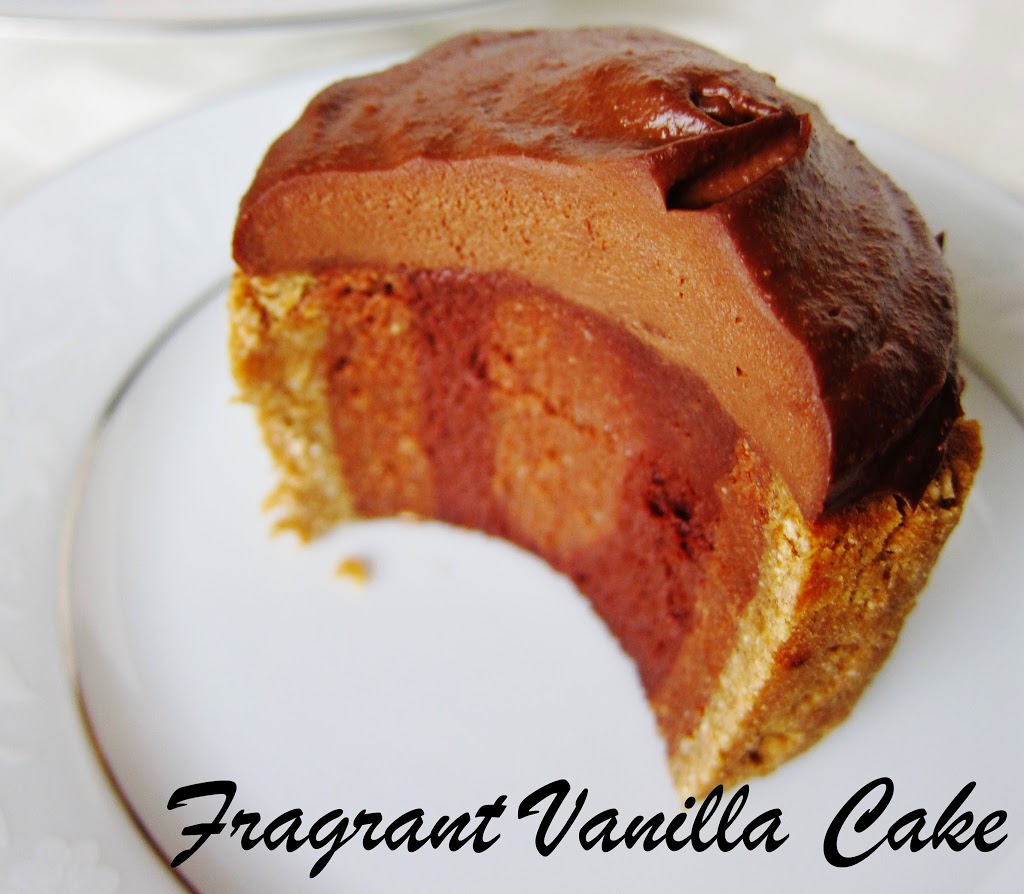 Raw Chocolate Swirled Banana Sweet Rolls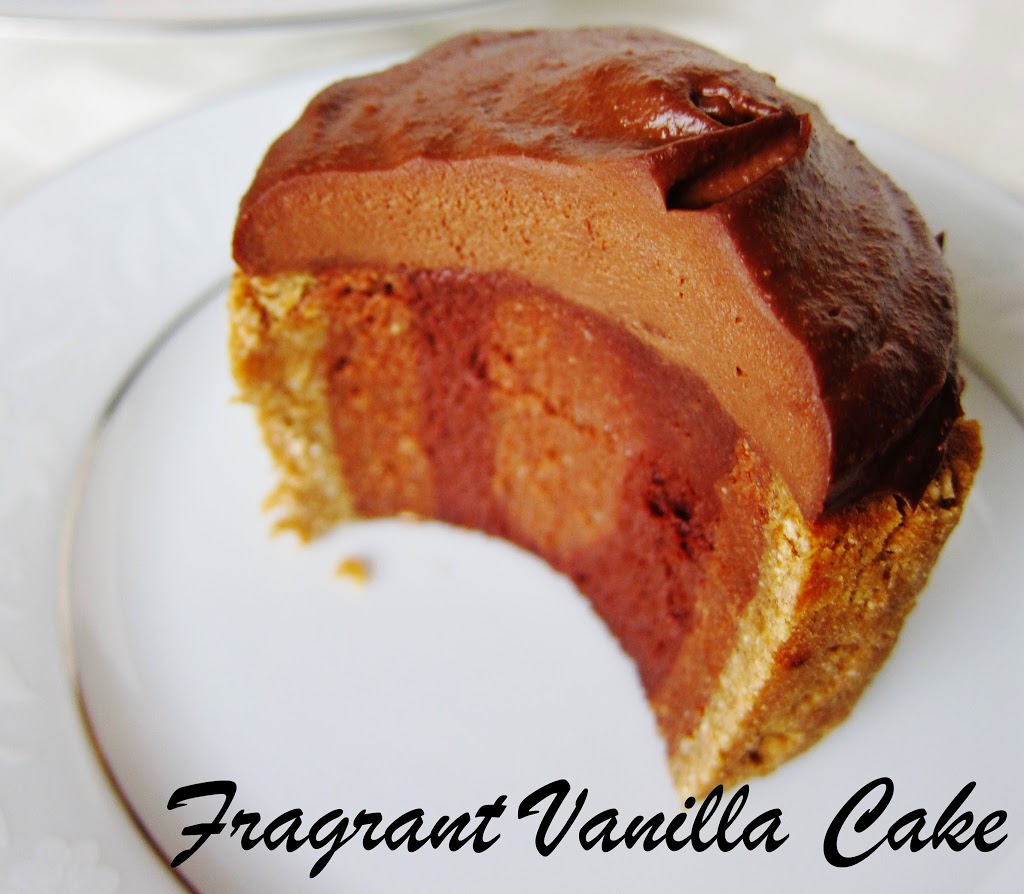 I started out on a mission to make raw banana cinnamon rolls, and these Raw Chocolate Swirled Banana Sweet Rolls happened instead. It all started when I was discussing recipes with Eric and he suggested raw Cinnabon rolls. If you don't know what those are, they are huge cinnamon rolls that they sell at the malls around here. I have actually never had one, but the smell is pretty amazing that comes from there. I guess he was craving cinnamon and something rich. I thought it didn't sound like a bad idea to rawify them, but the only thing that was holding me back was the fact that EVERYONE makes raw cinnamon rolls. I like to be a little different you know? I like to think outside the box, not make something everyone else has already made.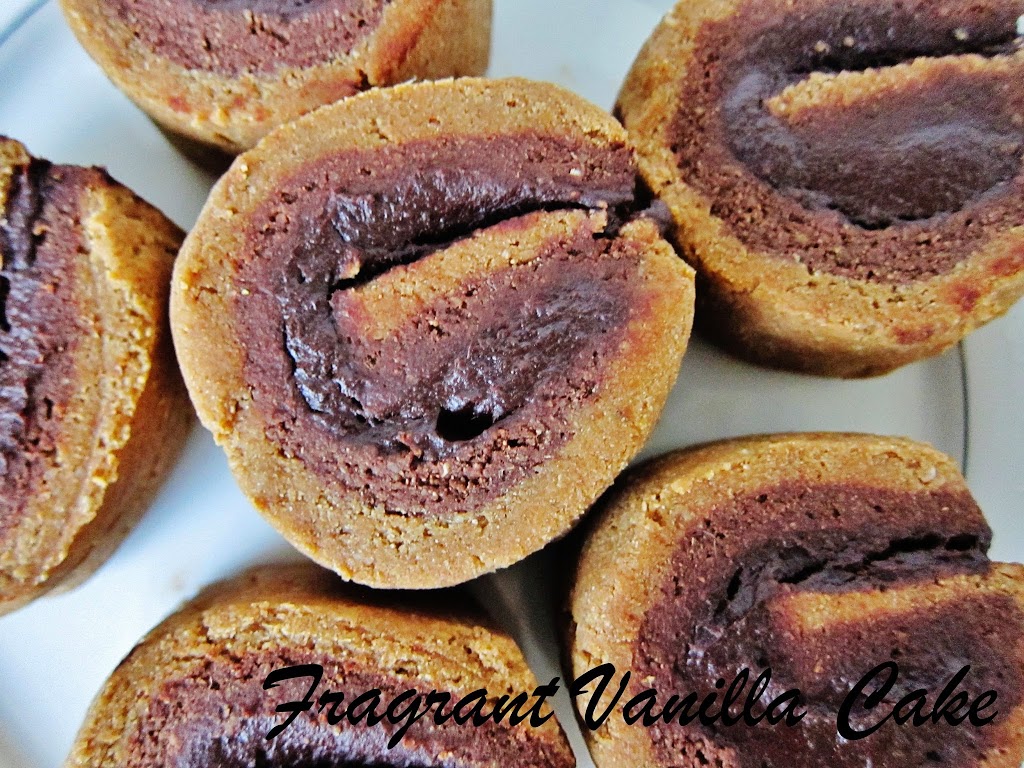 But these would be my own recipe version so that made it ok in my mind. But then I started making the dough...and I couldn't help but tinker with it. I wanted a banana based dough, not just plain to keep these moist and give them a little sweetness. It was so good, the soft banana dough scented with vanilla and a little cinnamon and some cardamom since I couldn't just add cinnamon, that was too boring and I love both spices. Oh, but it would be so much better with something chocolate too!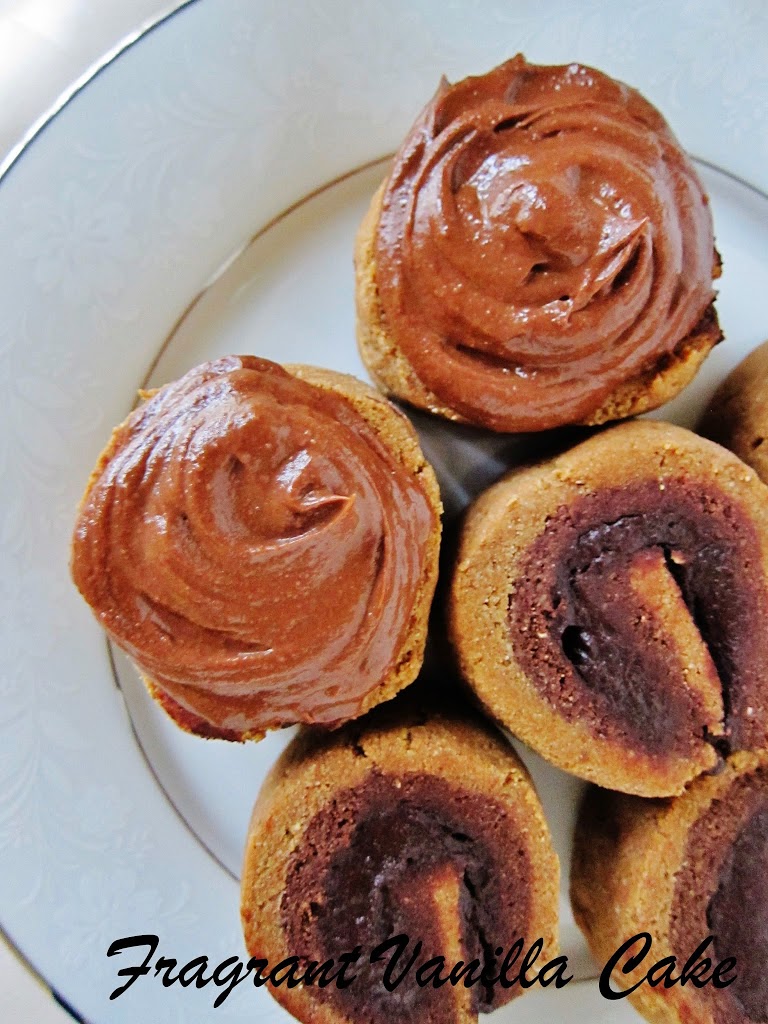 So I made half the dough chocolate, and I figured I could layer them so it would be swirled together all pretty. But, then I decided that a simple cinnamon sugar filling was not enough. I added a fudgy filling instead and these quickly started to become sweet rolls not cinnamon rolls.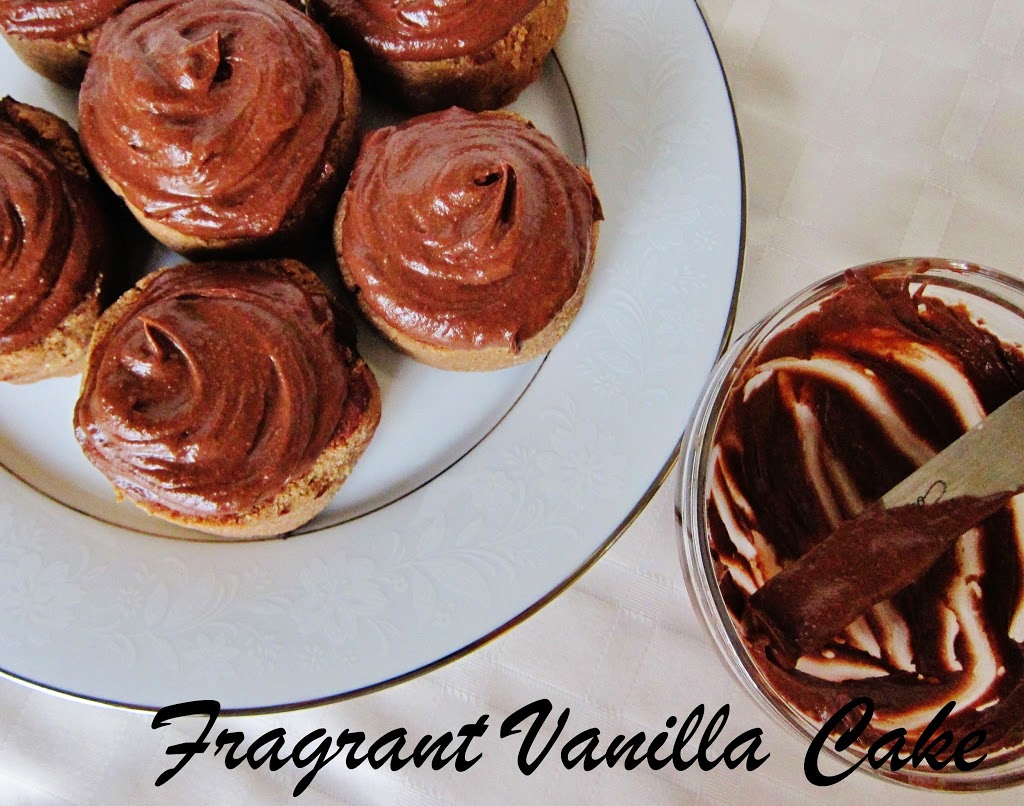 A simple glaze would not do, since these were no longer cinnamon rolls...it had to be smooth, fudgy chocolate frosting. Frosting so good, you wanted to eat it with a spoon like chocolate mousse. Luckilly I made a lot because that is what happened to some of it.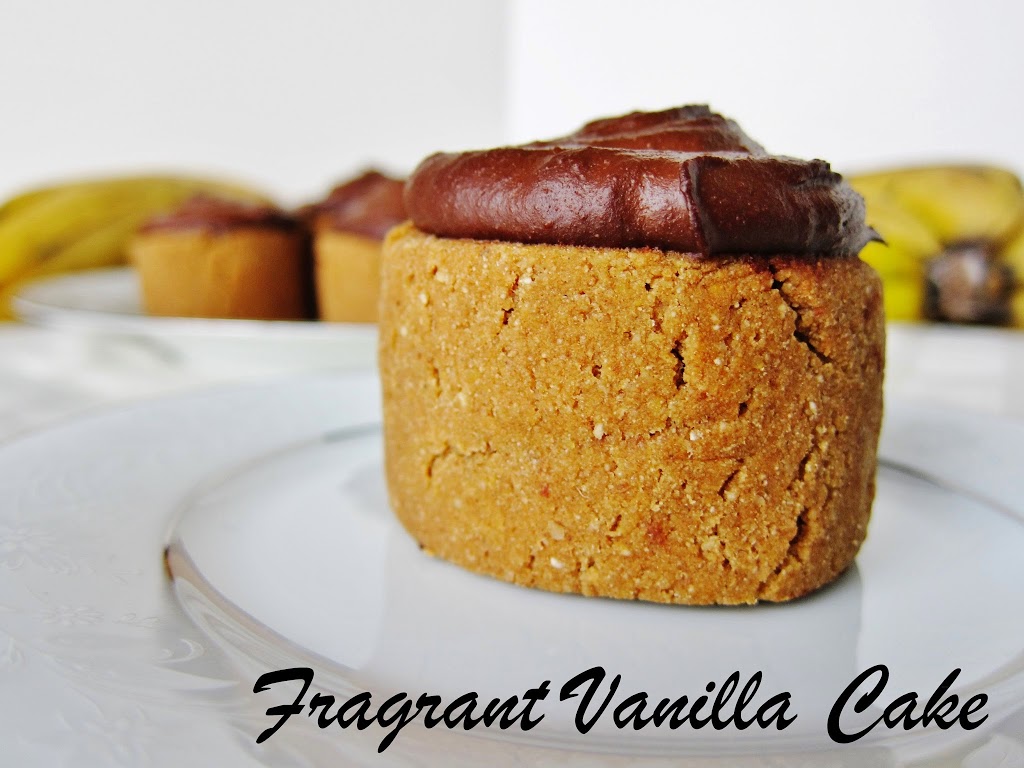 So, I ended up with Raw Chocolate Swirled Banana Sweet Rolls. I think Eric will forgive me given that he is more of a chocolate addict than a cinnamon lover. These are so much better than cinnamon rolls anyhow. Maybe some day I will make raw cinnamon rolls, but for now these are pretty amazing!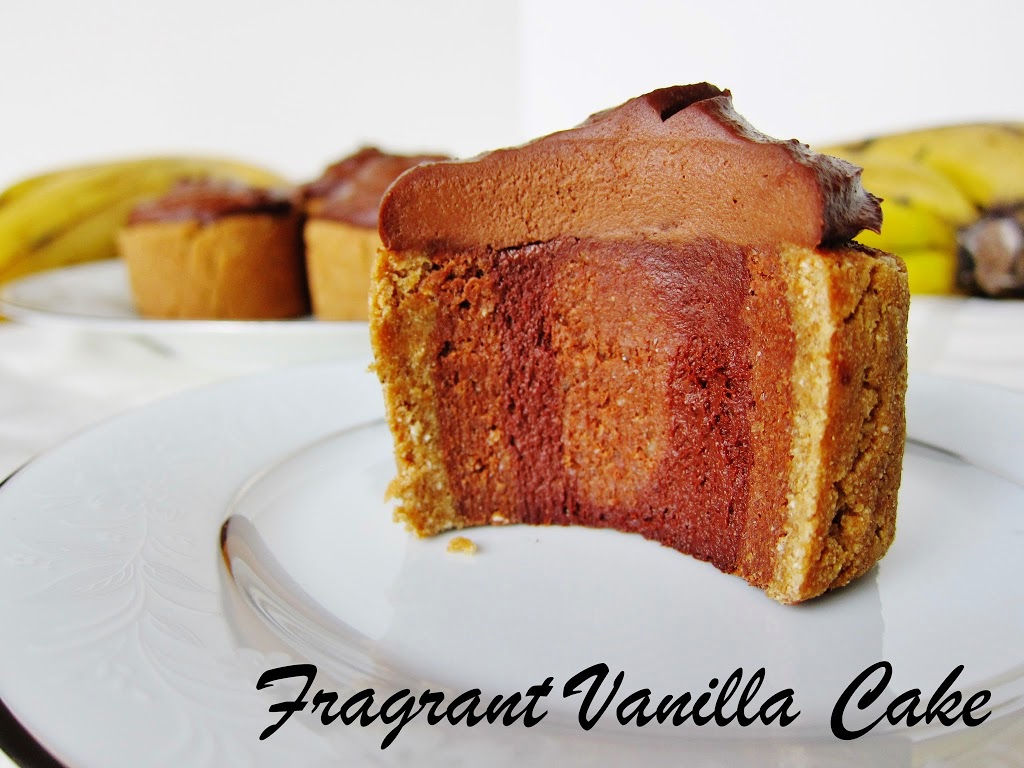 Raw Chocolate Swirled Banana Sweet Rolls
Makes 6 large rolls
Dough:
3/4 cup raw coconut sugar
1/2 cup soft medjool dates, pitted (soaked in water until soft if not soft and drained well)
2 cups sliced banana
1 tsp pure vanilla extract
2 tsp cinnamon
1 tsp cardamom
1/4 tsp Himalayan salt or sea salt
1 cup sprouted oat flour, or sprouted buckwheat flour
1 1/2 cups ground flaxseed
1 cup raw coconut flour (home made is preferred, to see how to make, click the link)
3 Tbsp raw cacao powder
filtered water as needed
filling:
1/2 cup sliced banana
3 Tbsp raw cacao powder
1/4 cup soft medjool dates, pitted
a pinch sea salt
Chocolate Frosting:
1 1/4 cup diced ripe avocadoes
(about 3 medium)

3 Tbsp raw coconut nectar, or your choice of raw liquid sweetener
1/4 tsp sea salt
1/2 Tbsp pure vanilla extract
1/4 cup plus 1 Tbsp raw cacao powder

2 Tbsp raw coconut butter, liquefied
For the dough, combine the coconut sugar, dates, and banana in a food processor and process until smooth. Add the vanilla, salt, cinnamon, cardamom, oat flour, flaxseed, and process until smooth. Add the coconut flour and process until smooth and the consistency of dough (it should not be too sticky, it should feel like bread dough. If it is too sticky add a little more coconut flour, but if it is too stiff (since the moisture content in the wet ingredients might vary), add a little filtered water. Remove half the mixture, then add the 3 Tbsp cacao powder to the remaining mixture in the food processor and process until well combined (you might need to add a few Tbsp water since the cacao powder is dry). Place the plain dough on a piece of parchment paper, and roll out in a rectangle to 1/2 inch thick and 10 inches tall (the width doesn't matter so much) (oiling the rolling pin with coconut oil helps prevent sticking). Do the same with the chocolate dough, then lift it up and place on top of the plain dough, evening out the sides. and rolling it a little flatter with the rolling pin.
To make the filling, combine all ingredients in the food processor and process until smooth and gooey. Spread out over the rolls, leaving 1/2 inch space at the bottom. Roll up from the top down jelly roll style, then press the edge to seal and cut into 8 rounds. Place on a lined dehydrator tray and dry for about 12 hours at 115F until dry but still soft.
To make the chocolate frosting, combine all ingredients in a food processor and process until smooth. Spread over the rolls and enjoy! Store extra rolls in the fridge.
(Visited 68 times, 1 visits today)