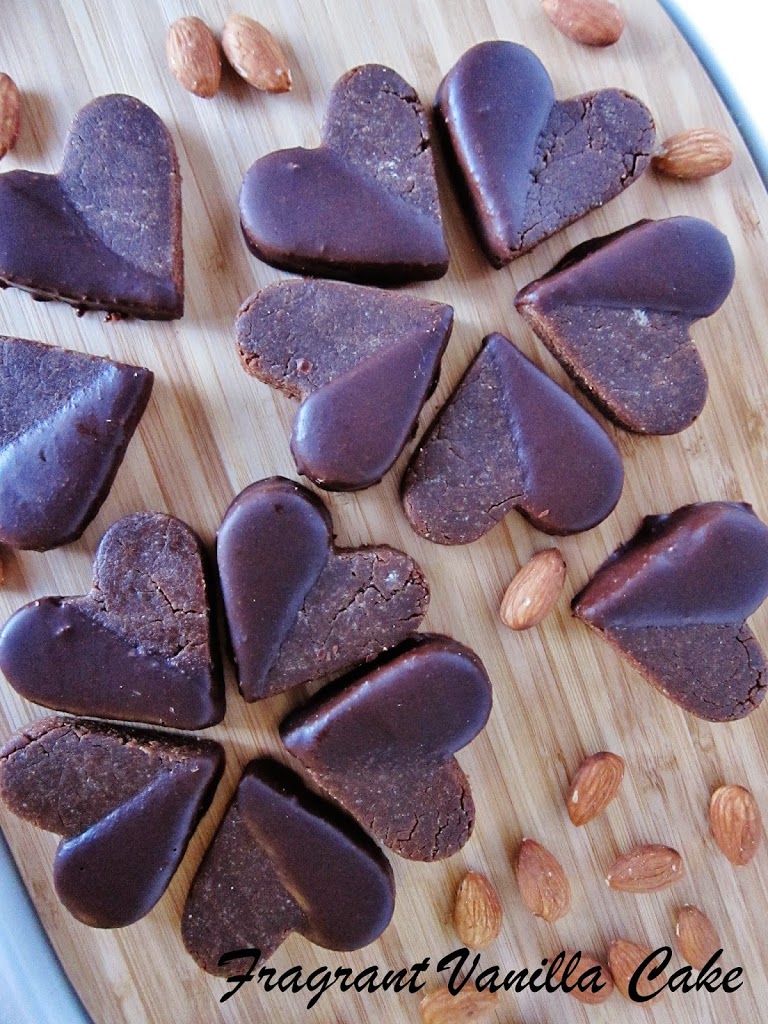 Raw Chocolate Maca Almond Butter Cookies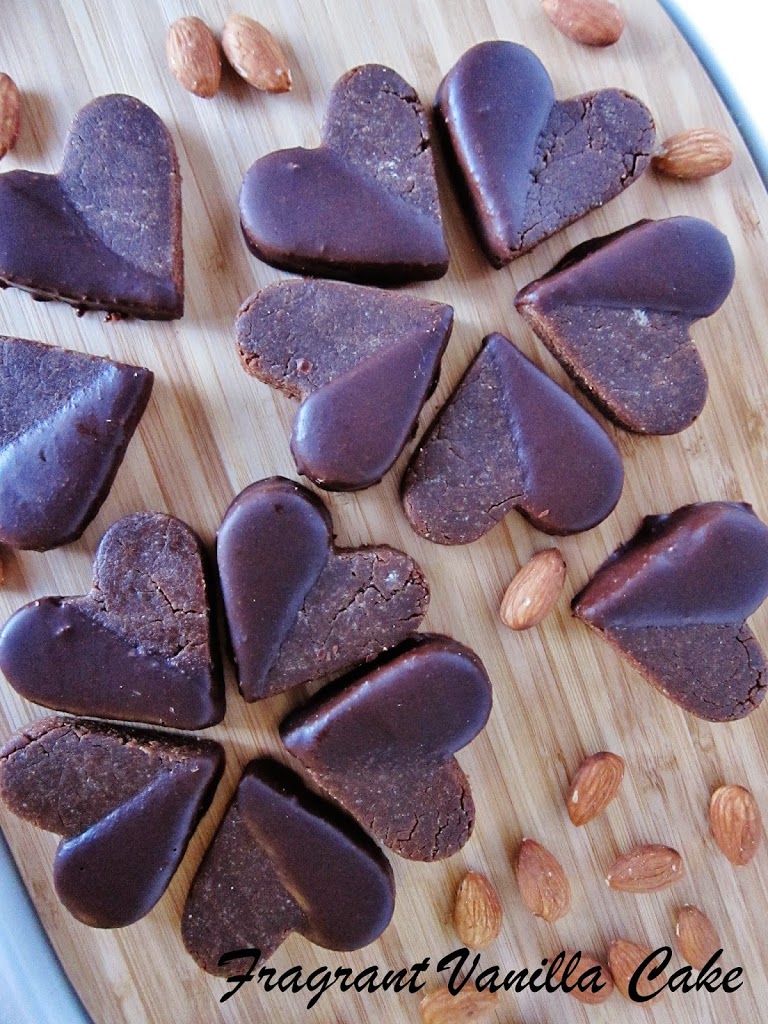 Sprout Living recently sent me some of their protein powders to try, and I have to say they are some of the best protein powders I have tasted.  If you have not heard of Sprout Living, you check them out, their protein powders are raw, non GMO, gluten free, made with whole foods, and vegan. Awesome products for active people like myself, or people who are looking to get good quality protein into their diets.  The powders are delicious in smoothies, but I have made a few desserts and even a savory dish with them as well so they lend themselves well to many applications. One of the recipes I made was some Raw Chocolate Maca Almond Butter Cookies.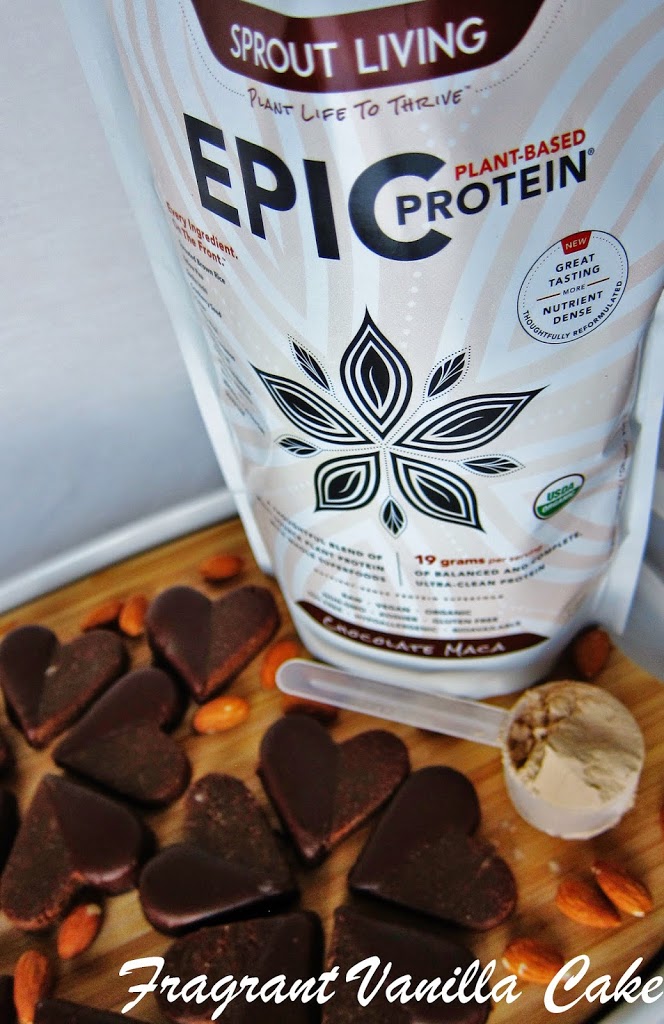 Their Epic Chocolate Maca Protein tastes wonderful as it is mixed into nut milk or water, but it is awesome in desserts as well.  As proven by these cookies.  I pair chocolate with peanut butter quite a lot, so I thought this time I would use almond.  I made a raw almond butter cookie base, laced with cacao powder and the maca and it was so delicious just as it was.  I could have eaten a bowl of dough.  But I rolled them out instead into cute little hearts, dehydrated them for a short time, and dipped them in raw chocolate instead.  What resulted was delicious goodness pure and simple.  My taste testers loved them as well!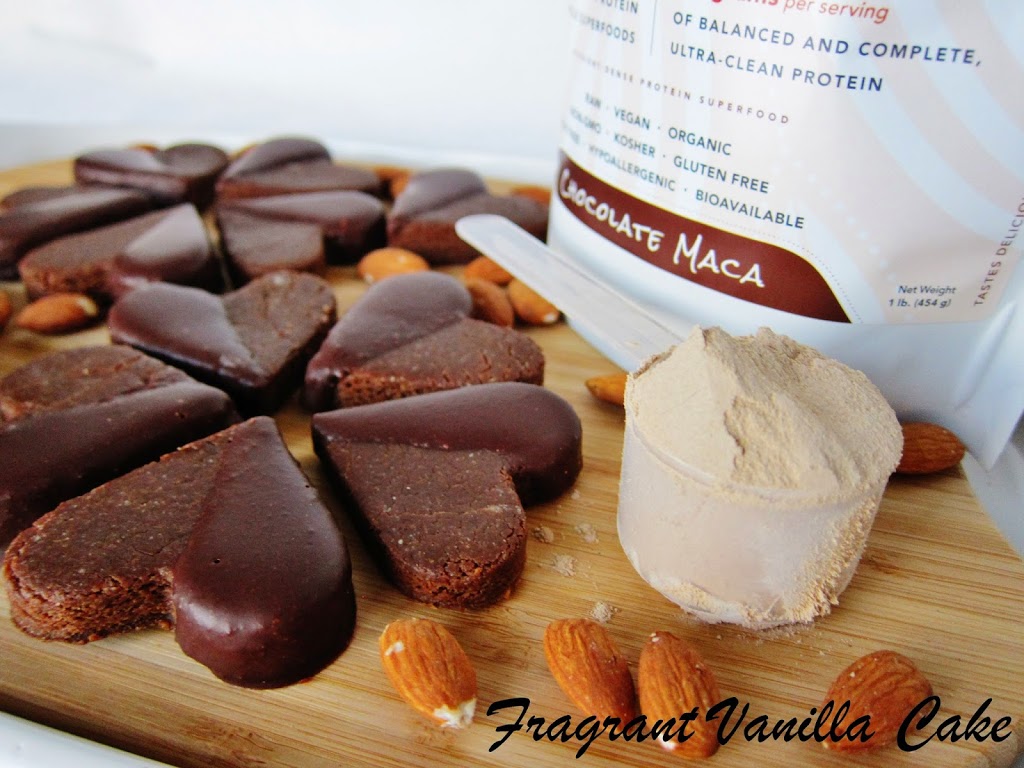 The best part is these include mood boosters with the maca and chocolate, as well as a protein boost AND they taste decadent. Can't beat things that taste like they should be forbidden but they are actually good for you.  This protein powder contains a generous 19 grams of protein and the benefit of maca! Which is awesome after a workout. I have been having this after my long runs lately and feeling good! You can find the Sprout Living Epic: Chocolate Maca Protein on their website!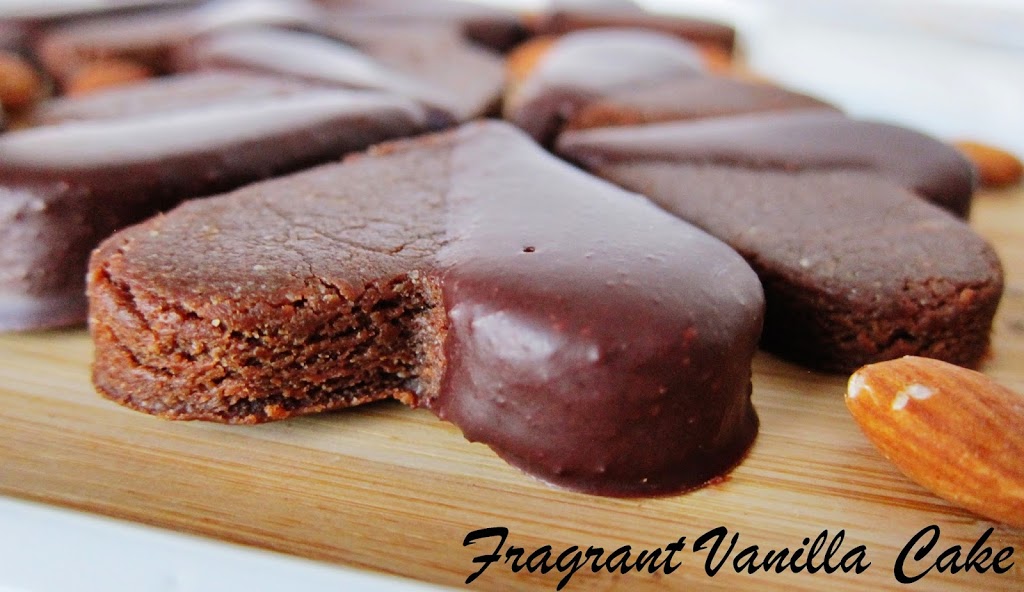 Raw Chocolate Maca Almond Butter Cookies
1 cup raw almond butter
¾ cup granulated raw coconut sugar
2 Tablespoon ground flax seed
¼ teaspoon salt
1/2 cup filtered water
1 cup raw chocolate chunks
In a food processor, combine the almond butter, sugar, flax seed and salt and water. Process until well combined. Add the oat flour, protein powder, and raw cacao powder.
Roll out the dough on a sheet of parchment paper, and cut into little hearts with a cookie cutter (you can re-roll the dough and cut out more if you can resist snacking on it).
Place cookies on a lined dehydrator tray, and dehydrate for about an hour until they are dry on the outside. Place in the fridge to cool for about 15 minutes.
Meanwhile, melt the raw chocolate in the dehydrator, then dip each cookie half into it, and set on a parchment lined sheet pan.  Once they are all dipped, place in the freezer for about 10 minutes to set the chocolate. Store cookies in the fridge.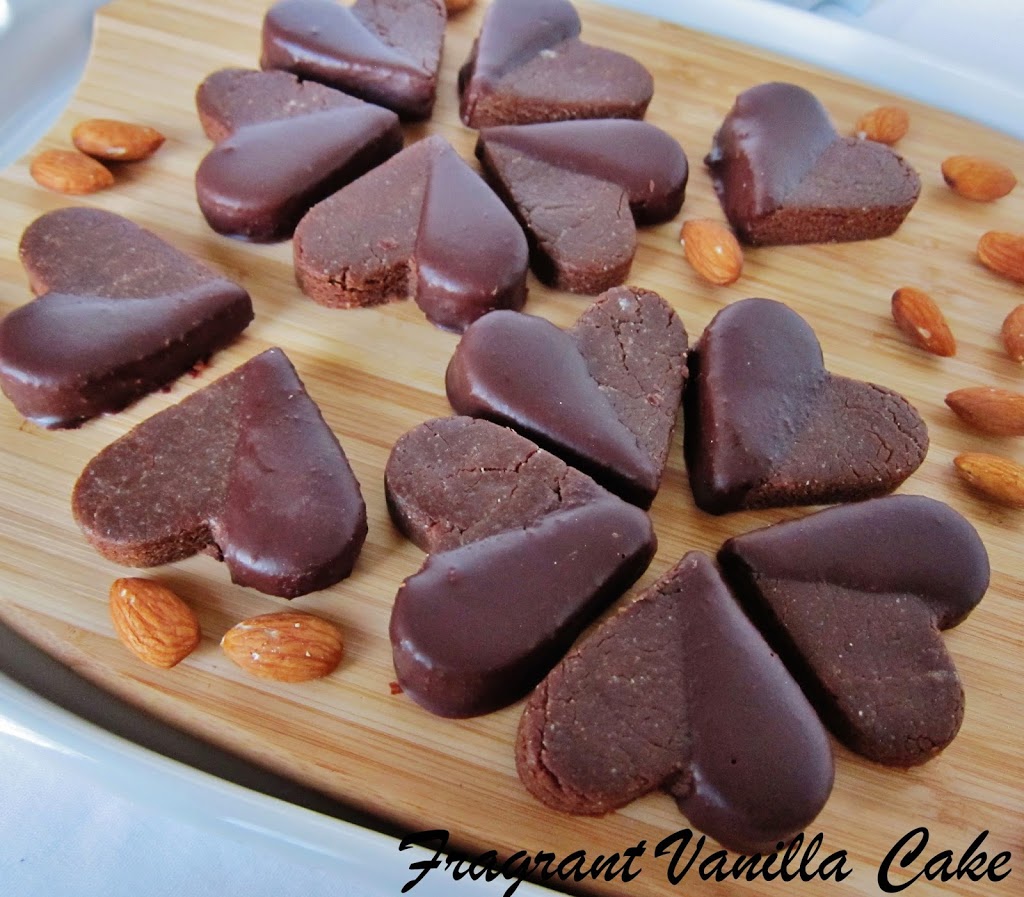 (Visited 65 times, 1 visits today)