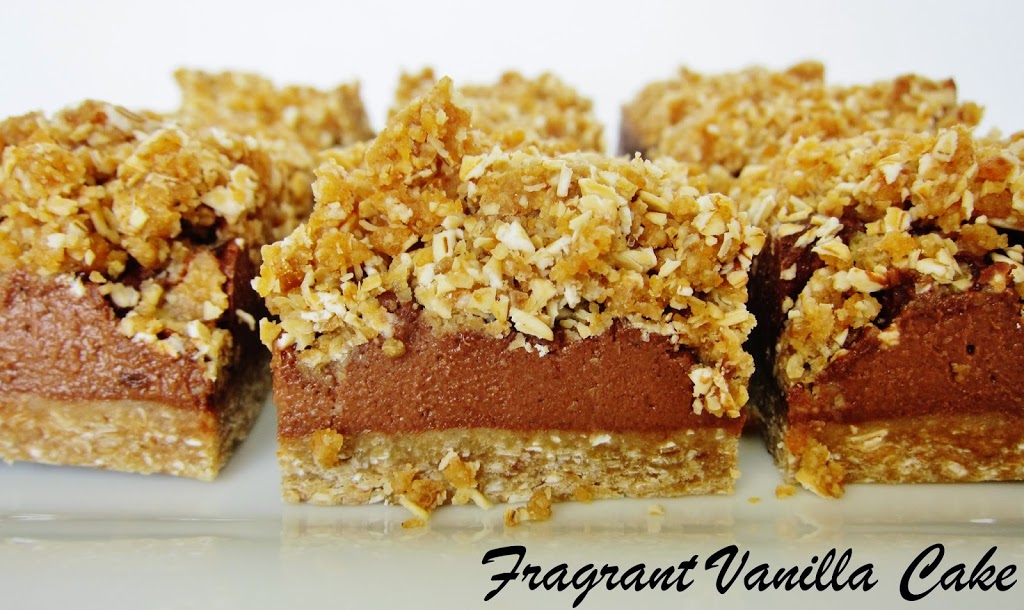 Raw Chocolate Fudge Crumble Bars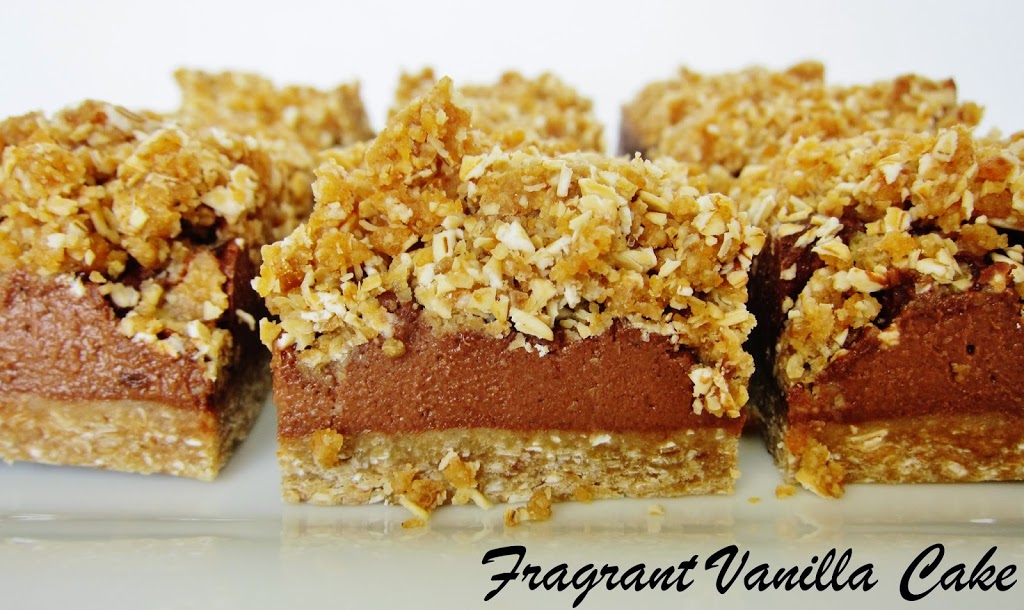 When I was little, I loved a dessert called "chocolate filler bars", also known as "chocolate revel bars"to some. My Mom used to make them, and they were amazing. A layer of fudgy chocolate decadence sandwiched in between a crumbly buttery oatmeal crust. They were amazing. Probably because the filling was made by melting sweetened condensed milk and chocolate chips together and the crust contained loads of refined sugar and butter. I was telling Eric about them and how good they were a while back, and I vowed to make a clean raw version of them so I could enjoy them again. Then the Holidays happened...because this was sometime in the fall, and they had to wait. Until this week that is.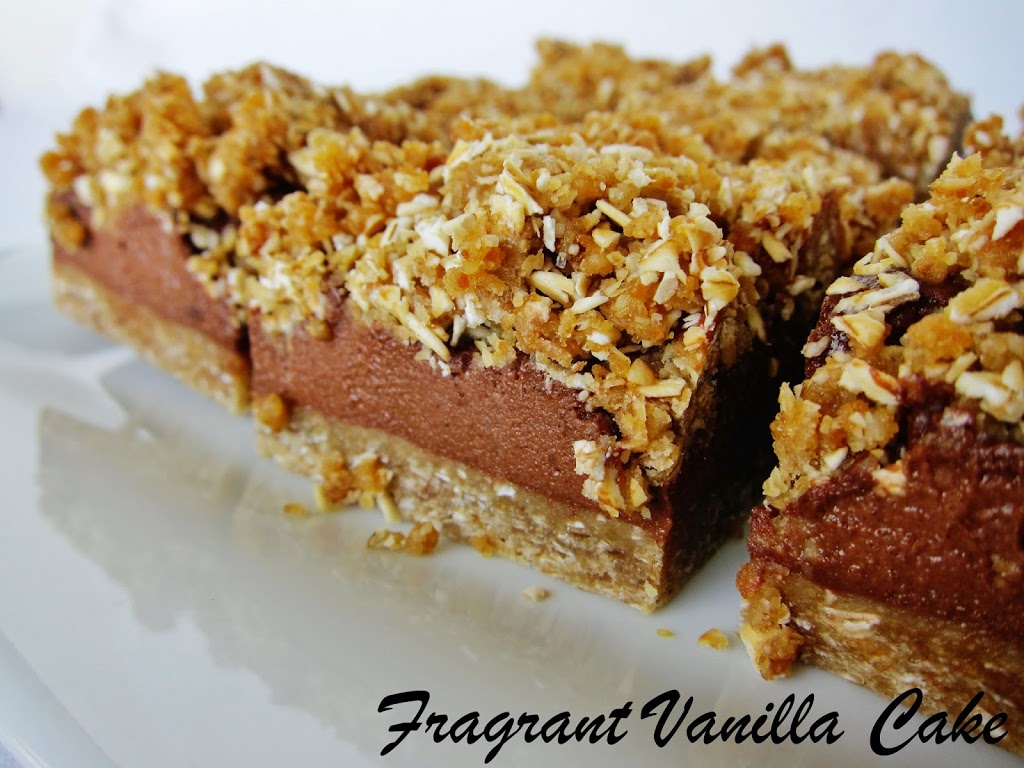 I felt the need to make them, and since there was nothing stopping me, I gave it a go. For the crust, in place of the refined sugar I chose to use dates, because they are caramelly like brown sugar and so tasty. I kept the oats as a base, because I like their flavor and the crust tasted wonderful even before I combined it with the filling. Like oatmeal cookie dough. For the filling, I decided to use avocados for their rich silky quality. It ended up tasting like really good chocolate mousse, and even better with the crumbly topping and crust. These were way better than those bars I had as a kid, and they didn't put me in a sugar coma. So I felt free to enjoy seconds!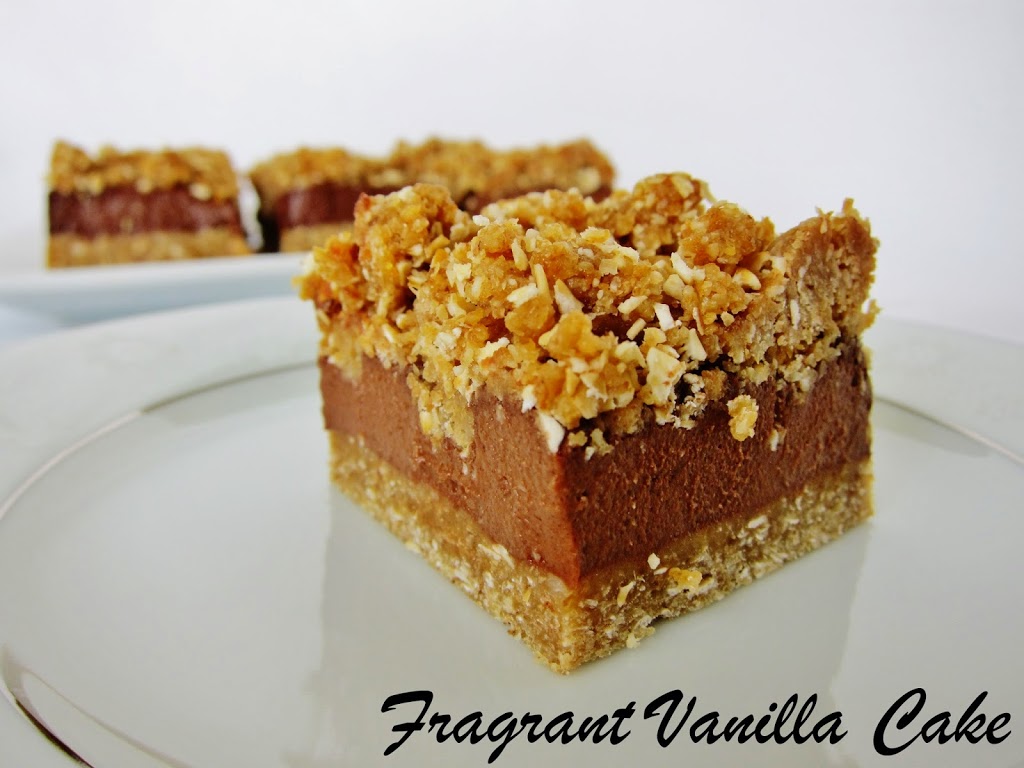 Raw Chocolate Fudge Crumble Bars
Makes 20
crust:2 cups finely shredded dried coconut
2 cups Raw Rolled Oats
2 1/2 cups soft medjool dates, pitted (if they are not soft, soak them for 30 minutes and drain well)
1/4 tsp sea salt
Topping:
1 cup raw rolled oats
1/2 cup chopped walnuts (optional)
2 cups diced avocados
2/3 cup medjool dates
1/4 cup raw coconut nectar
2/3 cup raw cacao powder
1/4 tsp sea salt
1/2 cup raw coconut butter, warmed to liquid
To make the crust, combine all the ingredients in a food processor and process until finely chopped and starting to hold together. Press 2/3 of the mixture into a 7x11 inch foil lined pan. Reserve the other 3rd in a bowl, and mix in the 1 cup rolled oats and walnuts, squeezing with your hands to form clumps. Set both aside in the fridge.
To make the filling, in a high speed blender or food processor combine all ingredients and blend until smooth and creamy. Remove the filling from the food processor (if you do not have a high speed blender and the mixture is not completely smooth, you can strain the mixture.) Pour over the prepared crust, and smooth to the sides, then

sprinkle with the reserved topping, and chill in the freezer until set (about 2 hours).




Cut into 20 bars.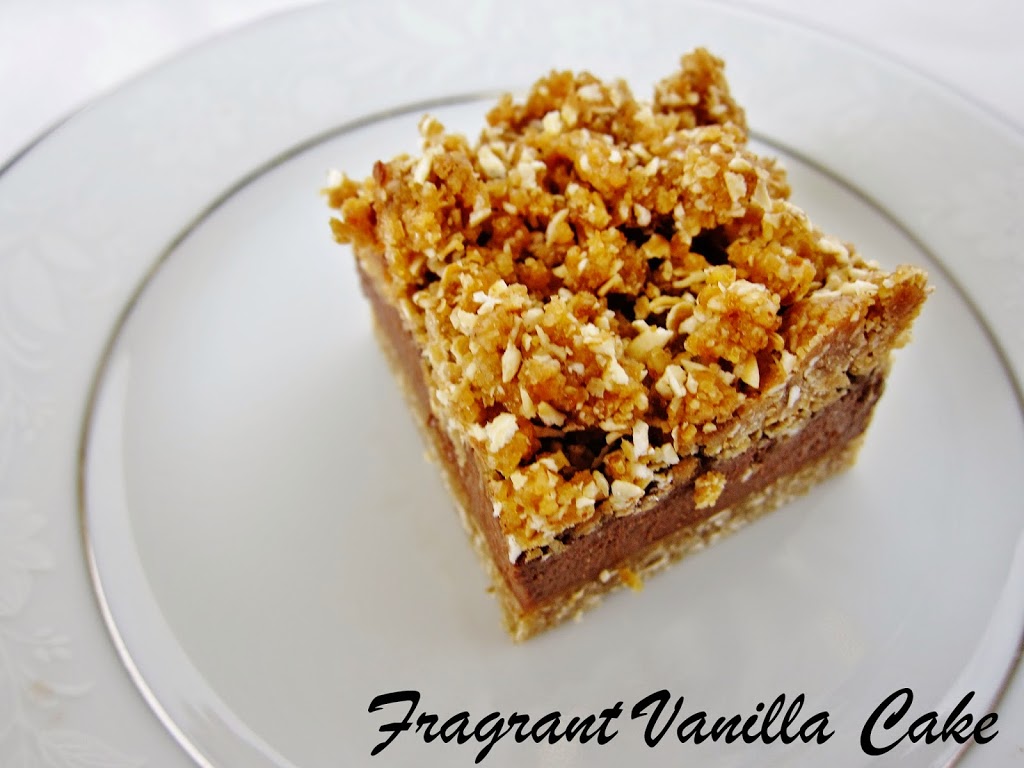 (Visited 84 times, 1 visits today)