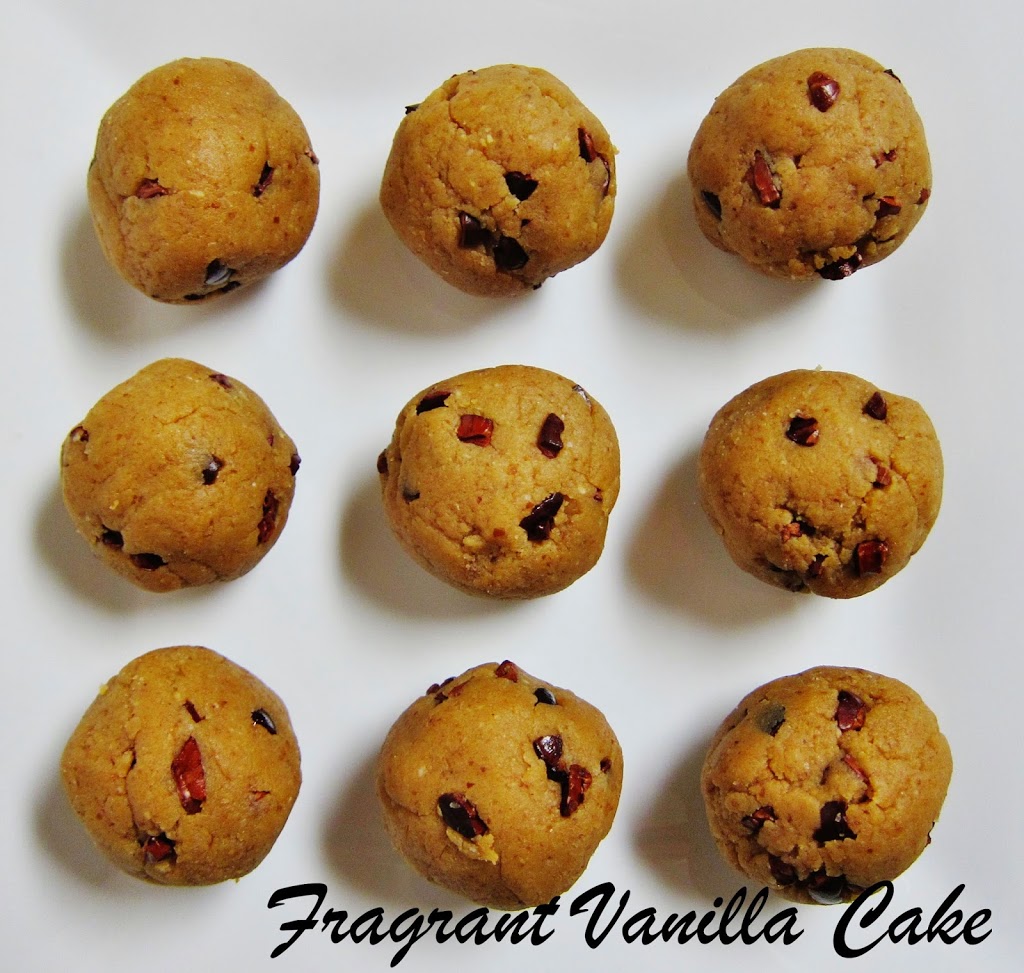 Raw Chocolate Chip Cookie Dough Protein Bites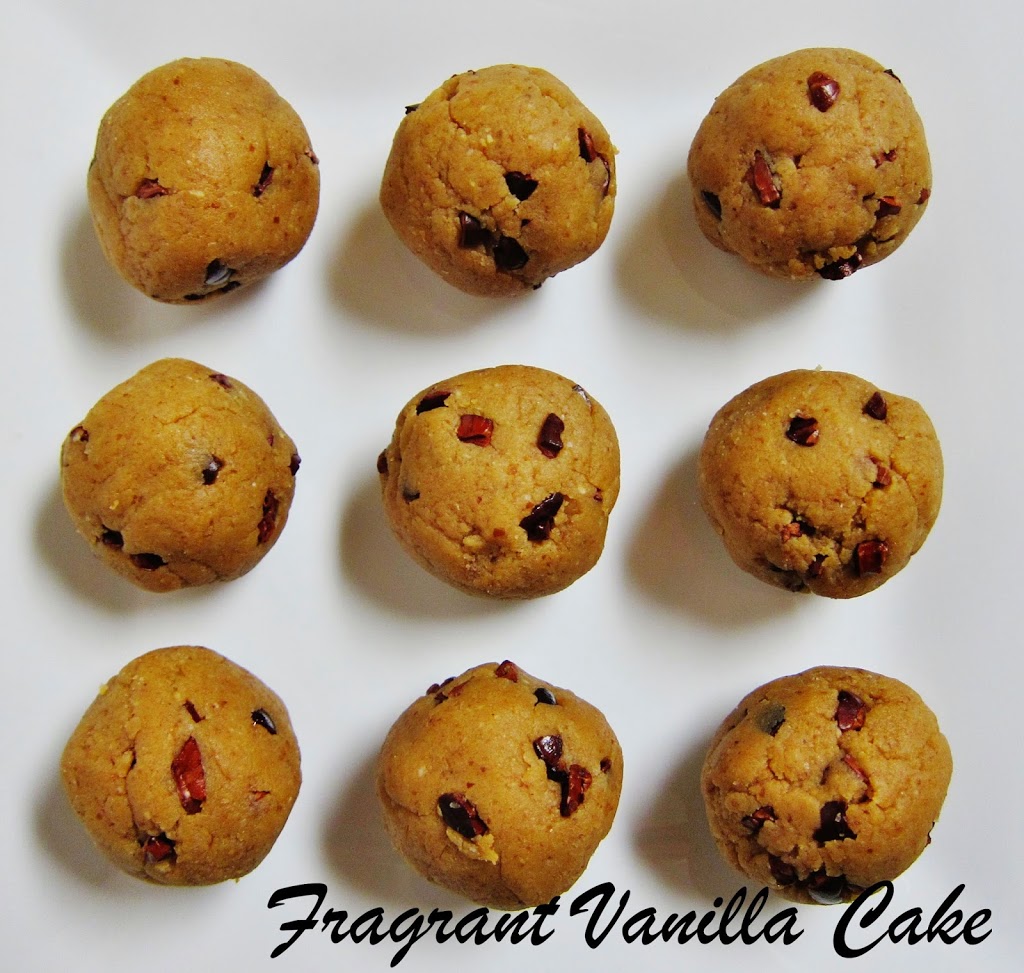 I had a craving for cookie dough last week. So I made some, that simple. Well not quite...I wanted this cookie dough to be snack worthy as well, so I filled it with things to energize and nourish not just taste good. I used some usual cookie dough base ingredients, like oat flour, coconut and flax seed (which is a good source of fiber and omega 3s to begin with), but added in some raw protein powder to make these a little more substantial and something that would satisfy hunger in one (or two since they are so good) bite. I used only dates to sweeten, and added in raw cacao nibs in place of the usual chocolate since they were sweet enough in my opinion as it was and I like little crunchy bits in the soft dough.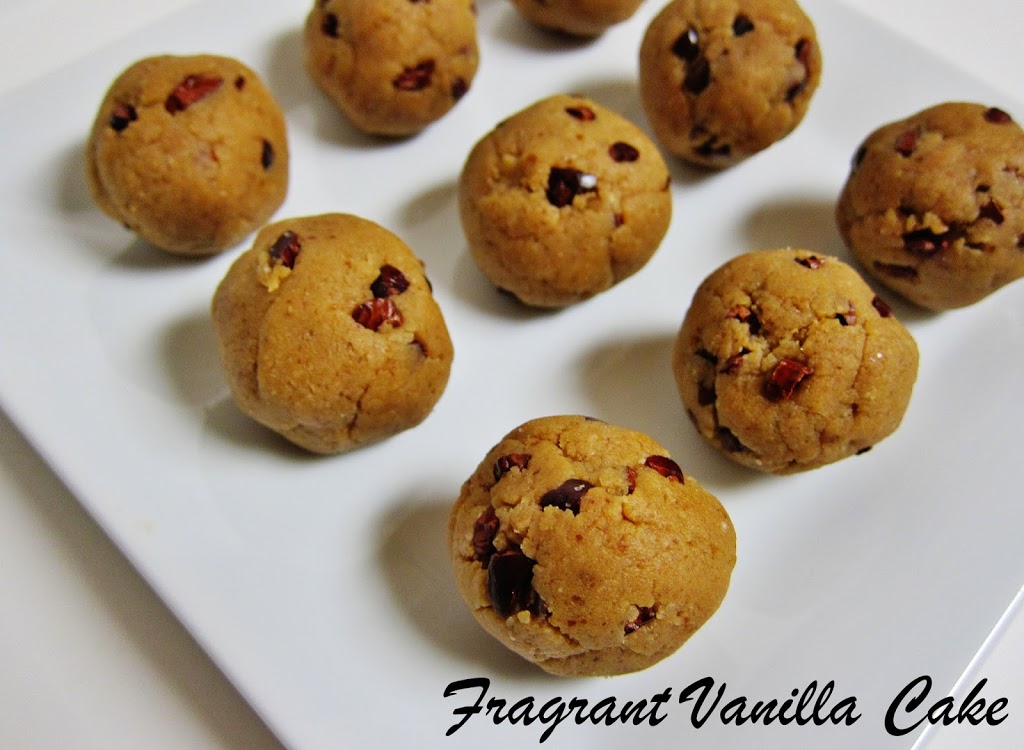 I also made these with the intention of sharing them with my boyfriend Eric who is trying to stay away from refined sugar. These ought to curb his cravings and leave him feeling more satisfied than if he had eaten a bag of gummy worms or something. I love these myself, the big cookie dough lover that I am, and it always makes me happy when I can make something which tastes decadent but I know will leave me feeling good.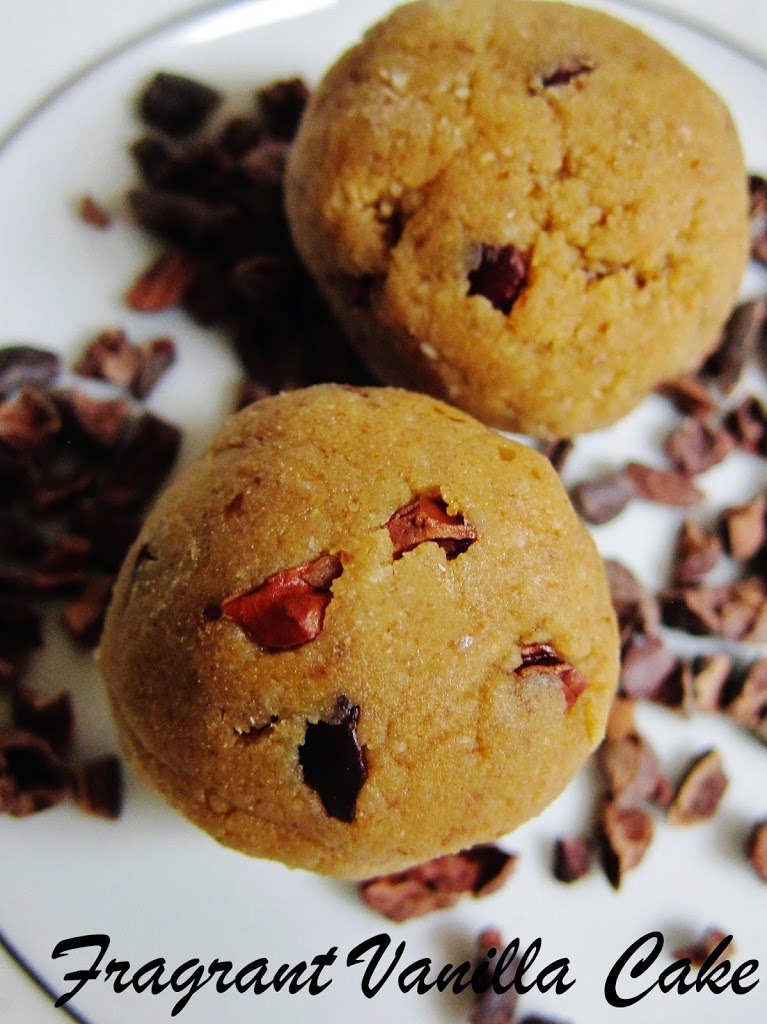 Raw Chocolate Chip Cookie Dough Protein Bites
Makes 12
1 cup finely shredded dried coconut
1/3 cup ground flax seed
1/3 cup raw sprouted buckwheat flour or sprouted oat flour
2 scoop raw vanilla protein powder (I use Sunwarrior blend)
1 cup soft medjool dates, pitted (if not soft, soak them for 30 minutes in filtered water and drain well)
1/4 tsp sea salt
1 tsp pure vanilla extract
1/4 cup coconut butter
1/4 cup filtered water
1/2 cup raw cacao nibs
For the dough, combine coconut, flax seed, buckwheat flour, and protein powder in the food processor and process until well blended and the consistency of flour. Add the dates, sea salt, extracts and process until very fine. Add the coconut butter, water and process until smooth and starting to hold together when squeezed (if it doesn't add a little more water). Mix in the cacao nibs. Roll into balls. Store in the fridge.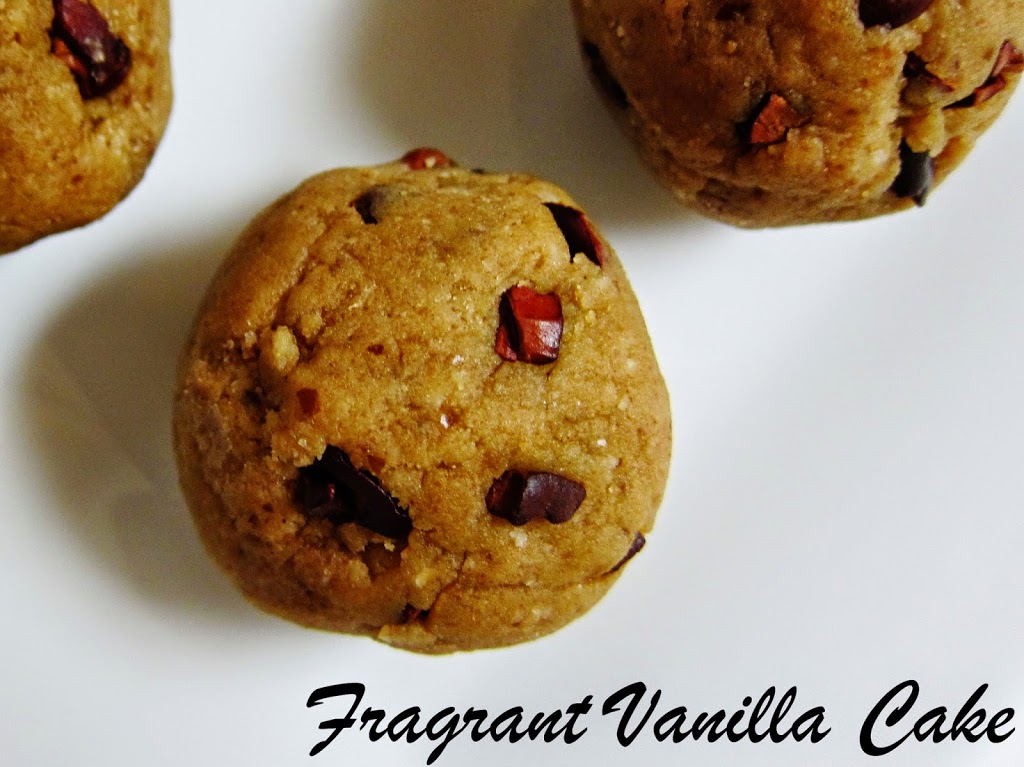 (Visited 44 times, 1 visits today)