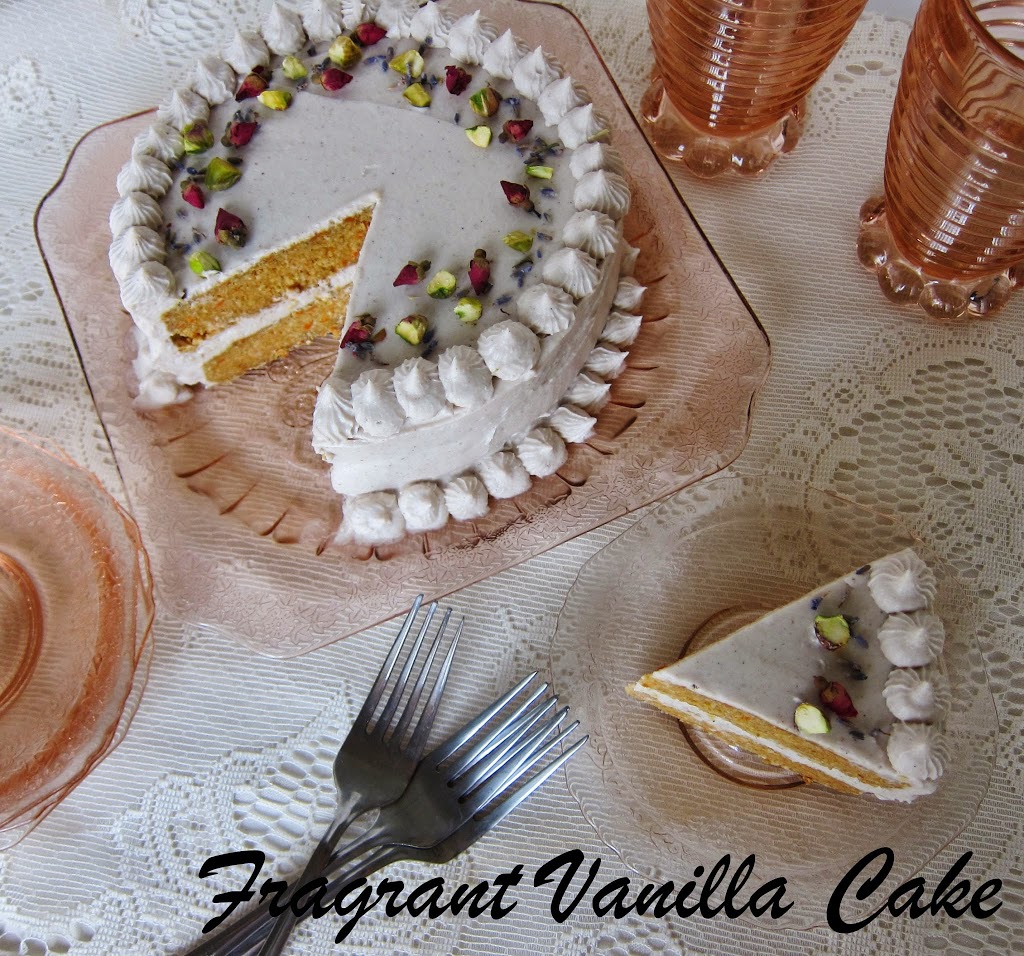 Raw Cardamom Scented Carrot Cake with Rosewater Vanilla Coconut Frosting
The last time I made a raw carrot layer cake...was 2 years ago. Granted I have many "carrot cake" desserts since then, but not a classic layer cake which is my favorite.  That last one I made was one of my first attempts at raw layer cake too, and it was a bit too dense...due to the large amount of nuts I used in it.  I have since changed my cake recipes only using nuts as a small garnish or flavoring as they make very heavy cakes.  Since I feel like the spiced layer cakes are kind of fallish and I was going for a Spring cake this time, I decided to switch up the flavorings a bit.
Lots of carrots in the batter of course, but then instead of the heavy spices you usually find in carrot cake, a little cardamom, rosewater and vanilla was added.  Boy was it ever heavenly tasting.  I could have eaten the batter out of a bowl with a spoon (and I did a little) it was so delicious.  It smelled wonderful while dehydrating as well. It needed something just as heavenly to top it off, so I chose rosewater vanilla coconut frosting.
All together this cake was the best raw carrot cake I have made.  I love the light flavors in place of the strong spices, and before I even dove into it the aroma alone was enough to make me happy.  I could see this being the centerpiece of an Easter table. I am sure everyone would save room for dessert!
Raw Cardamom Scented Carrot Cake with Rosewater Vanilla Coconut Frosting
Makes one 8 inch 2 layer cake
Cake:
2 1/2 cups raw sprouted buckwheat, raw sprouted oat, or raw sprouted quinoa flour
2 cups ground raw flaxseed
3 cups raw coconut flour (do NOT use store-bought!)*
1/2 tsp sea salt
1 Tbsp pure vanilla extract
1 tsp rosewater
2 tsp cardamom
2 cups chopped organic carrots
1 cup medjool dates, pitted (soaked in filtered water for 30 minutes if not soft, then drained)
2/3 cup raw coconut nectar or your choice of liquid sweetener
1 1/2 cups filtered water (or as needed)
2 cups shredded organic carrots
1 1/2 cups finely shredded dried coconut
Frosting:
4 cups young coconut meat**
1/2 cup coconut water
2 tsp rosewater
1/4 cup plus 2 Tbsp raw coconut nectar or agave nectar
1/2  tsp sea salt
seeds of one vanilla bean, or 1 Tbsp pure vanilla extract
1/2 cup plus 2 Tbsp raw coconut butter, warmed to liquid
dried roses and chopped raw pistachios for garnish
For the cake batter, combine flour,  flaxseed, coconut flour, sea salt, in a large bowl and whisk together until and set aside. To a food processor, add the dates, vanilla, rosewater, cardamom, chopped carrots, nectar, and water to the processor and process until pretty smooth. Add the wet ingredients to the dry ingredients and mix until smooth with a sturdy spoon (wooden works well) and well incorporated (the batter will be stiff, so you might want to use your stand mixer if you have one, and if you feel the mixture is too dry add a little more water (you want it to be the consistency of thick brownie batter). Stir in the shredded carrots and coconut and mix until well combined.  Shape the batter into 2 8 inch round layers on a lined dehydrator sheet.  Dry for about 12-14 hours at 115F (until dry on the outside but still moist).
Meanwhile, to make the frosting, combine all ingredients but the coconut butter and oil in a food processor and process until smooth.  With the motor running, add the coconut butter and process a minute more.  Pour the cream into a bowl and let sit in the fridge until the consistency of whipped cream.
When ready to frost, place one cake layer on a plate.  spread frosting about 1/2 inch thick over the first layer, then top with the second.  Spread frosting over the top and down the sides of the cake, smoothing out.  Place the remaining frosting in a pastry bag, and pipe decoratively around the bottom and top of the cake.  Store cake in the fridge.
*Store bought coconut flour is dryer than home made and it can result in a not as delicious cake. You can make your own by simply buzzing finely shredded dried coconut in a high speed blender for about 10-30 seconds until it is fine (but not too long or you will get butter).
**If you do not have access to young coconut meat, for the batter, you can sub 4 cups raw cashews soaked for 4 hours and drained well before using.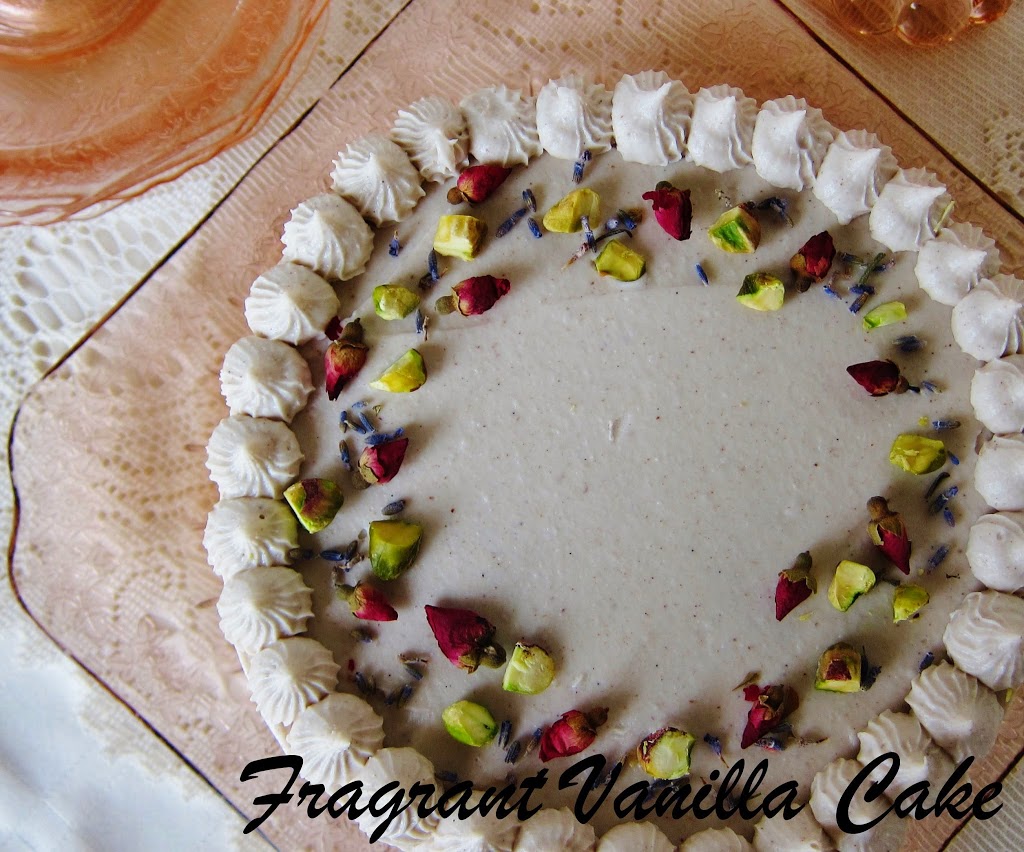 (Visited 226 times, 1 visits today)