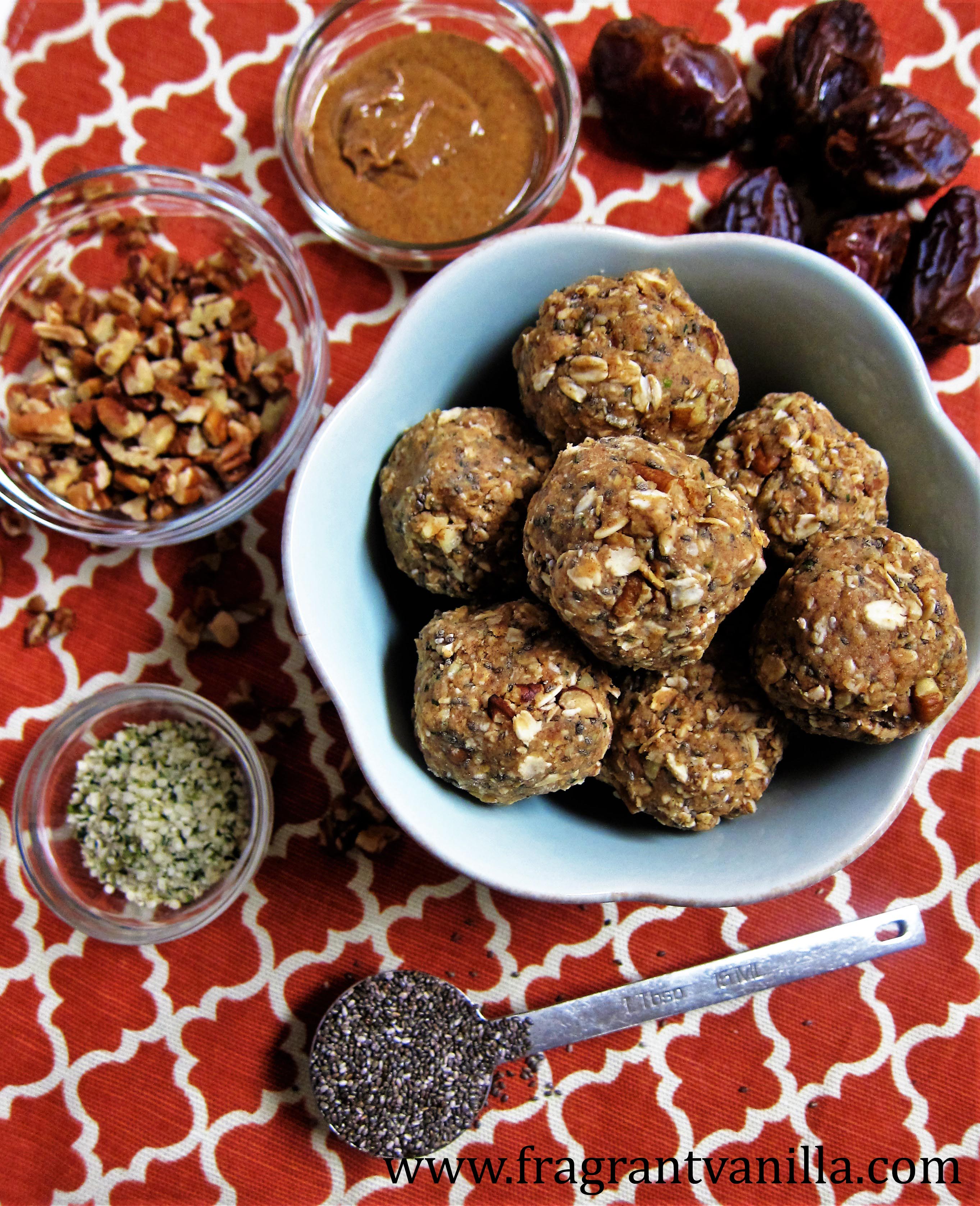 Raw Caramel Pecan Energy Bites
When I was in high school and college, energy bars were something I always had on hand in my sports bags.  You know, for just in case there was not going to be any food were I was going and I might get hungry, or for after a workout when I wanted to refuel, or needed an after school snack.  I thought what I was buying was healthy, but when I started to learn more about nutrition and what is actually good for you I discovered the ones I had been enjoying were actually not that great.  There were ingredients I couldn't pronounce, refined sugars, bad oils and such, and yes they had protein and might have not had too many calories, but that simply won't cut it for me now.  If I ever do buy energy bars, they must have few ingredients, clean ingredients, and no refined sugars. Most of the time however, I make my own.  I like a balance of carbs and protein, good healthy fats, and omega 3 rich seeds in mine.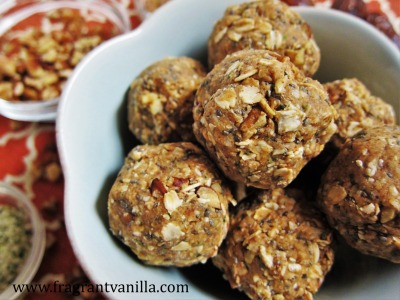 I make energy bites a lot.  I have my favorite recipes that I make over and over, but sometimes I branch out and try a new one.  That was the case last night.  I wanted something with pecans.  Because Fall makes me hungry for pecan pie. So, I made some that tasted a little like it.  To give it a caramel like flavor, I used dates as the sweetener with a little vanilla, and pecan butter mixed with coconut butter to bind it.  This totally has a caramel like flavor.  It tastes like caramel cookie dough!  I like to add a hit of protein to my energy balls, so I added some Sprout Living Epic Vanilla Lucuma protein, my favorite!  I also added in some maca for extra energy.  This is optional, but it has a nice nutty flavor as well.  I added hemp and chia seeds, which are always included in my daily food intake somewhere because they are rich in healthy omega 3 oils.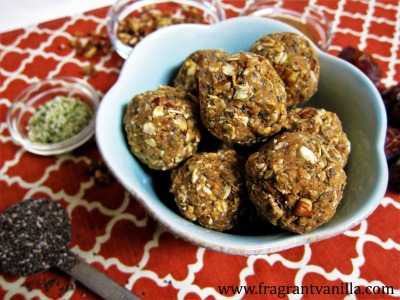 I bound these together with oats, my cereal of choice which I always  have on hand.  Oatmeal is my favorite breakfast after all, and for most of the last 15 years it is what I am downing in the morning after my runs.  I added in some pecans to these lastly, because they are pecan energy bites after all!  They were delicious!  Nutty, sweet, crunchy, yet soft just like an energy bite or bar should be.  These are perfect for Fall!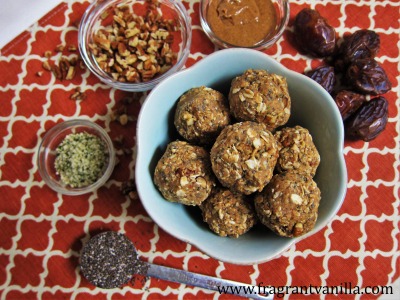 Raw Caramel Pecan Energy Bites
Makes 16
Ingredients:
1/2 cup raw coconut butter, warmed to liquid
1/2 cup raw pecan butter
1/2 cup soft, pitted medjool dates
1 tsp pure vanilla extract
1/4 tsp sea salt
1/4 cup Sprout Living Epic Vanilla Lucuma Protein Powder
1 Tbsp maca powder
1/4 cup raw, shelled hemp seeds
1/4 cup chia seeds
1 cup raw organic gluten free rolled oats
1 cup chopped raw pecans
Directions:
In a food processor, combine the coconut butter, pecan butter, dates, vanilla and sea salt and process until smooth.
Add the protein powder and maca powder and blend until combined.
Add the hemp seeds, chia seeds, and oats, and pecans and pulse until well distributed.
Shape into balls, and place on a parchment lined tray.  Place in the freezer until firm.
Store in the refrigerator in a sealed container for up to a month.
(Visited 275 times, 1 visits today)