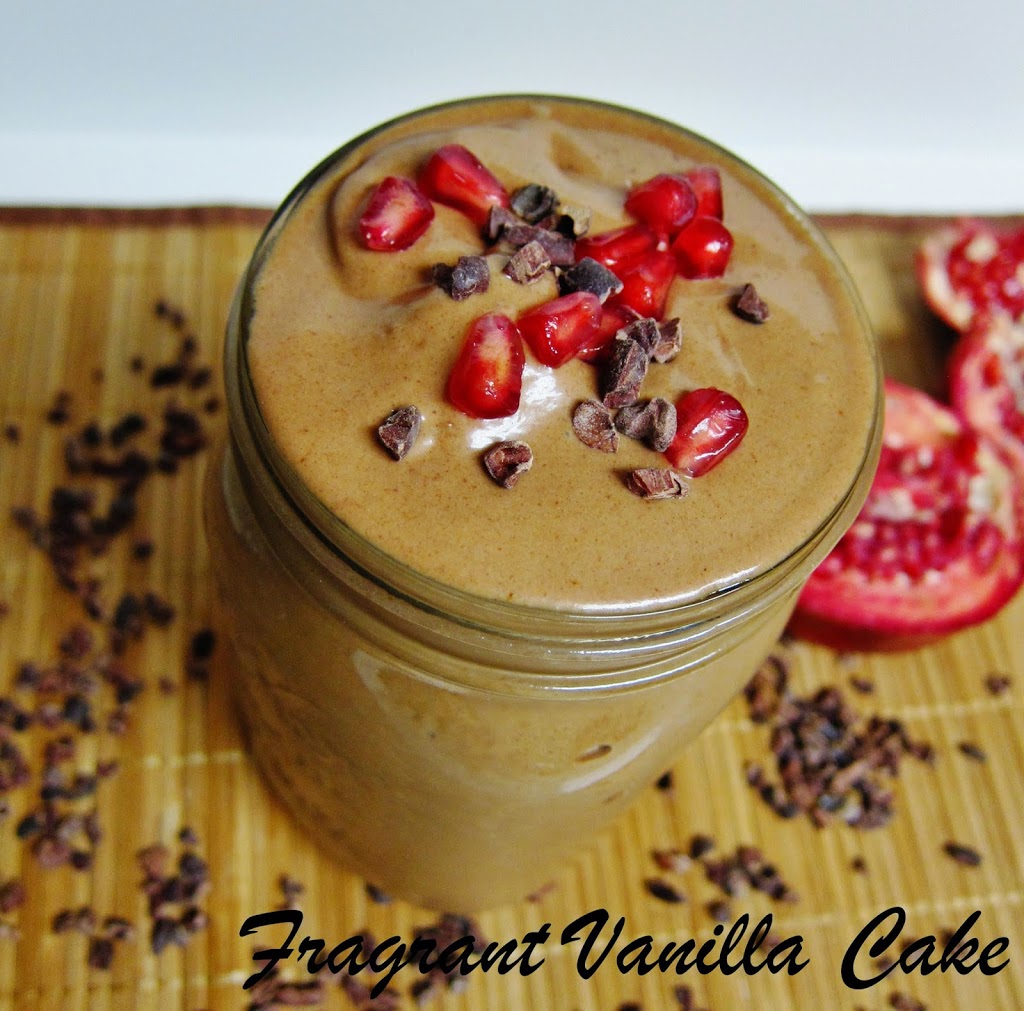 Raw Cacao Pomegranate Love Smoothie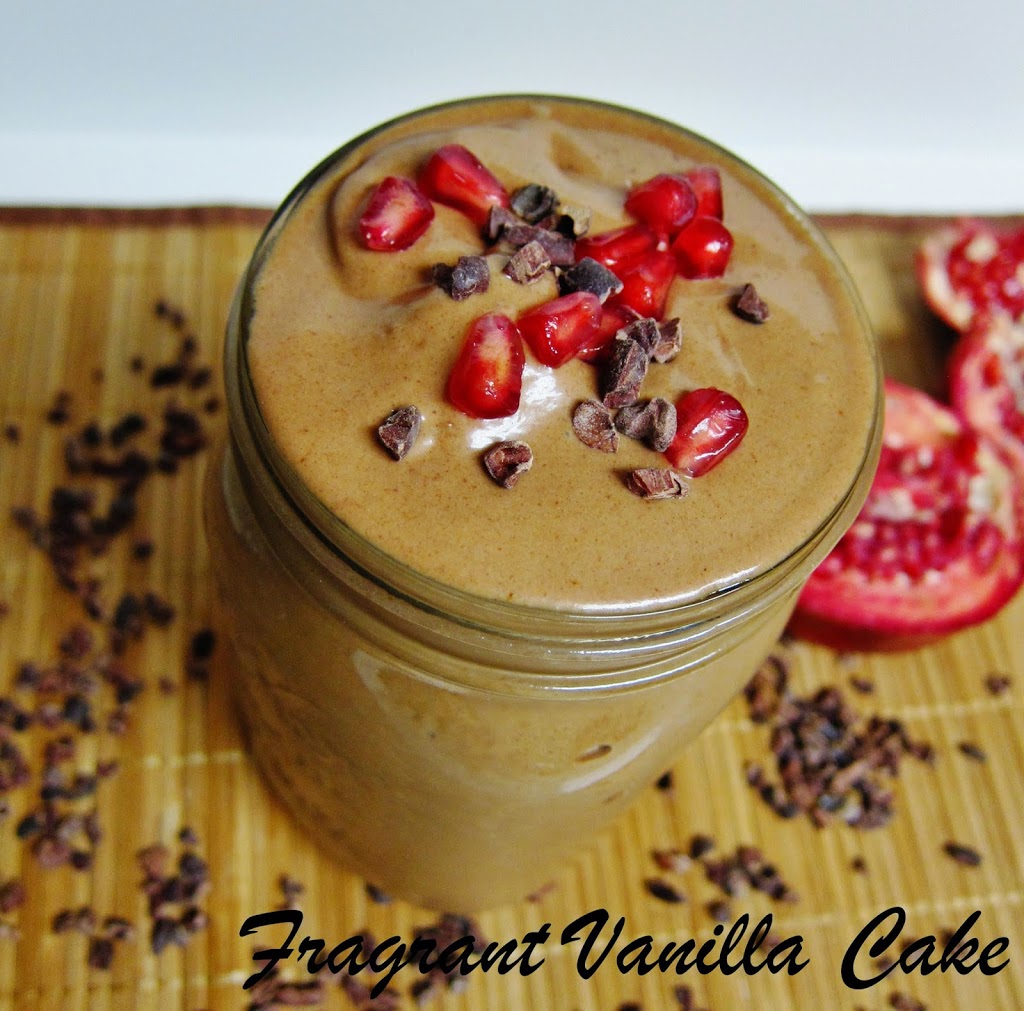 I feel like this year I am not hating winter as much as I usually do. It may have something to do with less sub zero temperatures this year, but it also has something to do with the fact that I have a buddy to join me in experiencing the cold temperatures. It is one thing for me to go out for a run when I am half asleep and by the time I feel awake I am sweating anyhow, but when walking it is a different story. My boyfriend Eric joins me on many of my walks and we enjoy the chilly winter landscape together. My stress relief in the afternoon is my walks and who better to share it with than my best friend.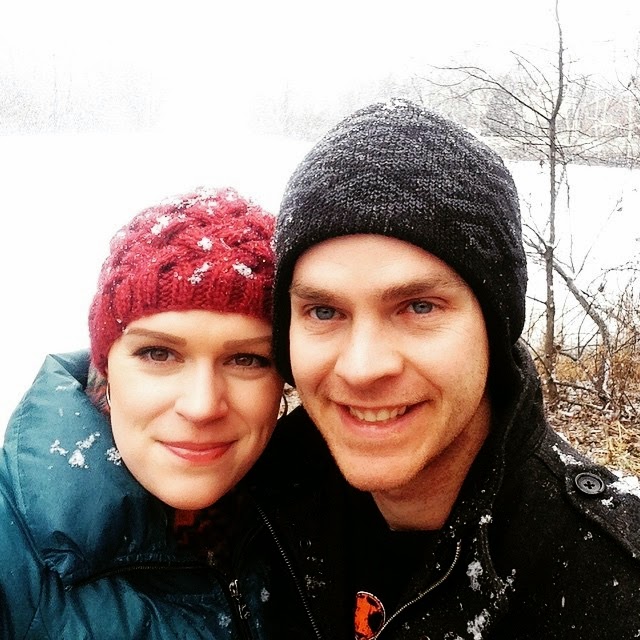 We talk about our work days, or I bounce my recipe ideas off of him, or we discuss how long we think the chill will last this year. It is not as cold anymore and soon it is more about the sparking snow and beautiful sunset than the fact that it is the type of weather you dress for.
Often times when we get home I make a smoothie for him or both of us to enjoy. Many times it is a chocolate smoothie. Seriously, Eric loves chocolate more than anyone I know. I remember when we first started dating he was at my house when I was making raw chocolates. I gave him the bowl of extra chocolate because he wanted to eat it and what resulted was a 26 year old looking like a 2 year old with chocolate all over his face. It was pretty funny.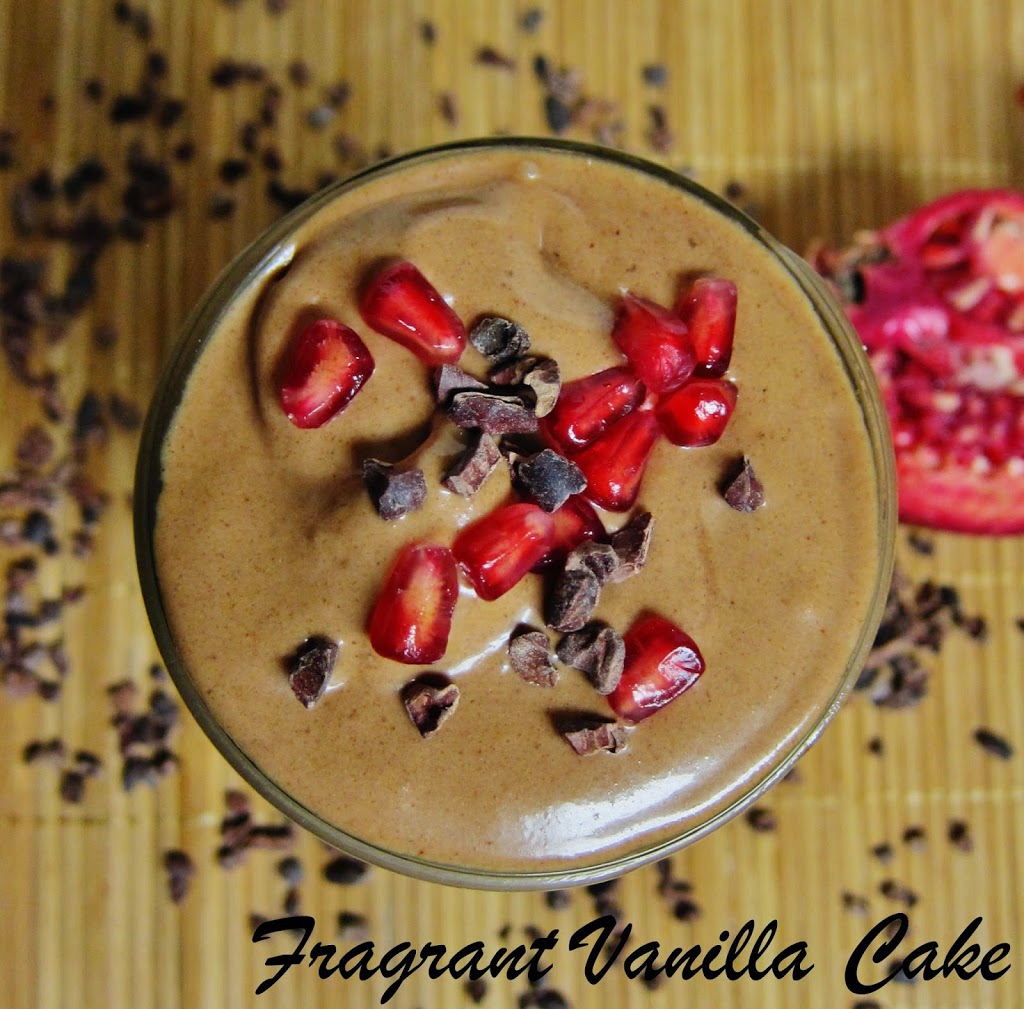 So anyways, last week when I made one it was chocolate again. But special chocolate. I know, I know...everything is special to me. But this was a sexy heavenly combination of ingredients. Pomegranates and chocolate! Need I say more? I also added in some love boosting ingredients such as maca, cinnamon, chipotle pepper for a little kick. It was love in a glass and simply yummalicious! Trust me, you need to make this for you and your significant other to enjoy together.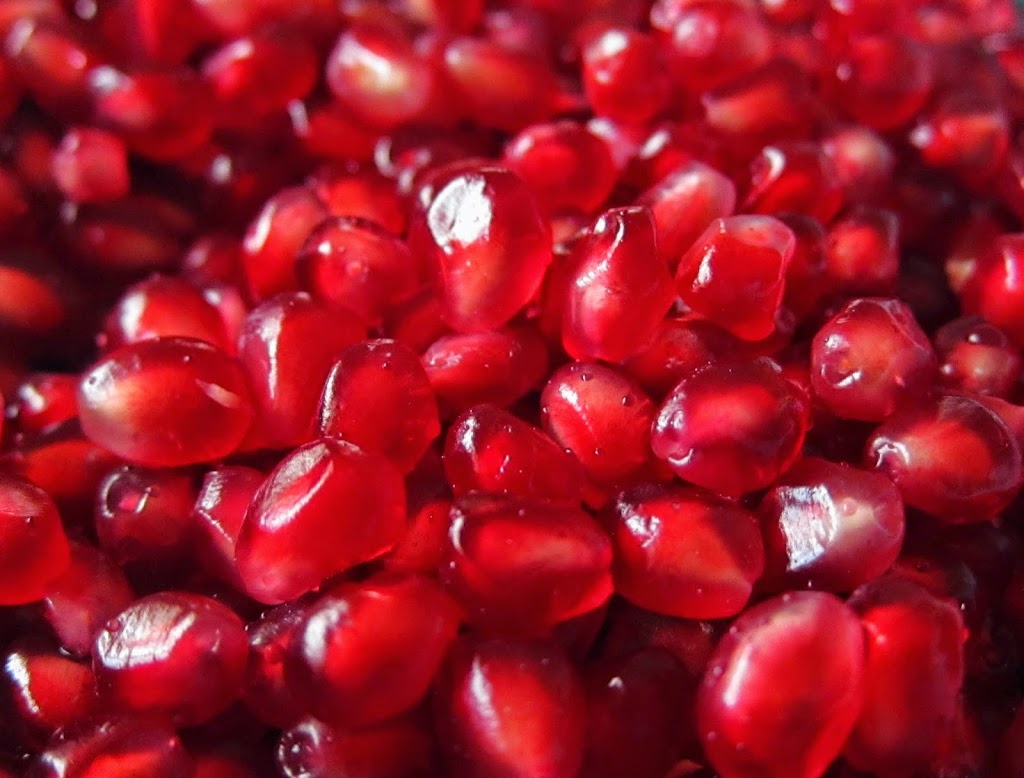 Raw Cacao Pomegranate Love Smoothie
Serves 2
6 large bananas, frozen and cut into pieces
1/4 cup raw almond butter
1/2 cup pomegranate juice
1 scoop raw chocolate protein powder
stevia to taste (or your choice liquid raw sweetener)
1/3 cup raw cacao powder
1 Tbsp maca powder
2 tsp cinnamon
1/4-1/2 tsp ground chipotle powder (depending on how spicy you like it)
(Visited 78 times, 1 visits today)