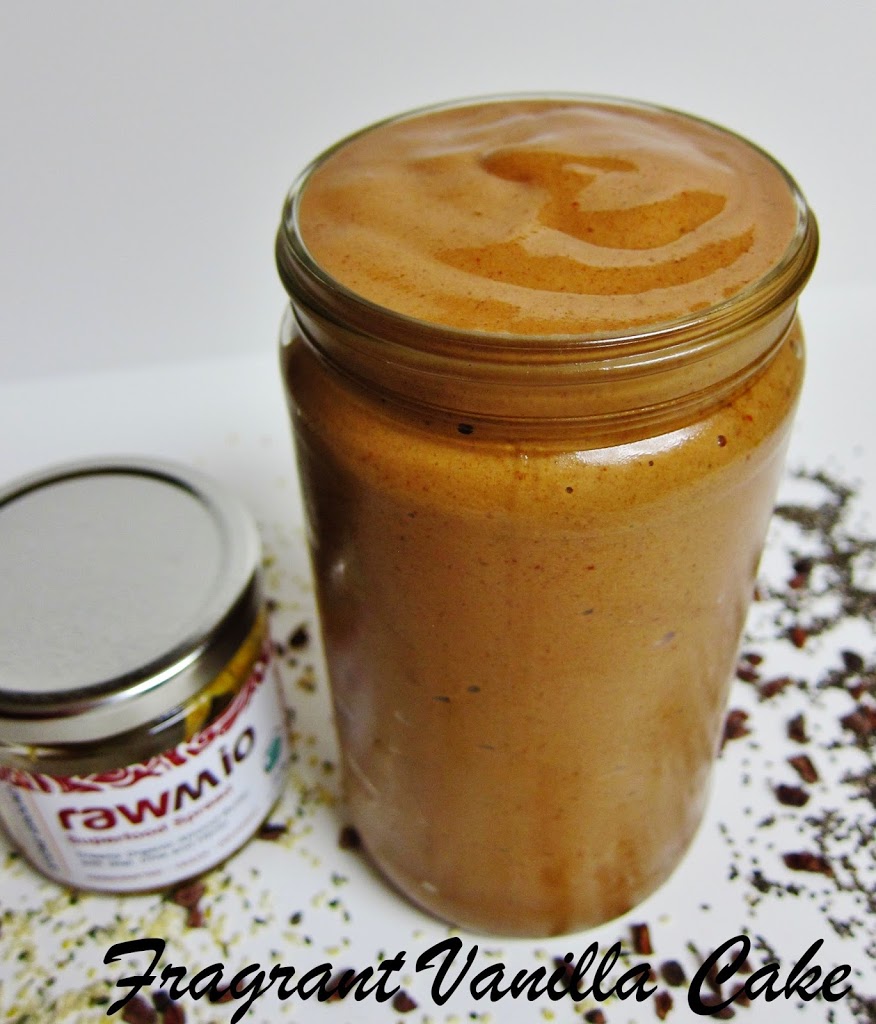 Raw Cacao Almond Superfood Shake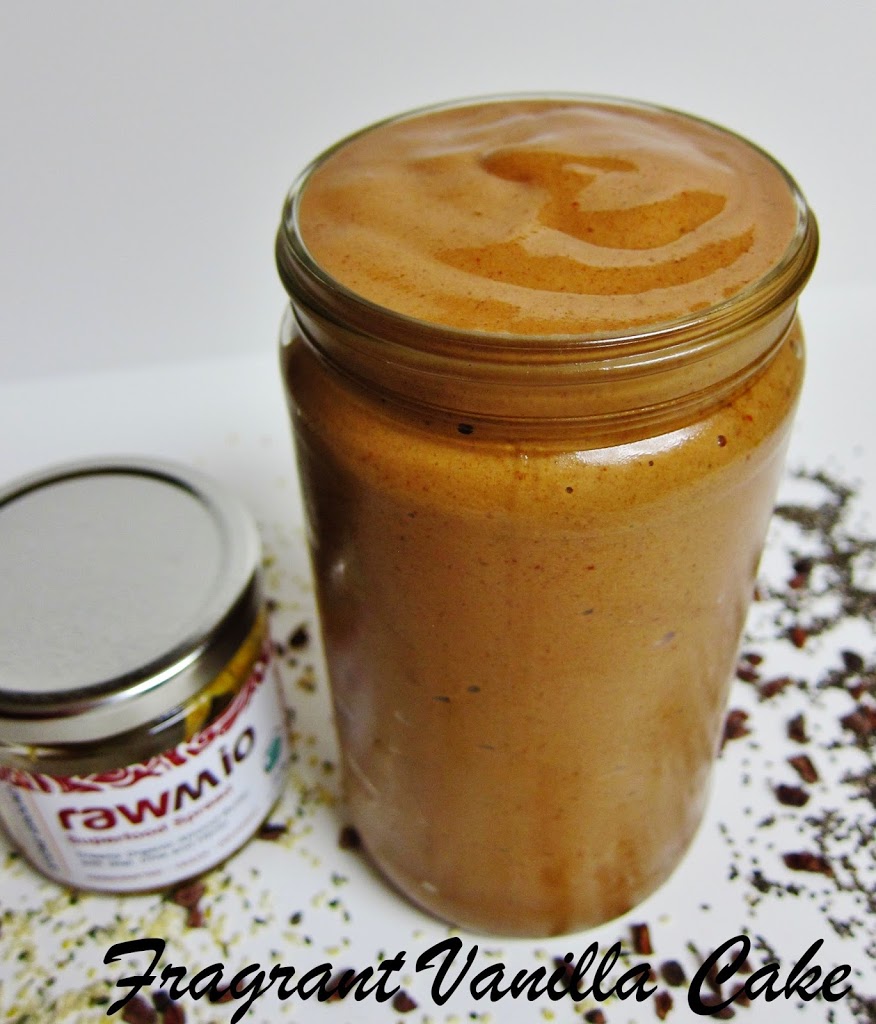 Raw Guru was kind enough to send me some new nut butters to try, and they were all amazing! Not only did I just try them though, I wanted to use them in recipes. The Raw Superfood Spread, I thought would be wonderful in a raw shake. The spread has almond butter, goji berries, hemp seeds, and chia seeds and is sweetened with raw coconut sugar. It is good straight out of the jar, and that is how I enjoyed most of it, but some of it made it into my shake as well.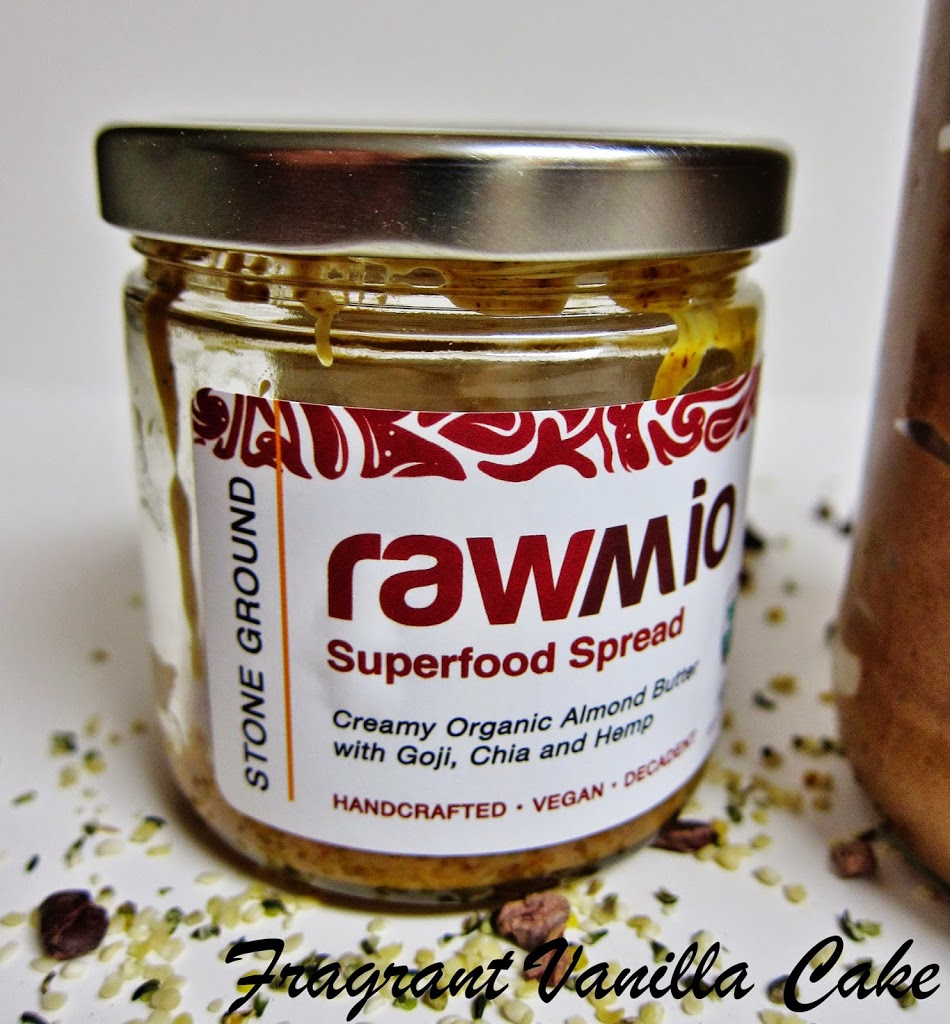 I often make shakes and smoothies for Eric and I to share, and that is what happened this time. I knew I was making it with the spread, which was almond based and I would have left it at that with vanilla in the shake but since Eric loves chocolate so much, I added raw cacao powder plus some raw chocolate protein for a boost. It was delicious! The combination of chocolate and almond is heavenly, plus the extra sweetness from the spread made it extra good. I would definitely suggest this spread for use in smoothies, but it is wonderful with just a spoon. You know what I mean...straight out of the jar, all to yourself. Yes I did this.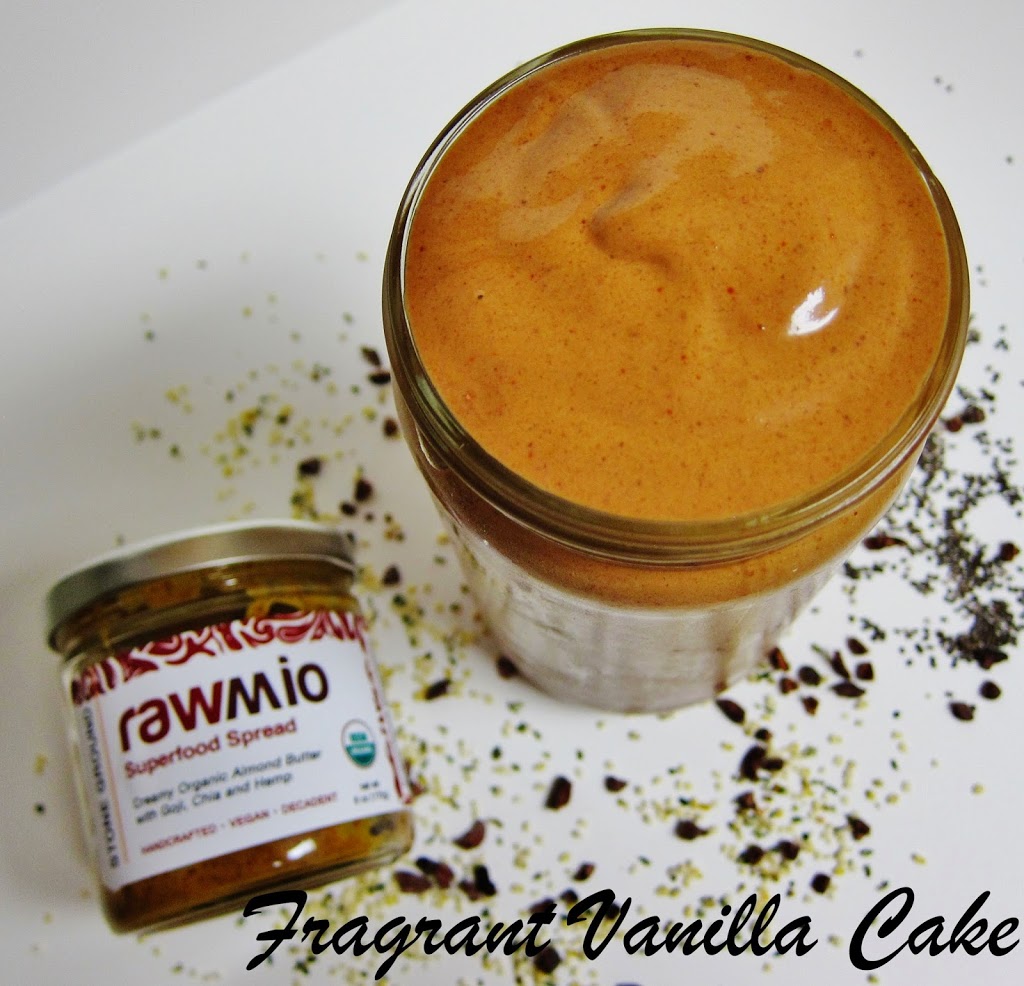 Raw Cacao Almond Superfood Shake
Serves 2
6 large bananas, frozen and cut into pieces
1/2 cup fresh coconut water or raw vegan milk of your choice
1 scoop raw chocolate protein powder
stevia to taste (or your choice liquid raw sweetener)
1/3 cup raw cacao powder
(Visited 37 times, 1 visits today)