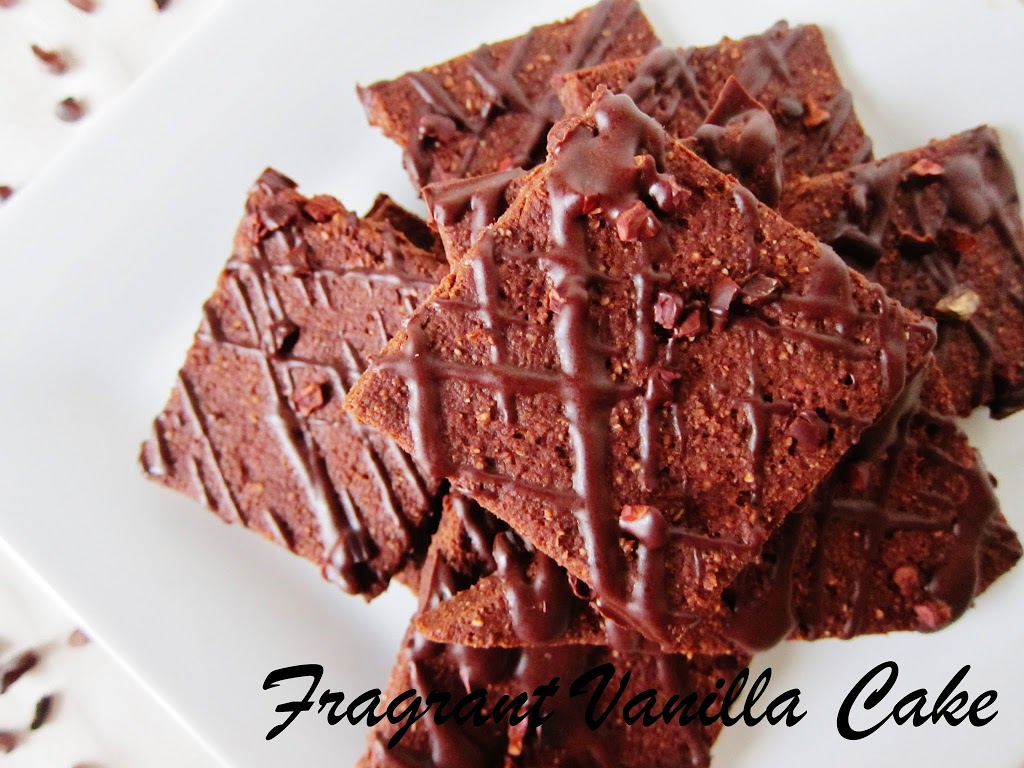 Raw Brownie Brittle
I was walking through a store with Eric last week and a bag of something sweet and chocolaty caught his eye. Brownie brittle. I had never heard of the stuff, but I was intrigued. I had to of course read the ingredients and see what was in it and the list was not pretty. But I liked the concept of it. "I need to rawify this!" I exclaimed! Eric made the comment that it is funny how I gain inspiration from something like junk food, but hey, there is a reason it caught his eye and I am sure many other people's. Plus, why not enjoy something that tastes sinful but actually contains things like antioxidants and healthy oils. Which was what I was planning on putting in mine so it would not be simply a sugar fest.
I made a base that contained flaxseed for protein, fiber and healthy oils, along with plenty of raw cacao in the form of nibs and powder. The batter was freaking delicious, like scrape the bowl clean and eat the extra good. They smelled like brownies while drying, and once they came out I decided to drizzle them with some raw chocolate to make them pretty. These are the perfect thing for when you have a chocolate craving and a crunchy food craving at the same time. Trust me...you need to try these!
Raw Brownie Brittle
Makes 1 tray
Batter:
1 cup sliced ripe bananas (about 2 medium)
3 Tbsp filtered water
1 cup soft medjool dates, pitted (soaked in filtered water if not soft for 30 minutes and drained well)
1 tsp pure vanilla extract
1 cup sprouted oat flour
1/2 cup finely shredded dried coconut
1/2 cup ground flaxseed
1/4 tsp Himalayan salt
1/2 cup raw cacao powder
1/2 cup raw cacao nibs
1// cup chopped raw dark chocolate chunks or chopped
In a food processor, combine the bananas, water, dates, and vanilla and process until smooth. Add the remaining ingredients (except cacao nibs) and process until smooth. Spread out very thin (like 1/8 inch thick) on a dehydrator tray and sprinkle with cacao nibs. Dry at 115F for 24 hours or until crispy.
When it is dry, melt the raw chocolate, and drizzle over the finished brittle. Let the chocolate harden (it happens faster if you set it in the freezer). Then break into large pieces.
(Visited 137 times, 1 visits today)