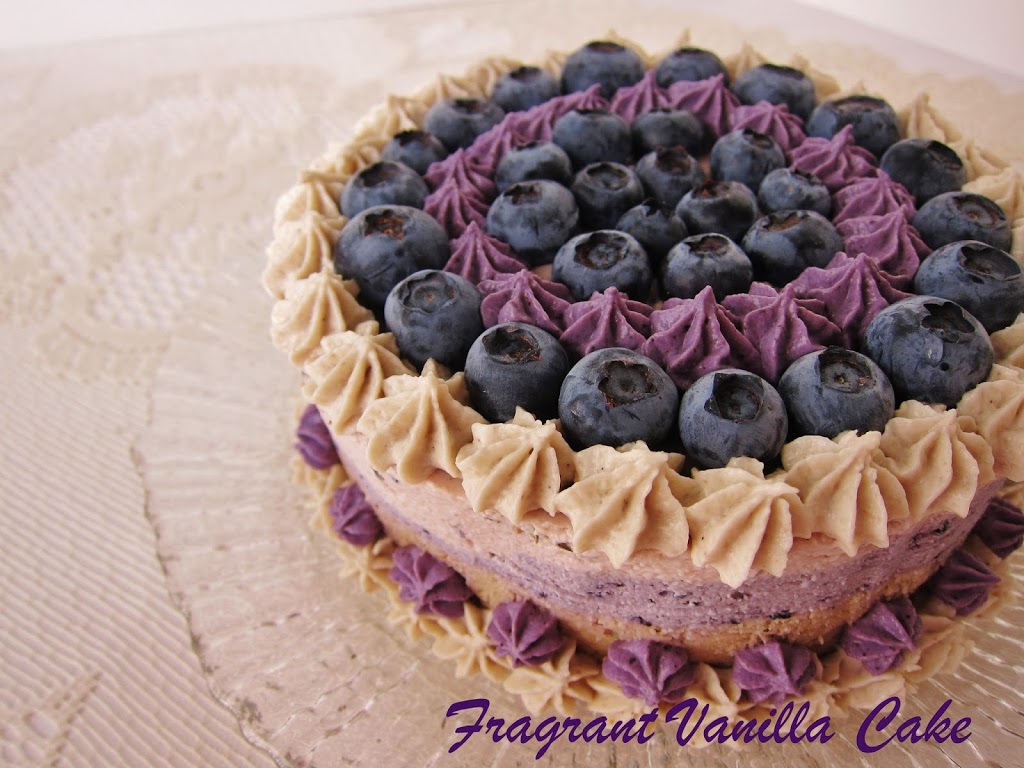 Raw Blueberry Almond Lavender Cake
When I was little, whenever my Mom would make desserts that were usually just plain vanilla flavored, she would add a bit of almond as well, making them all the more fragrant.  Especially in things like cakes or frosting.  It was not a proper birthday cake without almond and vanilla.  So now, as an adult, when I think of my Mom's favorite flavors, almond always makes the top of the list.
So this year for Mother's day I thought I would add a bit of almond to the cake I was making, since it makes me think of Mom.  A few years ago, I made a blueberry almond lavender layer cake for Mother's day and I thought this year I would make a raw version of it...but better.
That was a vegan layer cake with more cake than filling but the cake I was making this year would have more creamy filling than cake.  I did start off with a layer of vanilla almond cake, but I then topped it off with a layer of blueberry and lavender creams, almond cream and fresh blueberries.  It was heavenly!
A beautiful cake, inspired by my beautiful Mother! I am so thankful to have her in my life.  She is a best friend, a recipe tester and critic, and someone I look up to.  I owe a lot to her, and I could not ask for a better Mom!  I hope you all had a wonderful Mother's day!
Raw Blueberry Almond Lavender Cake
Makes one 6 inch cake
Cake:
1 cup raw almond meal
12 medjool dates, pitted
2 cups coconut meat*
1/4 cup coconut water
2 Tbsp raw coconut nectar
(Visited 244 times, 1 visits today)