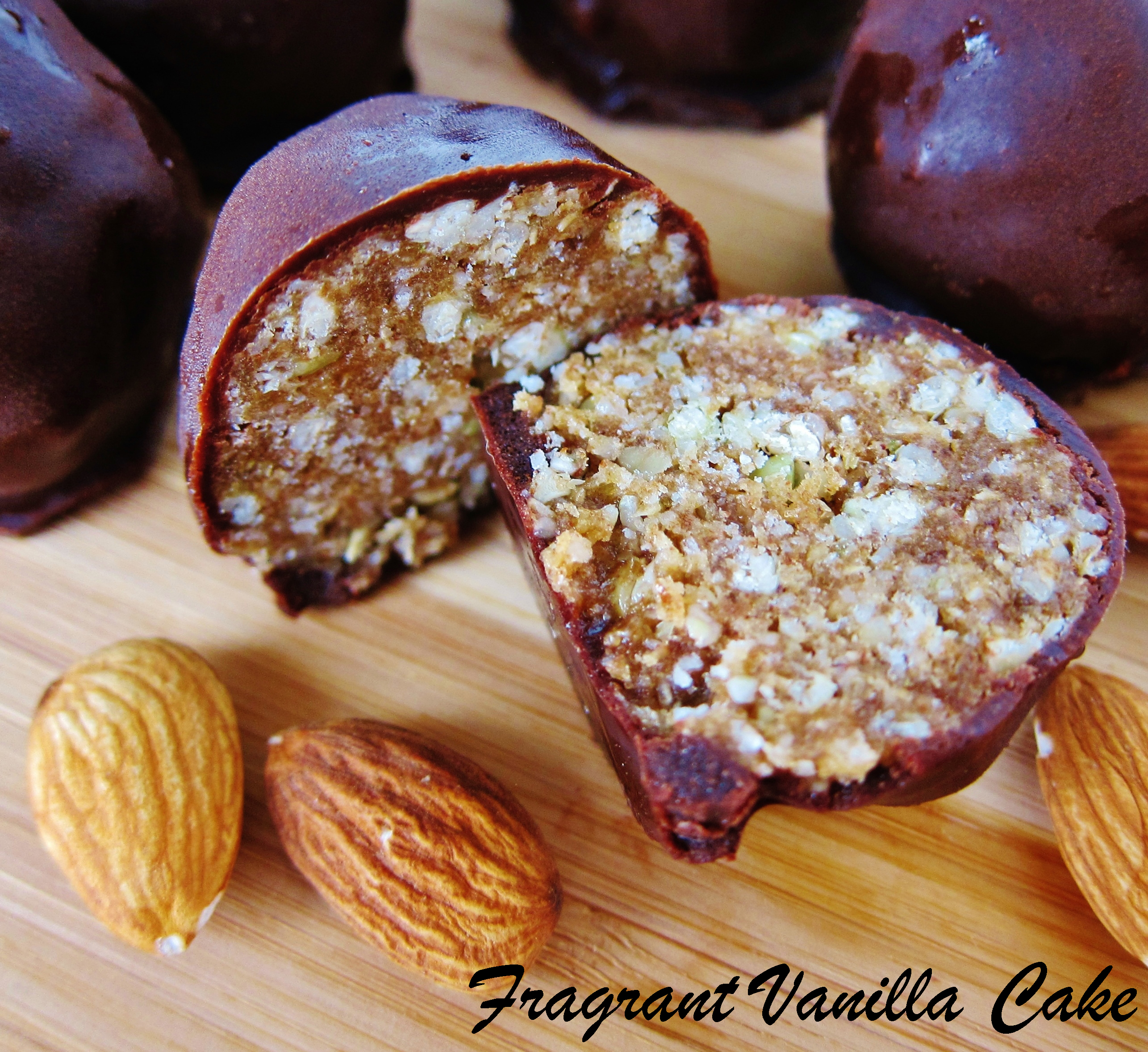 Raw Almond Maple Crunch Truffles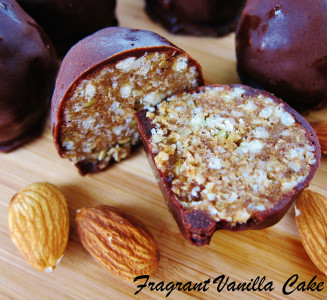 There is just something so delicious about the combination of chocolate, nut butter and crunch.  Sure, smooth plain dark chocolate or silky truffles are good sometimes, but I decided to go a little different route with my last batch of truffles.  Ever since I made some Raw Butterfinger Eggs for Easter, I have been loving chocolate and crunch. Plus I ate most of those and I didn't share and people were bummed that I didn't.  So I had to make something else which was crunchy, nutty and chocolaty to please everyone including myself.  The best thing about making your own candy is getting exactly what you want.  You could not find this candy I made in stores.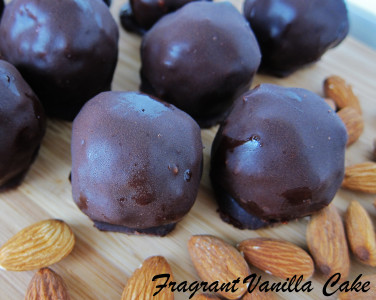 I made the most delicious addictive truffles with a raw almond butter base, sweetened by dates and maple, with crunchy buckwheat included. Which was wonderful just as it was.  It reminded me of these rice crispy treats that I used to enjoy as a kid which had nut butter in them.  But of course this was better.  Then to make it even better, they were bathed in dark chocolate.  Let me tell you, these are crave worthy!  Just try and stop at just one.  Bet you can't.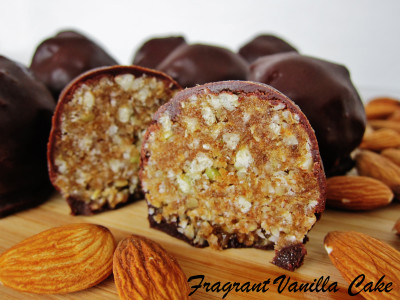 Raw Almond Maple Crunch Truffles
Makes 20
Filling:
1 cup raw almond butter
1 cup soft medjool dates, pitted
2 Tbsp maple syrup
2 tsp pure vanilla extract
1 tsp maple extract
1/2 tsp sea salt
1 1/2 cups sprouted, dehydrated buckwheat groats
1 1/2 cups chopped raw dark chocolate
In a food processor, combine the almond butter, dates, maple syrup, vanilla, maple extract, and sea salt, and blend until smooth.  Add the buckwheat groats and pulse until chopped and it is all combined and holds together when squeezed (if it doesn't add a little more almond butter).  Shape into 20 small truffles (you will need to squeeze the mixture as it may be a little crumbly), and place on a foil lined tray, then place in the freezer to chill, about an hour.
When truffles are ready, melt the chocolate in a bowl (I like to set mine in a bowl in the dehydrator until it is melted).  Then set the chocolate next to the tray and dip each chocolate into it letting the excess drain off before setting it back onto the tray (I use a fork, setting the chocolate on top of it, to let the excess drain off).  Once the chocolates are all dipped, place in the freezer to set the chocolate, about 5 minutes.  Store in the fridge.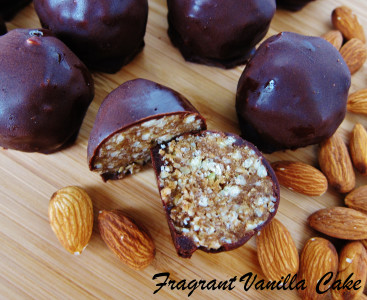 (Visited 72 times, 1 visits today)