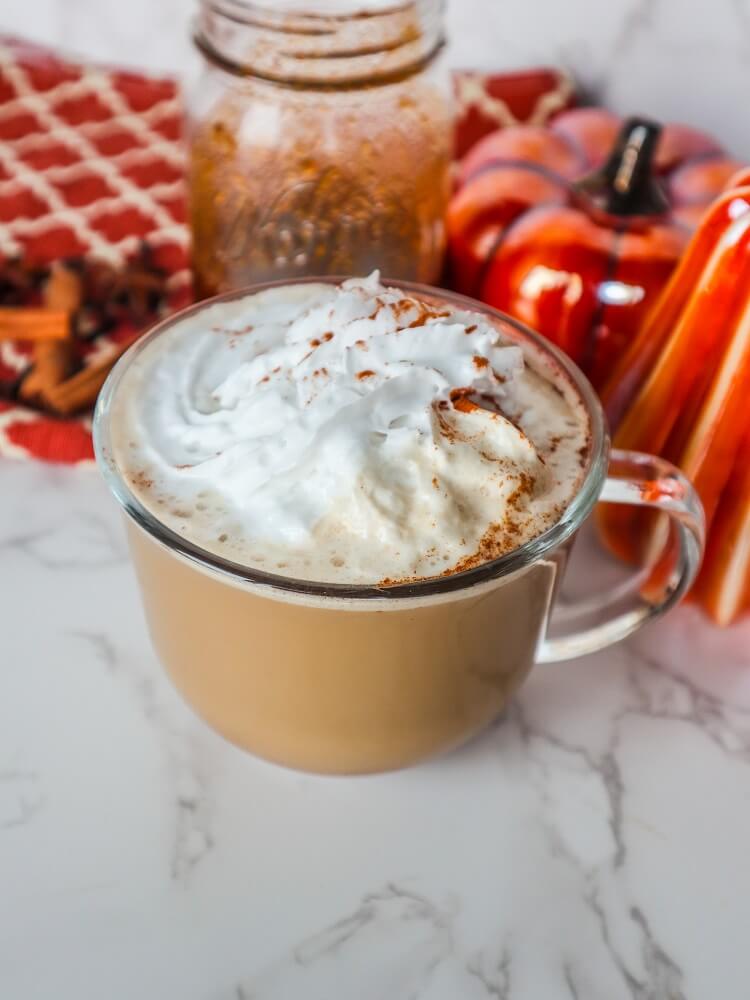 Pumpkin Spice Latte Syrup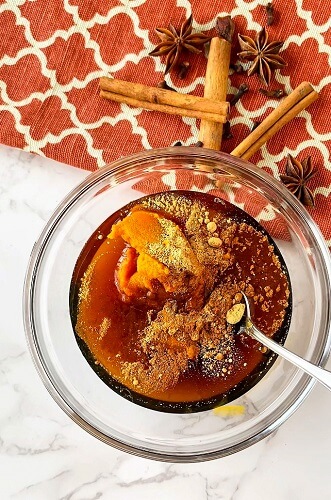 I love a good pumpkin spice latte!  But it has to be one made with actual real pumpkin in it.  I am not a big fan of the ones that are just made with generic syrup by chain coffee shops.  My favorite pumpkin spice lattes come from local shops that make their own syrups that include pumpkin, and honestly I would enjoy one every day if I could but since my pocket book can't really afford that I enjoy those on weekends and make my own at home if I want it the rest of the week.  I have come up with a Pumpkin Spice Latte Syrup which is pretty darn delicious in drinks and it tastes just as good as the fancy ones I have had in coffee shops!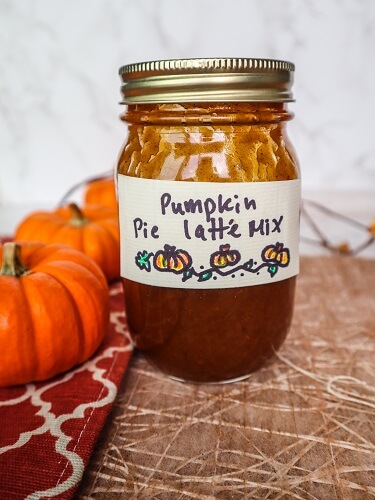 To be completely honest it took me a couple of tries on this, because the first few were ok but not quite coffee shop quality flavor.  Like for instance I added too much pumpkin to one and it was too pumpkiny and not enough sweetness or spices.  I think some of the shops use a sugar syrup, but I used maple syrup in mine because I love that flavor with coffee and then you don't have to make a separate syrup.  Maple lattes are one of my other favorite drink flavors also, so I thought why not combine it with pumpkin?!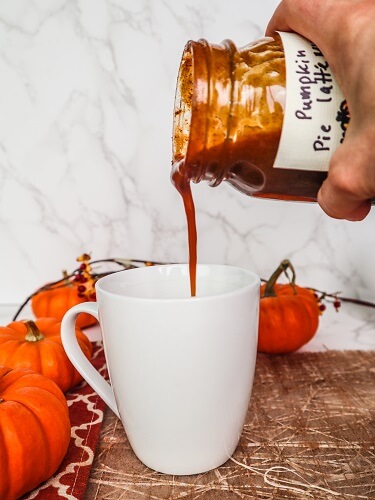 So for the base of this I came up with a ratio of 2 parts maple syrup to 1 part canned pumpkin.  That seems to be the magic ratio for deliciousness and balance.  If you do not have canned pumpkin but you do have canned butternut squash or sweet potato, those would be delicious in this as well!  I have had coffee drinks made at my favorite shops with both of those ingredients and they were awesome and very similar to pumpkin.  I also added in pumpkin pie spices of course, 1 1/2 tsp worth because that seems like the perfect amount to me, and vanilla extract.  I made a smaller batch of this syrup, because I know not everyone will use it every day (like I have been, I made it a couple times already in fact) but you are welcome to double this if you think you will use a lot.  This recipe yields enough for 12 lattes.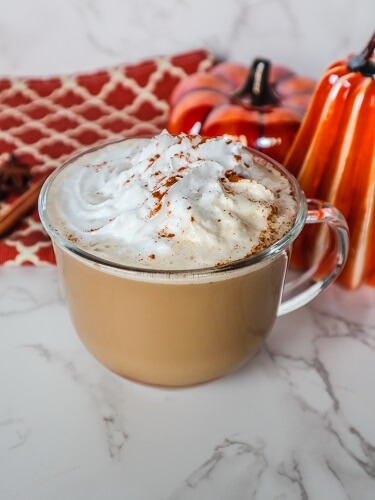 There is nothing better than enjoying a warm pumpkin spice latte in your cozy clothes while relaxing!  And now you don't even have to go anywhere to get one!  I feel like this one is the perfect balance of sweetness and aromatic pumpkin spice with the coffee. I hope you all have a wonderful fall and I hope you do try out this Pumpkin Spice Latte Syrup!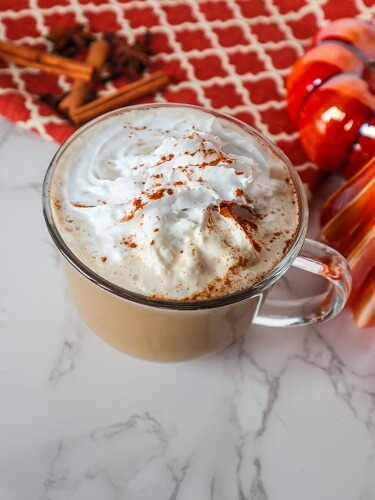 Pumpkin Spice Latte Syrup
Makes 3/4 cup of syrup (enough for 12 lattes)
Ingredients:
1/2 cup maple syrup
1/4 cup canned pumpkin
1 1/2 tsp pumpkin pie spices
1 tsp pure vanilla extract
Whisk together all ingredients, and pour into a jar. Store in the refrigerator for up to 2 weeks.
For Latte:
1/2 cup steamed oat milk or your favorite plant based milk
1 Tbsp pumpkin spice latte syrup (recipe above) or a little more if you like things more sweet
8 oz hot coffee
Froth the steamed milk with the pumpkin spice syrup, then pour over the hot coffee in a large mug.  Enjoy!
(Visited 96 times, 1 visits today)