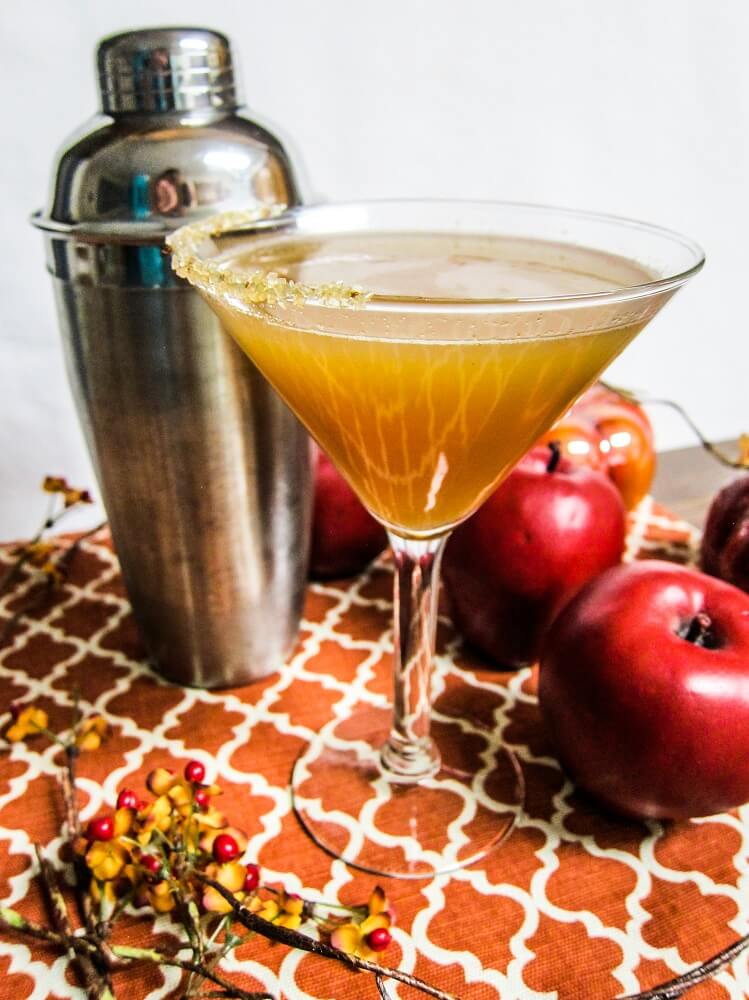 Poison Apple Martini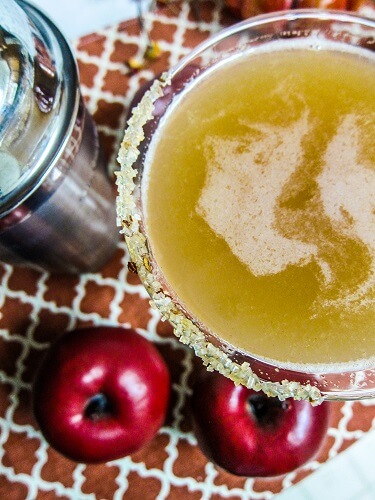 I have been craving some apple cider lately, so when I saw some honeycrisp apple cider at Trader Joes for a good price I had to get some.  The most important thing for me when it comes to store bought cider is that it has one ingredient, apples of course.  This one fit that requirement, and it turns out it was delicious!  Some ciders are too sweet but this one was perfect.  Since I had a big bottle of it I thought making apple martinis with some of it sounded good last weekend. So I decided to revamp one of my old recipes from a while back.  The "Poison Apple Martini".  I figured it was appropriate since Halloween is right around the corner.  I make my apple martinis a bit different than most people do.  The ones I have had before at bars or restaurants are almost always too sweet for me and made with artificial stuff so I gave up on ordering them a long time ago and just made my own.  I prefer real apple in mine and that honeycrisp cider was the perfect base.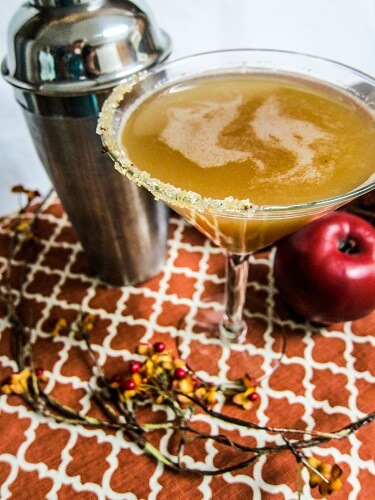 So why is this a poison apple martini?  Well, let's just say it has a bit of a kick.  The first time I made the recipe up back in 2011 I had just broken up with an ex boyfriend and I felt like making a really good drink with a bit of pain along with the pleasure. Now I really just like spicy things so it sounded good.  I tweaked my old recipe slightly because the old one was super boozy and I wanted this a bit more balanced.  I combined the cider with bourbon and a dash of lemon juice and cinnamon and although that would have been delicious as it was, it needed that kick, so I added some home made ginger habanero syrup (made with maple syrup instead of sugar).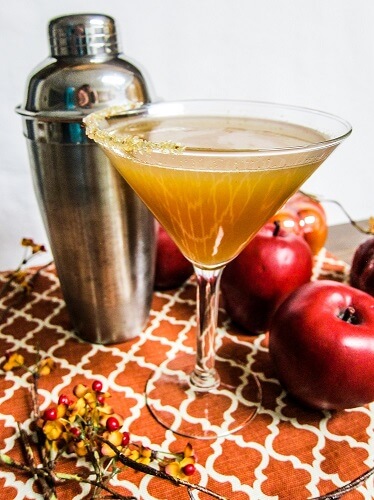 This is sooo good!  It is sweet, spicy, and just a hint of tartness.  Definitely a warming drink perfect for a cool fall day.  I love hot peppers year round, but this time of the year I appreciate them even more.  Of course if you were not a fan of hot peppers you could just make a ginger syrup and the drink will still be delicious. Trust me, this is the most delicious apple martini you will ever drink!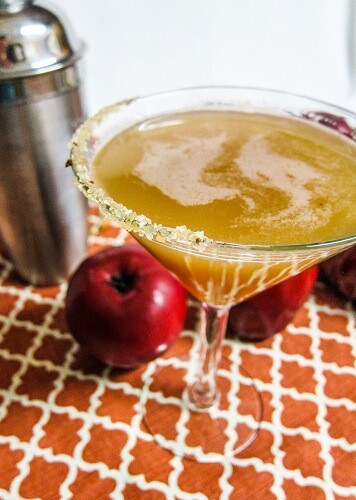 Poison Apple Martini
Makes 1
For rim:
1 Tbsp maple syrup
2 Tbsp turbinado sugar
a pinch of ground cayenne pepper
1/2 tsp cinnamon
Drink:
6 large ice cubes
3 oz apple cider
2 oz bourbon (make sure it is vegan on Barnivore.com)
1 oz fresh lemon juice
2 Tbsp ginger habanero syrup*
1/4 tsp cinnamon
Instructions:
To coat rim, place syrup on a plate and coat rim edge with it by dipping it upside down into it.  On another plate, combine turbinado sugar, cayenne, and cinnamon and dip coated glass rim into it coating it evenly, set aside.
To make drink, in a martini shaker add the ice, cider, bourbon, lemon juice, syrup, and cinnamon and place top on shaker. Shake until well blended.
Pour through a strainer into a the martini glass, and serve!
*Ginger Habanero Syrup:
1/2 cup water
1/2 cup maple syrup
1 inch piece fresh ginger
1 habanero pepper, halved
Heat water until boiling, remove from heat and whisk in syrup, ginger and pepper, until syrup is dissolved. Chill well before using in drinks.
Makes 1 cup syrup
(Visited 147 times, 1 visits today)