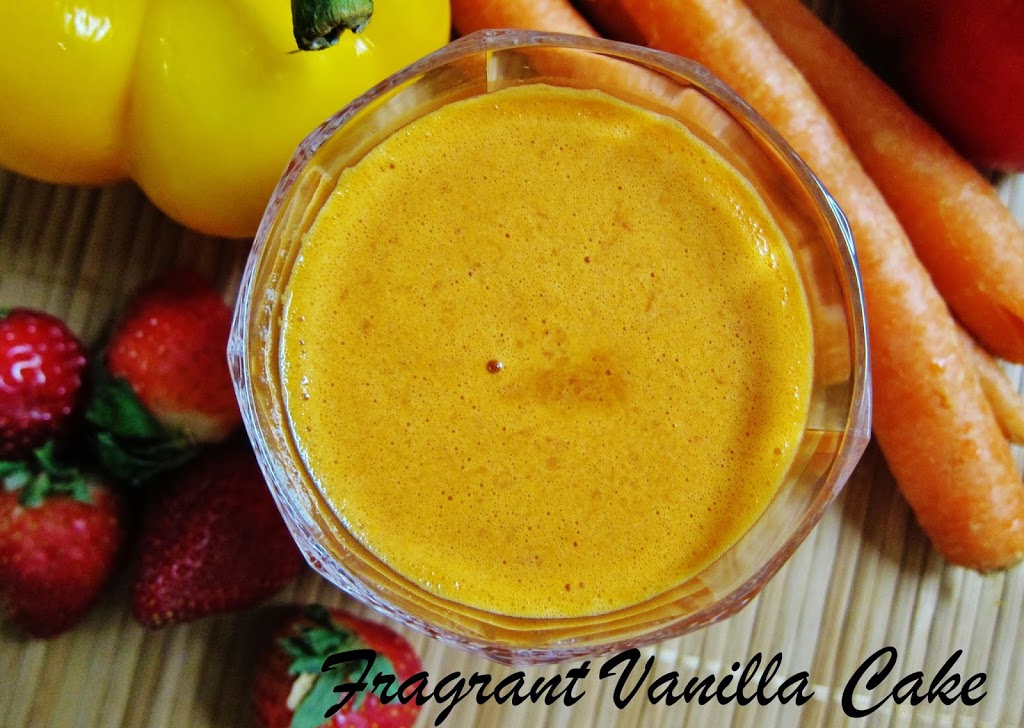 Pep Me Up Carrot Juice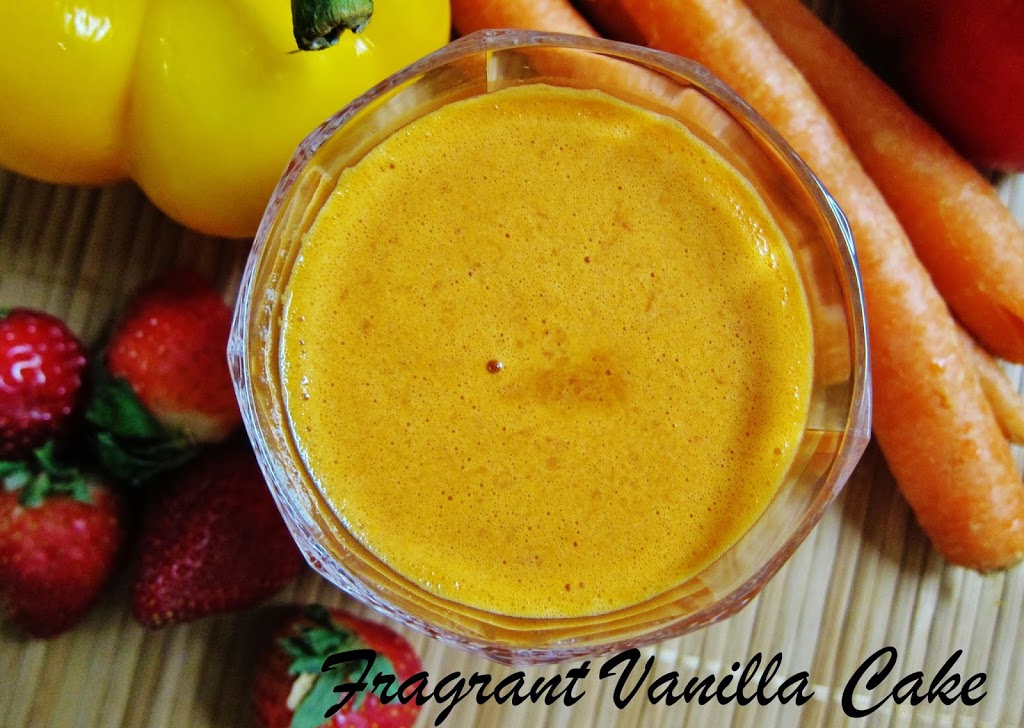 After I go for a run a lot of times, all I crave is juice. I am thirsty, in need of something tasty and energizing. Which is exactly where this juice came in. I had just finished a tough run out on the snowy streets (high knee running all the way) leaving my legs feeling tired, and mentally in need of a pick me up, and I was hard core wanting to make juice for refreshment. I raided the fridge, and came up with carrots, bell peppers, and strawberries. Hmm...I have never tried peppers in juice I thought to myself. Carrots and strawberries yes, but the peppers might be weird. Since I am all about trying the new and weird though, I gave it a go.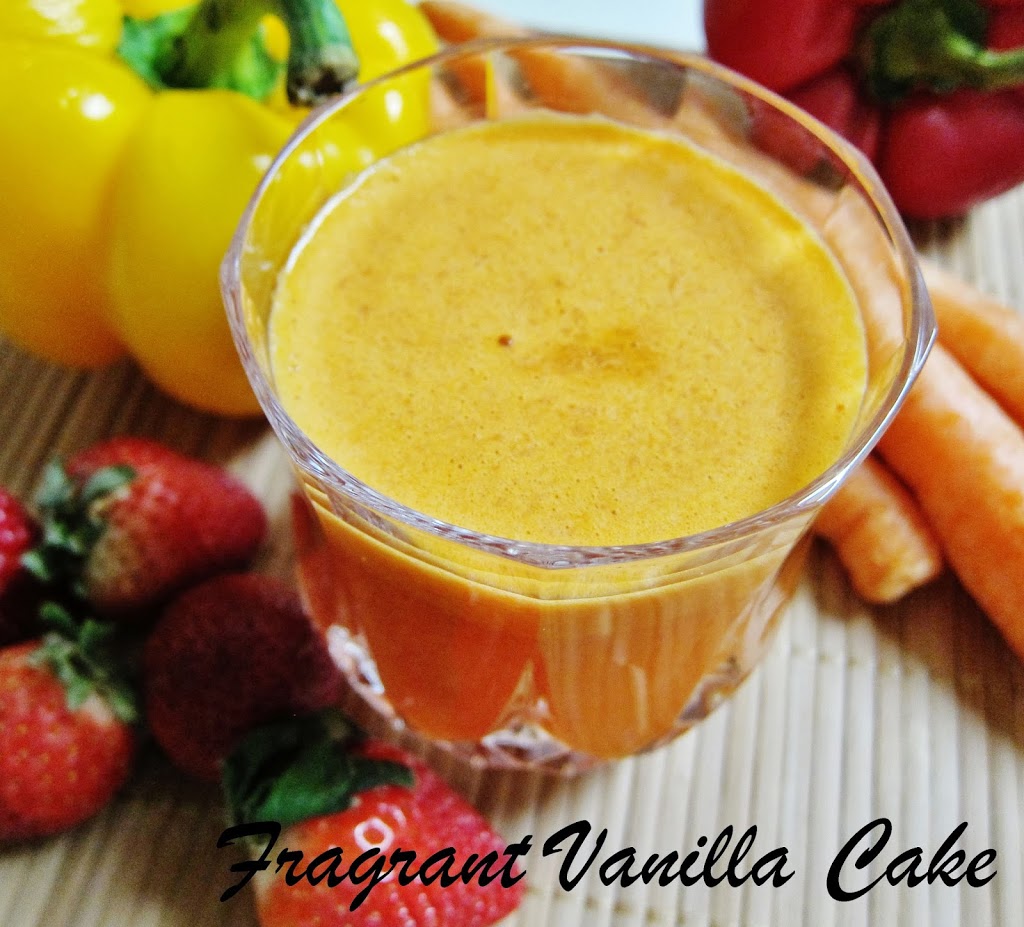 I threw some turmeric and ginger in as well to aid in my muscle repair and this juice was seriously freaking amazing which is why I had to share it with you so you do not have to go through the thought process of wondering if it is a weird combination of ingredients, you simply need to try it. You need not be exhausted from a run, just in need of enjoying something delicious and vibrant.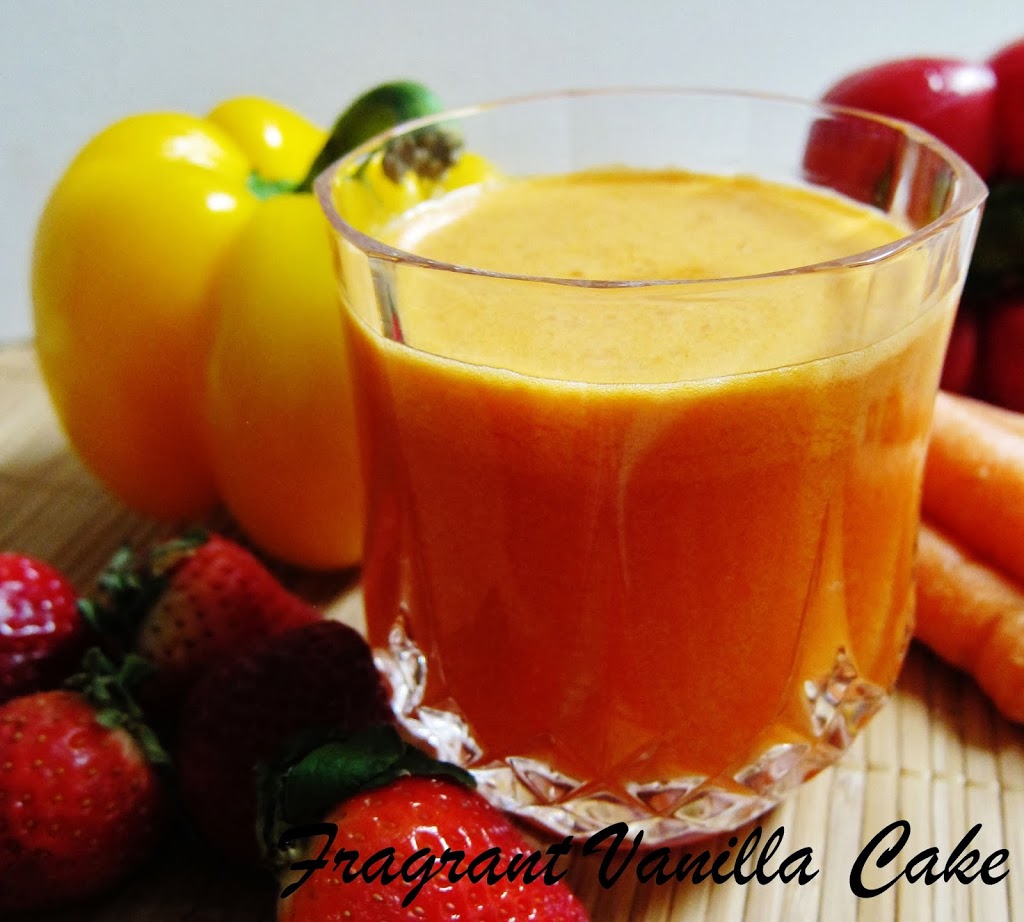 Pep Me Up Carrot Juice
Serves 1
3 medium organic carrots,
2 organic red, yellow or orange bell peppers, stems removed
juice of one large orange
2 cups organic strawberries, tops removed
1 small hunk ginger
1 small hunk turmeric
Put all ingredients through a juicer, stir up and enjoy!
(Visited 36 times, 1 visits today)