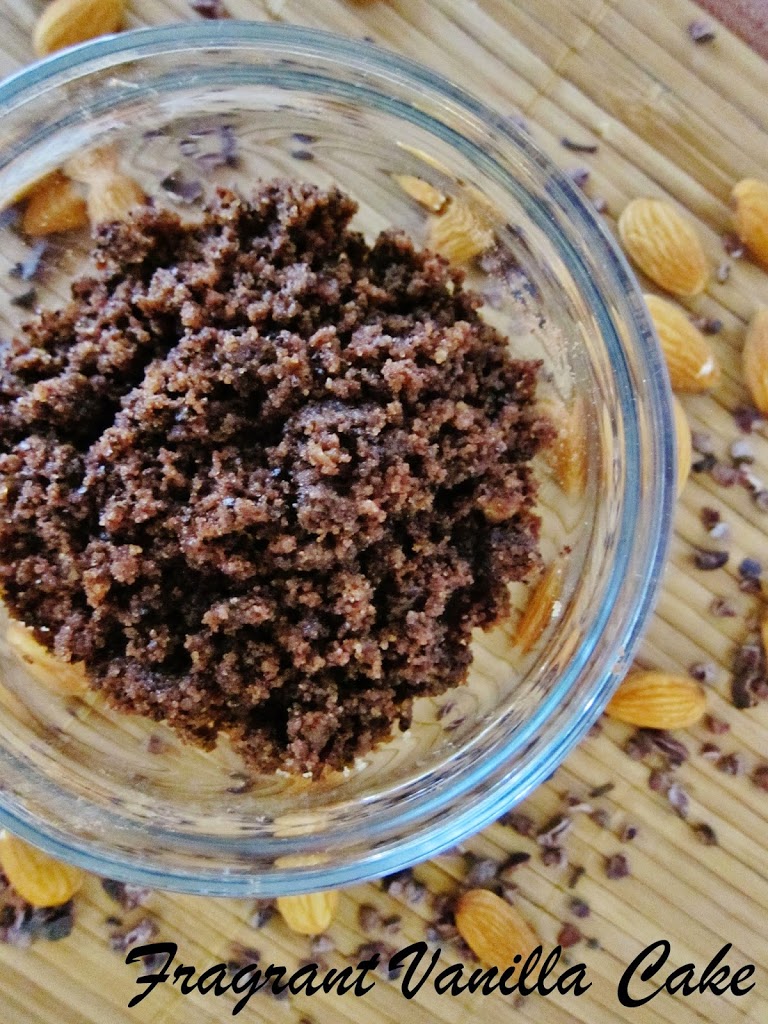 Mocha Almond Body Scrub
This is the time of year when I love the smell of freshly ground coffee. I no longer drink coffee, but I love the smell. It reminds me of when I was younger and my Mom and I would always stop at a local coffee shop after church to get a warm liquid treat. For a while, I would order a dark chocolate mocha. Sometimes I would add in a little almond flavor for an extra layer of flavor. It was sweet and delicious, plus very decadent. To my high school self it was heavenly.
I was reminiscing about those coffee shop visits last week, and I decided to make a Mocha Almond Body Scrub. I love how home made body scrubs make my skin feel. This one is special, because it is especially good for reducing cellulite. But, it is good on other parts of the body as well! So how does it work? Well, the sugar in this scrub gently polishes the skin. The coffee contains caffeine and antioxidants to rid the body of free radicals, stimulate blood flow, and improve circulation. And lastly the almond and coconut oils are to moisturize the skin (you do not want to use soap after this scrub for that reason). The cacao powder makes it smell like dessert while you are scrubbing. After you use this scrub, you will feel invigorated, and well taken care of. At least that is how I feel! Try it out, and your skin will thank you.


Mocha Almond Body Scrub
Makes about 1 1/2 cups
3/4 cup raw cane sugar
1/4 cup ground coffee
1/4 cup almond oil
2 Tbsp coconut oil
1 Tbsp raw cacao powder
Mix together all ingredients in a bowl together until well combined. Store in a jar. Use in the shower to exfoliate and moisturize skin! Just rub into skin, and rinse off with water (but not soap, because you want the moisturizing oils to remain on the skin).
(Visited 68 times, 1 visits today)