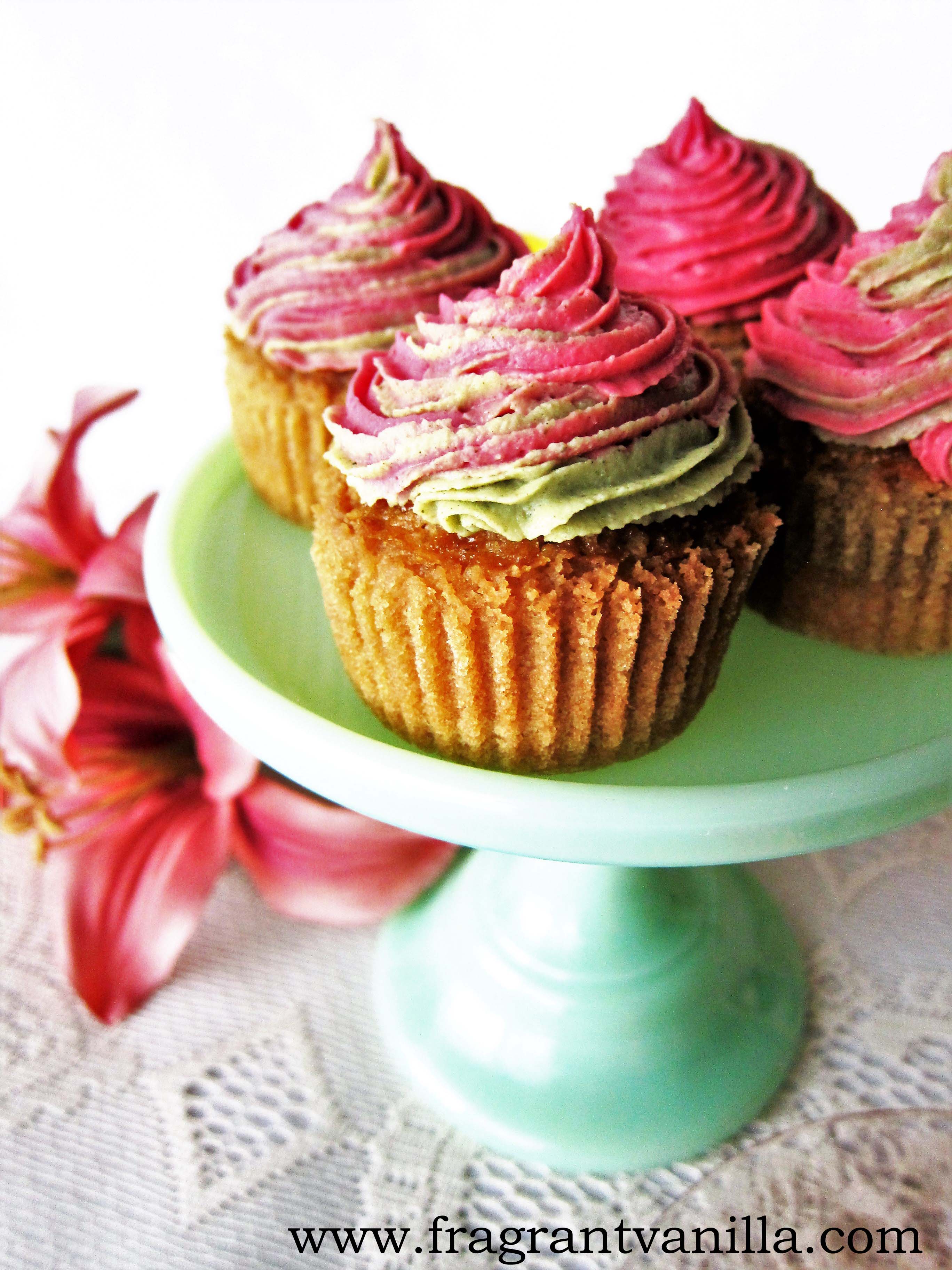 Vegan Yellow Butter Cupcakes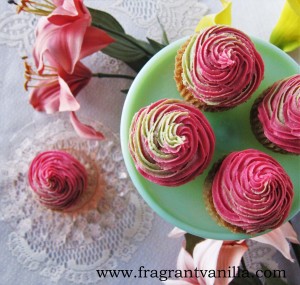 Looking back at my Grandma's old cookbooks that I inherited, yellow butter cake seemed to be all the rage back in the day.  You can't page through an old cookbook and not see photos of one, usually with some sort of rich chocolate frosting.  I admit I drooled over them when I was younger paging through the books, telling myself, someday I would make one.  Well, I never did.  I have been baking since I was about 17, but never any yellow butter cake once.  I made a classic marble cake for an old boyfriend's Birthday one year and that was amazing, but he told me he liked the store bought ones better...needless to say he is not my boyfriend anymore.  That was the closest I got to yellow butter cake since it was loaded with eggs and butter (I was not vegan at the time).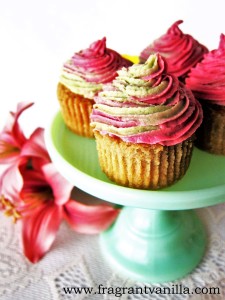 So I had some aquafaba butter in my fridge leftover from something I had made last week, and the thought popped into my head...yellow butter cupcakes!  Yes, that sounded amazing and of course they would be vegan because I don't bake any other way.  I chose cupcakes instead of a full cake because they are easier to share, and I like to switch off between the two.  I used the aquafaba butter in place of the usual oil in my vanilla cupcake recipe, and added coconut milk for the liquid.  These are not diet cupcakes. They are rich, and fit for a celebration!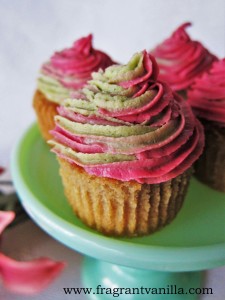 Which is why I decided to frost them with some colorful pink and green frosting.  It was a coconut milk based "buttercream".  Well it tasted like buttercream at least, so delicious!  When biting into one of these cupcakes, you would not know at all that they are vegan.  They were moist, light, and buttery.  Just as butter cake should be.  And the frosting was light and fluffy as well, like traditional buttercream.  I think these would be perfect for a Birthday celebration!  If you wanted to tint the frosting other colors naturally you could use turmeric for yellow, or carrot juice for orange.  Of course you need not wait for a Birthday to make these, one needs no excuse for cupcakes!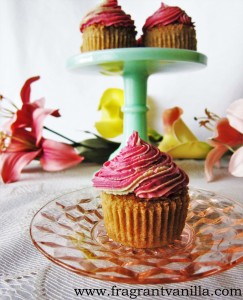 Vegan Yellow Butter Cupcakes
Makes 10 standard sized cupcakes
Cake:
1/2 cup aquafaba butter, softened
1/2 cup granulated xylitol
1 tsp pure vanilla extract
1/2 cup thin coconut milk
3/4 cup organic whole wheat pastry flour
3/4 tsp baking soda
1/2 tsp baking powder
1/4 tsp sea salt
1 Tbsp apple cider vinegar or lemon juice
Frosting:
1 15 oz can full fat organic coconut milk, chilled
1/4 cup maple syrup
pinch sea salt
1 tsp pure vanilla extract
1/2 cup plus 2 Tbsp melted coconut butter
1/4 tsp beet powder
1/4 tsp spinach powder
Preheat the oven to 375F degrees and position rack in center of oven. Line 12 mini muffin tins with liners. Whisk together the xylitol and the sugar in a large bowl, then whisk in the milk, and vanilla. Whisk flour, sugar, baking powder, baking soda, sea salt, into the wet mixture until just blended. Transfer batter to prepared tins and until tester inserted into center comes out clean, about 12-15 minutes. Cool cakes completely on cooling rack, about 1 hour.
To make the frosting, combine all ingredients in a high speed blender and blend until smooth. Pour into a bowl, and place in the freezer for about 30-45 minutes until the consistency of whipped cream (whisking every 15 minutes). Divide between two bowls, and whisk the beet powder into one and the spinach powder into the other until uniform in color. Place in a pastry bag (spoon the two colors next to each other into the bag to create a duel color frosting) and pipe decoratively over the cupcakes.
*Xylitol is toxic to dogs, so please do not feed these to dogs. Coconut sugar may be used in place of the xylitol, just keep in mind the cupcakes will not be as green they will be more brown.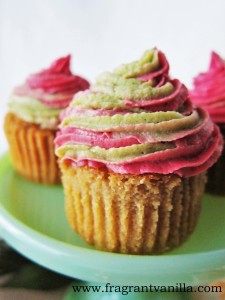 (Visited 81 times, 1 visits today)