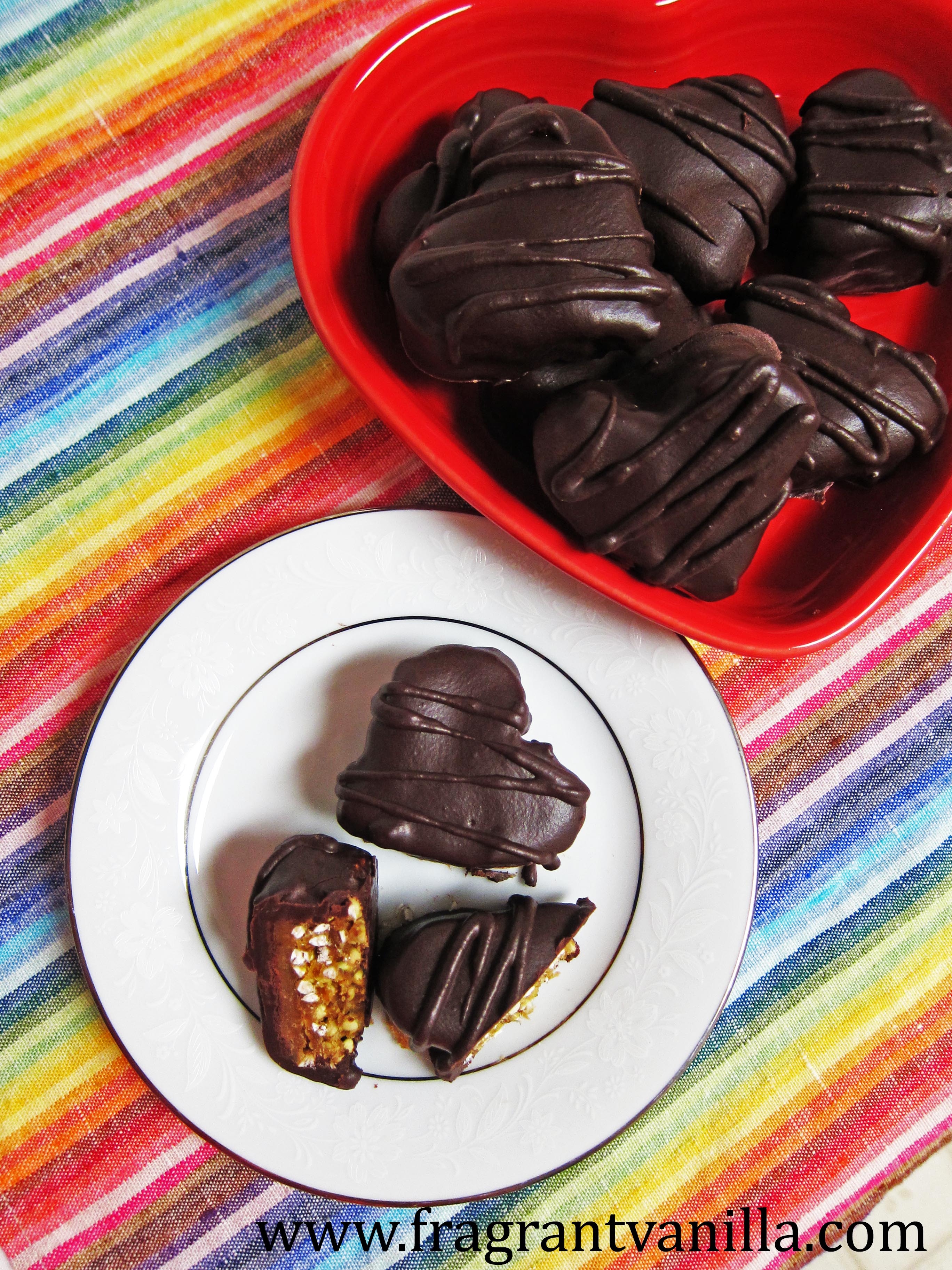 Mini Vegan Whatchamacallit Bars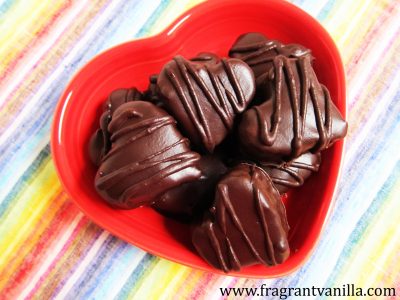 Eric occasionally asks me to make him things that he used to enjoy as a child, and the latest was a vegan Whatchamacallit bar.  If you haven't heard of them, they are chocolate bars with peanut butter crisp and caramel.  To be completely honest, I think the last time I had one was probably in my Halloween candy stash as a kid, and I had to have him remind me what was in them, and look them up.  They sounded good to me though, and I like to veganize things, so I was happy to make them.  I mean whats not to love about chocolate peanut butter and caramel with a bit of crunch?  Sounds crave worthy.  Eric is the biggest chocolate lover I know and every Valentine's day I load him up with it.  Since it is that time of the year, I thought that instead of just cutting the Whatchamacallits into square bars, I would make them into cute little hearts.  Because presentation is everything!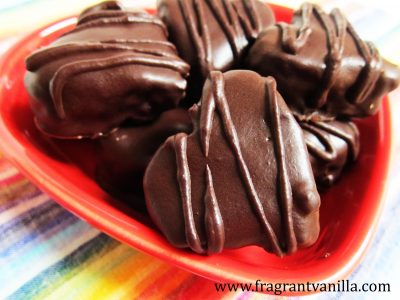 I decided to make these raw vegan actually because the best crispy ingredient for candy bars as far as I am concerned is buckwheat crispies.  If you are not familiar with them, they are activated, dehydrated buckwheat groats.  You can make them by soaking raw buckwheat groats in filtered water for 30 minutes. Then draining well, and spreading out onto a dehydrator tray and drying them for about 24 hours at 115F degrees (alternatively you can use an oven at the lowest temperature, but they will not be raw and will take a whole lot less time).  I store a bag in the freezer for when I need them. Anyways, I used them in my bars along with a date caramel made with peanut butter.  It was a heavenly crunchy combination!  I could not stop sampling it!  I pressed it out on a tray, topped with more caramel, then chilled it and cut it into hearts with a cookie cutter.  It worked out perfect!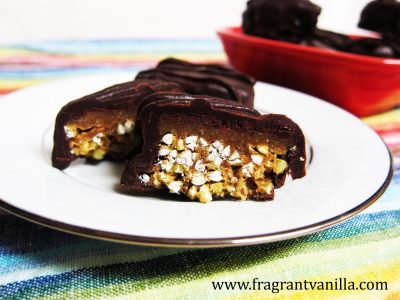 I like to make my own raw chocolate.  If you would rather buy some and melt it though, go right ahead.  Just keep in mind you will need at least a cup of melted chocolate for the recipe.  The best part of making chocolates is eating the extra chocolate left over in the bowl...just sayin!  That makes me happy.  They turned out super cute as you can see, and really delicious!  I have a feeling if I had a side to side comparison with the regular bars I would love these much more.  I am not a big fan of commercial big chocolate companies anymore.  Way too sweet and it doesn't taste real.  These on the other hand taste really amazing.  And, they are perfect for giving to your sweetie for Valentine's day if Whatchamacallit bars are their jam.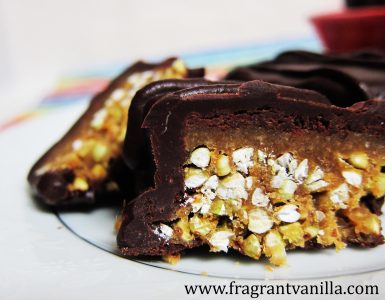 Mini Vegan Whatchamacallit Bars 
Makes 16
Ingredients:
Filling:
1 cup soaked and dehydrated buckwheat
1/2 cup plus 2 Tbsp raw jungle peanut butter, divided (or organic peanut butter if you prefer)
1/4 cup raw coconut butter, warmed to liquid
3/4 cup soft pitted medjool dates
1/4 cup filtered water
1 tsp pure vanilla extract
1/4 tsp sea salt
Chocolate coating:
1/2 cup melted raw cacao butter or coconut oil
1/2 cup raw cacao powder
1/4 cup raw coconut nectar or maple syrup
pinch sea salt
Instructions:
Place the buckwheat in a large bowl. In a high speed blender, combine 1/2 cup of the peanut butter, coconut butter, dates, water, vanilla and sea salt and blend until smooth.
Divide between 2 bowls.
Stir the remaining 2 Tbsp peanut butter into one bowl, followed by the buckwheat until it is evenly coated.
Press the mixture into the bottom of a 8x8 inch square pan lined with parchment (for easy removal). Spread the caramel over that evenly. Chill for at least 30 minutes until firm.
Cut into squares or shapes (I used a heart cookie cutter).
To make the coating, whisk together all ingredients until smooth.
Lay out a sheet of parchment paper, then dip the bars one by one into the chocolate then place them on the paper (letting the excess drain off.  I like to use a fork to dip them for that reason.  Just set them on the fork).  Once they are all dipped, place back in the freezer until set, about 5-10 minutes.  Store extra bars in an airtight container in the refrigerator.
(Visited 166 times, 1 visits today)