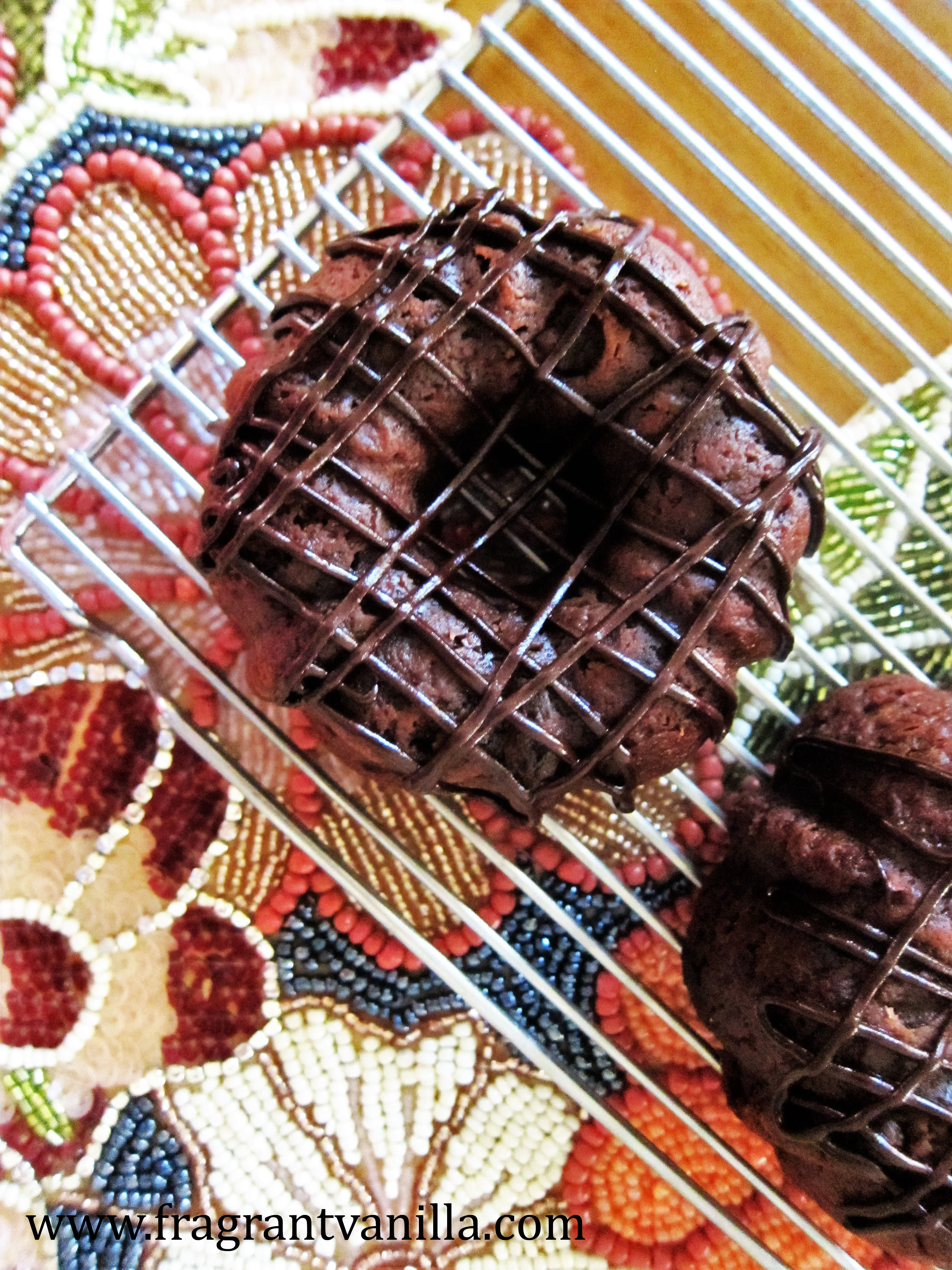 Mini Vegan Dark Chocolate Fig Cakes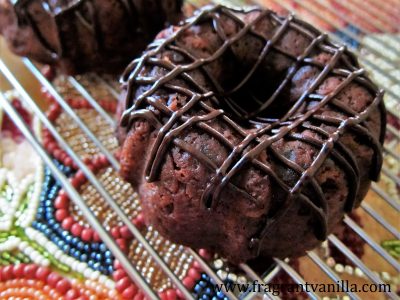 I get really tired of all of the negativity online. People are so mean to one another, and they think it is ok to say whatever they want just because it pops into their head, and they are not face to face with the person they are saying it to.  It is all over, and of course I have had a few negative comments  here and there on my own pages and blogs, which I do not take to heart or listen to.  But the worst is when people comment on one another's appearances.  Especially women I feel can be really nasty to one another.  You would think that this day and age people would be more accepting of different types of appearances but it is really sad that they aren't.  The other day I saw one woman say to another, you would be much prettier if you lost some weight.  I have heard that one before, "You would be much prettier if you had longer hair".  "You would be much prettier if you wore some makeup".  "You would be much prettier if you weren't so skinny".  I have been a victim of one of these "You would be much prettier if you _____." sentences myself, and it is really not ok.  How about these people who are saying these things would be much prettier if they were more accepting of different types of beauty.  Because really it isn't anyone's job to judge appearances and how people look.  I always stop myself when I find myself judging anyone on appearance and say to myself, you are wrong.  What matters is what that person is like on the inside.  Ok, I know that whole rant just now has nothing to do with food, but I just wanted to talk about it because it is something that has been in my head a lot lately.  We are all too hard on each other.  Lets just all be nice to each other and call out only the positive things!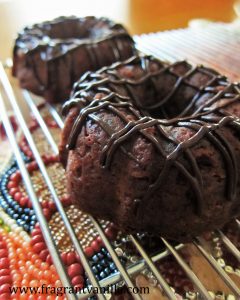 Now if only people treated each other like they do their favorite foods, we would not have a problem.  Nobody ever looks at a chocolate cake and says it is ugly, they just admire how it tastes because that is what counts.  Even if that particular cake is not aesthetically pleasing to them, they can still appreciate it for being delicious.  I made some chocolate cake last Friday, because I was in the mood for chocolate cake. It was not fancy, but it was delicious. I have been wanting to make a chocolate cake with figs for a while, and I finally got around to it.  To be honest, I was under the weather last week battling a cold, (yes, we vegans can get sick too, and it is not because we are weak, our bodies can get stressed out too and say uncle when we have a lot going on) and I couldn't smell very well, so I wanted to make something simple, and something I could taste.  Chocolate tasting doesn't seem to be affected, so I decided on that cake.  Also, it was not much effort, and because I was tired from the week it was a good thing to make.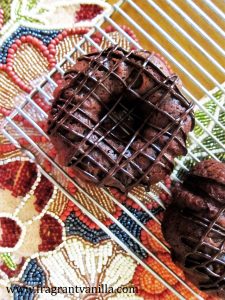 I made them into cute little bundt cakes.  These cakes ended up being oil free and low fat, but not on purpose.  I have been using nut butters in place of oil in a lot of my cakes lately instead of oil because I prefer that, but I plumb forgot to add it to this one when I was making it.  I thought it might be not as rich tasting because of this, but it was totally rich tasting! The moisture from the figs and dates I used to sweeten it and keep it moist made it taste rich without it actually being rich.  By the way, figs are awesome when pureed in used in cake, just one of my discoveries from this experiment.  I stirred in chocolate chunks to make them extra chocolaty, and drizzled them with a little ganache just because and they were perfect!  If you are looking for an easy, healthier and delicious chocolate cake recipe (that is also portion controlled I might add), try these out.  You will be happy you did.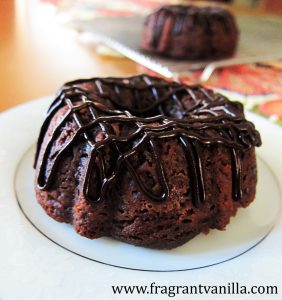 Mini Vegan Dark Chocolate Fig Cakes
4 mini bundt cakes
Ingredients:
2/3 cup soft dried figs (if they are too dry soak them in filtered water until softer before using and drain well)
1/4 cup soft, pitted medjool dates (if they are not soft, use same instructions as figs)
1 1/4 cups filtered water
1 tsp pure vanilla extract
1/4 tsp sea salt
3/4 tsp baking soda
1/2 tsp baking powder
3/4 cup Bob's Red Mill all purpose gluten free flour
2 Tbsp unsweetned cocoa powder
1 Tbsp cider vinegar
3/4 cup vegan dark chocolate chunks
For topping (optional)
Instructions:
Preheat the oven to 375F degrees, and oil four mini bundt pans with coconut oil.
In a high speed blender, combine the figs, dates, water, salt, and vanilla and blend until smooth.
Add the salt, soda, baking powder, flour, cocoa powder, and blend until just smooth.
Add the cider vinegar, and blend briefly just enough to get some foaming action throughout the batter but be careful not to over-blend or you will get dense cake.
Stir in the chocolate chunks, and pour into the prepred bundt pans.  Place in the oven and bake for 15 minutes in the center rack of the oven until a toothpick inserted into the cake comes out almost clean with a few moist crumbs attached.  Let cool in the pans before unmolding. Unmold, and drizzle with the melted chocolate.
(Visited 166 times, 1 visits today)