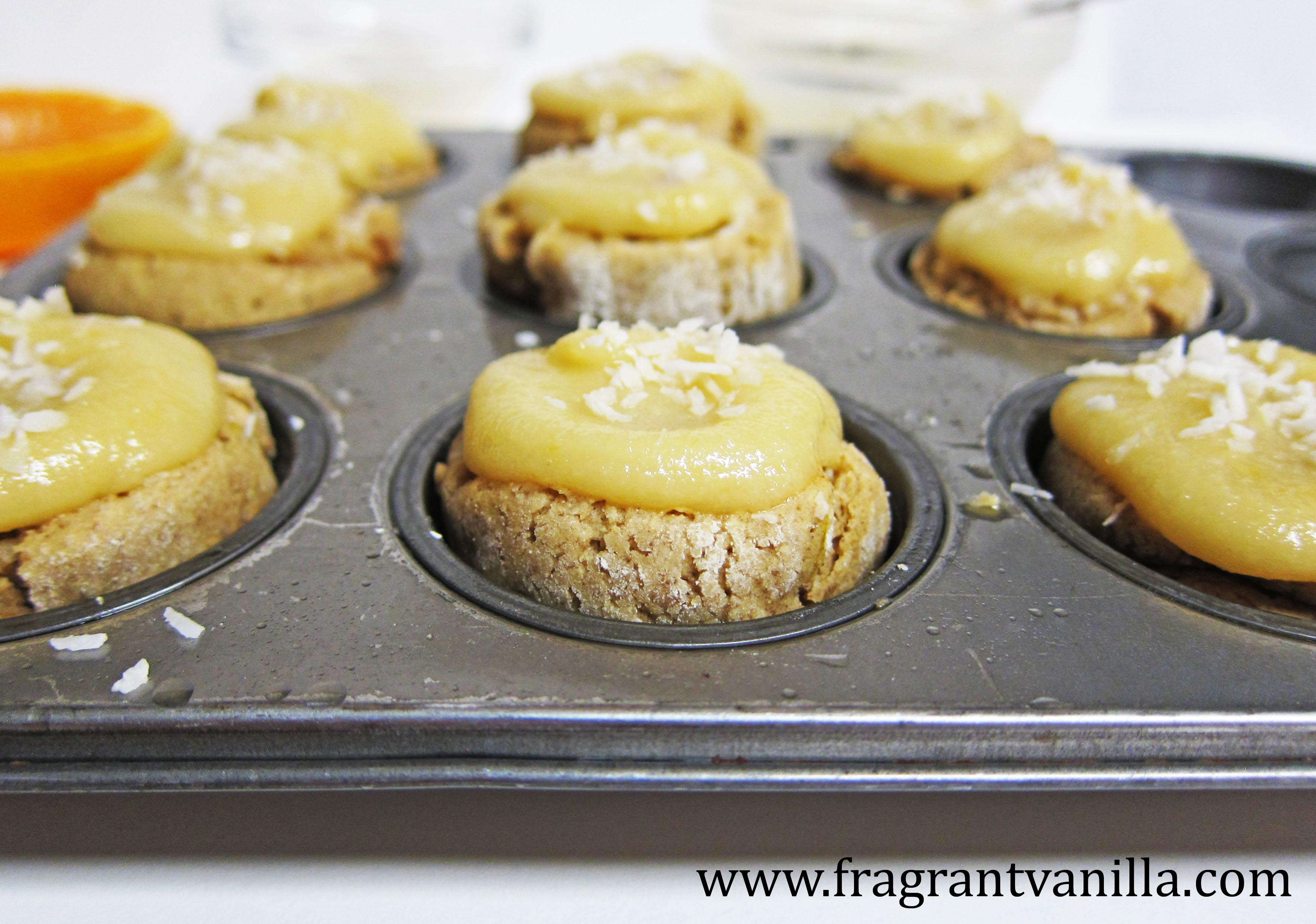 Mini Vegan Coconut Orange Sweet Rolls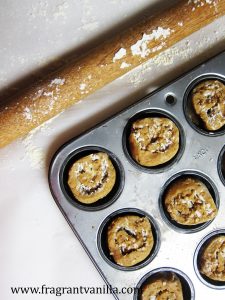 When I was little, sometimes my Mom would buy take and bake sweet rolls.  I know everyone's favorite is the caramel or cinnamon variety usually, but she would buy the orange, and add coconut to them to jazz them up a bit.  Now they may have been store bought rolls, but they were super delicious to my 8 year old self.  They remind me of lazy Saturday mornings when I would get up and watch cartoons with the cat in my princess outfit (I was lucky enough to have a Grandma that was very good at sewing and I would beg her to make me costumes), while I waited for the rolls to bake.  I was quite excited when they were cool enough to dive into.  The fact that they were not home made never dawned on me, I just thought they were a special treat.  One that I have not forgotten.  Now, I have made many varieties of sweet rolls as an adult, but for some reason never any with coconut and orange. Well, I decided that needed to change.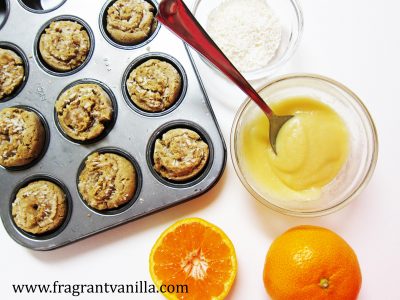 I told my Mom I was going to make some, and she was excited too!  These would be home made, and just as good if not better than those ones we used to eat.  I used a quick sweet roll dough for these, because I don't usually keep yeast on hand, plus I don't like waiting around for dough to rise etc.  These come together and are served in less than 45 minutes, which is almost unheard of for sweet rolls.  I made them mini rolls, because I love cute little desserts, and they bake up faster.  I scented the dough with orange, and made a sweet coconut orange filling which got rolled up and baked into the soft dough.  These actually only take 10 minutes to bake!  And let me tell you, in those 10 minutes your kitchen will smell amazing!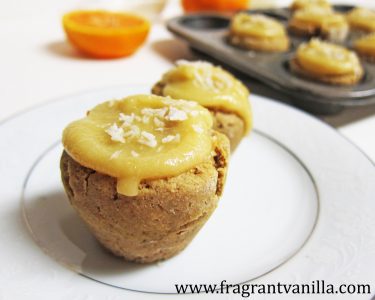 I topped them off with an orange coconut glaze, and they were just as I imagined they would be!  Sweet soft dough, fragrant with orange and coconut plus a hint of vanilla.   Just as good as those childhood rolls, but way healthier!  My Mom much approved as well telling me, "Since they are small, I can have 4 at a time right?"  Totally yes.  That is my mentality too.  These are perfect for making this time of the year when citrus is at its best and most flavorful, if you have a craving for something sweet and orange scented, give these a try!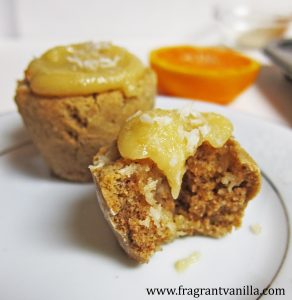 Mini Vegan Coconut Orange Sweet Rolls
Makes 9
Dough:
1/2 tsp guar gum
1/2 tsp baking powder
1/4 tsp baking soda
1/8 tsp sea salt
1/4 cup orange juice
1 Tbsp maple syrup
1 tsp cider vinegar
2 Tbsp coconut oil warmed to liquid
Filling:
2 Tbsp coconut butter, warmed to liquid
2 Tbsp maple syrup
1 Tbsp orange zest
1/2 tsp pure vanilla extract
1/4 cup finely shredded, dried unsweetened coconut
Glaze:
3 Tbsp coconut butter, warmed to liquid
1 Tbsp maple syrup
1/2 tsp pure vanilla extract
3 Tbsp orange juice (or as needed)
finely shredded, dried unsweetened coconut for topping
Directions:
Preheat the oven to 375F degrees.
To make the dough, combine the flour, guar gum, baking powder, baking soda and salt in a bowl, and mix together. Mix in the orange juice, vinegar, and coconut oil until blended, then knead the dough lightly and place it on a sheet of parchment (dust it lightly with flour). Roll out 1/4 inch thick in a rectangle on the parchment in a rectangle 6 inches wide top to bottom.
Mix together the filling ingredients, and spread over the dough (leaving a 1/2 inch boarder at the top and bottom). Roll up from the top down jelly roll style. Cut into 9 pieces, and place cut side up in a non-stick mini muffin tin.
Place in the oven and bake for 10 minutes until puffed up and starting to brown a little (but do not overbake). Remove from the oven and let cool until warm.
Whisk together glaze ingredients until smooth (adding a little more orange juice if you think it is too thick to spoon over nicely), and spoon over the tops of the rolls, sprinkle with coconut. Enjoy!
(Visited 73 times, 1 visits today)