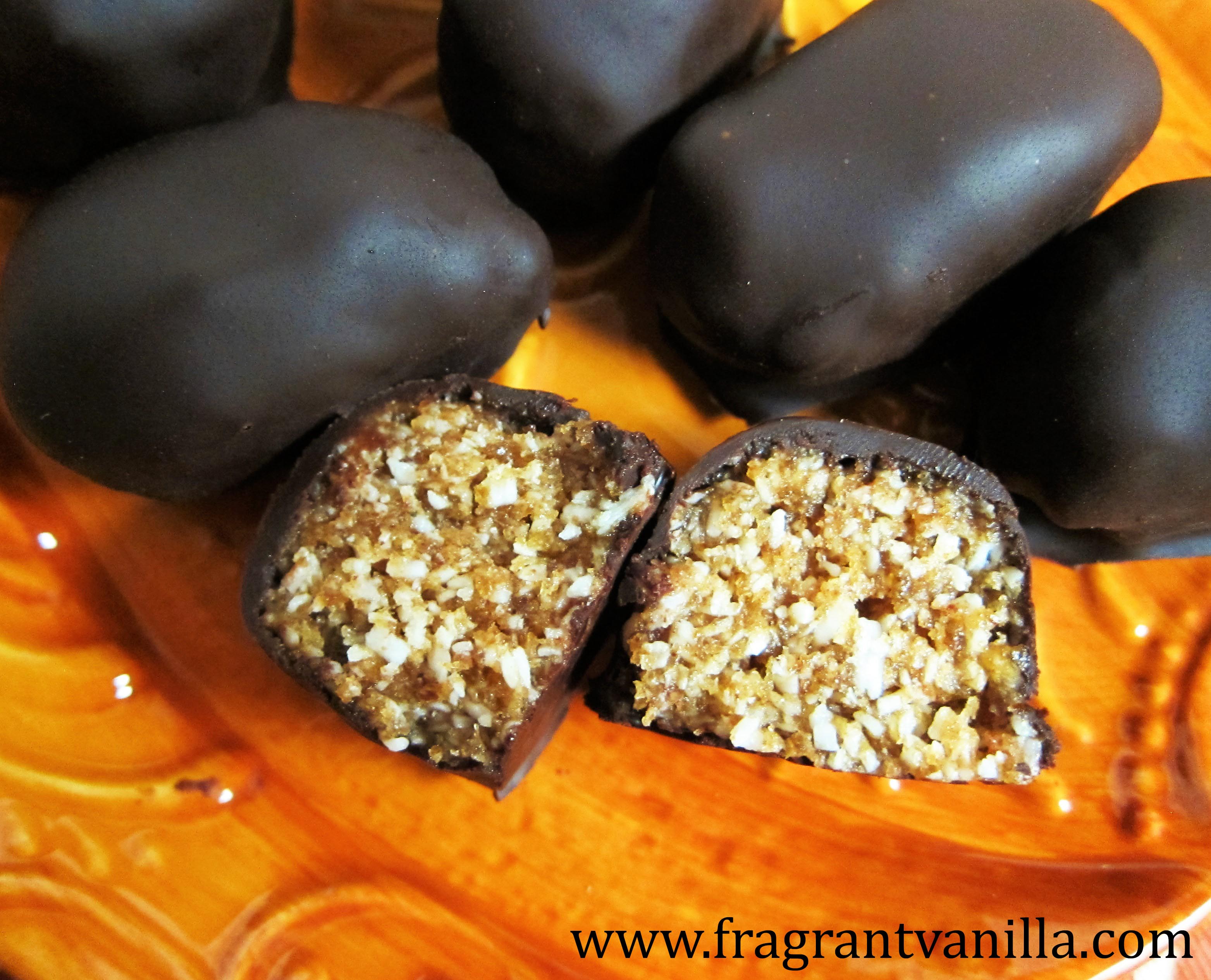 Mini Raw Salted Caramel Mounds Bars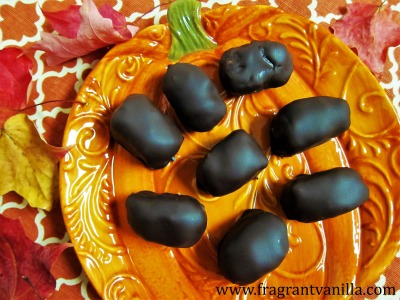 I always have to make some sort of Halloween candy every year, and I like to switch it up and make at least one new thing.  I have made most of the favorite chocolate candies, but I realized I have never made Mounds bars!  I have made Almond Joy, but not Mounds.  Both of these are my Mom's favorite candies as far as the Halloween classics go and I would always give them to her since I did not care for them as a child.  So she is kind of my inspiration for making raw Mounds bars this year.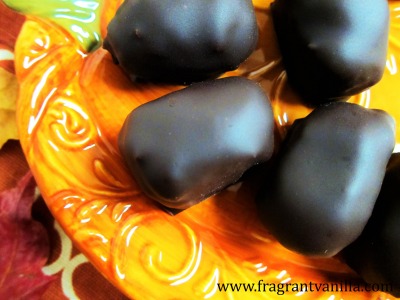 Not just any raw Mounds bars though.  Everyone makes those.  So I wanted to make them a little more delicious and just a little different.  I made salted caramel Mounds bars.  Because I have always been a caramel fan and I love it even more with chocolate and coconut.  You know, think German chocolate frosting on German chocolate cake.  The best part about these is they were really simple to make.  I used dates for the salted caramel and a little pecan butter and they tasted wonderful!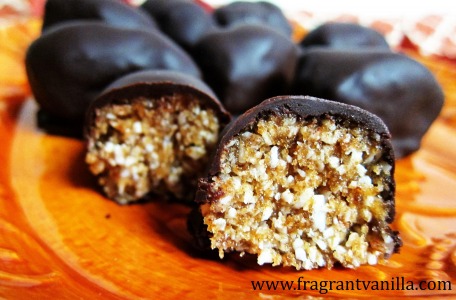 I like this variation on Mounds more than the original.  Who after all, can resist salted caramel anything?!  These are crave worthy.  Halloween may be today, but you still have time to make these. And if not, they are good year round of course!  Happy Halloween!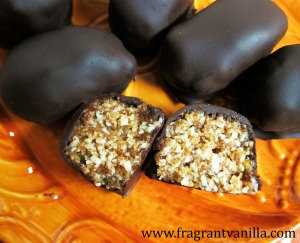 Mini Raw Salted Caramel Mounds Bars
Makes 8
Filling:
3/4 cup soft, pitted medjool dates
2 Tbsp raw pecan butter (or raw almond butter)
1/4 tsp sea salt
1 tsp pure vanilla extract
1 cup finely shredded, dried coconut
Chocolate:
1/2 cup melted cacao butter or coconut oil
1/2 cup cacao powder
1/4 cup maple syrup or raw coconut nectar
pinch sea salt
In a food processor, combine the dates, pecan butter, sea salt, and vanilla and process until mostly smooth.  Add the coconut and pulse until the mixture holds together when squeezed.  Shape into little mini bars with your hands (you have to sort of squeeze them), and set them aside on a piece of foil or parchment.
Whisk together  the chocolate ingredients until smooth.  Dip each little mounds bar into the chocolate letting the excess drip off and place back onto the foil (I like to use a fork, setting the bar on top and dipping it carefully).  Once they are all dipped, place them in the freezer to set, about 15 minutes.  Store in the refrigerator in an air tight container for up to 1 month.
(Visited 18 times, 1 visits today)