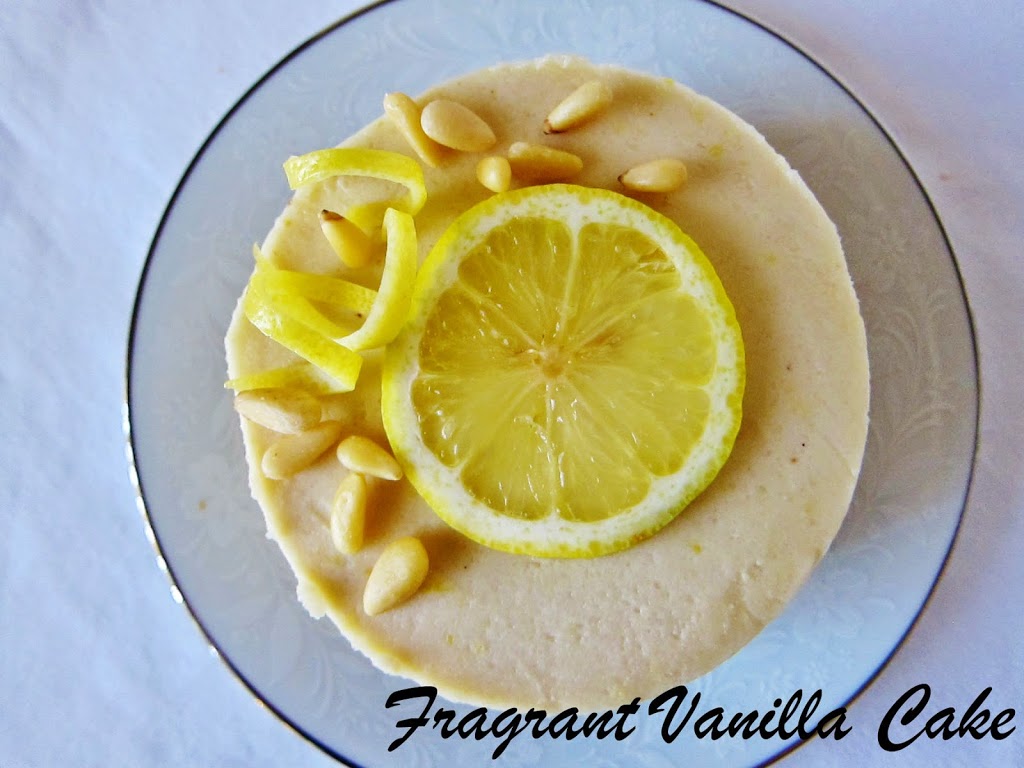 Mini Raw Lemon Pine Nut Cheesecakes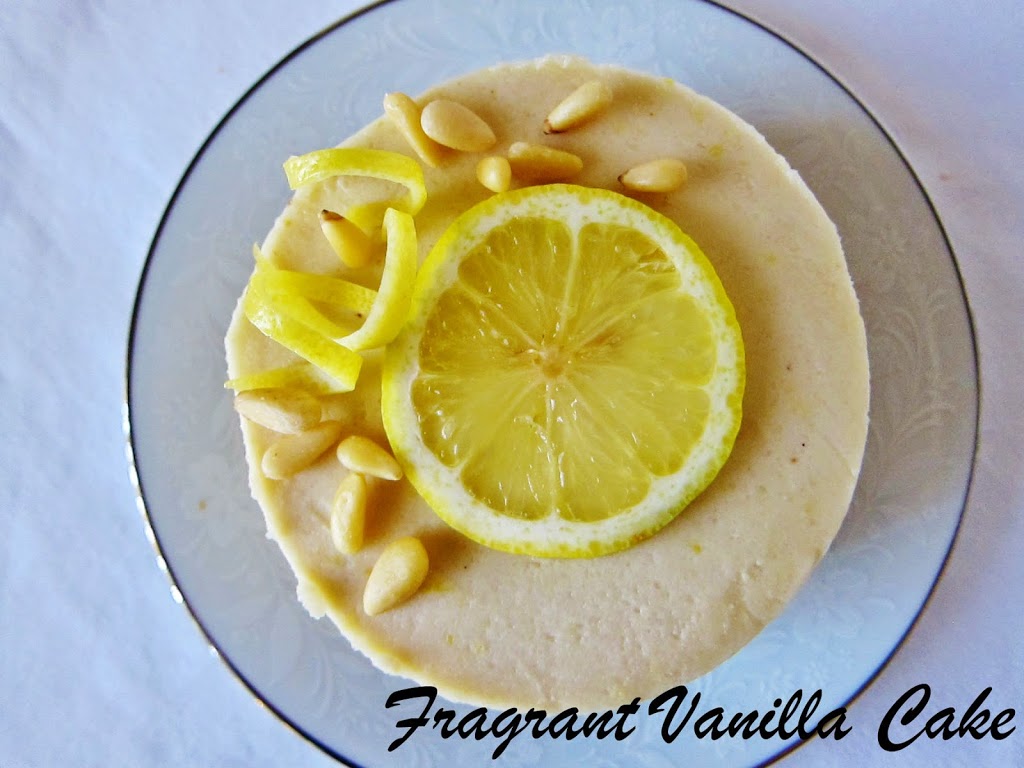 Pine nuts and lemons are a match made in heaven.  Which is why I thought that they needed to be made into a luscious raw cheesecake.  I don't usually have access to pine nuts, but recently I got a large bag fairly cheap, so I am using them to their full potential.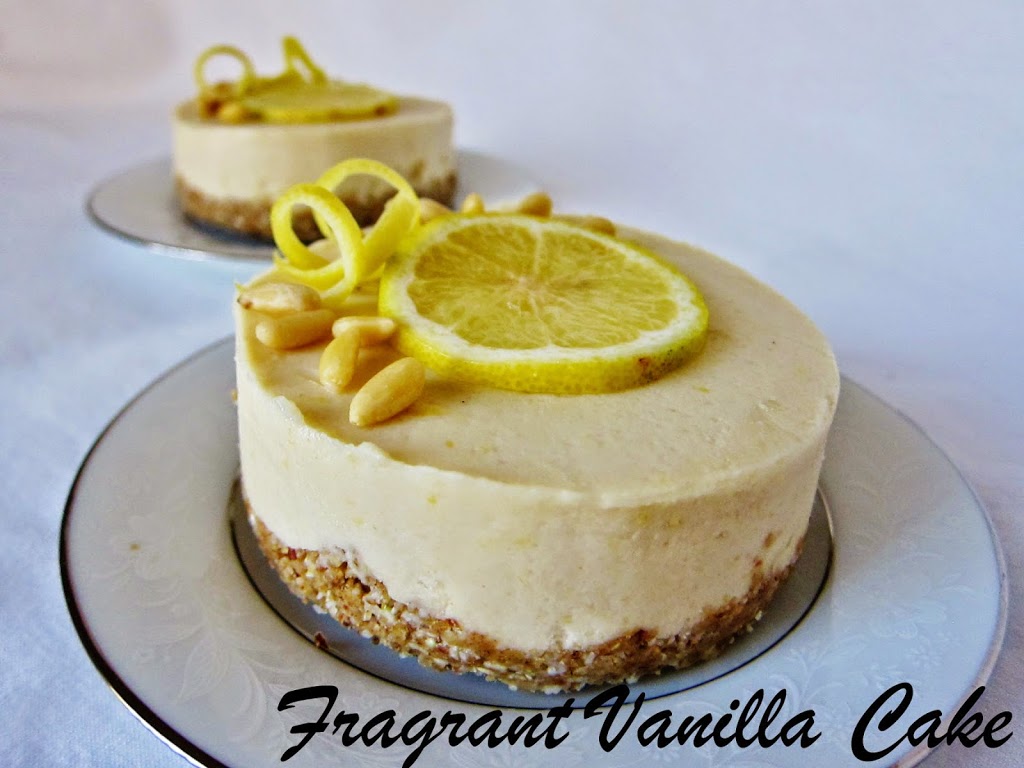 Trust me, these cheesecakes were the perfect way to use them.  Why mini cheesecakes?  Well, I wanted to have one for myself, but I had a few friends I wanted to share some with as well, and what is better than receiving your own little cheesecake?  I have long been a fan of tart lemon, so I added plenty of zest and juice to the filling.  The pine nuts made it rich and silky.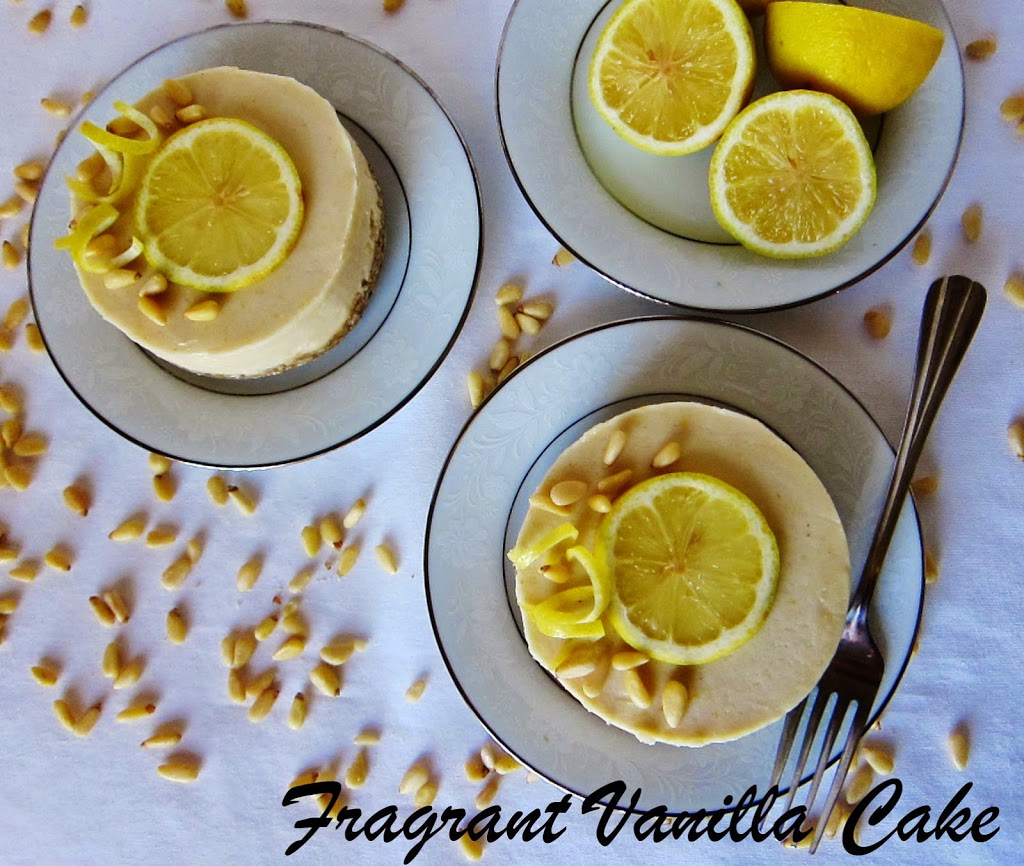 These were simply heavenly!  My taste testers approved, as did I.  Lemon, cheesecake and pine nuts were meant to be together.  It is that simple.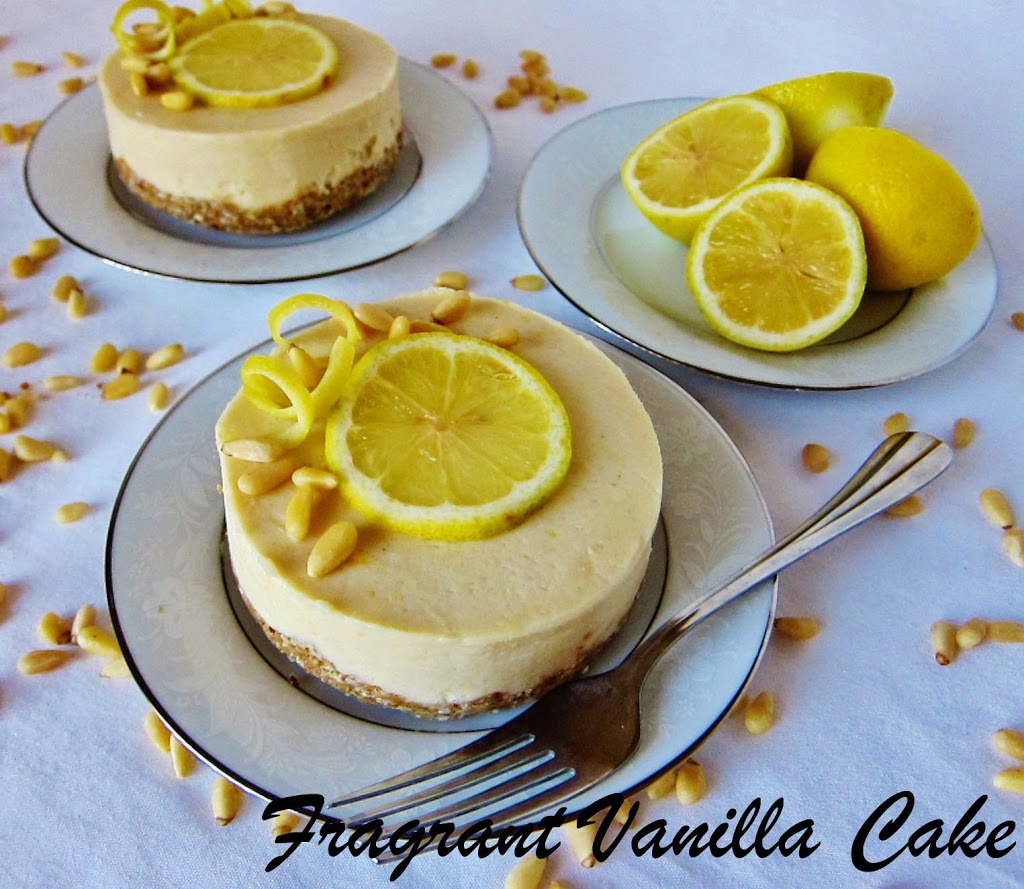 Mini Raw Lemon Pine Nut Cheesecakes
Makes four 4 inch cakes
3/4 cup dried finely shredded coconut
1/4 cup raw pine nuts
1/8 teaspoon sea salt
1/2 tsp cinnamon
2/3 cup soft medjool dates, pitted and chopped
Filling:
3 cups young coconut meat**
2 cups raw pine nuts, soaked for 4 hours and drained
1/2 cup lemon juice
2 Tbsp organic lemon zest
1/2 cup maple syrup (not raw, but if you prefer your choice of raw liquid sweetener may be used*)
1/2 teaspoon sea salt
1 Tbsp pure vanilla extract and seeds from half a vanilla bean
1/2 cup plus 2 Tbsp 
raw coconut butter
 (warmed to liquid)
Lemon slices for garnish
pine nuts for garnish
Lightly coat four 4 inch spring form removable bottom pans with coconut oil. To prepare the crust, process buckwheat, coconut, walnuts and sea salt in a food processor until it is fine crumbs, then add the dates and process until the mixture holds together when squeezed between your fingers (if not holding together, add more dates). Firmly press crust into the bottom of the prepared pans, and set aside.
To make the filling, in a food processor combine coconut, nuts, lemon juice and zest, maple syrup, sea salt vanilla, and blend until smooth and creamy. With the processor running, add the coconut butter, and process for a minute until blended. Remove the filling from the food processor and place in a bowl).
Pour the filling over the crusts, and smooth the tops.  Place in the freezer for about 4 hours or until set.  Top with pine nuts and sliced lemons.  Store in the fridge.
*Maple syrup is not raw, but if you wish you can use a sweetener that is like raw coconut nectar instead.
**If you do not have access to young coconut meat, you can substitute 3 cups raw cashews soaked for 4 hours and drained for the coconut and filtered water for the coconut water.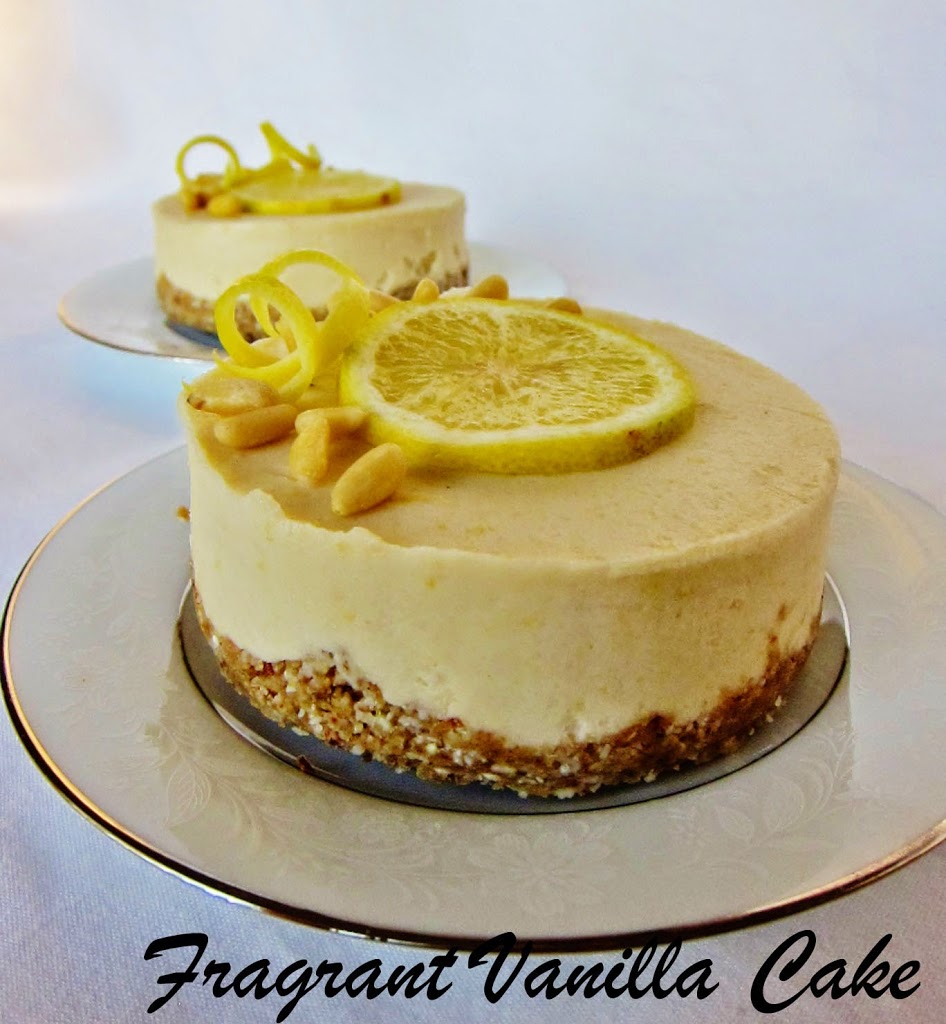 (Visited 153 times, 1 visits today)