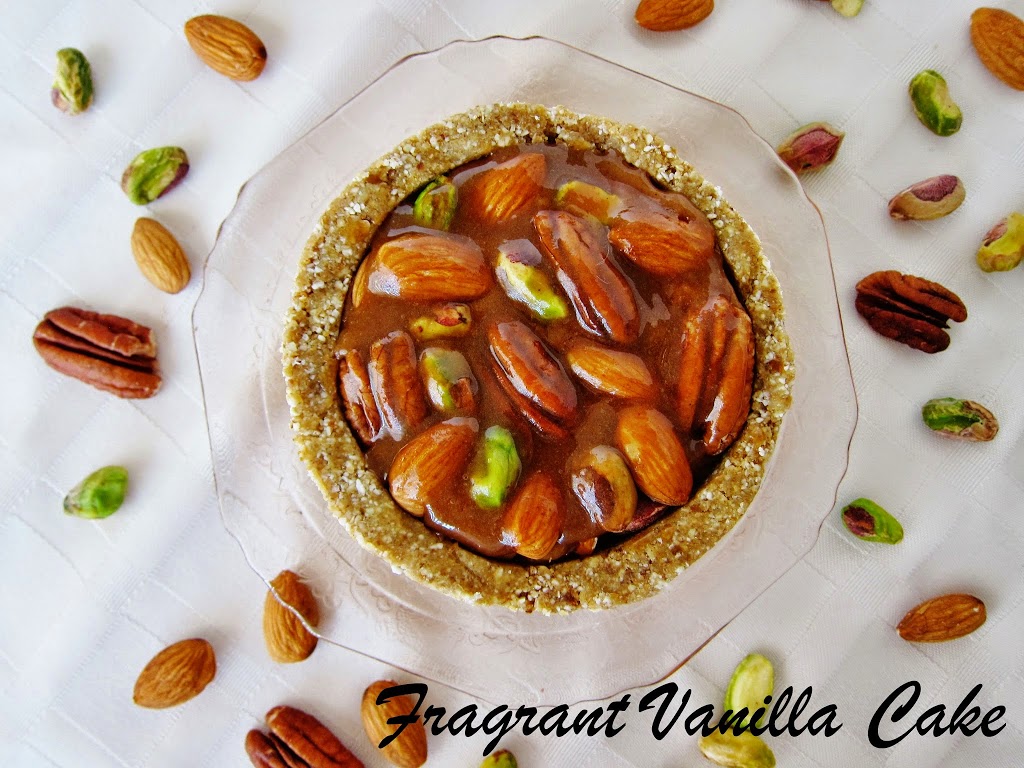 Mini Raw Caramelized Nut Tarts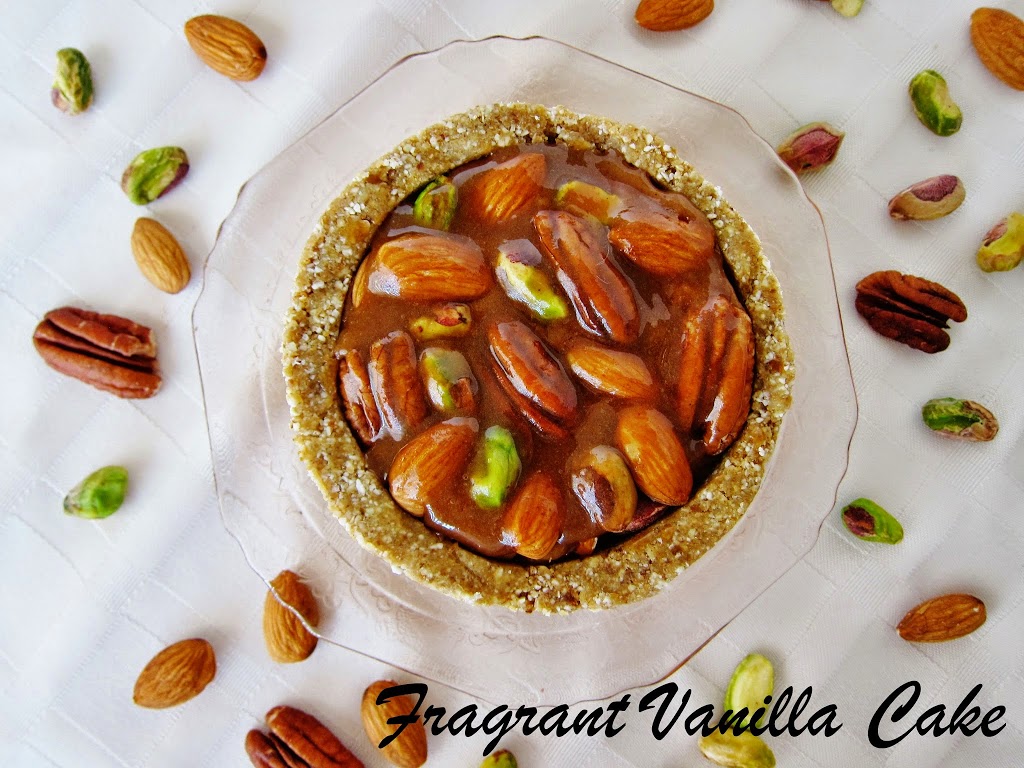 Yesterday was my Mom's Birthday and although we celebrated by going out last night, I had to make her something special for her Birthday dessert today when I had time.
She is one of my best friends and I appreciate her very much, so it was important to me to do so.
She did not want a cake, so I made one of her favorite things in the dessert world...caramelized nut tart. But mini ones since she always likes things to be small portions.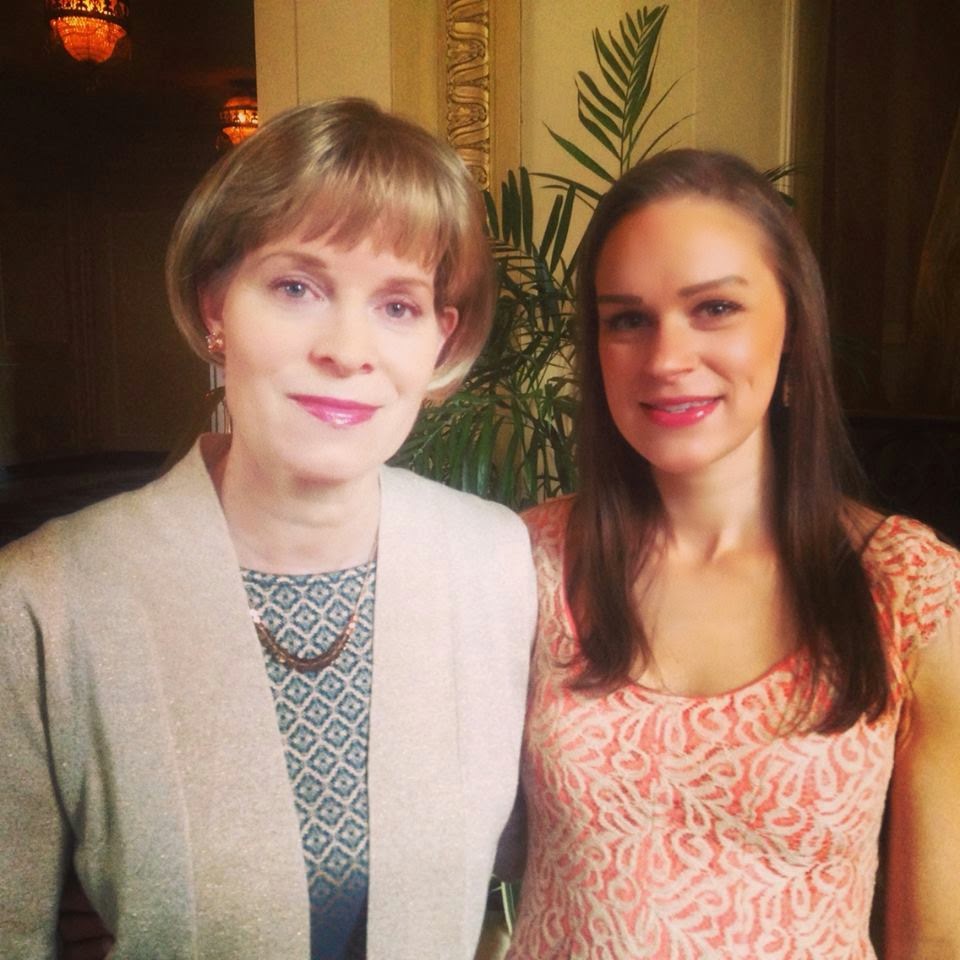 I had made a recipe a few years back before I was vegan or raw which had mixed nuts, and so I thought I would rawify that one since it was so good then and we had both loved it. Of course it was filled with dairy, refined flours and sugar...but that is nothing I can't recreate better raw! After all, you might as well be able to enjoy dessert and feel good after eating it!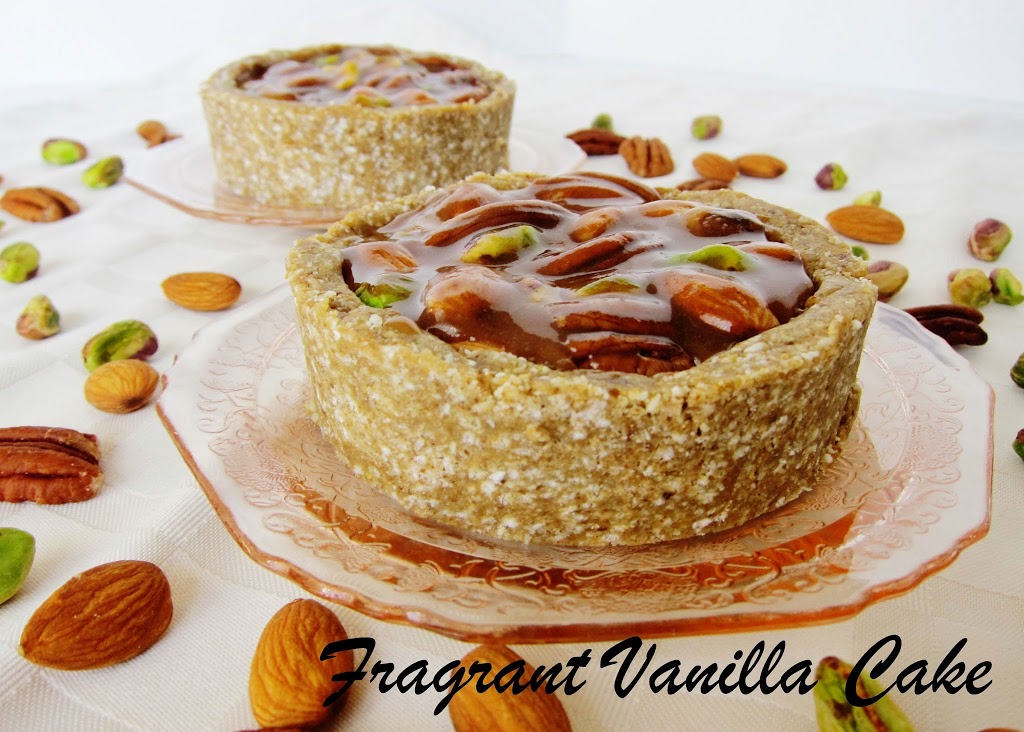 These were pretty simple to make. I made a gooey raw caramel, stirred in almonds, pistachios and pecans, poured it into a crunchy crust and voila! Little nut tarts fit for a queen (or my Mom on her Birthday). These tasted better than the original, and they were a lot less labor intensive to make! My Mom loved them too, and that is what mattered the most!
Mini Raw Caramelized Nut Tarts
1 cup raw sprouted buckwheat groats
1 cup finely shredded dried coconut
1/2 cup ground flaxseed
1 cup pitted, soft medjool dates
1/2 tsp sea salt or Himalayan salt
Caramel:
1 cup pitted medjool dates
1 Tbsp raw coconut nectar
1 Tbsp pure vanilla extract
1 cup mixed pecans, pistachios and almonds (or your choice of nuts) plus more for tops of the tarts
3 Tbsp coconut nectar or as needed
In a food processor, combine the buckwheat, coconut, flaxseed, sea salt, and dates, and process until starting to hold together when squeezed (if it doesn't, add a few more dates). Press into 4 4 inch mini pie plates (lined with foil for easy removal) or 4 4 inch springform pans (oiled with coconut oil), and set aside in the freezer.
To make the filling combine all ingredients until smooth. Remove 2 Tbsp and reserve. Mix 3/4 cup nuts to the remaining caramel and spread into the tarts. Top with more nuts and press into the filling. Whisk a few Tbsp coconut nectar into the reserved caramel (enough to make it runny as a glaze) and drizzle over the tarts. Place tarts in the fridge to set for a few hours before serving.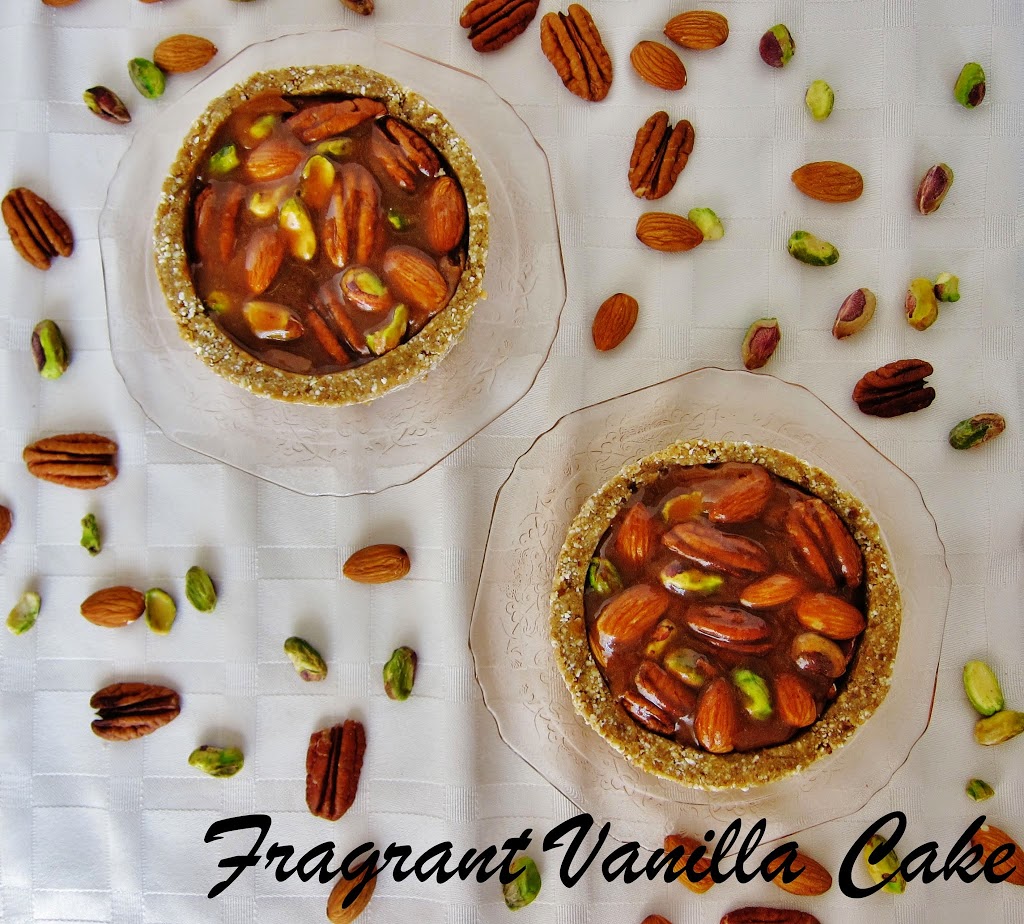 (Visited 68 times, 1 visits today)