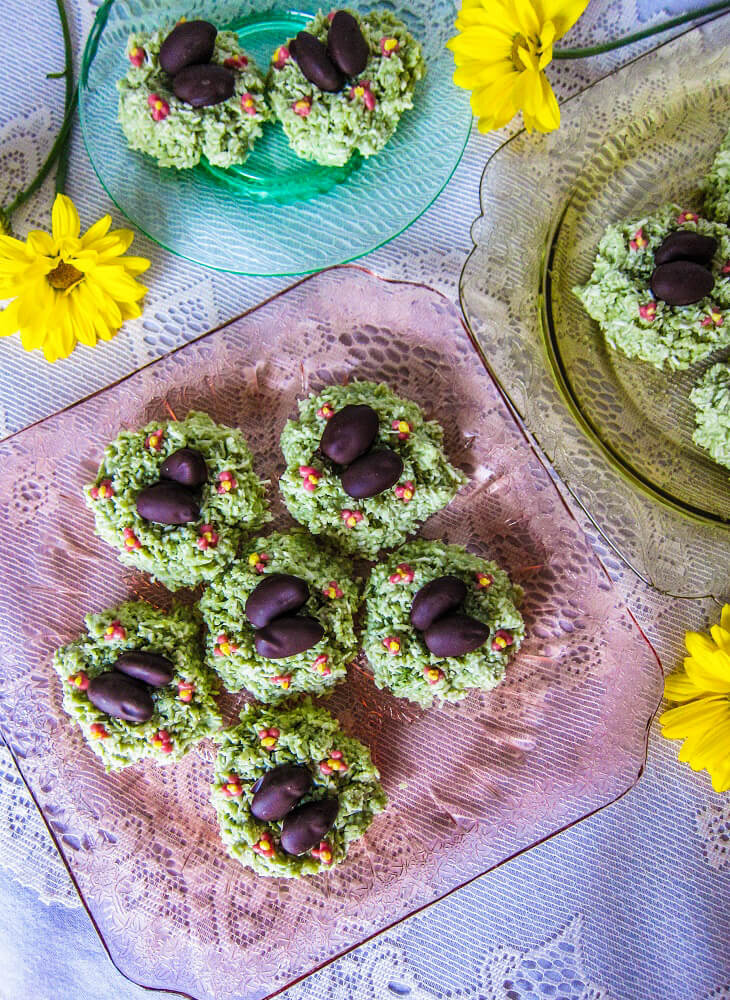 Matcha Coconut Easter Nests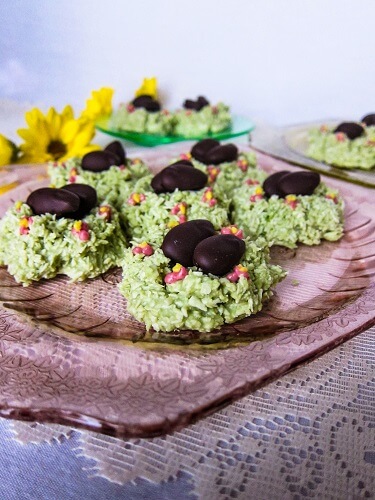 I love making Easter candy, and so when my Mom asked if I could make some white chocolate macaroon Easter nests I was all for it! I remember people always used to make them back in the day (they probably still do but I am out of the "normal" non-vegan food loop), and they were so cute! They had an either white or dark chocolate macaroon base, and usually jelly beans or those malted milk eggs inside. My Mom said she wanted the white chocolate ones, but tinted green.
So, I decided to make these ones a little more grown up and include the flavors of matcha, dark chocolate and almonds. These things are all heavenly when combined with coconut. I figured these would be fairly easy to make, and they were. But they were a little time consuming (not going to lie). It was totally worth it though when they were done!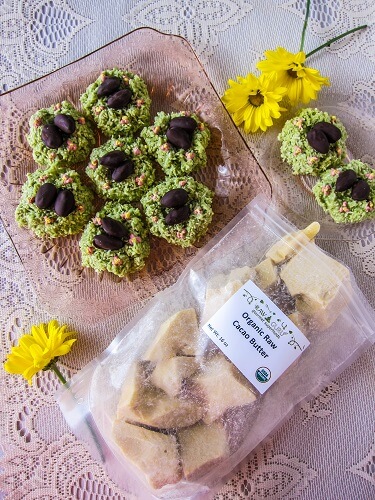 I made some home made vegan white chocolate with a mixture of Dastony coconut butter and cashew butter plus some raw cacao butter from Raw Guru. It was silky smooth and so good even before I made it into the nests. I included a little vanilla and maple syrup as well, plus the matcha to tint it green and give it a lovely green tea flavor. I formed them into cute little nests, then as they firmed up in the freezer I got to work dipping my almonds.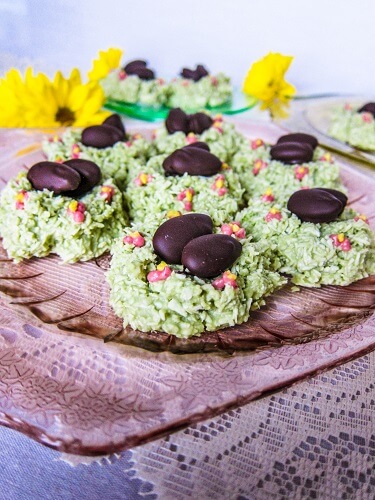 That was the part that was the most time consuming. These were going to be the eggs in the nests. Once they were all finished and put together they were so cute! Most importantly though they were heavenly! My Mom loved them too, which was also important. If you are looking for something festive to make for Easter, give these a try!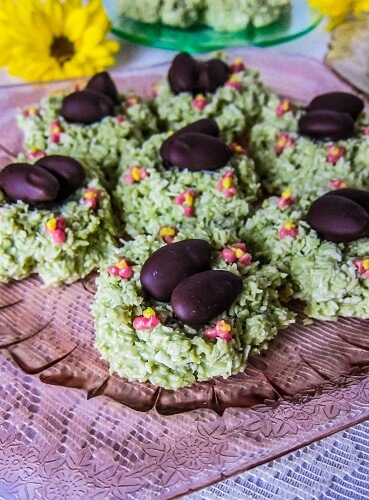 Matcha Coconut Easter Nests
Makes 24
Ingredients:
Instructions:
In a bowl, mix together the coconut butter, cacao butter, cashew butter, maple syrup, sea salt, vanilla and matcha until smooth. Stir in the coconut until coated.
Spoon into 12 mounds on a piece of parchment paper, then make a little indentation into the center of each (you may need to reshape a little with your hands, that's ok). Place in the freezer to harden.
Meanwhile, melt the dark chocolate in the top of a double boiler.
Dip each almond into it one by one, letting the excess drain off well, and set on a parchment lined tray. Place in the freezer until hard.
Pipe a little of the leftover melted chocolate into the center of each coconut nest, and place 2 almonds on it. Allow to set.
Enjoy! Store any extra in the refrigerator in an airtight container for up to a month.
(Visited 284 times, 1 visits today)