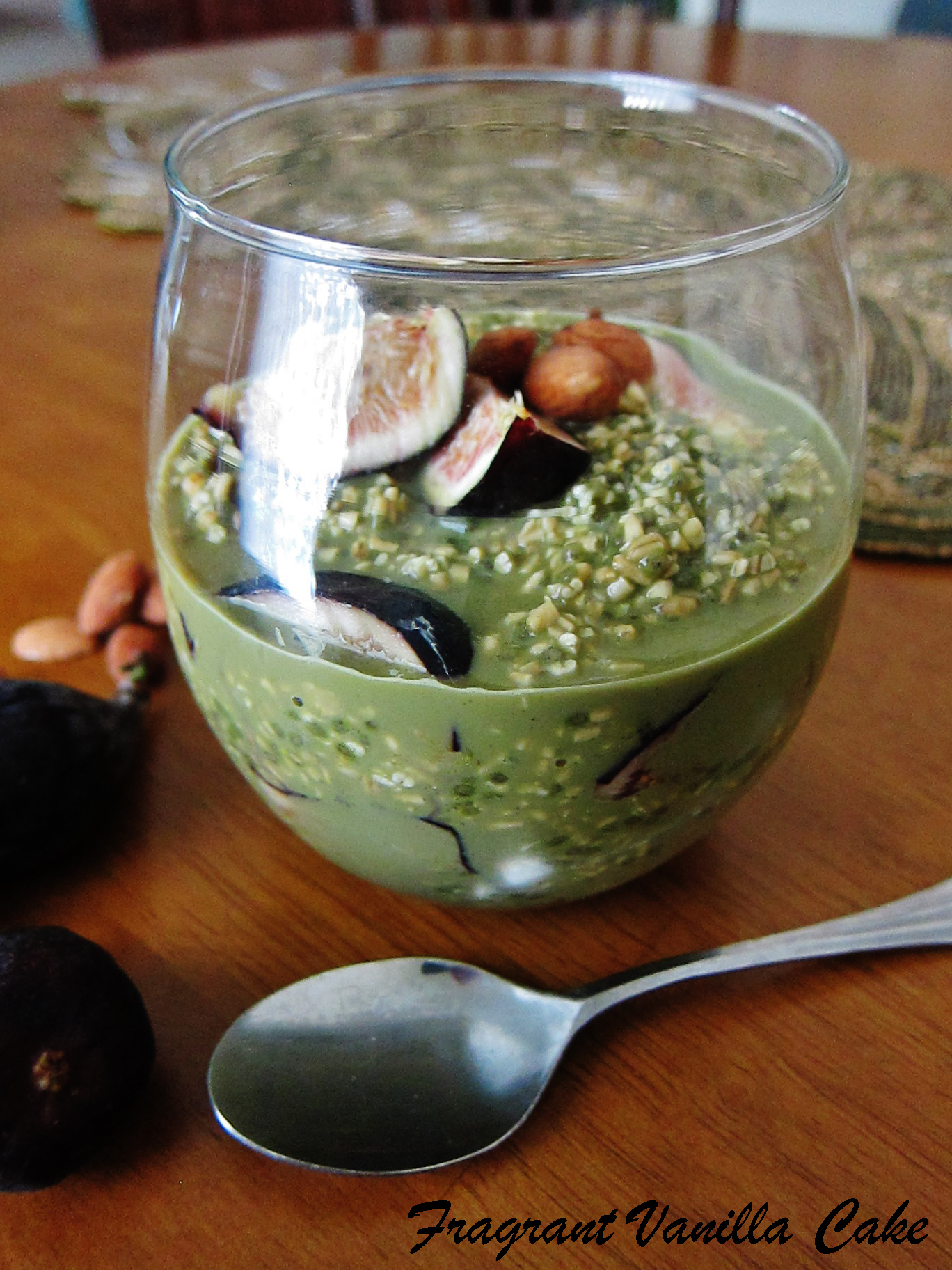 Matcha Almond Fig Overnight Oats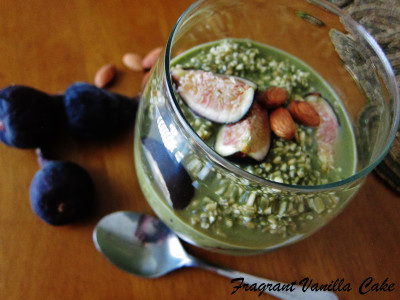 I got my hands on some gorgeous figs, and although I enjoyed some plain, some made it into my breakfast as well.  I have been making special variations of overnight oats on the weekend.  During the week I am pretty boring, just the same old spices that are cheap and quick.  But on the weekends I feel like I can play around a bit and make something special.  The one that I made with the figs, contained green tea as well.  I like to have some matcha during the day for a boost, but I figured, why not include it in my oatmeal along with the figs and some almonds?
It was a lovely colored and delicious combination.  This gave me energy for hours!  With the tea, fiber and protein (I included some vanilla powder). I need to eat things like this after a run in order to refuel and stay energized throughout the day. If you are lucky enough to get your hands on figs, you must try this.  I always kind of consider figs special because I do not find them often here.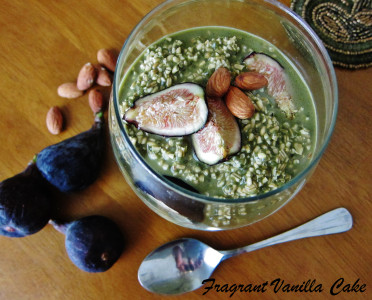 Matcha Almond Fig Overnight Oats
Serves 1-2
1/2 cup gluten free steel cut oats or rolled oats (if you want this to be raw use raw rolled oats)
1 1/2 cups filtered water
2 scoops Sprout Living Epic Vanilla Lucuma Protein Powder*
1 Tbsp chia seeds
1 tsp pure vanilla extract
1/2 tsp pure almond extract
1 Tbsp matcha powder
stevia or maple syrup to taste
1 cup fresh figs, quartered
1/4 cup chopped raw almonds
In a jar, combine all ingredients, and stir to mix together.  Let sit in the refrigerator covered overnight.  Enjoy in the morning!
*If you do not wish to add protein powder, then simply use your favorite non dairy milk reduced to 1 cup in this recipe.
(Visited 63 times, 1 visits today)