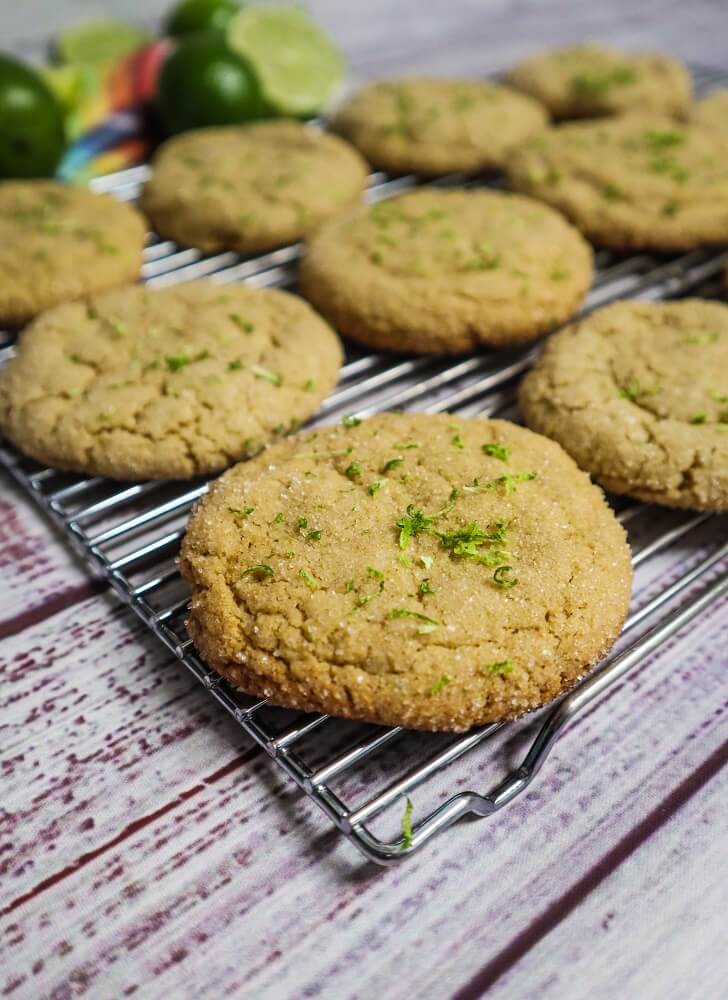 Key Lime Sugar Cookies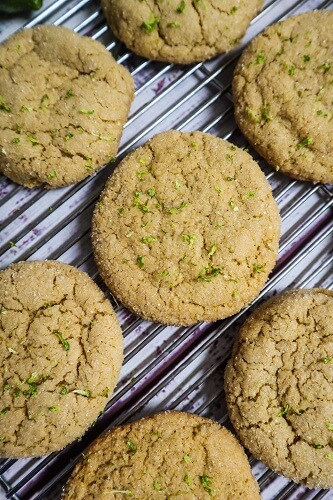 I had some limes leftover from making a key lime pie recently so I was trying to come up with something delicious to make with them. Of course limeade is always good, but I wanted something a little more fun, creative and dessert themed.  I finally decided to make cookies with them.  I wanted something simple, so I decided on sugar cookies.  The deli I work in sells some lemon sugar cookies that look amazing (that I can't have because they aren't vegan), so I thought why not make some lime ones that I can enjoy!  Also, as a side note I should remedy that not having a vegan version of thee cookies when I am less busy since I do bake some vegan cookies at work and I thought these might be a good test of that since lemon and lime are similar.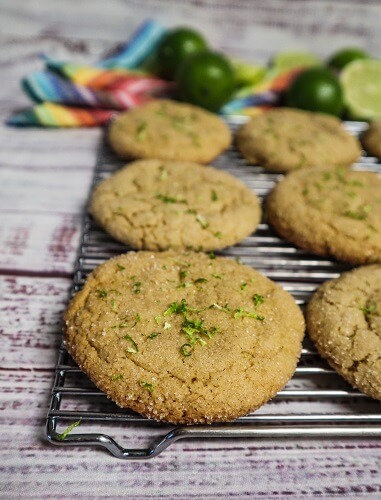 Back to these cookies though, for the base of these I used a snickerdoodle cookie I make modified without the cinnamon and with lime swapped in and it worked out perfect!  Traditionally sugar cookies just have a lot of oil, but I have a secret ingredient to cut the oil and give these a soft and chewy texture that I add...apple sauce!  Every time I tell someone about this when they taste my cookies they are usually shocked because you would never guess its in there it just gives them a nice texture!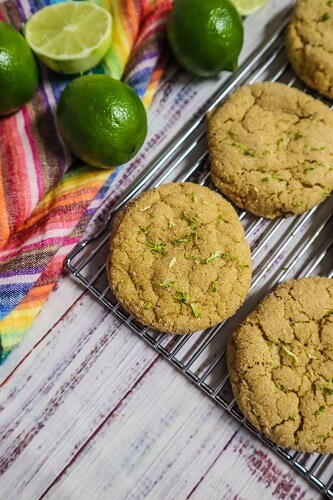 These cookies are actually really easy to make, which I love.  No refrigerating or fancy cutting required.  Just a bit of rolling into balls which I consider fun because it reminds me of play dough!  The dough was also super delicious because I did eat some since it is my favorite part of the baking process.  Plus I had to make sure they tasted good before baking wink wink.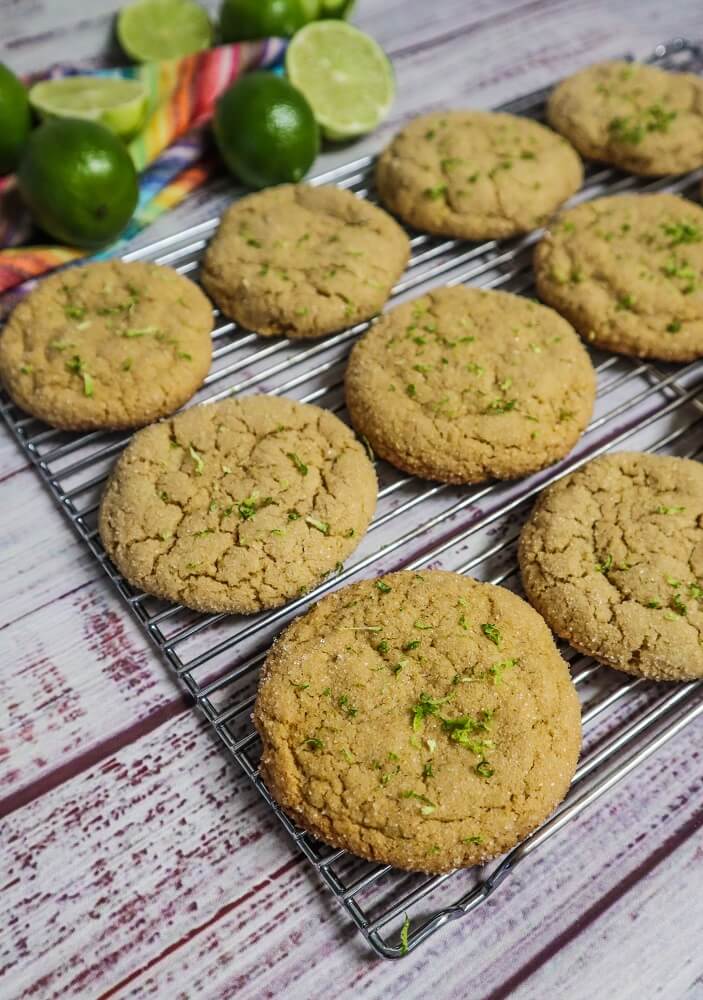 They smelled heavenly as they baked, like a key lime pie, but sweeter!  I could not wait to try some but they had to cool first.  Luckily that didn't take long.  If they were chocolate chip cookies I would have dove right in but I feel like the lime flavor tastes better once cooled. They were so heavenly when it was time to try them!  They had a buttery rich texture with a soft middle and crisp outside and a fragrant lime vanilla flavor.  These will be perfect for spring and summer and I have a feeling they would pair really well with a margarita!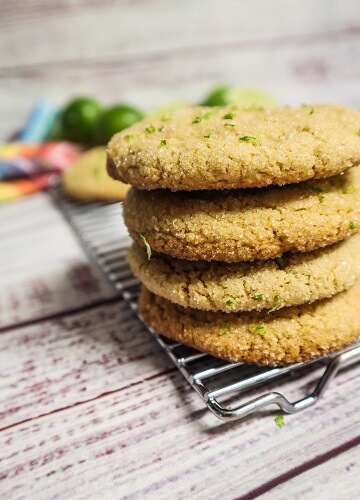 Key Lime Sugar Cookies
Makes about  1 dozen
Ingredients:
3/4 cup melted coconut oil
1/2 cup apple sauce
2 Tbsp lime juice
2 Tbsp lime zest
1 1/2 cups maple sugar or granulated sugar
1 tsp pure vanilla extract
1/2 tsp sea salt
1 tsp baking powder
1/2 tsp baking soda
2 1/2 cups whole wheat pastry flour or all purpose flour
Instructions:
Preheat the oven to 350F degrees, and line a sheet pan with parchment.
In a large bowl, combine the coconut oil, apple sauce, lime juice and zest, sugar, vanilla and sea salt and stir until smooth.
Stir in the baking powder and soda, then the flour until it is completely combined.
Shape the dough into 1 1/2 inch balls, place them on a baking tray, sprinkle with a little more sugar and flatten them slightly.
Place the tray in the oven and bake about 13 minutes until starting to brown at the edges. Remove from oven and let cool before enjoying.
Cookies keep for up to 1 week in an airtight container at room temperature, 2 weeks in the refrigerator or 4 months frozen.
(Visited 895 times, 1 visits today)