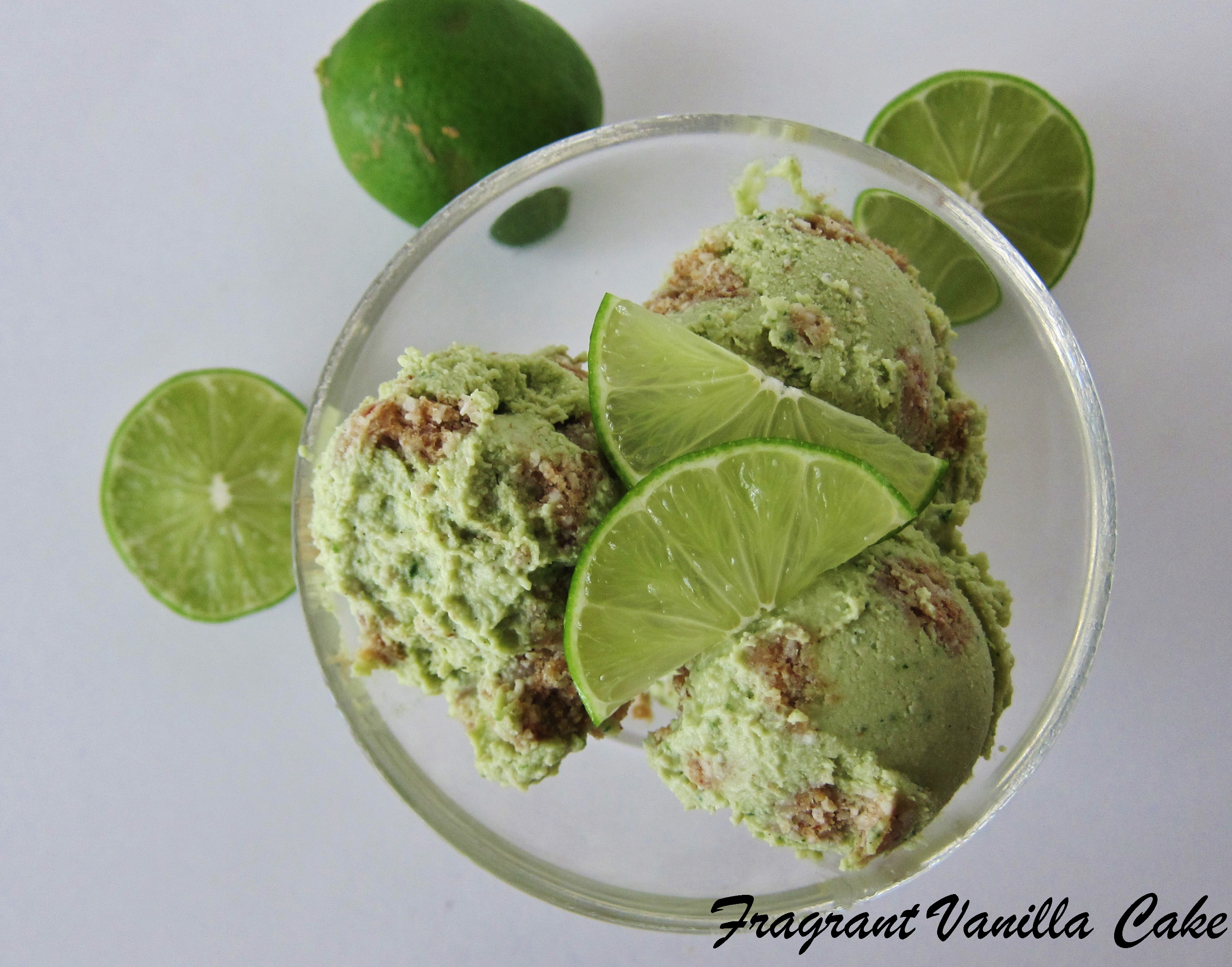 Key Lime Pie Ice Cream
I am anxiously awaiting fall and cooler temps, but I am not quite ready to say goodbye to all summer food yet.  Like ice cream.  Luckilly I don't have to though, and I do eat my ice cream year round.  Just have to eat it in my warm kitchen instead of outdoors when the temperatures start dropping.  Anyhow, I thought I would share one of my favorite ice cream recipes with you, Raw Key Lime Pie ice cream.  In case you eat ice cream year round too or you are not ready to say goodbye to Summer foods just yet.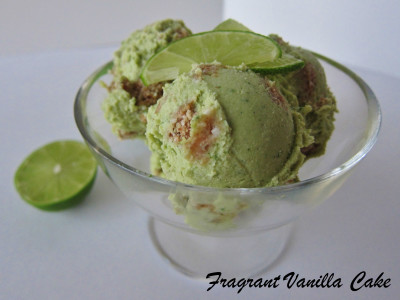 I love key lime pie with a passion. I go crazy for tart citrus desserts, and creamy desserts so it is no surprise. So key lime pie in ice cream form makes me very happy.  Now, I could have just done the filling for the ice cream part, but no it had to have the crust chunks.  Because without that it is not key lime pie in my mind.  This combination is heavenly. Like key lime pie and ice cream took a running leap and smashed into each other and created this perfection.  It may be the end of Summer, but I do not have to say goodbye quite yet.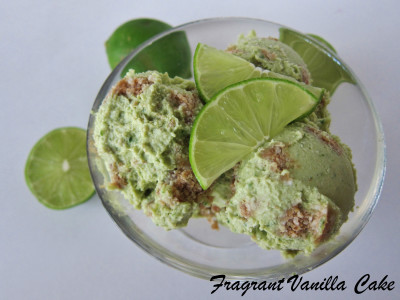 Raw Key Lime Pie Ice Cream
Makes about 6 cups
Pie crust chunks:
2/3 cup shredded coconut
1/4 cup sprouted raw buckwheat groats , dehydrated (or raw pecans)
1/8 tsp sea salt
4 medjool dates, pitted
Ice Cream:
1/2 cup coconut water
1/2 cup lime juice
1 Tbsp  organic lime zest
3  cups young coconut meat (or raw cashews, soaked 4 hours and drained if unavailable)
1 cup diced avocado
1/2 cup raw coconut nectar or maple syrup
seeds of one vanilla bean
a pinch of sea salt
1/2 cup coconut oil, warmed to liquid
To make pie crust chunks, combine all ingredients in a food processor and process until finely ground and holds together when squeezed. Form into small chunks and place in a bowl. Place in the freezer until hard.  Add coconut water and lime juice and zest to a food processor, along with avocado, coconut, nectar, vanilla, and sea salt. Process until smooth, then with the processor running, add the coconut oil slowly and process until well incorporated, about a minute. Pour the strained mixture into an ice cream maker and process according to directions. Remove from ice cream maker, and pour into a freezer safe container with a lid. Let sit in the freezer for at least four hours or overnight to firm up to scoopable consistency.
(Visited 109 times, 1 visits today)