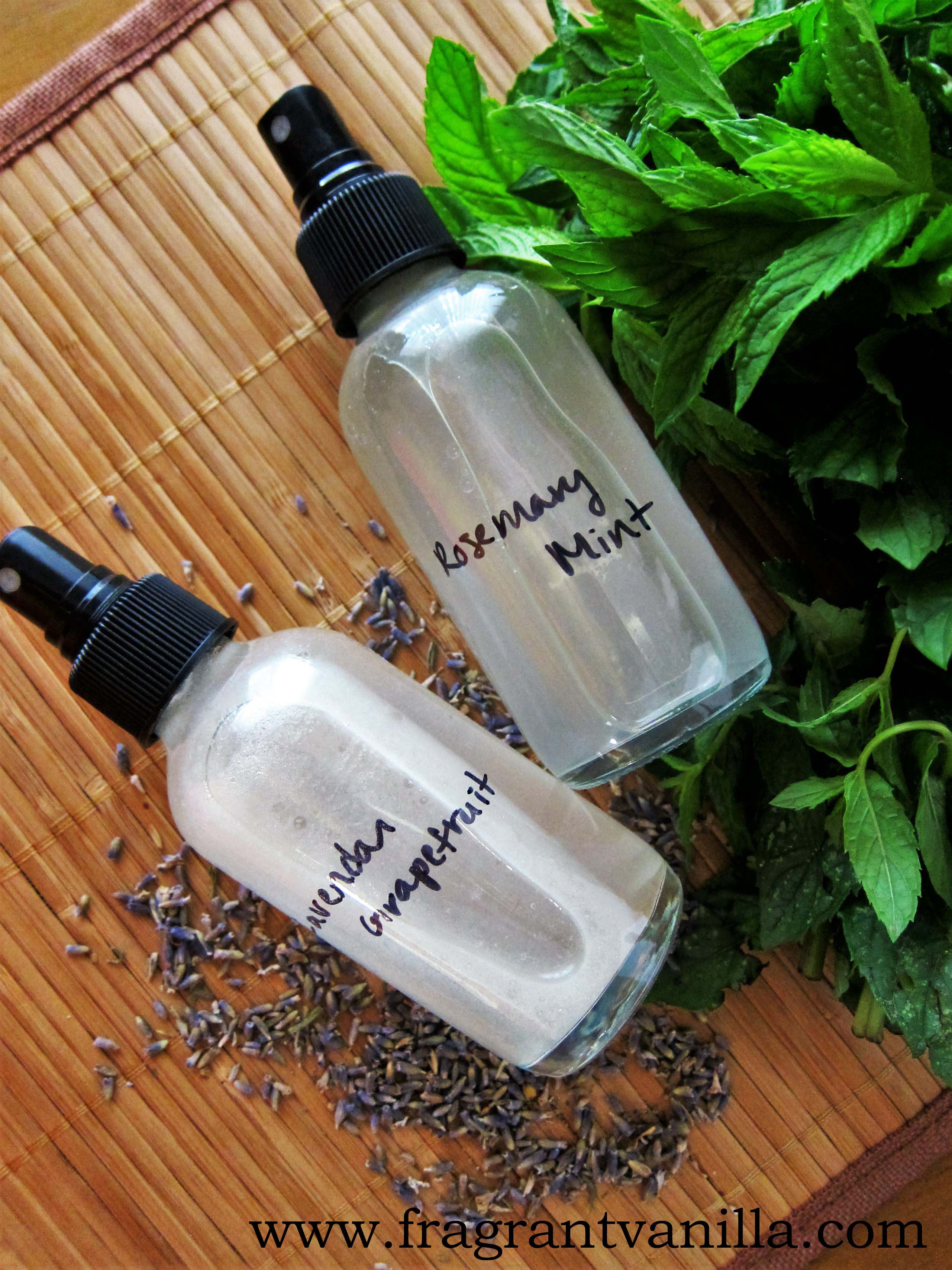 Grapefruit Lavender Body Mist and Rosemary Mint Body Mist
I love essential oils.  They make all the difference sometimes in terms of the way your body feels.  For instance.  Walking into a room to the aroma of lavender and grapefruit I am calmed and relaxed.  I sometimes like to use this scent in my room at night for that reason if I am feeling stressed or just want to feel a little pampered. If I want to cool off, a bath laced with peppermint oil does the trick. Not only that, it makes me feel more energized if I am tired and hot.  Or in the morning, I have this rosemary toner that sprays on that makes me feel awake. I love essential oils and natural scents.  I am not a fan of artificial perfumes with synthetic fragrances.  To be honest, those make me feel sick, and so for about the past 10 years I wear only real fragrances, like essential oils.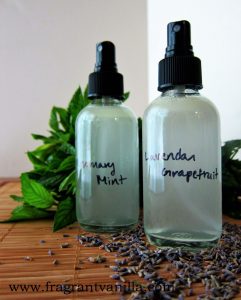 I decided last week, I wanted to make my own refreshing body mists.  So, I did a little research on what to use in them, then decided on what worked for me, and made some.  It was really quite easy, and what is better than creating your own scent that you love?  I made rosemary mint, for when I need a little cooling action or something to make me feel more refreshed, like say after my workout when I am really hot (because sometimes even after a shower I still am), or even before to energize me.  When I was in high school we used to rub a little peppermint under our noses to make us more energized before track races.  It worked!  It still works now, peppermint is a happy scent that makes me feel awake and clean.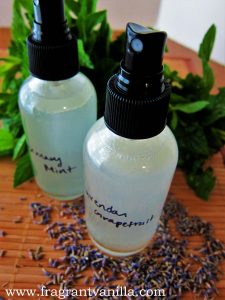 The second was a grapefruit lavender.  I often use this combination when making my own deodorant, so I know I love it.  But I thought it would be a good scent for before bed to relax me, or just to spray on if I felt a bit stressed (or just to smell good of course).  Both of the scents were so easy to make and smell so good!  Plus cheaper to make than the ones you can buy if you have all of the oils already.  The thing is if people stopped using all that synthetic fragrance stuff and went for this, I think they would feel so much better because they wouldn't be putting toxins on their body and they would be surrounding it with scents to heal it instead of hurt it.  So, here are the recipes if you wish to try them for yourself!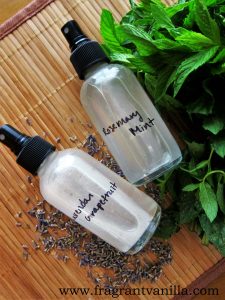 Rosemary Mint Mist
8 oz spray bottle
1 1/2 Tbsp vodka
6 drops rosemary essential oil
4 drops peppermint essential oil
scant 1 cup filtered water
Grapefruit Lavender Mist
8 oz spray bottle
1 1/2 Tbsp vodka
6 drops grapefruit essential oil
4 drops lavender essential oil
scant 1 cup filtered water
For either flavor, add all ingredients to the bottle, put the top on and shake.  Spritz yourself a few times and feel refreshed! Shake every time before using.
(Visited 2,097 times, 1 visits today)