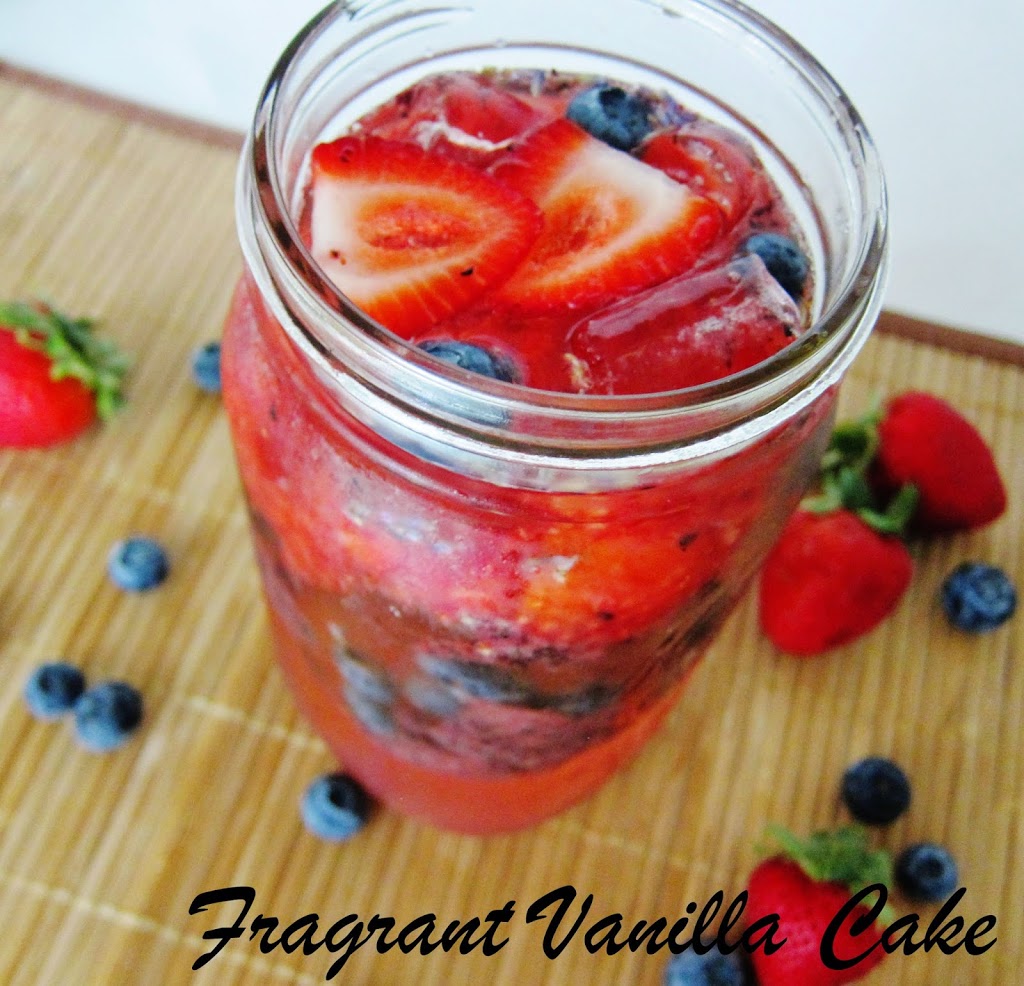 Double Berry Lavender Lemonade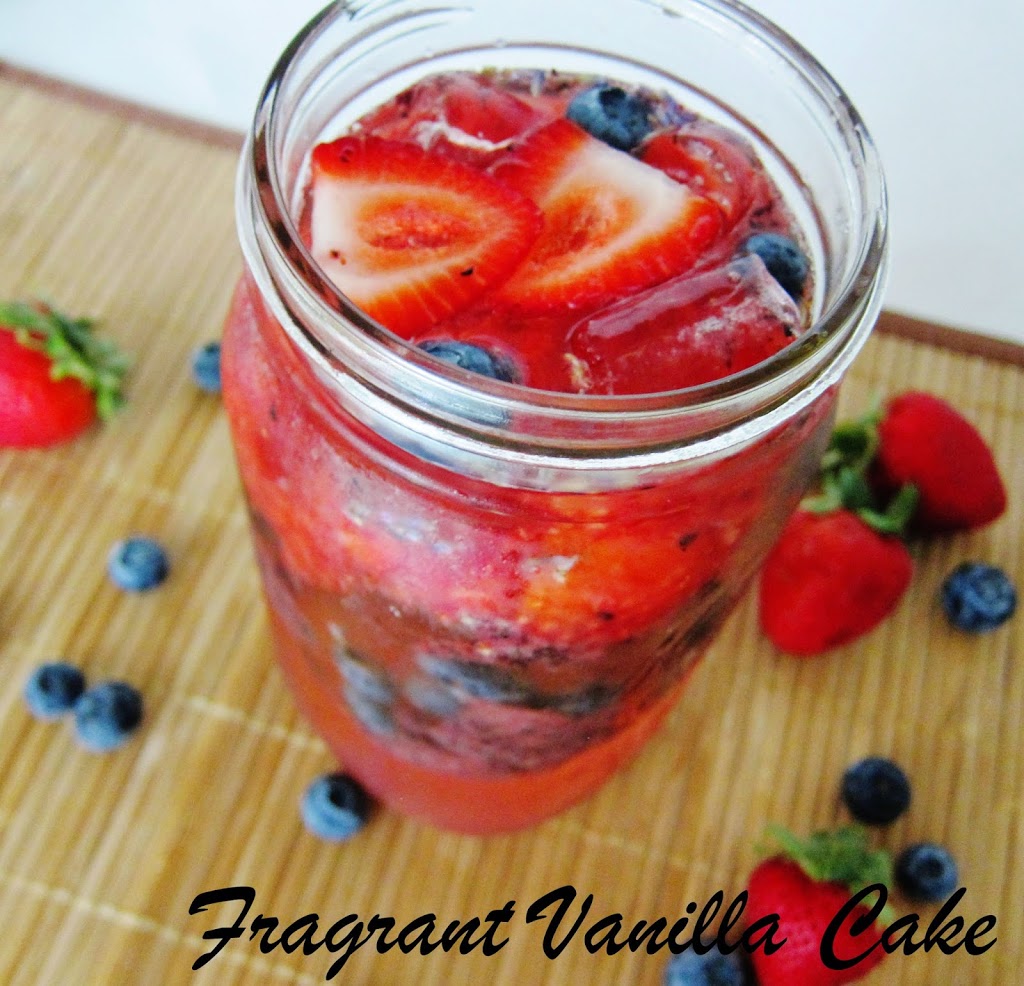 Every 4th of July my Mom and I used to go up to my Grandparent's Cabin.  It was heaven to me as a kid.  Playing in the lake all day, eating all of the delicious snacks my Grandma would set out for us kids, then watching fireworks once it got dark.  Here is a pic of me when I was about 4 years old, enjoying myself at one of those gatherings.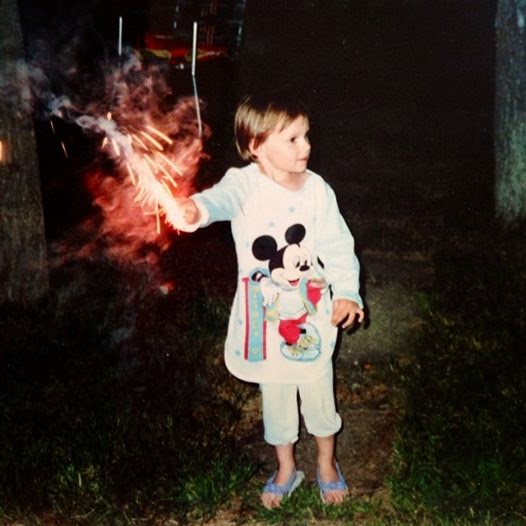 I have always loved the 4th of July.  It is close to my Birthday, which is in a couple weeks, and this is my favorite time of the year.  Partly because there are so many delicious fruits available.  If you read my blog a lot you have probably noticed I have made a lot of berry recipes lately.  Which is because I anxiously await them every year and use them in everything I possibly can when I get them.  I thought I would share a recipe for one of my favorite simple pleasures, Double Berry Lavender Lemonade.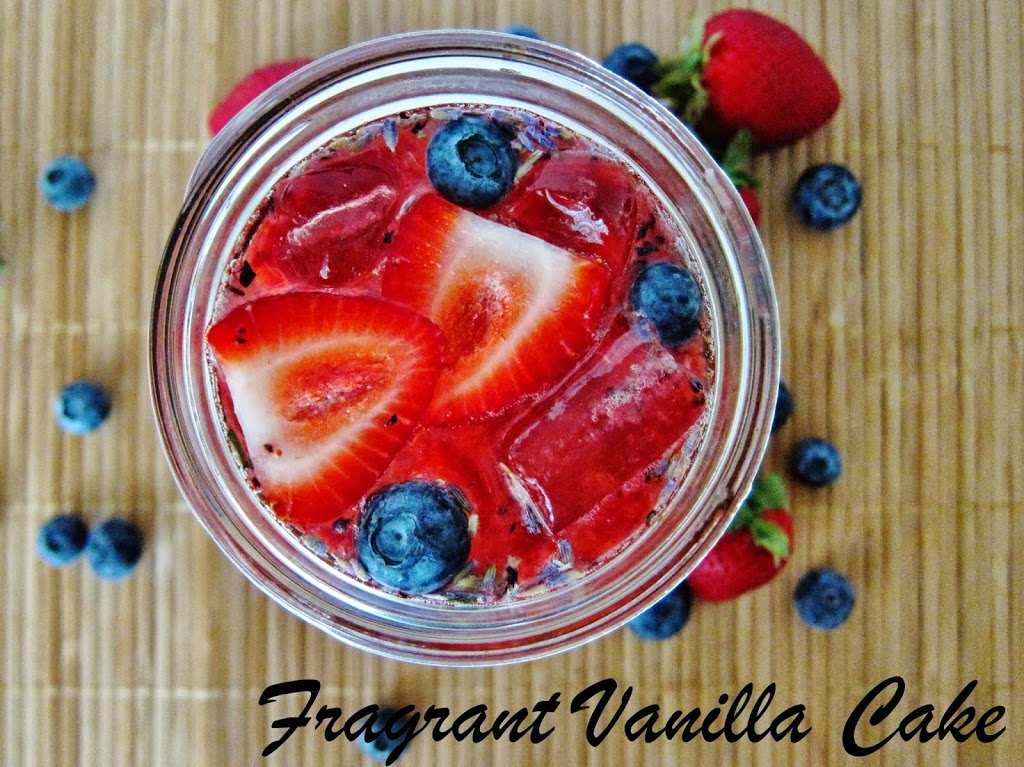 I make this often in the summer, but I thought it appropriate for the 4th of July because of its beautiful color.  Another variation on it, if you do not have lavender on hand is to make the syrup without the lavender, then muddle fresh basil into the drink.  That is delicious as well!  Happy 4th of July, I hope you all have a wonderful weekend!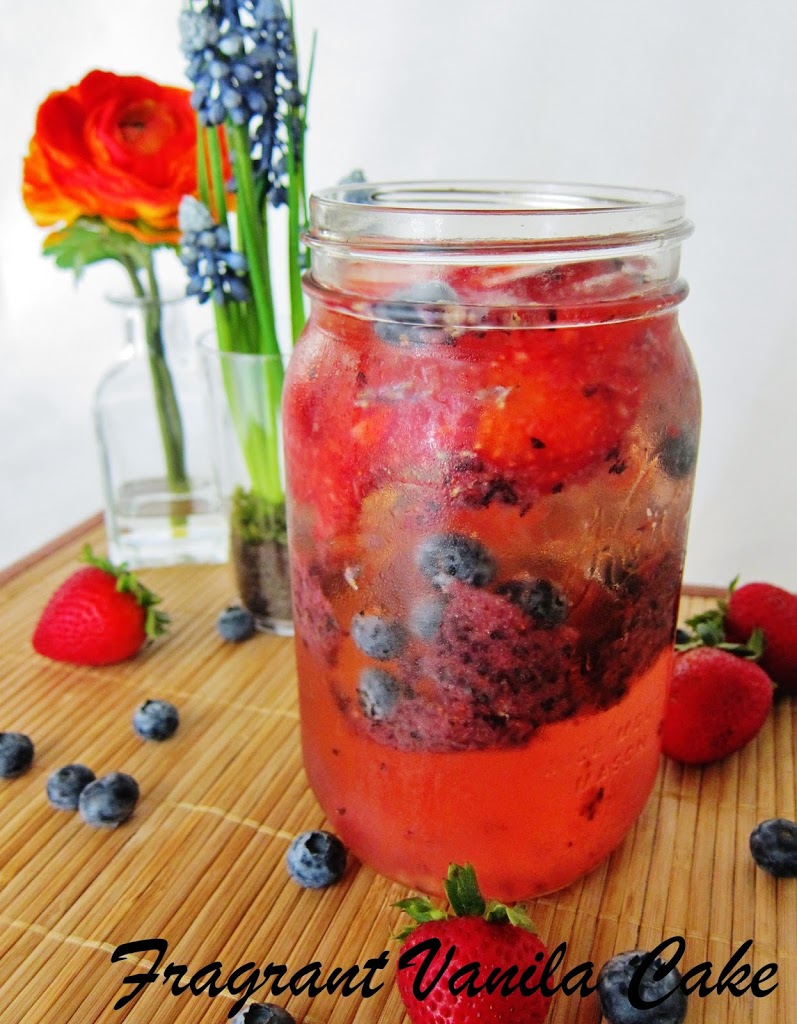 Double Berry Lavender Lemonade
Makes 2
1/4 cup fresh organic strawberries, pureed
1/4 cup organic blueberries, pureed
1/4 cup lavender syrup* or to taste
4 cups water
2/3 cup lemon juice
ice cubes
Add strawberries, blueberries, and lavender syrup to a glass with 2 cups water, 1/3 cup lemon juice and a few ice cubes, and stir until blended.
*Lavender syrup
1/4 cup raw coconut nectar or maple syrup
1/4 cup filtered water
1 Tbsp dried lavender flowers
Combine all ingredients in a small jar, and shake to dissolve syrup.  Let sit at least overnight to infuse and keep in the fridge for up to a few weeks.
(Visited 48 times, 1 visits today)