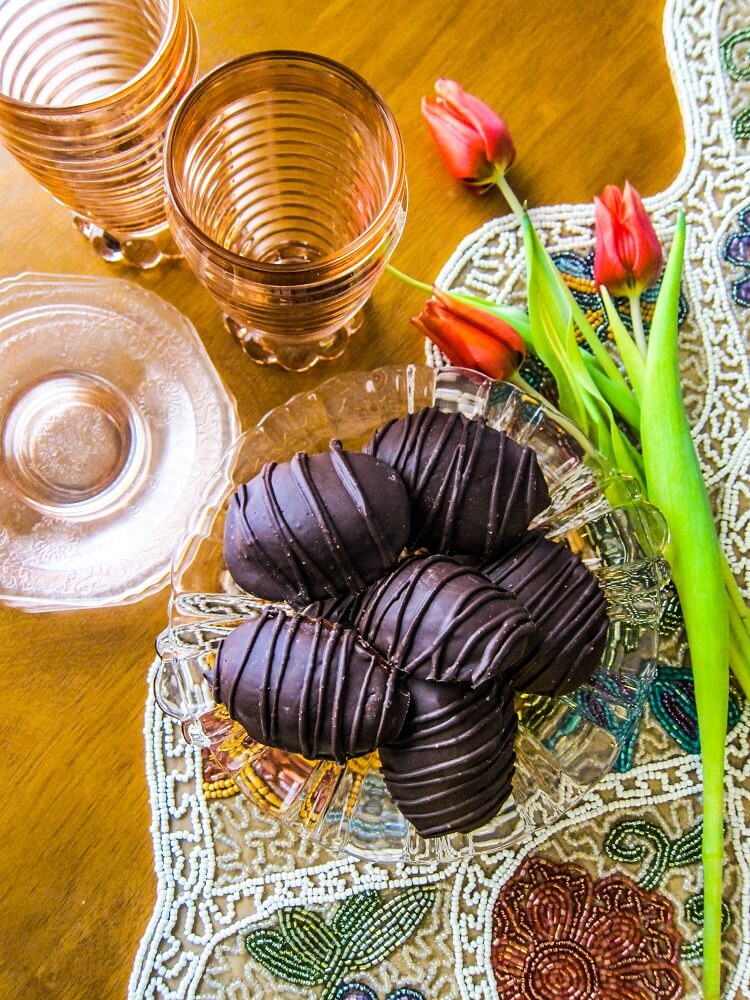 Chocolate Almond Butter Eggs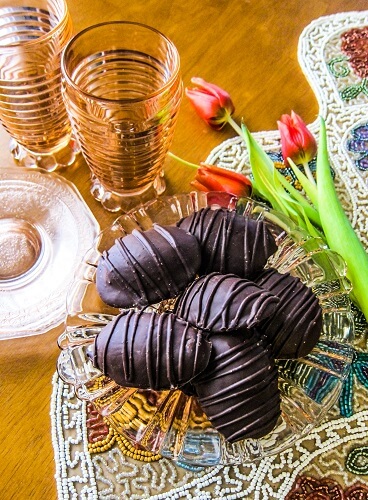 When I was little, I think Easter candy was my favorite candy of all even above Halloween candy. I loved that you could get malted milk ball eggs, pastel colored M&Ms and giant Reese's peanut butter eggs all in one Easter basket haul. I also loved hunting for Easter eggs filled with candy and goodies. We would always have contests to see who could find the most although we all had to share and swap when it was all over so we got the same amount of candy. Funny, a few times my Dad hid the eggs so well that we found them later in the year in random spots like under the couch or something. I think I even ate the candy I found too even though it had sat a while because my 8 year old self didn't care.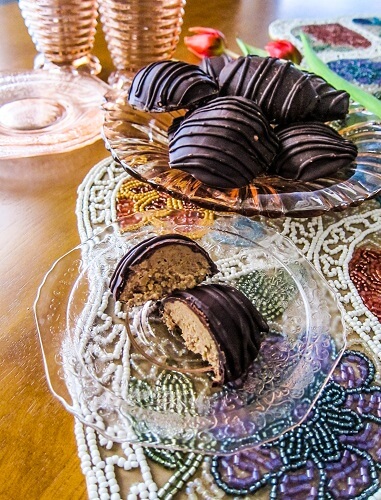 My favorite of all the Easter candy were the giant eggs. The strawberry and raspberry cream and peanut butter ones were amazing at that point in my life. I make peanut butter ones now myself every year because it is fun and that way I know the ingredient quality is good plus I can guarantee that they are vegan. I decided to make almond butter ones this year as well, because I love almond butter almost as much as peanut butter and I had a few people I wanted to share them with who do not care for peanut butter.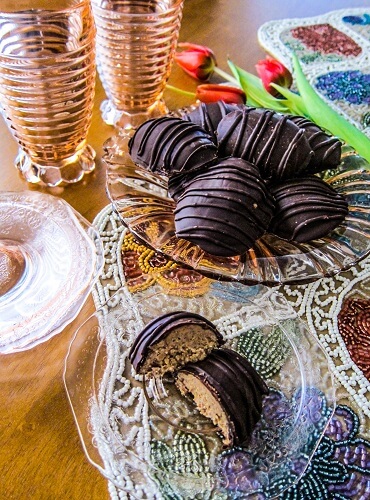 I feel like almond butter is kind of a little more fancy too. I had a lot of fun making these and although it is a process that takes a few steps it is really pretty easy. I used it as a post work stress relieving activity because making desserts totally calms me and makes me happy (so long as they turn out, which they usually do). You feel kind of like a kid playing with play dough when making these eggs because I don't have any fancy molds and I mold them by hand instead.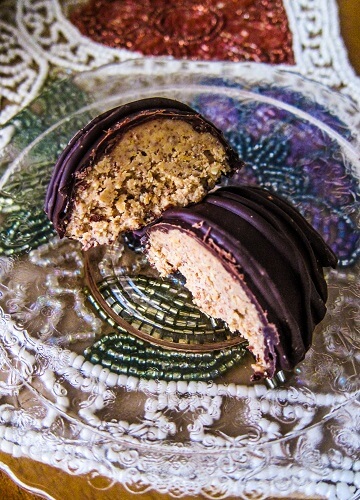 The filling is actually pretty simple, mostly almond butter with some coconut flour to make it into almost a dough that can be molded. I wanted my filling to not be too sweet so I didn't add any sweeteners, but I know most people like things like this sweeter than me so I have included a little maple syrup in the recipe for those people. Once you dip these in dark chocolate they are sooo freaking good! I made them pretty big so one is pretty satisfying but it is super tempting to eat another one. If you are an almond butter fan, give these a try for Easter!
Chocolate Almond Butter Eggs
Makes about 10
Ingredients:
1 cup smooth organic almond butter
1/3 cup coconut flour (or as needed)
1 Tbsp maple syrup (optional)
1/4 tsp sea salt
1 1/2 cups vegan dark chocolate chips, or chopped vegan dark chocolate
Instructions:
In a bowl, mix together the almond butter, coconut flour, maple syrup, and sea salt until smooth and well combined. You want it to be the consistency of dough, if it is still too soft (since almond butter may vary in how liquid it is), add a little more flour.
Shape into eggs, and place on a parchment lined tray. Place in the freezer to chill for 1-2 hours.
Meanwhile, when you are ready to dip the centers, melt the chocolate in the top of a double boiler until smooth.
Dip each egg into the chocolate (letting the excess drain off, I like to set mine on a fork to dip to make it easier) and place back onto the tray until they are all done. Place in the freezer to set the chocolate until it is hard, which usually takes 5-10 minutes. Enjoy!
Store any leftovers in the refrigerator in a container with a lid for up to a few months.
(Visited 182 times, 1 visits today)