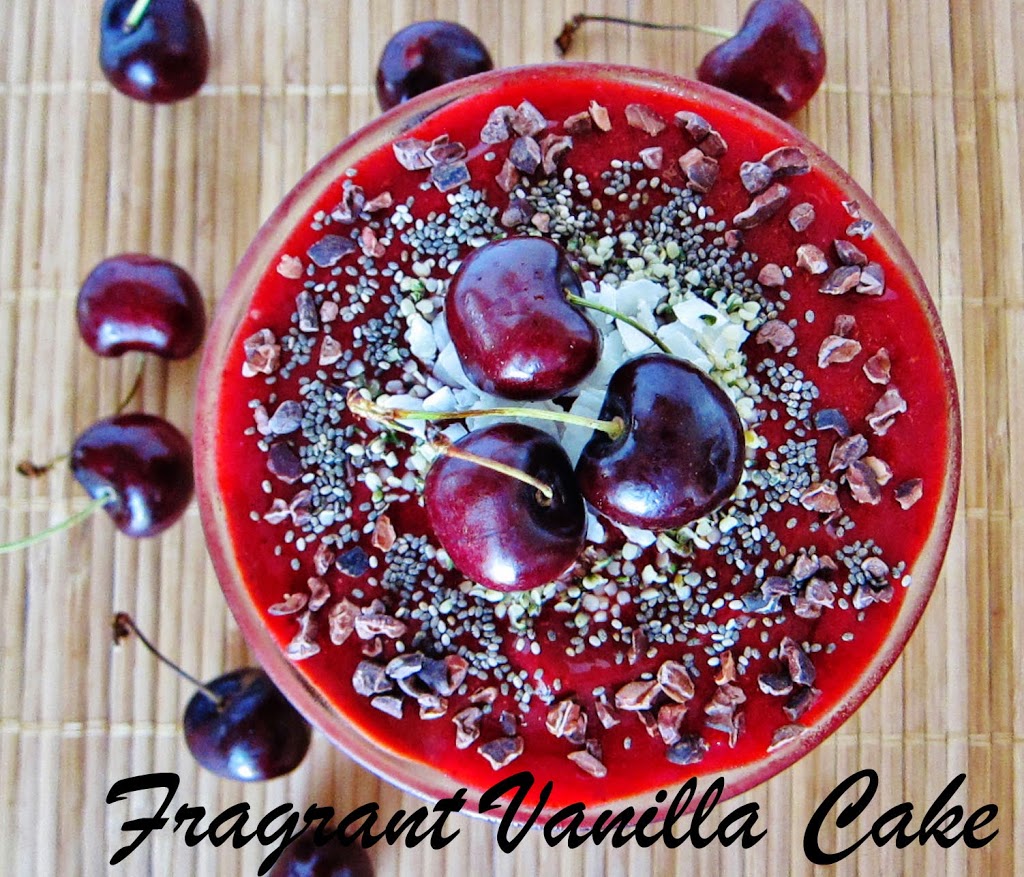 Cherry Cacao Smoothie Bowl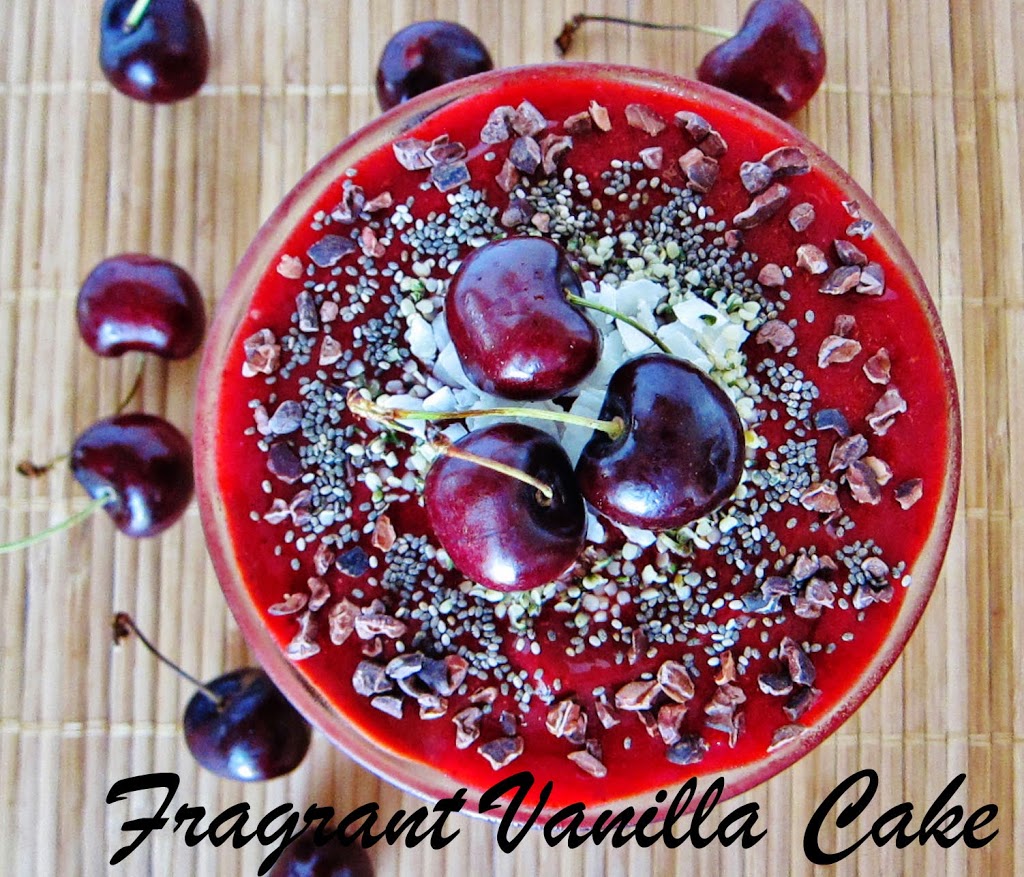 Sleeping in, going for a run on a perfect cool summer morning, and making myself a smoothie bowl. That is my ideal start to the day. That was how it was last Sunday. It doesn't usually go like that in the summer. It is usually a hot sticky day here mid-July and 50 and 60 degree morning temps are pretty rare. But I will take it! My body was thankful for that as well. Don't get me wrong, I am grateful for every day I am able to even get out the door and run pain free, bugs, humidity, heat, rain and all...but this cooler stuff was icing on the cake. I like to think it was kind of a Birthday present the temps being cool this week. I can remember the past few years it was over 100 degrees this part of July. Anyways, I was feeling so energized and happy Sunday and making this delicious Cherry Cacao Smoothie Bowl added to the happy part. It was so yummalicious!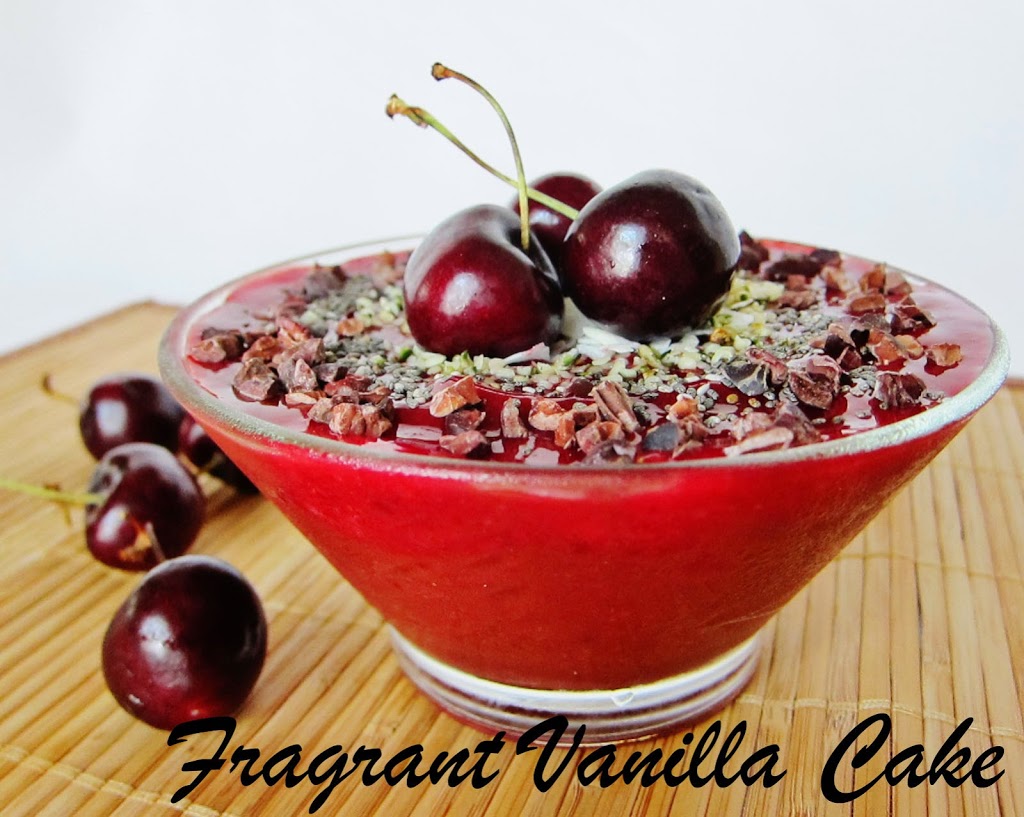 I enjoy coming up with a different smoothie bowl every week. It keeps it interesting and exciting for me. This time I was craving cherry. In addition to the cherries, I added in some strawberries I had on hand as well and a dash of cacao powder and raw chocolate protein powder as well. I topped it off with raw cacao nibs, chia seeds, hemp seeds, coconut and more cherries. It was delicious! This is the best type of dessert...one that nourishes, energizes and tastes amazing!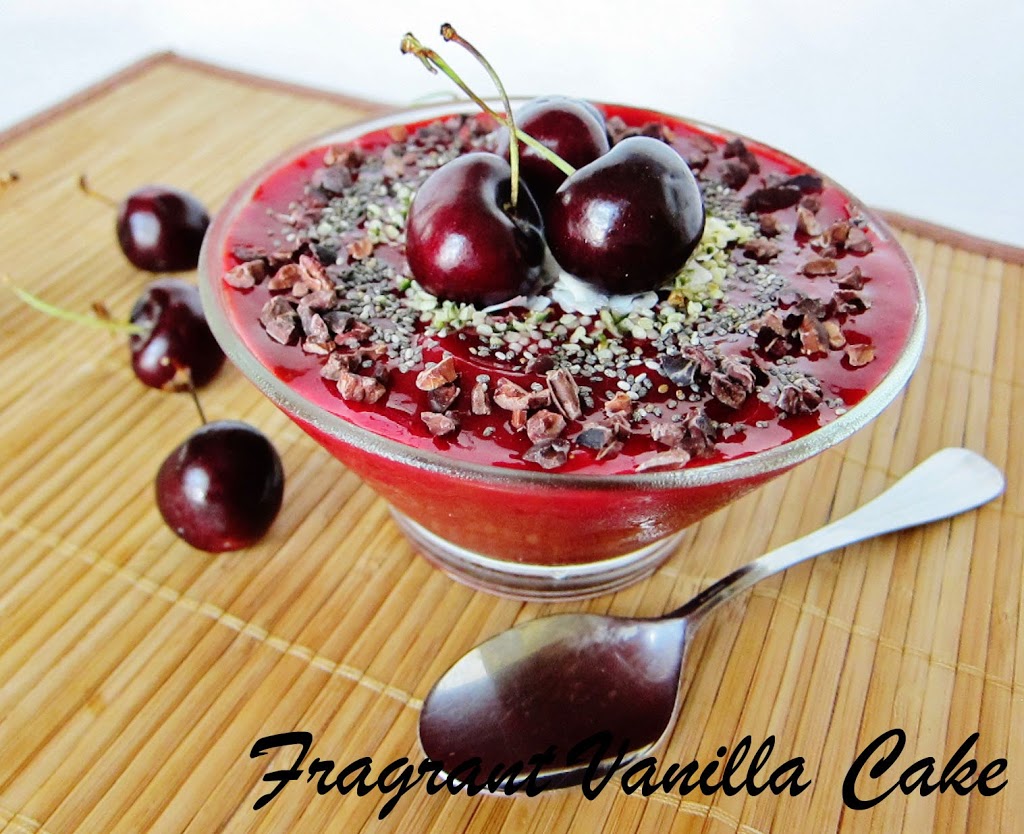 Cherry Cacao Smoothie Bowl
Serves 1
Smoothie:
1 large bananas, frozen and cut into pieces
1 cup frozen organic strawberries
2 cups organic cherries
3 Tbsp raw cacao powder
1 scoop raw chocolate protein powder (optional, I used Garden of Life brand)
1/4-1/2 cup raw hemp milk or coconut milk (depending on how liquidy you like it, I like mine thick so I add less)
1 tsp pure vanilla extract
stevia to taste (or your choice liquid raw sweetener)
Toppings:
raw cacao nibs
chia seeds
shelled raw hemp seeds
large flake dried coconut
fresh cherries
For the smoothie, combine all ingredients in a blender and blend until smooth, using the tamper to press the mixture into the blades. Pour into a bowl, top with toppings (I used about 1 Tbsp of each). Enjoy!
(Visited 114 times, 1 visits today)