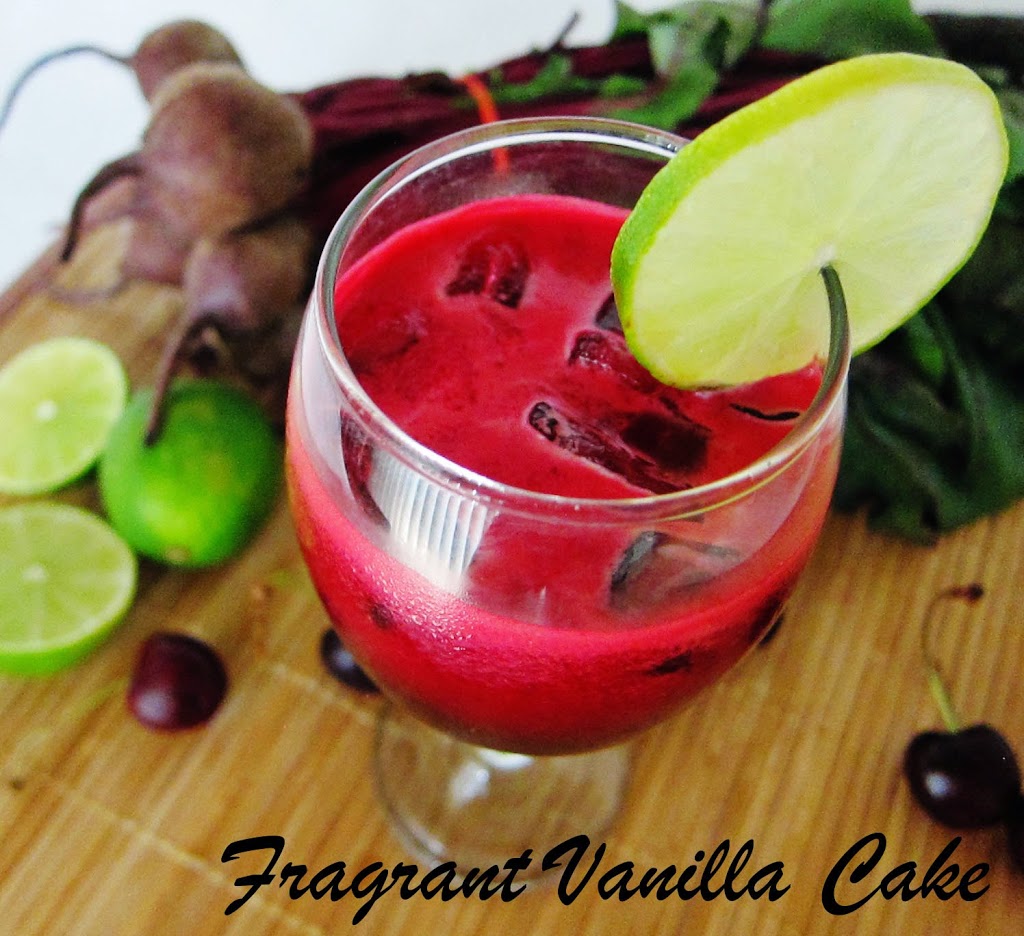 Cherry Beet Sangria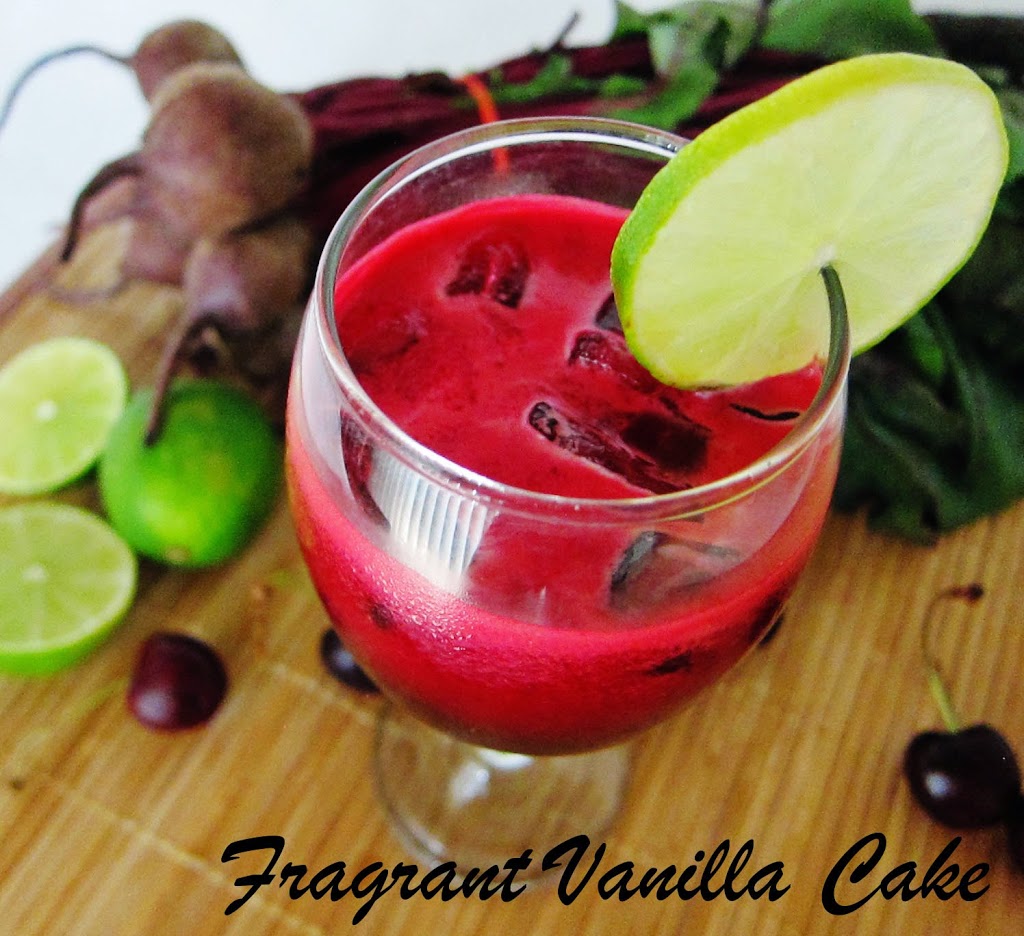 My Mom is a big fan of sangria. Although to her a sangria is often adding pomegranate juice to leftover wine. I admit, when I used to drink wine a lot I wanted it to be all wine and not anything else mixed in. This is because to me many sangrias were too sweet with all of the sugar added in. When I did make my own at home there was no sugar, just wine and real fruit. It was delicious, and my Mom agreed, saying it was the best she had ever had. I was thinking about that yummy sangria last week, and I decided that I needed to make a non-alcoholic version with beets instead of the wine.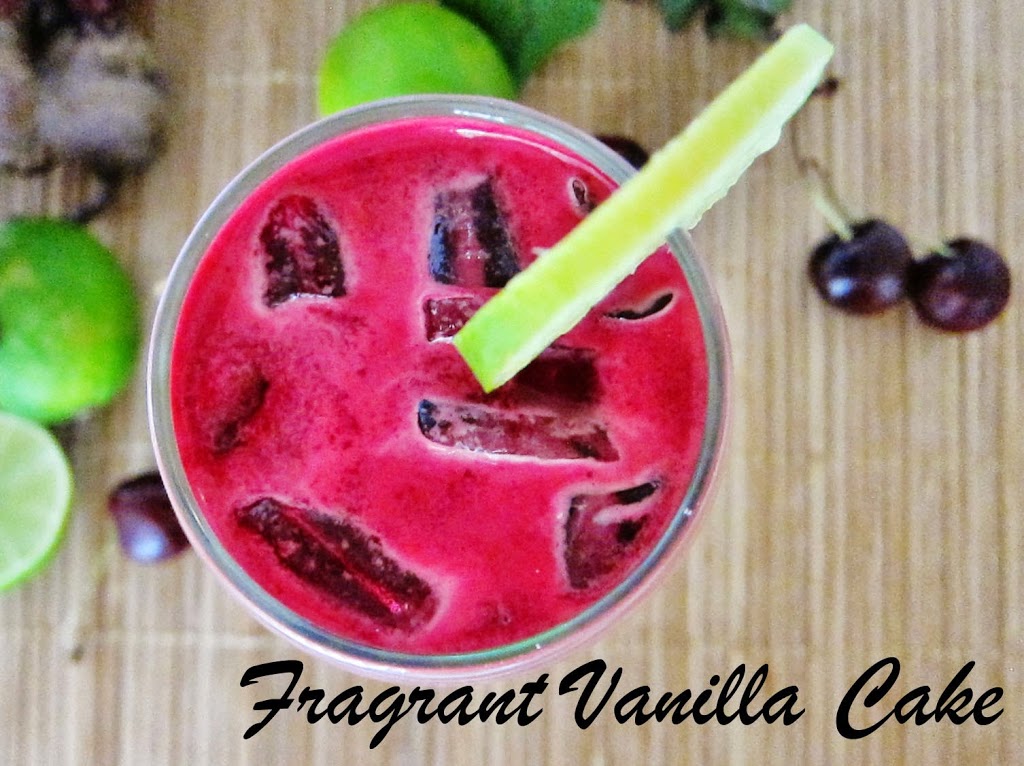 I had lots of cherries on hand, so it ended up being cherry beet sangria with the citrus I had on hand mixed in as well as some juiced apples for natural sweetness. It was wonderful! I didn't miss the wine, but if you make this and you would like to add some red wine I think it would be delicious in there as well for a cocktail full of nutrients.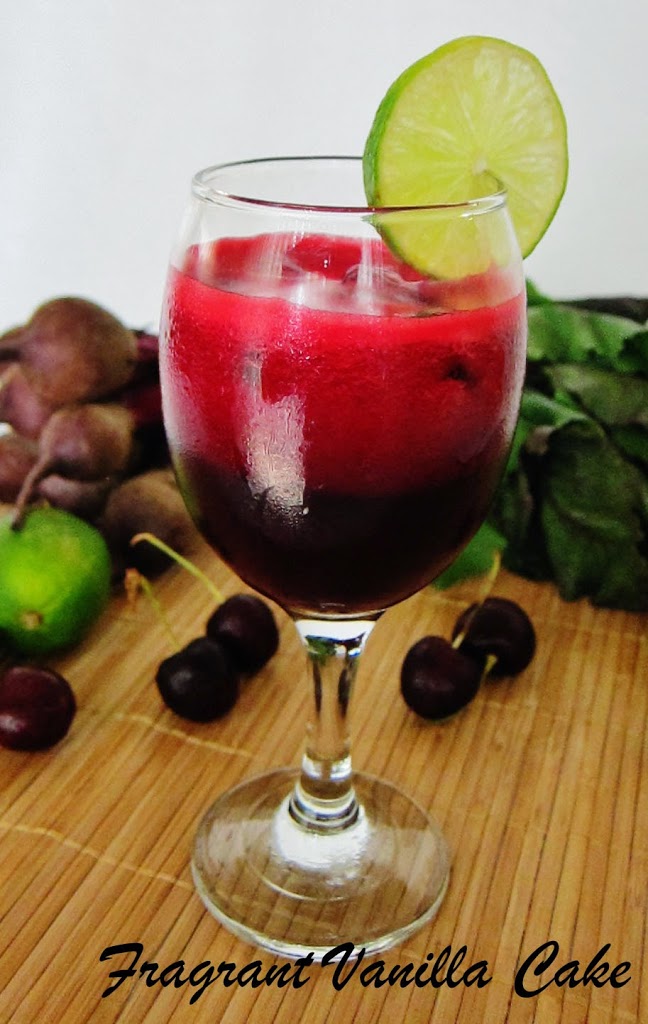 Cherry Beet Sangria
Serves 3-4
3 cups fresh sweet cherries, pitted
6-8 medium raw red beets
2 small apples
1 cup fresh orange juice
juice of 2 limes
juice of one lemon
Sliced citrus, halved cherries
Put the cherries, beets, apples through the juicer, then add the citrus juice and stir to blend. Pour into a pitcher, and add citrus slices and cherries. Serve over ice in wine glasses.
(Visited 31 times, 1 visits today)