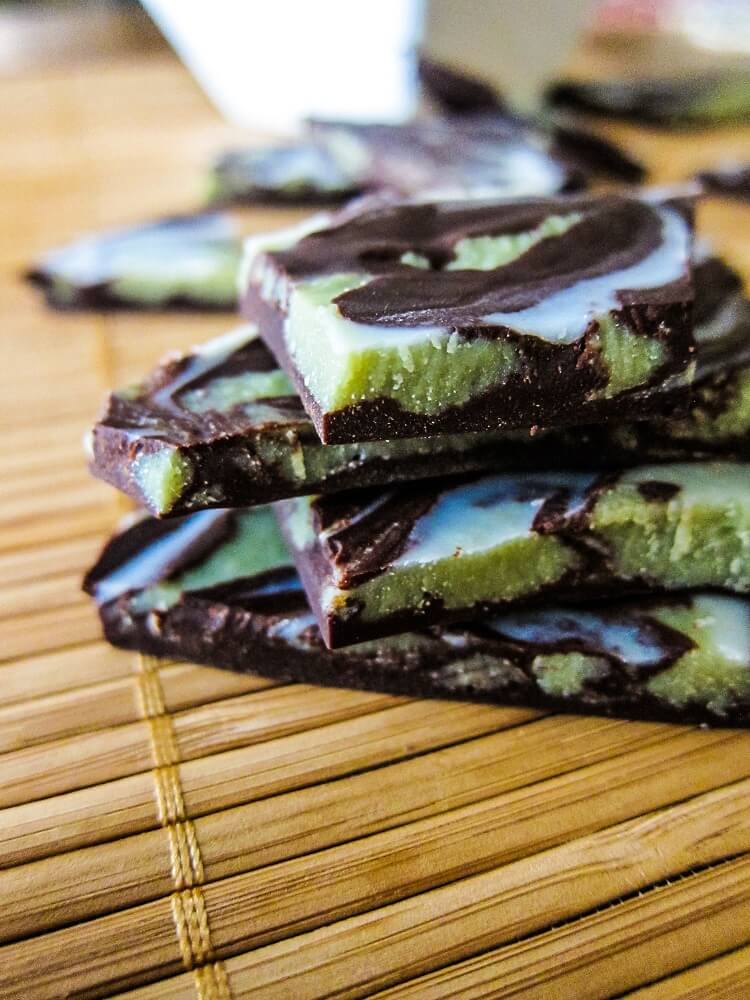 CBD Dark Chocolate Mint Bark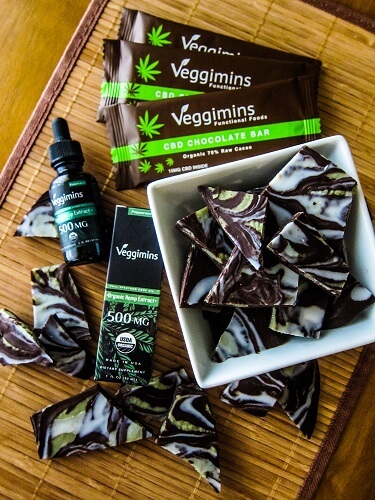 I take CBD oil every day to fight inflammation and stress, usually in oil form, but it is so much more fun being able to enjoy it in dessert form, specifically in chocolate form. I enjoy dark chocolate just about every day, so I figure, why not add my CBD oil to my treats sometimes? Raw Guru recently sent me some lovely CBD products from Veggimins, including some of their dark chocolate bars and 500 mg peppermint CBD oil so that gave me an idea. Chocolate bark! I haven't made any in ages, but I used to love making and eating chocolate bark back in the day as a kid, so why not?!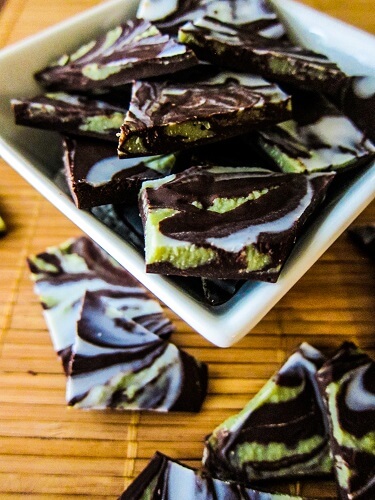 I love that it doesn't require any fancy chocolate molds, and it not fussy. I did not used to own chocolate molds, so it was one of the first things I made. I was picturing a dark chocolate bark swirled with green and white to make it pretty. Luckily it turned out just as I had planned. I hate it when things don't turn out. They usually still taste good even if they don't look pretty but I am somewhat of a perfectionist most of the time when it comes to the appearance of my desserts.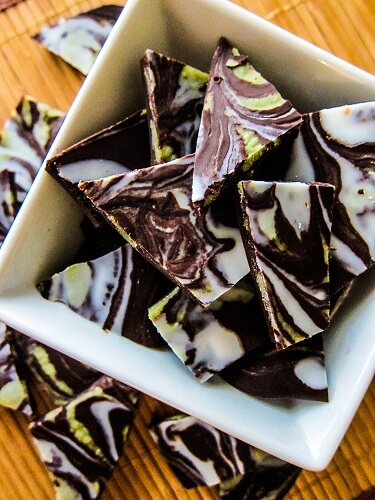 I just melted some of that Veggimins dark chocolate, along with some other dark chocolate I had to create the base for the bark and added a little peppermint extract, along with the peppermint CBD oil to give it just enough peppermint flavor. I love peppermint things in the summer for their cooling affect!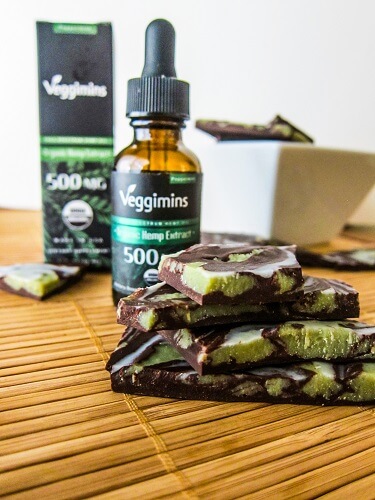 I then tinted some coconut butter green with matcha, which by the way also goes good with peppermint and chocolate and swirled that into the bark along with some coconut butter to create a tricolor affect. It was lovely, and so easy! If you are a peppermint fan, and would like to get your daily dose of CBD in chocolate form, give this a try!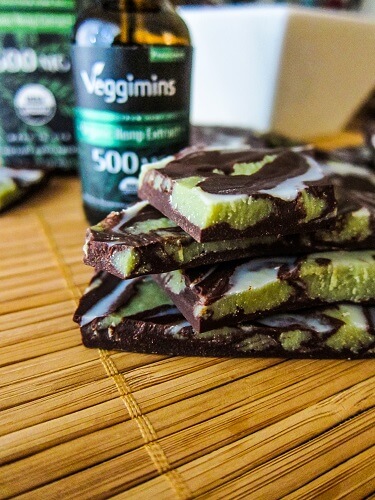 CBD Dark Chocolate Mint Bark
Makes about 20 pieces of bark
Ingredients:
2 cups chopped vegan dark chocolate or vegan dark chocolate chips
2 tsp Veggimins CBD oil
1/2 tsp peppermint extract
1/3 cup melted coconut butter plus 2 Tbsp
1/2 tsp matcha powder
Instructions:
Line an 8x8 inch square pan with parchment.
Heat the dark chocolate in the top of a double boiler until melted, then stir in the CBD oil, and peppermint extract.
Whisk the matcha powder into 1/3 cup of the coconut butter.
Pour the dark chocolate into the prepared pan, then drop the coconut butter with the matcha over it by the teaspoon randomly. Drizzle the remaining 2 Tbsp of coconut butter over that, then swirl it all with a knife to create a pretty pattern.
Place in the refrigerator until it is hard, about an hour.
Remove from the pan and break into pieces.
Enjoy!
Keeps in a container in the refrigerator for up to 2 months.
(Visited 268 times, 1 visits today)