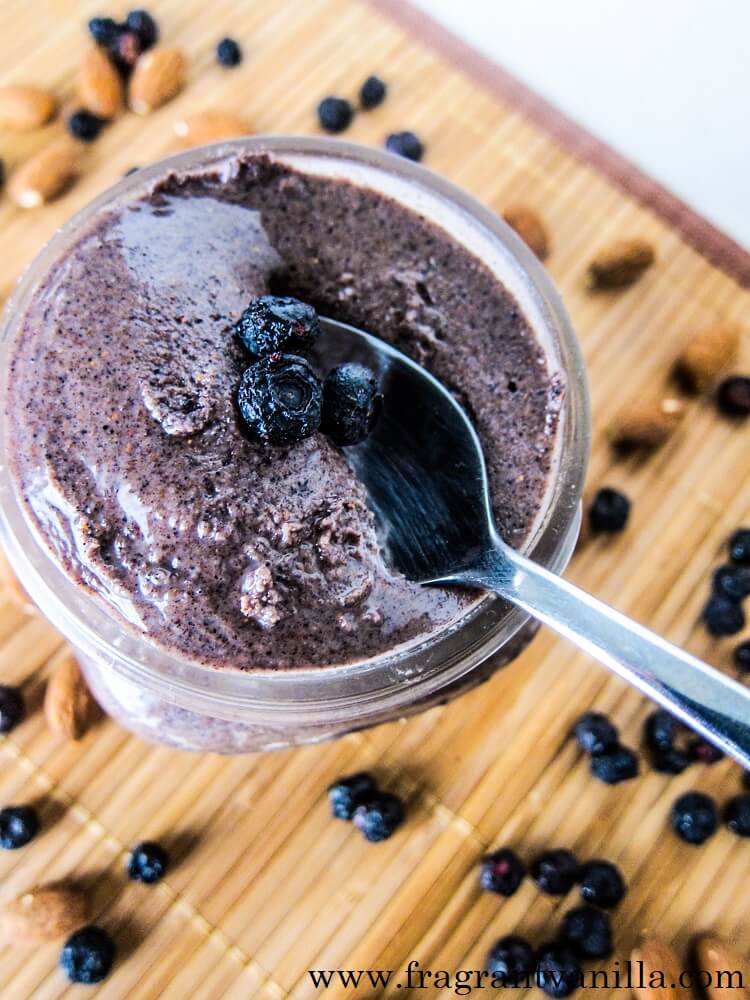 Blueberry Vanilla Almond Butter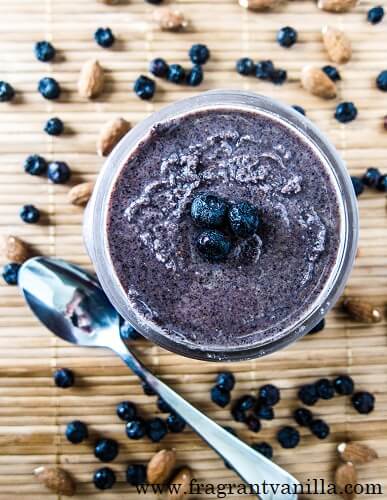 It is no secret that I love nut butters of any kind.  I am always including them in recipes (especially peanut butter but I love them all), and at any given time I probably have at least 8 different kinds in my pantry.  Almond, peanut, pecan, cashew, walnut, and coconut butter are all staples, but I like to have some gourmet varieties as well for snacking.  You know, like more than sea salt and nuts in them, or a mixed nut butter.  Sometimes for a simple desert or snack when I am craving something sweet, I eat it with fruit or just with a spoon. There is no shame in eating nut butter with a spoon, I do it all the time!  Well, this week I decided to make another new gourmet nut butter.  When I say gourmet, I mean something that would be in a fancy store with delicious things added in and might be a bit spendy just for one jar.   Well, I never usually buy those, I just get ideas from them, and make them at home later.  Because most commercial brands have refined sugars and maybe flavors that are artificial.  So I have fun in my kitchen with my own versions!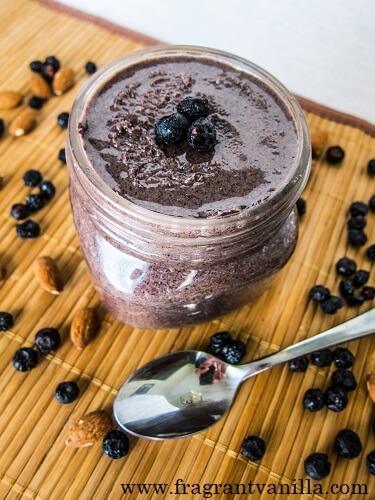 The one I made this time was with blueberries.  I thought about making a blueberry cashew butter, but I was more in the mood for almonds, so I went with almond butter. Blueberries and almonds are a heavenly combination!  This is really simple to make if you have a high speed blender.  You just blend almonds, then add in freeze dried blueberries,  maple sugar, sea salt and vanilla.  That simple!  I used raw almonds because toasted would hide the blueberry flavor too much and overpower it.  Also, the reason I use freeze dried blueberries instead of just regular dried ones is that they blend up smooth and don't gum up your blender.  The maple sugar gives the nut butter a hint of maple which is perfect with the other flavors.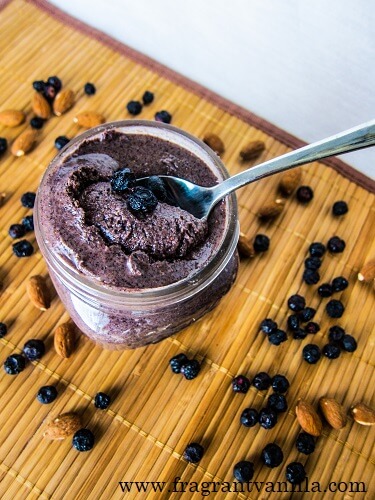 This stuff was so good I could not stop sampling it as I was putting it into the jar.  I probably ate like half a cup.  I know, I know, that is too much nut butter for one sitting, but it was so good!  It tastes like sweet summer blueberries with the luscious texture of almond butter with a light vanilla scent. Sooo good! Next time you are craving some really good gourmet nut butter, skip the stuff at the store and make some at home!  Note, you could make this in a high speed food processor but it will take much more time and will not be as smooth.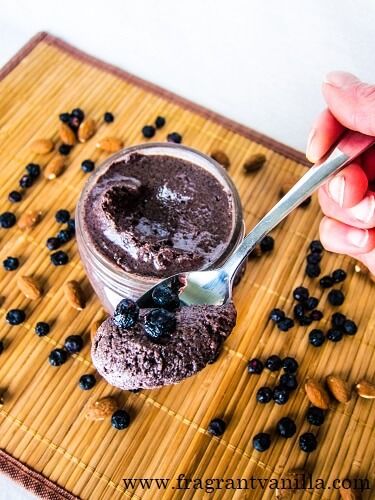 Blueberry Vanilla Almond Butter
Makes about 2 1/2 cups
Ingredients:
3 1/2 cups raw almonds
2 cups freeze dried blueberries
1/3 cup maple sugar
seeds of one vanilla bean
1/4 tsp sea salt
Instructions:
In a high speed blender, blend the almonds at high speed, using the tamper to press them into the blades until they are smooth.
Add the remaining ingredients, and blend until smooth.
Scrape into a jar.
Store in a jar in the fridge, keeps for 1 month.
(Visited 153 times, 1 visits today)