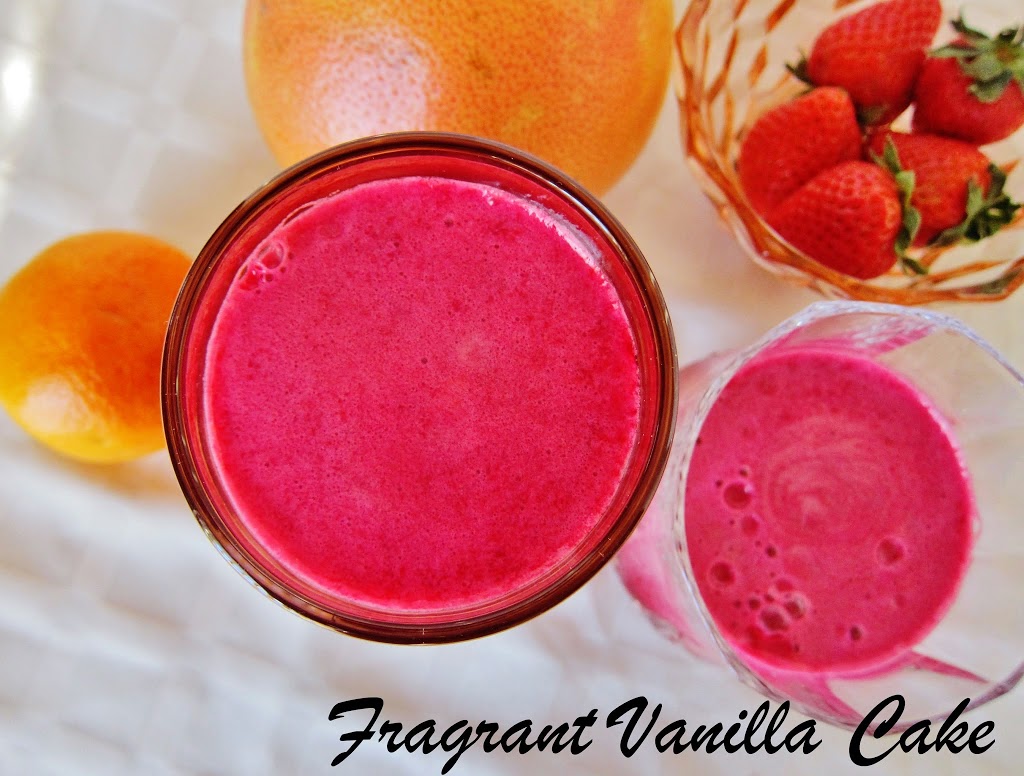 Beet Citrus Love Juice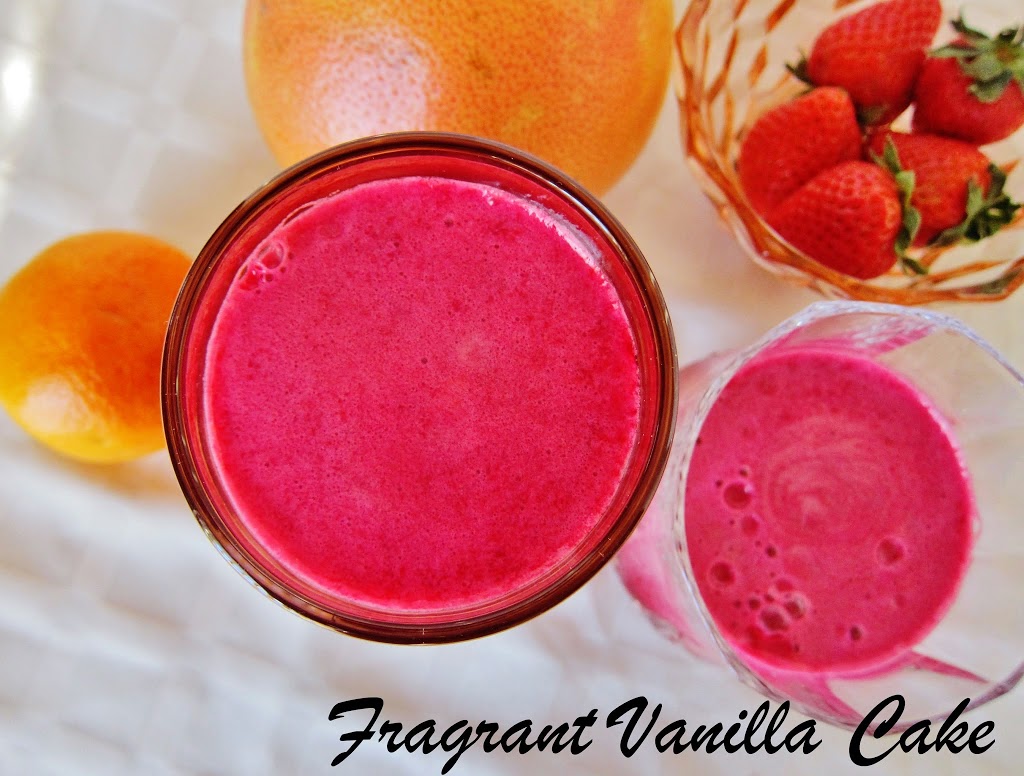 I could not have been more excited about finally getting a juicer last week. For a while now I have watched friends post pics of their delicious refreshing juices...wanting to make my own so badly! Now, I finally can! The first juice I wanted to make was something with beets. I love them so much, and find myself putting them in my salads and desserts every day, so it would be fitting.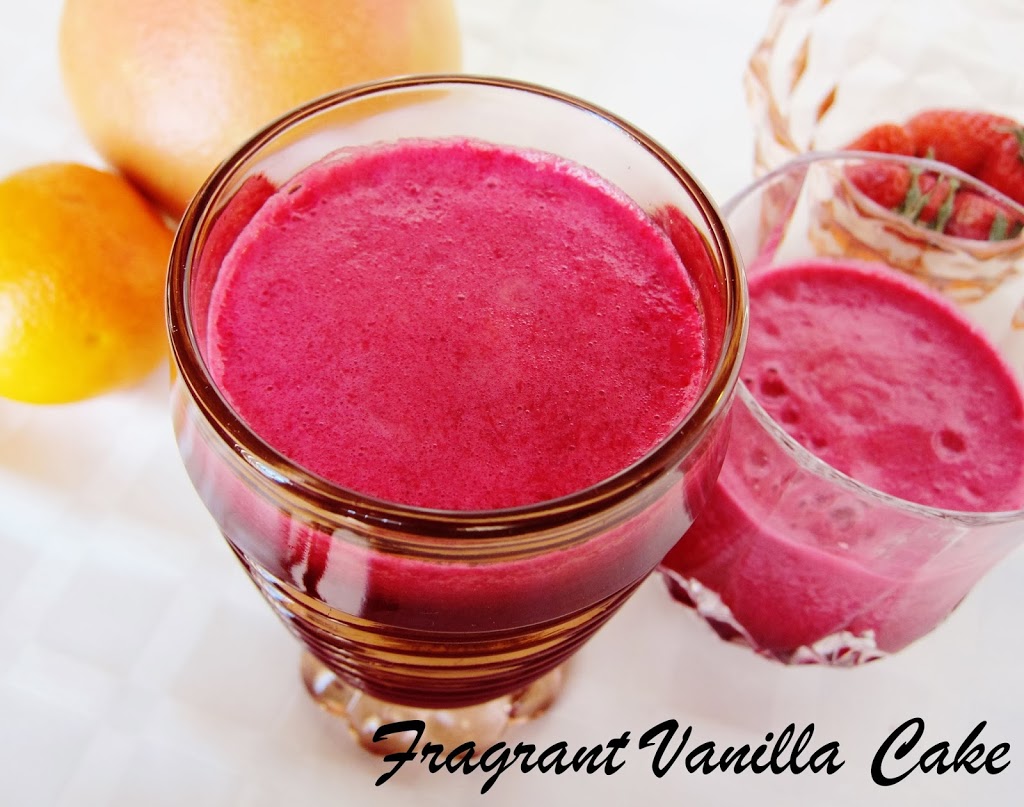 It was funny, Eric had given me fresh local beets, and one of them was so big it was the size of a small child's head. I called it the "mother beet". It ended up in my red velvet doughnuts, my salad dinners...and now my juice! Now that is what is called getting lots of bang for your buck on something. It made for delicious juice too, combined with 2 of my favorite citrus fruits grapefruit and blood orange, and fresh organic strawberries. This was lip smacking good. Honestly, it was as good as dessert to me and I can not wait to make more juice!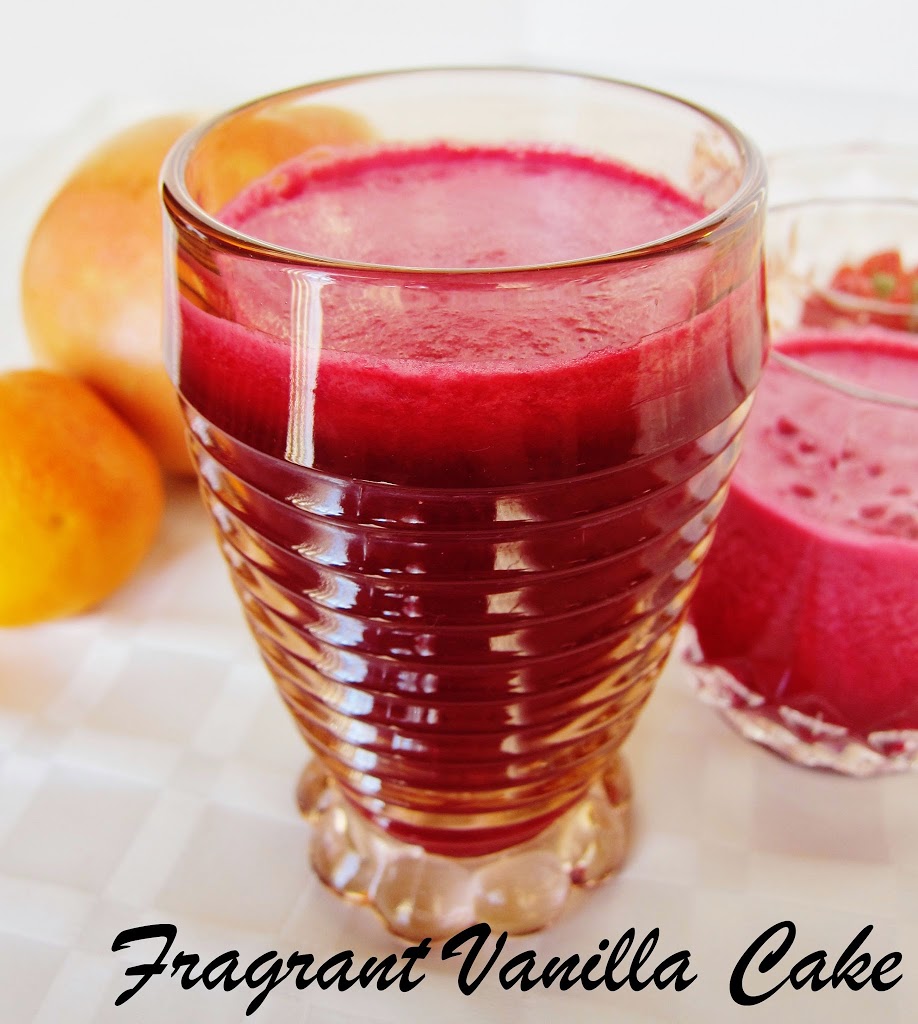 Beet Citrus Love Juice
Serves 1
3 medium red beets, cut into pieces
1 large grapefruit, peeled
2 blood oranges, peeled
2 cups organic strawberries
1 sweet apple, cut into quarters
Put all ingredients through a juicer, stir up and enjoy!
(Visited 24 times, 1 visits today)