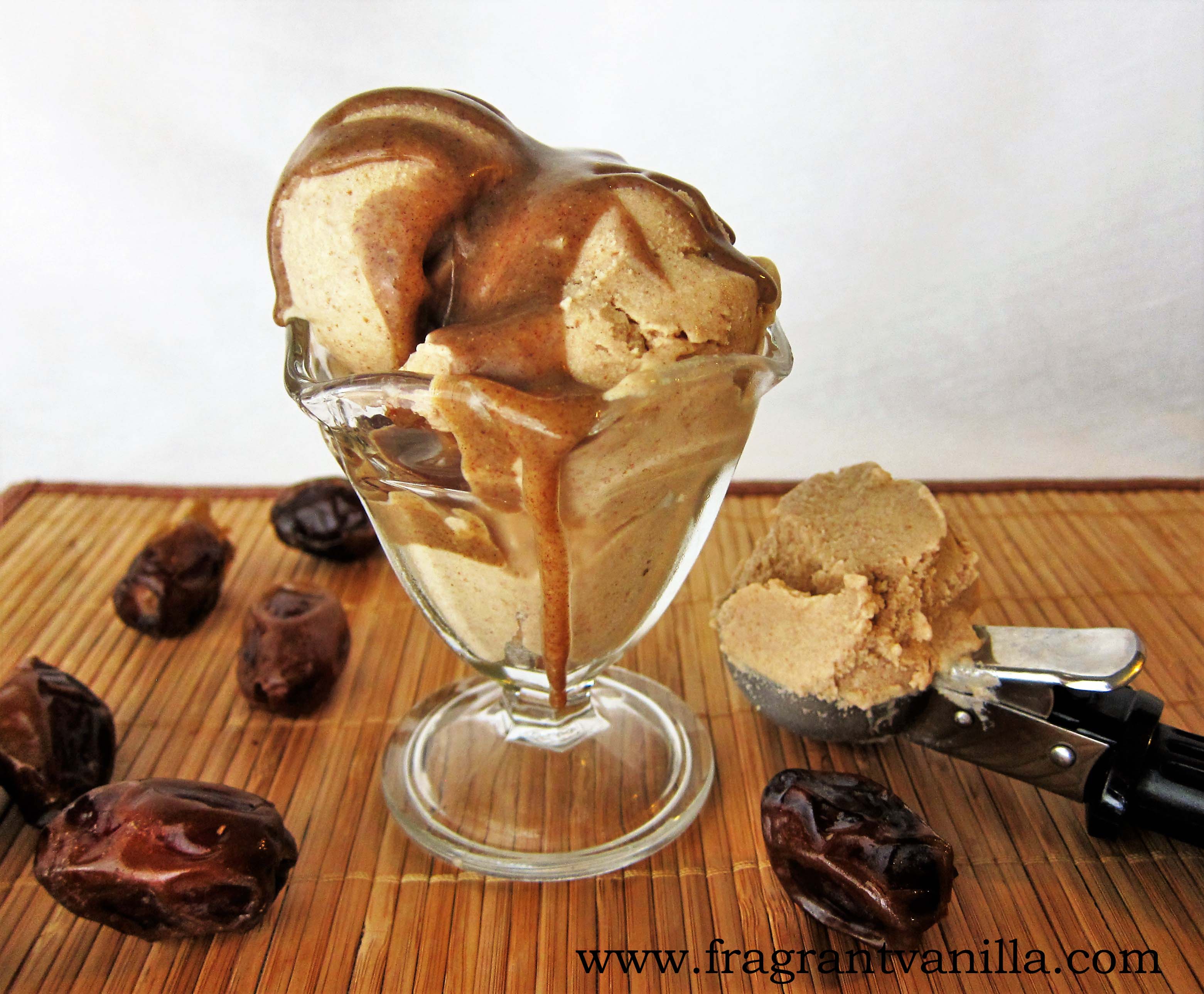 5 Ingredient Vegan Salted Caramel Ice Cream
It has been really warm here lately, more like Summer weather than Spring.  I think it is mostly the humidity, and it does wonders for plants but it makes me overheated and craving things like ice cream.  So, I decided that I needed to make ice cream.  I used to make ice cream every week, and have it in the freezer at all times.  But that habit has fallen by the wayside this past year and sadly I haven't made any in a few months.  It used to be a thing of mine to make new flavors every week.  So, it was about time I made some.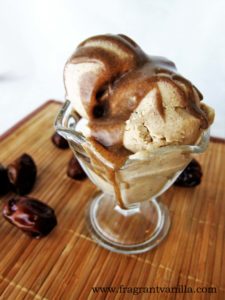 I wanted something simple and easy.  So I made some salted caramel ice cream.  Only 5 ingredients.  Just blend it up, freeze and enjoy!  Anyone can make this.  Including this busy girl.  I used coconut milk for the base because it is actually my favorite non-dairy milk to use in desserts, and especially ice cream.  Because to me, the ice cream needs to have the richness of the stuff I enjoyed as a child and coconut milk is perfect for that!  Dates are like nature's caramel candy to me, so naturally I used them as the caramel in this.  Along with pecan butter, vanilla and sea salt you would swear this had real caramel in it.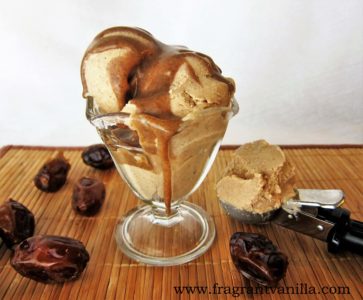 It is sooo good.  Good on its own, awesome with some raw caramel drizzled over it for extra goodness, or the perfect thing to serve atop some warm berry crisp.  I always like to serve my fruit pies and crisps warm with ice cream.  It is just the right thing to do.  Yes, I am picky.  Anyways, this ice cream is wonderful, so you should try it!  Don't have an ice cream maker?  No worries, I have included the instructions for how to make the ice cream without it.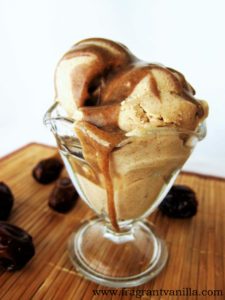 5 Ingredient Vegan Salted Caramel Ice Cream
Makes 4 cups
2 15 oz can organic full fat coconut milk
1 ½ cups soft medjool dates, pitted (if they are not soft, soak them in filtered water for 30 minutes and drain well before using in the recipe)
½ cup raw pecan butter
1/2 tsp sea salt
2 tsp pure vanilla extract
Combine all ingredients in a high speed blender and blend until smooth.  Pour into an ice cream maker and process according to package directions.  Once it has finished, pour into a freezer safe container with a lid, and freeze for about 4 hours or until firm enough to scoop.  Enjoy!
*Note, if you do not have an ice cream maker you may also freeze it this way.  Pour into a bowl, and place in the freezer.  Whisk once every half hour until it has frozen to the consistency of soft serve.  Then pour into your freezer safe container.
*If your ice cream gets hard, let sit out about 15-20 minutes before scooping.
(Visited 1,986 times, 1 visits today)